Does Auto Insurance Cover Acts of God?
Yes, some auto insurance policies cover Acts of God. An Act of God typically relates to damages from an accident or incident involving factors beyond the average person's control. Recently, these incidents have increased in frequency and severity. A recent report noted that in recent years, the U.S. experienced a monthly average of 1 billion dollars-plus damages due to natural disasters.
Depending on the insurer, Acts of God may include, but are not limited to, the following situations:
Natural Disasters: Environmental events impacting societies and the human environment, including earthquakes, tsunamis, and flooding.
Civil Disturbances: Violent acts and disorder that upset public order, such as riots
Random Occurrences: Surprise incidents that you couldn't prevent, such as a bird hitting your car
Typically, only comprehensive auto insurance coverage helps pay for Act of God damages to your car. Comprehensive car insurance covers non-collision causes of damage to your vehicle outlined in your policy. In most cases, this is an optional insurance type you can carry.
Comprehensive insurance can help cover costs related to the following:
Damage from wildfire smoke
Auto damage caused by an earthquake
Replace a damaged windshield or car due to riots
A totaled car from hitting a deer or other large animal
Table of Contents
How Does An Active of God Clause Work?
Your insurance policy may or may not include an "Act of God" clause. Instead, the insurer will describe events or scenarios covered. You'll need to review your contract to see which Acts of God are covered by which policy portions and how.
What Is Considered an Act Of God?
Most Acts of God fall under the following categories:
Earthquakes
Floods
Hurricanes or cyclones
Tornadoes
Tsunamis
Lightning strikes
Windstorms
Heavy snow or ice storms
Volcanic eruptions
Sinkholes
Collisions with large animals (e.g., deer, moose)
Birds or animals falling onto the vehicle
Tree branches
Rocks or debris
Wildfire
Forest fires
Damage due to riots, civil commotions, or strikes
Damage caused by falling aircraft or spacecraft debris
Objects hitting the vehicle due to sudden movement, like a car swerving to avoid an animal
While there are various categories to describe these incidents, the most common incidents generally fall into three categories: natural disasters, civil disturbances, and random occurrences.
Natural Disasters
These natural events or acts of nature are often considered Acts of God. The term implies a non-human cause not controllable by humans. Natural disasters covered by auto insurance might include:
Fire: A wildfire destroys your car
Earthquake: An earthquake leads to your car's damages
Windstorm and hail: A windstorm or hail damages your car's windows and roof
Water or flood: A sudden flood ruins your car's computerized parts
However, it's essential to review your auto contract and remember the policy may only cover the losses due to specific natural disasters. Some insurers may provide different coverages in different states. However, unlike a homeowners policy, you shouldn't need separate flood insurance for your auto.
Civil Disturbances
At first, a civil disturbance may not seem similar to a natural disaster. But like a natural disaster, many disturbances aren't always able to be forecast or controlled. Your comprehensive insurance coverage could include the following:
Riot or civil commotion: Your car is damaged in a riot
Theft: Your car is stolen during a civil disturbance
Explosion: Someone sets off a bomb, which totals your car
Vandalism: An organization "tags" or vandalizes your car during a riot
However, once again, it's essential to read your exclusions. For example, your policy may expressly state that there is no coverage if declared or undeclared war breaks out or insurrection, rebellion, or revolution.
Random Occurrences
Like natural disasters or civil disturbances, random occurrences are defined by their unpredictable and uncontrollable nature. For this reason, some incidents may be covered. For example:
Missiles or falling objects: A tree falls on your car
Contact with a bird or animal: You hit a bird, and it damages your side-view mirror
Windshield damage: A baseball shatters your windshield, and you don't know where it came from
Accidentally hitting a deer or other large animals is a fairly common occurrence in some parts of the U.S. Annually, 300,000 reported collisions happen between cars and large animals, but the unreported number may be closer to two million. Comprehensive coverage is likely the type to repair car damage from hitting a deer.
Does Insurance Cover Acts of God the Same as Other Perils?
In general, covered perils are treated similarly. However, your auto insurance policy will contain language that describes if and how the peril is covered.
For example, your comprehensive coverage could pay for a hurricane's damage to your car if you opted to carry it. But suppose your passenger was hurt while sitting in the car during the storm. If your optional medical payments coverage excludes hurricanes as a covered peril, then her medical bills would not be covered.
Coverage will likely still involve limits. If your costs exceed your coverage, you may be able to get extra federal disaster assistance through FEMA.
Which Perils Are Not Covered?
An insurer covering Acts of God may decline coverage in certain circumstances. These may include but are not limited to:
Intentional acts: If you intentionally hit a deer or parked in a dangerous location.
Maintenance issues: Your car fails to start because you didn't perform proper maintenance.
Pre-existing conditions: You try to file a medical claim for a pre-existing condition you had before the incident.
Specific Exclusions: Your insurer may exclude coverage if you're undertaking some non-covered activities, such as racing, carrying out criminal acts, or driving for business purposes.
Larger-scale civil disturbances and related events are less likely to be covered similarly, specifically war, insurrections, or revolutions.
What Is Proximate Cause?
Proximate cause means the actual cause that can lead to legal responsibility for an accident. Suppose everyone knew a flood would soon arrive, but you decided to park your car by the river to watch the flood come in. As you might imagine, an insurer might point out that you share responsibility for the damage to your vehicle.
State law determines how proximate cause impacts the claims process and whether your rates might increase. For example, in Ohio, insurers can't increase your rates if your actions were not a proximate cause of accident-related damages.
What Type Of Car Insurance Covers Acts of God?
Comprehensive coverage is one of the only forms of auto insurance with Acts of God claim coverage. This is because Comprehensive coverage is designed to repair damage to your vehicle from all other non-collision causes, including natural disasters such as fire, severe weather, flood, and wind.
Comprehensive coverage comes with a deductible you choose, running from $0 to $2,000 or more. Auto insurance deductibles operate similarly to those in medical insurance: the insurer picks up costs after you pay a certain amount of money for claims annually. In general, the higher your deductible, the lower premium you pay. Luckily, comprehensive coverage is often less expensive than other coverage types.
Your car's make, model, and year also impact the comprehensive coverage's cost. Cars associated with higher claim costs will be more expensive to insure. Spendy claims result from high-value vehicles (which cost more to repair) and cars more likely to be damaged in accidents.
Is Comprehensive Auto Insurance Required?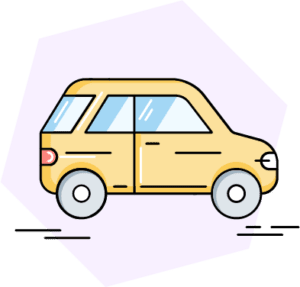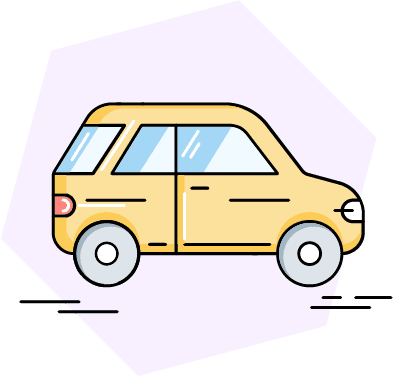 Comprehensive auto insurance may be required if you have a car loan. Lenders will require collision and comprehensive coverages to protect the car, which they can repossess if you don't repay your loan. After your loan is paid off, you can drop comprehensive coverage if you wish.
Comprehensive auto insurance can also be required if you lease a vehicle. In fact, auto leasing dealerships may require that you carry a specific amount of comprehensive insurance.
Other than these situations, comprehensive insurance is not required in the same way that bodily and physical liability cover is. Remember that your car may be too old or damaged to qualify for comprehensive coverage.
Side By Side: Comprehensive vs. Other Coverage
Here's how Acts of God and other perils may be covered by other auto insurance vs. comprehensive; however, remember to check your policy documents to be sure.
| Peril | Covered By Liability? | Covered By Comprehensive? | Covered By Collision? | Covered By Full? |
| --- | --- | --- | --- | --- |
| Collision with another driver | Yes | No | Yes, if it's your fault | Yes |
| Collision with another driver w/ injuries to the other party | Yes | No | No | Yes |
| Collision with livestock | No | Yes | No | Yes |
| Damage from a riot | No | Yes | No  | Yes |
| Damage from a hurricane | No | Yes | No  | Yes |
How Much Does Comprehensive Insurance Cost
Factors that influence comprehensive coverage rates vary by state but generally include:
Your car's cost, theft record, and average expense to repair
Your selected deductible
Where you live
Vehicle mileage and your daily driving mileage
Your driving record and years licensed
Your credit score and claims history
Your discounts, such as good students or bundling discounts
Here are national averages, as compiled by the National Association of Insurance Commissioners (NAIC) and released in 2023. As you can see, comprehensive is the least expensive component of a full coverage auto insurance policy.
| Type Of Auto Insurance | Average Monthly Premium |
| --- | --- |
| Comprehensive | $174.26 |
| Liability | $631.19 |
| Collision | $370.73 |
| Full | $1,176.18 |
How To Get Coverage For Acts Of God
The most common place to purchase Acts of God coverage for your car is from an auto insurer via the following methods:
Traditional Insurance Companies: You can call an insurer directly to get quotes and dig into policy details. However, this may require calling several companies.
Specialty Insurance Providers: Some vehicles, such as exotic cars, may only be covered by specialty insurance providers, with fewer provider choices.
Online Insurance Marketplaces: Online marketplaces allow you to simultaneously compare several insurers and policies. But you may not be as able to dig into policy details easily regarding Acts of God.
Insurance Brokers: Insurance brokers can represent multiple insurance companies and answer questions about the differences between policies. However, some may only represent a handful of companies, limiting your choices.
If you want coverage for Acts of God risks, you'll need to do more research than is typically involved in buying a personal auto policy.
1. Research
Research different insurance providers to find an insurer offering comprehensive coverage that meets your needs. You can do this online or by contacting insurance agents directly. If you're concerned about coverage for a specific Act of God, ask questions regarding whether it's insured or excluded and how.
2. Compare Policies
Once you have a list of potential insurance providers, compare the coverage of several different policies to find the one that offers the most affordable and best coverage. Ask about any discounts available. For example, if your car has anti-theft devices, you could qualify for a discount. Review deductibles, any exclusions or limitations, and compare apples-to-apples. As in, don't make the mistake of choosing a lower cost policy that doesn't provide adequate coverage.
3. Apply For Coverage
Once you've found a policy that meets your needs, apply for coverage. Provide personal information about yourself and your vehicle, such as your driving history, vehicle information, and your desired coverage limits. Regarding Acts of God, some policy pricing may depend on the likelihood of risk in your location. Depending on where you live, a hurricane, volcano, or earthquake may be more likely, increasing your chance of filing a claim and the cost of your premiums.
4. Purchase The Policy
After the insurer reviews and approves your application, you purchase the policy by paying the premium. Once the policy is in effect, review it regularly and adjust coverage if necessary. Remember that your coverage is not effective until you have proof of insurance and that insurance does not apply retroactively to past events.
Should You Get Comprehensive Coverage?
Comprehensive coverage can be a good idea, even if you do not think an Act of God is likely. However, in some cases, it may not make sense.
Consider Comprehensive Coverage If…
Paying off a car loan: Your lender may require you to carry comprehensive coverage.
Leasing a car: The leasing company may require you to carry comprehensive coverage.
Your car is higher-value or costs more to repair: Comprehensive insurance can help protect you from sudden or unexpected damages.
Living in a geographic area with frequent natural disasters: If your insurer covers those specific Acts of God, coverage can help pay to repair or replace your car.
Living in an area with frequent deer crashes: For example, Wisconsin saw 16,547 deer crashes in 2021, causing more than 523 injuries and 13 fatalities.
Pros
Coverage for acts of god
Helps pay for repairs
Rental coverage
Adjustable deductible
Cons
Claims increase costs
Higher premiums
Potentially low payouts
May not offer complete coverage
Advantages of Comprehensive Coverage
Act of god coverage: Covers many non-collision incidents damaging your car, such as frequent natural disasters like tsunamis and other surprising events.
Helps pay for repairs: If you have a new, leased, or higher-value vehicle, this comprehensive helps pay covered repair costs and get your car back on the road.
Rental coverage: Your comprehensive insurance may cover non-collision damages to your rental car in the U.S. and Canada.
Adjustable deductible: You can set your deductible higher or lower depending on your monthly insurance budget, savings account (for unexpected incidents), and risk tolerance for Acts of God.
Disadvantages of Comprehensive Coverage
Claims increase costs: If you file a comprehensive claim, your insurance policy pricing could still increase at renewal, depending on incident circumstances.
Higher premium: You will pay a higher premium to add this optional insurance. So, if you drive an older car worth less than $1000, comprehensive coverage likely isn't worth the expense.
Payout potentially lower than expected: If your car is totaled, the insurer uses your car's actual cash value based on what it's worth today, not what you paid for it.
It may not cover all Acts of God: You'll need to speak with your insurer to ensure it covers what you're most concerned about or most likely to occur where you live.
What Comprehensive Coverage Means For You
Everyday Acts of God could damage or destroy your car. Comprehensive insurance can help reduce the risk of paying for expensive repairs and replacements. In addition, comprehensive usually provides other benefits, such as covering physical damage for cars you rent in the U.S. and Canada. Ask about any discounts that might apply, for example, if your vehicle has anti-theft devices.
However, if your car is much older, or you can afford to repair or replace your car out of pocket, comprehensive coverage may not be worth the cost. If you think comprehensive insurance may be right or necessary for you, do your own research or speak with a trusted agent to learn more.
Find an auto insurance policy that meets your needs.
Find an auto insurance policy that meets your needs.