Can Hospitals Legally Restrict Visitors?
No, hospitals cannot legally restrict visitors. The federal government established the Patient Bill of Rights as part of the Affordable Care Act (ACA) in 2010, which included provisions requiring all hospitals accepting federal funding to accommodate visitors of any gender, sexual orientation, or relationship to the patient. These individuals can also act as advocates, helping make crucial medical decisions on the patient's behalf.
At times, these rights do not extend to all aspects of care. Though most visitors have unrestricted access during general hospital visiting hours, higher-intensity wards impose stricter rules. Doctors may temporarily quarantine patients with COVID-19 and other contagious diseases until symptoms temper. In severe cases, patients with compromised communication abilities must relinquish visitation decisions to the discretion of their medical staff.
Table of Contents
Does Visiting Family and Friends Improve Health Outcomes?
The presence of loved ones has proven to be a critical part of the healthcare process. Hospitals can get lonely and frightening, especially for individuals indefinitely weakened by disease or injury. Having a close friend, lover, or family member at their side can help patients with chronic conditions relax, revitalize their spirits, and ultimately help them recover faster.
According to recent studies, the temporary alteration of hospital visitation rules during the COVID-19 pandemic led to spikes in psychological distress in most patients, especially those in end-of-life and postpartum care. Notably, pregnant women denied visitors due to coronavirus protocols reported higher pain levels during delivery, lower newborn weights, and more infant admission to the NICU.
How Do Hospital Visitation Rights Work?
Though federal regulations now require the majority of hospitals to acknowledge patient visitation requests, various nuances and interpretations of these rules exist nationwide.
Who Is Allowed To Visit You in the Hospital?
Almost anybody you approve of can visit you in the hospital. The most common visitors typically include:
Legal spouses or domestic partners
Parents and siblings
Adult children
Extended family members like cousins, aunts, and uncles
Close friends, neighbors, and business associates
While highly qualified on the technical front, nurses and doctors do not always have the best information on patients' medications, histories, unique needs, anxieties, and general preferences. Close-at-hand loved ones can help soothe these patients and help them recover while guiding doctors through complicated or foreign emotional barriers. Should the patient become incapacitated, approved visitors will often advocate for and make decisions on their behalf.
Who Is Not Allowed To Visit You in the Hospital?
Hospitals can temporarily deny visitation rights to anyone with apparent symptoms of a contagious disease, such as a cough or fever. COVID-19 strengthened these protocols, and some hospitals still require visitors to take temperature tests and submit medical questionnaires before gaining access. Children have the most limited visitation rights due to their high disease rate, especially during cold and flu season.
Most importantly, the hospital will not admit anybody you have personally denied access to, including romantic partners, parents, or children. As medical staff cannot fully understand the inner workings of your relationships, they must respect your autonomy and reasoning in making these decisions. Visitors who bring contraband onto hospital grounds may also lose future privileges.
Can Hospitals Restrict When You Can Have Visitors?
Though most hospitals allow generous daytime visitation windows, they often restrict visitors after curfew. For example, "Hospital X" may allow patients receiving routine care to see friends and family from 10 a.m. to 8 p.m., reserving all other hours for rest and recovery. Special wards, such as cardiac arrest and intensive care units, often restrict visitation to two to three hours per day.
Hospitals may also temporarily bar visitors for medically necessary purposes, such as the need to protect a patient with a compromised immune system. Many facilities will also limit the number of visitors allowed at one time to maintain order and control. For example, at Oregon State Hospital, patients can only see two adult visitors per session.
What Are The Rules of Hospital Visitation?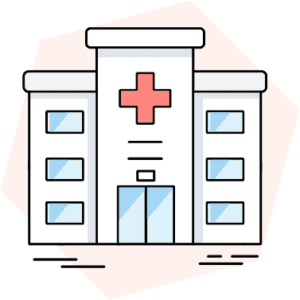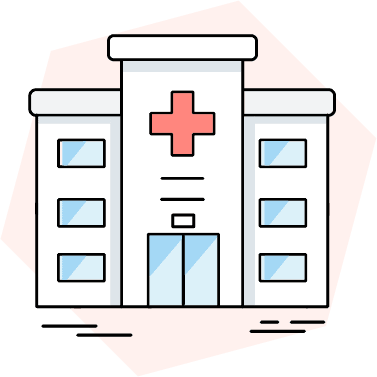 All hospital visitors must check in with nursing staff and show their identification before admission. In some cities, hospitals may require visitors to present relevant vaccination documents and consent to health screenings. To prevent the spread of infection, anyone on hospital grounds must also practice proper hygiene and avoid touching medical tools or supplies.
Friends and family can typically only occupy the patient's bedroom, waiting area, lavatories, or dining hall. Visitors caught snooping around restricted zones, such as burn wards or supply closets, or sneaking in illicit items or substances will likely get escorted off and banished from the premises.
How Did COVID-19 Affect Hospital Visitation?
At the pandemic's peak, the CDC advised hospitals nationwide to limit or completely restrict patient visitation rights to reduce global infection rates. Following widespread vaccination, hospitals slowly began reintegrating visitation privileges, albeit with much more regulation. For months, eligible visitors would have to show proof of vaccination or recently negative test results, fill out medical questionnaires, clock a healthy temperature, and wear a mask on hospital grounds.
More than three years later, many of these precautions still exist in some form. Facemasks have become mostly optional, though facilities in some areas still ask for proof of vaccination and conduct basic health screenings before admitting visitors. Many others still impose daily visitation limits.
What Is the Patient's Bill of Rights?
President Obama announced the Patient Bill of Rights on June 22, 2010, six months after passing the Affordable Care Act. This law established access to care for individuals with preexisting conditions, helped patients choose their doctors, banished lifetime healthcare limitations, and instated many other patient liberties, such as their right to security, dignity, informed consent, and personal privacy.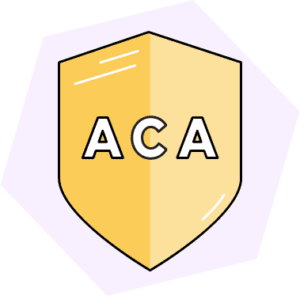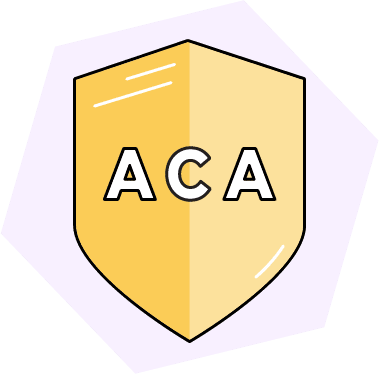 Each state's Department of Health and Human Services enforces the Patient Bill of Rights according to federal guidelines. Among many protections included in the measure is a patient's right to have visitors, regardless of gender, sexual orientation, or relationship status. Doctors must also defer to these patient-approved advocates for critical medical decisions when patients cannot communicate for themselves.
Does This Protection Apply to Medicare and Medicaid?
Yes, the Patient Bill of Rights directly applies to Medicare and Medicaid. Any hospital that accepts Medicaid or Medicare distribution must legally abide by this law. Because most facilities nationwide accept federal funding from both entities, these mandated rights broadly apply to most American hospital patients.
Following the same presidential memorandum published behind the Affordable Care Act, the Centers for Medicaid and Medicare Services also issued rules stating that participating hospitals can no longer legally restrict visitors, regardless of relationship type. These individuals must have access to the same "full and equal" visitation privileges granted to legally married couples and family members.
Do These Regulations Vary By Location?
States and local municipalities can enforce slightly augmented versions of the Patient Bill of Rights. Though federal law guarantees most of its original freedoms, such as rights to open medical records, privacy, and informed consent, it allows states to include extra protocols or tweak some of the finer bureaucratic details.
For example, states began unwinding COVID-19 vaccine, testing, and mask requirements for visitors at their own pace. Florida passed a law in April 2022 allowing unvaccinated individuals to visit loved ones in the hospital, even during outbreaks. Conversely, California began unwinding vaccination and testing protocols for visitors in September of the same year but continued to enforce CDHP masking practices until very recently.
Can You Challenge a Hospital's Visitation Policies?
Yes, you can challenge a hospital's visitation policies if you feel they have discriminated against you or denied your federal rights. Upon admission, hospitals must give all patients a copy of the ACA Bill of Rights, including the resident patient advocate's phone number. These advocates must respond to and attempt to resolve individual or group concerns, acting as arbiters so that patients can focus on recovery.
However, if patient advocates fail to resolve an issue, you or your family can file a grievance with your state's Department of Health Services. To avoid conflict altogether, many people draw up advanced healthcare directives and a medical power of attorney legally designating a loved one to represent them if they become incapacitated.
Putting It All Together
Patients in most American hospitals have guaranteed rights and responsibilities, including their ability to choose visitors and healthcare advocates unilaterally. Barring extreme circumstances, medical staff cannot legally deny visitation rights to loved ones during regular hospital hours, regardless of gender, sexual orientation, or relationship status.
However, suppose you lose the ability to communicate independently. In that case, some hospitals may only allow blood relatives or legally bonded spouses to visit and help make critical medical decisions on your behalf. To avoid this sort of conundrum, complete advance healthcare directives and visitor authorization forms and keep them in an accessible place. Doing so will ensure your loved ones can stand beside you and advocate for you during trying times.
You're just a few steps away from a personalized health insurance quote.
You're just a few steps away from a personalized health insurance quote.