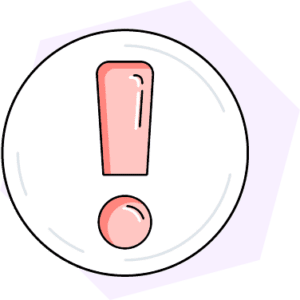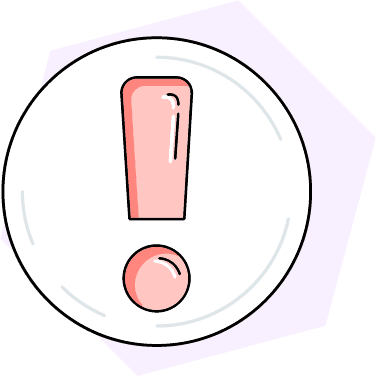 The Open Enrollment Period for health insurance is here: November 1 – January 15
Enroll in a new health plan or reevaluate your current coverage to see if it's still a good fit for you. You can make the following changes during this period:
Enroll in a health insurance plan for the first time
Change health insurance plans
Change your current plan's dependents
Still have questions? Learn more about the health insurance Open Enrollment Period.
There are two primary types of health insurance: individual and group. Individual insurance plans are purchased directly from insurance providers and designed to cover either the purchaser alone or the purchaser and their family. Group plans, meanwhile, are purchased by employers from insurance providers and offer coverage for staff and their families.
Group plans remain the largest market segment, with 49.6% of all Americans enrolled in group plans as of 2019. But individual plans are also on the rise thanks to the Affordable Care Act (ACA), which was signed into law on March 23, 2010. In 2021, nearly half of all individual healthcare policies were purchased through the ACA. In fact, an all-time high of 13.6 million Americans enrolled in health plans from the Health Insurance Marketplace or state-based marketplaces.
With their choices increasing, however, many people may wonder if they're better served with employer-sponsored or individual healthcare plans. While having coverage in the event of a medical emergency or the discovery of a long-term disease can help ease financial burdens, it can be overwhelming to juggle data around premium costs, copayments, out-of-pocket maximums, and other information when making the decision.
Here's a look at group vs. individual health insurance to help you decide what's best for you.
Table of Contents
Group vs. Individual Insurance At a Glance
| | Group | Individual |
| --- | --- | --- |
| Premium cost | Typically lower or "free" | Typically higher |
| Option availability | Limited to employer-chosen options | Any available plans within federal or state Health Insurance Marketplace |
What is Group Health Insurance?
Group health insurance, also called employer-sponsored healthcare insurance, is a type of coverage purchased for a group of people by an agency or employer. Employees can choose to opt into group plans, which typically have premiums subsidized by their employer. On average, workers contributed 17% of the total premium for single coverage and 28% of the premium for family coverage in 2021.
Advantages of Group Health Insurance Over Individual Health Insurance
Group health insurance offers several benefits, including:
Employers contribute to premiums: In group health insurance plans, employers contribute to a portion of the premiums. While there's no fixed percentage for coverage, employers may pay upward of 50% of the total premium per month, in turn helping defray the cost of health insurance for employees.
Employers take care of choosing and setting up plans: Employers are also responsible for selecting plans and setting up the details. This means staff can more easily access the plan as provided rather than searching through Marketplace options and finding a good fit.
Premium contributions can lower your taxable income: Premiums paid on group plans may be deducted from your pre-tax income, which means they're not subject to federal or state income taxes. This can help lower your overall taxable income.
Disadvantages of Group Health Insurance Over Individual Health Insurance
There are also potential disadvantages of group health insurance, such as:
Employer-dependant coverage: If you lose your job or choose to take a new position with a different company, your employer coverage no longer applies. While options such as COBRA make it possible to continue group coverage for a limited period, you may be required to pay up to 102% of the premium coverage cost.
Claims challenges: Depending on the type of coverage provided, it may be challenging for employees to file claims. Although the ACA requires insurance companies to offer an appeal process for coverage problems, group insurance plans may take longer to process claims because of the multi-layered nature of the plan structure.
What is Individual Health Insurance?
Individual health insurance is a plan purchased by an individual through the Health Insurance Marketplace or directly from insurance companies. These plans may cover individuals or individuals plus their families.
The ACA has helped standardize individual health plans. For example, all ACA-compliant plans must allow young adults to stay on their parent's insurance until age 26, even if they are not full-time students. Individual plans also must cover preventative care and pay for a portion of preventative care visits, and insurers cannot impose lifetime limits on coverage.
It's worth noting that these changes also apply to group plans.
Advantages of Individual Health Insurance Over Group Health Insurance
Individual health insurance may offer advantages over group insurance, including:
Control over plan type: Individual coverage lets you select the plan and network type that works for your medical needs and finances. For example, you might opt for a health management organization (HMO) if you're looking to balance premium costs with provider availability or a point-of-sale (POS) plan if you want more flexibility.
More plan options: Instead of being confined to the plans your employer has selected for you, you can have more to choose from to ensure your health insurance policy offers the benefits that best suit your needs. With group health insurance, you may only choose from the employer's options.
Disadvantages of Individual Health Insurance Over Group Health Insurance
Individual coverage may also come with potential drawbacks when compared to group health insurance, such as:
Higher costs: Because employers negotiate directly with providers for multiple policies under a group insurance plan and subsidize some of the premiums paid, the cost of individual health care insurance is often higher than its employer-sponsored counterpart.
Limited scope: Basic individual insurance plans are often limited in scope, meaning that while they offer basic preventative and hospital coverage, they may not include dental, vision, or drug coverage. Group plans, meanwhile, often bundle additional services into health insurance as part of larger employee benefits packages.
Waiting periods: Under the ACA, insurers can enforce a waiting period of up to 90 days before coverage begins. Although group plans can also have this waiting period, employers may choose to offer immediate coverage as part of hiring packages.
Choosing Between Group vs. Individual Insurance
When it comes to weighing group insurance vs. individual insurance, it's worth considering several factors. The first consideration is cost. Calculate what each plan costs per month, plus the total cost of any add-on coverages. Next, look at the scope of the plan to determine whether group or individual plans offer broader network coverage that fits your needs.
Finally, think about stability. If you plan to switch jobs soon or your position isn't secure, it may be worth considering individual insurance. If you have steady coverage through your job and have no plans to change, group insurance may be more cost effective.
Another Option: Have Both Group and Individual Insurance
It's also possible to have both group and individual health insurance. For example, if you have an employer-sponsored plan that covers the majority of your common medical needs, but you have a dependent with a condition that requires more costly and in-depth care, it may be worth purchasing an additional individual or family plan.
In this case, it's important to consider both where your current coverage is lacking and what individual plans offer to help limit the amount of overlap. Consider an employer plan that covers the bulk of dental and vision care costs. In this case, it may not make sense to purchase an individual plan that also provides this coverage. It may, however, be worthwhile to purchase a family or individual health insurance plan if your employee health network is limited in scope or lacks specialist care providers that you or your dependents need.
You're just a few steps away from a personalized health insurance quote.
You're just a few steps away from a personalized health insurance quote.