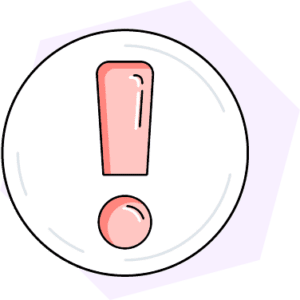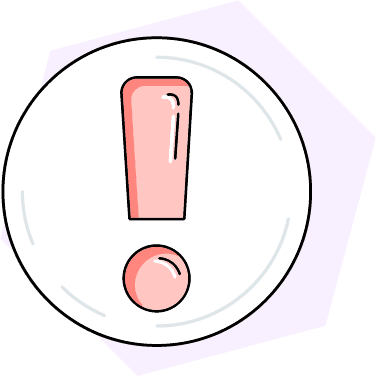 The Open Enrollment Period for health insurance is here: November 1 – January 15
Enroll in a new health plan or reevaluate your current coverage to see if it's still a good fit for you. You can make the following changes during this period:
Enroll in a health insurance plan for the first time
Change health insurance plans
Change your current plan's dependents
Still have questions? Learn more about the health insurance Open Enrollment Period.
Health Insurance Details To Keep In Mind With a Newborn on the Way
Having or adopting a baby brings newfound joy… in addition to more than a few new challenges regarding your health and finances. Luckily, you can learn to manage these new experiences with some research and strategy.
Around 3.6 million babies are born every year in the U.S. The average cost to have a baby is $19,000 for pregnancy, delivery, and postpartum care, with almost $3,000 paid out of pocket.
Luckily, maternity is one of the ten essential health benefits offered by plans sold through the ACA's Healthcare Marketplace. This means pregnancy can't be excluded as a "pre-existing condition," and there's no waiting period for coverage. However, there can be some hiccups along the way. Read on to find out more.
Table of Contents
Before the Baby Comes
When your baby arrives, you'll have your hands full with caring for your newborn. Waiting on hold with your insurer while juggling your baby should not be one of them.
Research your coverage options and costs in advance to spare yourself the hassle later on. Consider asking about your plan's deductibles and copays for each type of maternity visit, in vs. out-of-network costs, and any situation that could require prior authorization.
Confirm What Providers and Services Your Health Insurance Covers
Typically, an insurer covers routine prenatal care and your first postpartum visit. However, some tests, screenings, and facilities may cost more. The same could be true of visits with specialists.
Call your insurance to ask how your plan covers:
Doctors or certified nurse-midwives
Hospital birth, birth centers, and home birth services
Outpatient labs, tests, imaging, and diagnostic screenings
Genetic counseling, testing, and amniocentesis
Any special maternity services. This could include support groups and childbirth classes, incentives, screening tools, apps, or other special assistance
Other pregnancy-related services, such as doula services
Marketplace plans and many other plans offer pregnancy, maternity, and newborn care (both before and after birth), including these preventive services such as folic acid supplements and routine prenatal tests (including screening for gestational diabetes, preeclampsia, and Hepatitis B).
However, recent reports indicate that some are facing insurance challenges, including:
Adult dependents still on parent plans
Employees on large employer plans
Employees on an employer's self-funded plans
Students on university plans
If any of the above describes you, carefully investigate your pregnancy, childbirth, and newborn coverage.
Insurance-covered Breast Pump
Insurance companies may cover purchasing or renting breast pumps and supplies such as milk storage bags. Purchases tend to cover non-hospital grade pumps, while rentals cover more efficient hospital-grade pumps. Depending on your plan, you may need to pay upfront at a retail location and request insurance plan reimbursement.
Medicaid and CHIP Eligibility
Medicaid and the Children's Health Insurance Program (CHIP) provide free or low-cost prenatal, delivery, and postpartum care for up to 60 days for low-income, uninsured pregnant women. Medicaid is required by federal law to offer the following:
Inpatient hospital services
Laboratory and X-ray services
Family planning services
Nurse midwife, pediatric, and family nurse practitioner services
Freestanding Birth Center services (when by the state)
Tobacco cessation counseling for pregnant women
In addition, states can choose to make more benefits available, including prescription medications, genetic testing, home visits, or even doula services.
Eligibility criteria vary by state, but basic eligibility requires an income at or below 133 percent of the federal poverty level (FPL). Some states cover pregnant women with incomes up to 185 percent FPL or through the CHIP program and extend coverage for 12 months. The easiest way to find out if you qualify is to apply through the Healthcare Marketplace.
FSA/HSA
Health Spending Accounts (HSA) and Flexible Spending Accounts (FSA) can help you save tax-free for your healthcare and your newborn's upcoming healthcare. Be sure to review approved spending. For example, you can't buy maternity clothes with your Healthcare FSA funds, but you can use funds for breastfeeding classes or lactation supplies, including breast shields and ointments.
You may be able to use Healthcare FSA funds for adoption-related medical expenses but not adoption fees. Ask your administrator for more information and ensure you optimize your savings and spending.
When the Baby Comes
Ask your plan if there are any special requirements, preauthorizations, or other issues to be aware of that could interfere with prompt payment. For example, you may be required to notify your insurance plan after your first prenatal visit or your baby's delivery or adoption.
Know Your Special Protections
Many protections cover the day of your birth. It's wise to be aware of these protections before the big day. If you have health coverage and are pregnant, protections under the Newborns' And Mothers' Health Protection Act (Newborns' Act) include:
You and your new child are entitled to a 48-hour hospital stay following vaginal childbirth
You're both entitled to a 96-hour stay following a cesarean section
A plan preauthorization isn't required for minimum hospital stay coverage
Your plan must include your hospital stay-related rights following childbirth
Plans compliant with the ACA must offer essential preventive care on the big day, including newborn care: hospital nursery care, readmissions, emergency room services, and nursery services.
You'll also want to ask in advance about coverage if complications crop up. Around 30% of births are by cesarean delivery, which costs roughly double a vaginal delivery. About 10% of babies are born preterm, which could require more intensive (and expensive) care. Care by specialists such as pediatricians, perinatologists, and neonatologists and related procedures may be covered in various capacities—check with your plan.
Confirm Additional Specialist Services Are In-Network
While the hospital may be in-network for a patient, it's possible that some specialist services, such as an anesthesiologist, or even one anesthesiologist in a group, may not be covered. This can lead to a surprise medical bill.
New federal consumer protections may aid you, including providing you with a notice describing options to avoid out-of-network bills and limiting bills from out-of-network providers working at in-network facilities.
Coordination of Benefits and The Birthday Rule
When there's more than one health insurance payer for a service, "coordination of benefits" rules decide which plan pays first. If you have a hospital bill, the primary payer pays up to its limits, then forwards the remainder to the secondary payer.
Where children are concerned, "The Birthday Rule" helps decide which insurance is primary and secondary. Essentially, whoever was born earlier in the year (between you and your partner) provides primary coverage for the new baby.
For example, you have an insurance plan, and your partner has a different plan. You were born in September, while your partner was born in July. Because your spouse was born first, your new child's coverage is primarily under your spouse's plan. Any remaining charges may be covered under your plan.
After the Baby Comes
Your insurance will likely cover your office and clinic needs in addition to those of your child.
However, telling your insurer about your newborn's birth or adoption is essential as soon as possible to minimize any reimbursement or covered payment issues.
If You Have an Employer-sponsored or Health Insurance Marketplace Plan
A baby's arrival counts as one type of qualifying life event (QLE), whether as a newborn or adoptive child whose birth date or placement date is after your coverage took effect. A QLE allows you to enroll in health insurance outside the yearly Open Enrollment Period.
In general, if adopted, you must pay to add your baby to your insurance plan within 30 days of birth or placement. Before that date, costs are covered under your plan.
Most plans provide certain preventive newborn services for free, including:
Behavioral and developmental assessments
Hearing and vision screening
Newborn screening for diseases and congenital disabilities
Newborn and well-baby visits (six visits before the first birthday)
Change to a Better Plan
You may be able to take advantage of this qualifying life event to change to a better health insurance plan. Your new health coverage can start on your baby's birth date, even if your plan enrollment happens up to 60 days afterward. Investigate switching plans through your employer or the Healthcare Marketplace, and compare coverage and costs carefully.
Move The Entire Family Under One Plan
You can also use this qualifying life event to move the entire family under one plan to consolidate and simplify your benefits and financial planning or avoid stress over coordinating benefits, as described above. You may also choose to have an insurance-covered family practice physician provide care for the whole family.
Confirm Your Covered Postpartum Services
Call your health insurer to confirm which postpartum services are covered. Still, federal laws generally require the following to be covered without any cost-sharing, even if you haven't met your yearly deductible.
Postpartum Counseling: As many as 1 in 8 women suffer from postpartum depression (PPD). Maternal depression screening is required at well-baby visits. Counseling and other assistance may be available as a preventive service.
Breastfeeding Support and Counseling: All ACA-compliant healthcare plans must cover a mom's breastfeeding support, counseling from trained providers, and access to breastfeeding supplies.
Birth Control: Avoid another pregnancy too soon after birth using longer-acting birth control options, which must be covered (in most cases) under the ACA.
Ask if you have access to virtual care or new-parent support groups. You may have many small questions after your baby arrives via birth or adoption, so free or low-cost access to informative and supportive chats, emails, and phone calls is very helpful.
If You Don't Have Health Insurance
Lacking health insurance can drive the costs of childbirth up by 200% compared to those with insurance. New consumer protections allow you to ask for a good faith estimate in advance to get an idea of costs or even shop around if your bill is $400 or more than the estimate.
If you're having a hard time paying your bills, ask your hospital if you might qualify for a financial assistance plan (FAP). Your provider and hospital should be able to explain FAP eligibility requirements and how you can apply for assistance. Free or discounted care for eligible patients could be available at nonprofit hospitals, state hospitals and/or all hospitals in the following states:
California
Connecticut
Illinois
Louisiana
Maine
Maryland
Nevada
New Jersey
New York
Oregon
Rhode Island
Texas
Washington
You can also use this QLE as a special circumstance to sign up for a Health Insurance Marketplace plan or state-funded programs.
Consider Getting Life Insurance
After having a baby, ensuring your family is financially protected is crucial if one income vanishes after a parental death. Life insurance can provide your family with financial support, including childcare and daily living expenses. It can also provide for your child's future by naming them as beneficiaries.
All in All
Pregnancy, delivery, and newborn life can be both blissful and expensive. Researching your insurance coverage rights and options before and after pregnancy can help you make the most of the situation without accumulating debt and worry.
After your infant arrives via birth or adoption, don't forget to update your medical, dental, vision, and any group or personal life insurance plans. But this may also be a time to reevaluate your coverage and financial stability, then investigate new plans or life insurance.
Planning can help reduce expensive surprises, such as any requirement for preauthorizations or non-covered specialists when trying to enjoy life with your newborn.
You're just a few steps away from a personalized health insurance quote.
You're just a few steps away from a personalized health insurance quote.