How to Find Affordable Dental Insurance for Low-Income Families
When it comes to finding affordable dental insurance, it is important to take the following steps to ensure you are getting the best policy for your family's needs:
Assess Your Dental Needs
Research Dental Plans
Consider Alternatives to Traditional Health Insurance
Compare Plans
Make a Final Decision and Review Policy Details
Navigating the world of insurance can be complex, but taking the time to research and select the correct plan can make a world of difference when it comes to out-of-pocket expenses, quick service, and necessary care.
Table of Contents
The Importance of Dental Care
According to the Centers for Disease Control and Prevention (CDC), more than 80% of people will have at least one cavity by age 34. And poor oral health doesn't just affect your mouth — it can lead to other chronic conditions such as diabetes and heart disease. Taking both preventative and restorative measures is important to ensure the best oral health possible.
With that said, low-income families cannot always receive the oral care they need. Per the CDC, low-income individuals are more likely to have untreated cavities than those with higher incomes or private insurance. Families with less financial resources need to know what plans are available and how to access the best plan possible.
1. Assess Your Dental Needs
While all individuals may share some of the same needs — regular cleanings, for example — it is important to know what you and your family need most when looking for dental coverage. Preventative services cover such things as cleanings and x-rays and are a way to prevent some oral issues. Restorative services refer to actions after finding a problem, such as fillings or teeth extractions.
Most plans cover regular preventive care, but some may have limitations regarding restorative services. If you or your family members need multiple fillings, finding a plan with extensive restorative coverage might be the best fit. If a child or teenager will be part of the policy, it is also important to consider if they need orthodontic services such as braces
2. Research Dental Plans
You should do thorough research on dental plans to compare costs and coverages. This can be done several ways. If you are employed, you may be able to acquire a plan through your employer, and you can visit your human resources department to obtain information.
Plans can also be explored at the online Health Marketplace by visiting www.healthcare.gov. Once there, under the "search plans" tab, you can explore the different dental plans available in your area. You may also be able to purchase a plan through a private company by going online or calling an insurance provider. When researching plans, you should compare factors such as premiums, covered services, deductibles, and if there are certain providers you must use.
In some cases, low-income families may look for plans or programs that will help reduce their out-of-pocket costs, such as a dental health maintenance organization (DMHO) or a direct reimbursement (DR) plan.
Indemnity Plan
An indemnity plan is a type of dental insurance for low-income families that pays a set percentage of the costs based on your procedure. Sometimes, indemnity plans pay a set dollar amount instead of a percentage. This is called a table or schedule of allowances plan.
You would then be responsible for any remaining balance. One exception is if fees exceed what's usual, customary, and reasonable. In that case, you might have to pay more. Usually, you can see whatever dentist you would like with this plan, though you may get better savings if you stay within the network.
Dental Health Maintenance Organization (DHMO) or Capitation
A DHMO or capitation plan almost works like a prepaid plan. You pay a set amount each month to your insurance provider, and the provider pays the in-network dentist. From there, you choose a monthly stipend. This dentist then provides specific services at no or reduced cost. Dentists do not bill you separately for each procedure, meaning you could theoretically get as much treatment as you want each month, as your monthly fee covers it.
3. Consider Alternatives to Traditional Dental Insurance
Sometimes, a traditional dental insurance policy may not be a good option for some low-income families, but there are alternatives.
Paying Out of Pocket
Low income families that do not have dental insurance may consider paying out of pocket for dental services. Sometimes, providers will offer a reduced price for those paying in cash or offer a payment plan to pay over time. You can talk to the provider's billing department to negotiate a cash price or payment plan.
Direct Reimbursement (DR)
Direct reimbursement is a good option if you'd prefer to choose your own dentist. It allows you to go to any dentist and receive treatment. You pay for the treatment upfront, then submit your receipts to the insurance company. You then get reimbursement for a percentage of your costs. Your reimbursement is not tied to the type of treatment but rather how much you spent overall.
Dental Discount Plans
A dental discount plan is another alternative to traditional dental insurance. A dental discount plan is a membership, usually annually, that you can enroll in to receive predetermined discounts on dental services. The plan will usually have a yearly membership fee; in return, you receive discounts on select services. For example, you may pay an annual fee of $75 and, in return, receive 10-60% covered services with certain providers. This may be a good alternative for those who have a few dental issues or know that the plan covers the services they need.
Medicaid
Medicaid is a health insurance program run by each state for low-income individuals and families. If you're on Medicaid, plans are required to provide dental care for children. However, they're not required to offer dental plans for adults, though some may.
Since every state manages its own Medicaid services, there are no overarching requirements for what dental care has to include for adults. Children may be able to receive both routine and emergency dental care, including exams and cleanings. Adult coverage is often emergency based, meaning they can receive care if they suffer extreme pain.
CHIP
CHIP stands for Child Health Insurance Program and offers a child dental plan for low-income families that make too much money to be eligible for Medicaid. It's managed independently by each state, so rules and requirements vary. Children who are under 19 years of age may be eligible for CHIP. Income requirements vary by state but generally fall between 170% and 400% of the federal poverty level.
Children covered under CHIP should receive necessary dental care. This includes cleanings, exams, and X-rays. Additionally, fillings and crowns may also be covered if they have cavities or broken teeth.
Medicare
Medicare is federal health insurance for people age 65 or older (or younger people with certain illnesses or disabilities). Medicare doesn't cover routine dental care. Currently, it covers dental services that are part of another medical procedure.
For example, if your jaw is reconstructed after an accident, it would cover dental care as needed. It also covers oral examinations before a significant surgical procedure, such as a heart valve replacement or kidney transplant. However, if the exam uncovers dental decay or other issues, Medicare does not cover the treatment.
Dental Schools
Patients can receive low-cost coverage that is more affordable than a standard dentist, and providers in training can hone their skills and gain valuable experience. While dental students perform care in these settings, licensed dental procedures closely monitor every procedure to ensure nothing goes wrong.
Anyone can go to a dental and dental hygiene school clinic. Dental school clinics usually offer a wide array of services, including exams, cleanings, and X-rays. Many also offer fillings, root canals, and emergency services.
Low-Cost Health Centers
Local and state-based health centers are usually federally funded clinics that can offer low-cost services to the community. Many centers use a sliding fee scale, so lower-income patients pay less. Nearly anyone can go to a local or state-based health center. Some may require you to live in the community where the health center is located. Many local dental care centers offer a robust variety of services, including exams, cleanings, fillings, crowns, and more.
Dental Lifeline Network
Dental Lifeline Network is an organization that provides dental care to adults over 65, people who are permanently disabled, or people who need medically necessary dental care. Patients must have no other way to pay for their treatment, so if you have dental insurance or Medicare, that is billed first.
The Dental Lifeline Network might cover restorative treatments like fillings, dentures, or bridges. Emergency and cosmetic dental services are not covered. Because there is such high demand for treatment across the country, you can get services from the Dental Lifeline Network one time.
4. Compare Options
There are many options for dental coverage ranging from an employer-based plan to paying out of pocket. What will be right for you and your family will depend on many factors. When comparing options, it is essential to consider your family's needs. For example, does your family need more preventative or restorative services? It is also important to look at the total out-of-pocket costs, including premiums, copays, and deductibles. Also, pay attention to the plan's coverage area and providers. Some plans may only allow you to see certain providers.
5. Make a Final Decision and Review Policy Details
Once you decide what dental care option is best, you need to take action to get it started. If you choose an alternative, such as a dental discount program, you will need to call or go online to enroll and pay the premium. If you choose a dental plan offered through the Marketplace or a private company, you will need to complete an application and make a premium payment. Once the policy is issued, it is important to review it for accuracy and keep your insurance cards safe.
The Importance of Preventive Dental Care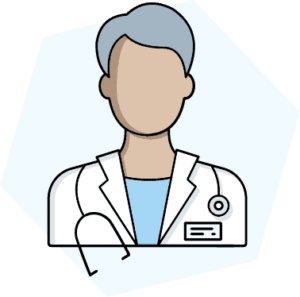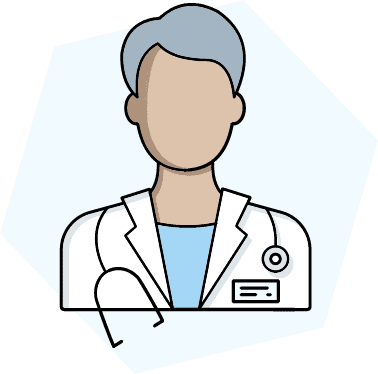 Investing in preventive care is one way to keep down dental costs. Preventive dental care is efforts taken to prevent oral issues, such as cavities and tooth decay. These are actions such as the following:
Regular cleanings
X-rays
Flossing
Fluoride treatments
Brushing at least twice a day
Excluding sugary foods
Eliminating tobacco products
While some of these services may have an up-front cost, they will save money in the long run as they prevent costly and more serious issues such as tooth decay or gum disease.
All in All
Dental care is of the utmost importance for not only your oral health but your overall health as well. For low-income families, regular dental care can sometimes be costly or not affordable at all. Knowing what plans and programs are available to you and what you may qualify for will give you the ability to obtain the best care possible for your family's dental health needs.
Frequently Asked Questions
You're just a few steps away from a personalized health insurance quote.
You're just a few steps away from a personalized health insurance quote.