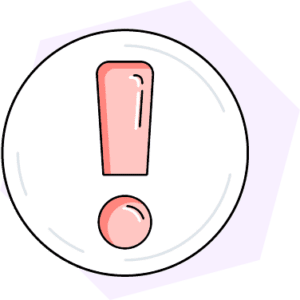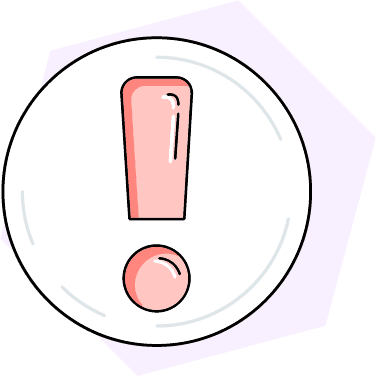 The Open Enrollment Period for health insurance is here: November 1 – January 15
Enroll in a new health plan or reevaluate your current coverage to see if it's still a good fit for you. You can make the following changes during this period:
Enroll in a health insurance plan for the first time
Change health insurance plans
Change your current plan's dependents
Still have questions? Learn more about the health insurance Open Enrollment Period.
How To Get Health Insurance if Your Job Does Not Offer It
While many people in the U.S. get health insurance from an employer, only around 51% of all firms offer some health benefits. Larger employers usually offer some health insurance benefits, while small firms with fewer than 200 employees are less likely to do so.
If you do not get coverage through your employer and are seeking insurance elsewhere, here's how:
Assess your healthcare needs.
Consider whether you can use one of your parents or your spouse's health insurance plans.
Review Marketplace plans.
Review off-Marketplace health insurance.
Check to see if you qualify for government-sponsored health programs.
Consider alternative health insurance options.
Compare your options and make a decision.
You may not be able to get employer-sponsored health insurance for many reasons, such as if your employer does not offer it to part-time or temporary employees. You also might need insurance if you're self-employed. Here's how to get health coverage without involving an employer.
Table of Contents
The Benefits of Health Insurance
Health insurance boosts your health and wealth both now and in the long run. First, health insurance helps you maintain, preserve, and improve your health. Insurance covers preventive care, which catches and helps treat diseases and illnesses before they become more serious.
Even with health insurance coverage, you will pay for some of the costs of healthcare. However, these out-of-pocket costs are lower than they would be if you paid for every physician visit, immunization, and lab without insurance coverage. Without basic health insurance, a trip to the emergency room for a broken leg, for example, could cost $7,500 or more.
Moreover, if you're able to catch a serious health condition early, treatment will be easier and less costly. Without coverage for preventative care, serious conditions could go undiagnosed for longer and require more extensive treatment later on. For many people without health insurance, such medical care could lead to immense debt and even bankruptcy.
In addition, some states assess tax penalties for residents who do not have sufficient health insurance coverage.
1. Assess Your Healthcare Needs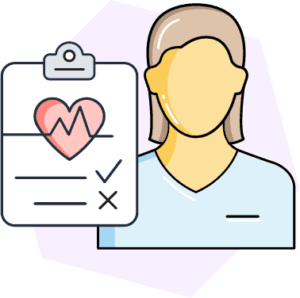 Even if you're young and healthy, accidents and health complications can happen to anyone. Most people need a health insurance plan that helps protect against unforeseen medical costs.
When evaluating your health needs, consider the following:
Your budget: Even if your income is limited, you may be able to afford insurance with the help of federal assistance, such as a monthly premium tax credit.
Ongoing health needs: If you have a chronic condition or are considering having a baby, you may need a plan with more robust coverage.
Your doctor, network, or clinic: If you have a doctor you already like or are getting care within a network, you'll want to ensure those providers or network is covered.
Your choices: Some insurance plans offer more provider choices or do not require referrals.
2. Consider Joining a Parent's or Spouse's Health Insurance Plan
You may be able to get health coverage from a spouse's or parent's job-based or Marketplace plan.
Parent plan: This method works for people under the age of 26. If your parent's health insurance covers young adult dependents, you can probably get added to their plan and stay on until you turn 26. Job-based and Marketplace plans can cover dependents to age 26, but job-based plans tend to cost less thanks to employer subsidies.
Spouse plan: If your spouse has health insurance through an employer or the Marketplace, you may be able to join their plan.
Joining a family insurance plan can help plan members meet their annual deductible, which is the amount an enrollee must spend on covered healthcare services before their insurance plan starts paying.
3. Review Marketplace Plans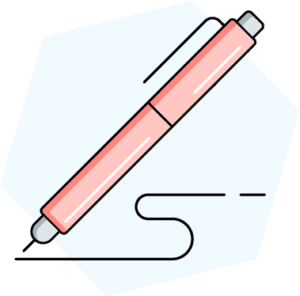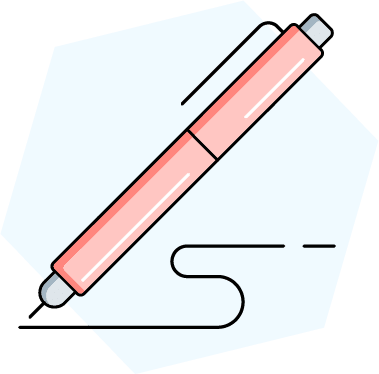 If your job does not offer health insurance, you can purchase a plan through the Health Insurance Marketplace. Some states provide their own Marketplace platforms. You can also purchase a plan through a licensed agent or broker.
Marketplace plans offer several advantages:
You can browse plans and estimate prices online, whether you are employed or not.
All Marketplace plans meet Affordable Care Act (ACA) requirements for essential health benefits, including preventive care.
As a Marketplace enrollee, you may qualify for cost-sharing reductions, such as a premium tax credit and lower premiums.
Plans vary in pricing and cost-sharing and include catastrophic plans for those in tight economic situations or younger than 30.
You can only enroll in a Marketplace plan during Open Enrollment or a special enrollment period (SEP). Some qualifying life events, such as job loss, trigger an SEP.
4. Review Off-Marketplace Health Insurance
If you missed Open Enrollment or your SEP, you may find off-Marketplace health insurance options based on your state of residence. Options may include dental, vision, and supplemental insurance. These plans can help fill temporary or ongoing coverage gaps, such as if you need vision coverage and your current insurance does not provide it.
In some states, you can also review off-Marketplace short-term or limited-time health insurance options. Short-term insurance can start as soon as the following day and often comes with lower premiums. However, it may also offer limited coverage, as short-term insurance is not required to be ACA-compliant.
5. Check if You Qualify for Government Programs
You may be eligible for government-sponsored options, even if you're employed. These options can significantly reduce out-of-pocket and premium-related costs as the federal and state governments help subsidize costs.
Medicaid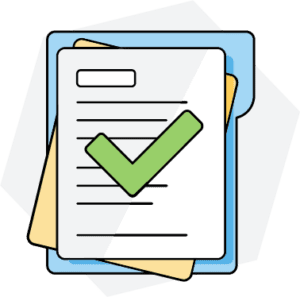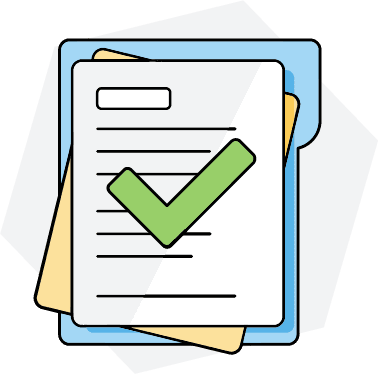 Medicaid covers more than 86 million people in the United States. Medicaid, jointly run by both the federal government and state governments, targets lower-income individuals and families, pregnant women, and people with specific disabilities.
Medicaid is administered at the state level, so income qualification and coverage vary by state. In most cases, your household income must be very low, whether you're working part-time or not. Eligibility also depends on age, the number of members in your household, and whether you're pregnant or have a disability.
Medicare
Medicare is the federal insurance program for those 65 and older. People under 65 with certain disabilities and diseases such as End-Stage Renal Disease (ESRD) or Amyotrophic Lateral Sclerosis (ALS) can also qualify for Medicare.
You can pursue Original Medicare, which is government-sponsored, or Medicare Advantage, which comes from private insurance companies. Medicare Advantage Plans often provide expanded benefits compared to Original Medicare.
Medicare premiums and cost-sharing tend to be low, which may be a good option for those on a budget. You may even be eligible for financial help with ongoing coverage and prescription costs.
6. Consider Alternative Healthcare Options
Alternative options include the following:
Short-term health insurance: Short-term health insurance can provide limited, low-cost coverage that kicks in rapidly. However, it only lasts for a limited period, and availability and rules depend on your state of residence.
Healthcare-sharing ministries: These faith-based plans are not health insurance but provide a way of contributing and sharing costs among paying members. These Christian ministries are not regulated like insurance and may not provide free preventive care, essential benefits, coverage for pre-existing conditions, or other ACA-mandated benefits. However, they can be affordable if you have few health concerns.
Discount cards: Pharmacy discount cards can help you save money on prescription drugs. However, savings are not always guaranteed or accepted at all pharmacies, and discount cards do not function like insurance to cover essential or preventive care.
Self-insurance: You can also pay out of pocket for all your healthcare needs or use community clinics and other options available to lower-income people. However, this option can leave you financially at risk if you experience an emergency or develop an expensive chronic condition.
7. Compare Options and Make a Decision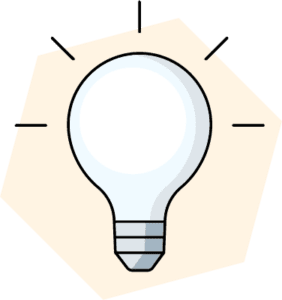 If your employer does not offer health insurance, you have several options available to you based on the following:
Age: Those over 65 can qualify for Medicare, and those under 30 can qualify for catastrophic plans. People under 26 may be able to join a parent's insurance plan. Others may qualify for an ACA plan or a Children's Health Insurance Program (CHIP).
Timing: You can only join or change insurance plans during specified enrollment windows such as Open Enrollment or an SEP. You might qualify for a special enrollment period if you recently moved to take a new job or if your employer dropped health insurance coverage.
Budget: Review premiums and total estimated costs for the plans available to you, and see if you qualify for any savings.
Coverage: If you have a pre-existing condition, you'll want to avoid short-term insurance. Beyond this, compare provider networks, medication coverage, and any unique plan advantages.
Weigh the options with the above in mind. There might not be one perfect plan, but some are probably better than others.
Understanding COBRA
If you cannot get employer-based health insurance because you quit, were laid off, or had your hours reduced, you could continue your employer-sponsored health plan through the Consolidated Omnibus Budget Reconciliation Act (COBRA).
COBRA coverage is only available if your employer has 20 or more employees. If you continue coverage through COBRA, your previous employer will no longer help pay for your health insurance plan, so you will be responsible for the full cost: up to 102% of the plan's premium.
Using COBRA may be wise if you're at least halfway through the coverage year, you've already met your deductible, or you rely on your existing plan's coverage and network to deal with an ongoing health condition.
Health Insurance Considerations for Freelance Workers
Freelance employees do not have access to employer-based health insurance. However, freelancers can access health insurance through the Marketplace.
As a freelancer, you can qualify for tax credits or Medicaid through the Health Insurance Marketplace. If you do have employees, you can use the SHOP marketplace and, if eligible, obtain tax credits.
Some freelance clients offer "association plans" tailored to each freelancer's health needs, but these often come with limitations. For example, an organization may offer a plan that allows you to enroll at any time but requires you to live in a specific geographic area. Moreover, not all association plans are ACA-compliant.
All in All
Health insurance allows you to seek preventative healthcare and treatment of health conditions without having to pay for the full cost of care out of pocket. Even so, health insurance can be costly in and of itself.
Employer-subsidized health insurance plans tend to be more cost-effective, but these plans are not available from all employers or to all types of employees. If you work part time or are self-employed, you may not have access to employer-sponsored health coverage.
If you do not have employer-sponsored health insurance, many options exist to help prevent coverage gaps both temporarily and long-term. Whether you're between jobs, you work part time, or you just cannot get insurance through your employer, you can fill in the gaps with a short-term plan, continued coverage through COBRA, a new plan from the Health Insurance Marketplace, or a spouse's or parent's health plan.
Frequently Asked Questions
You're just a few steps away from a personalized health insurance quote.
You're just a few steps away from a personalized health insurance quote.