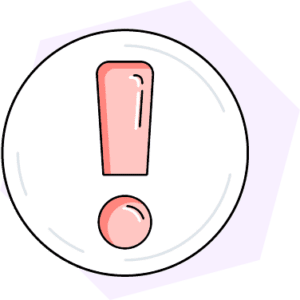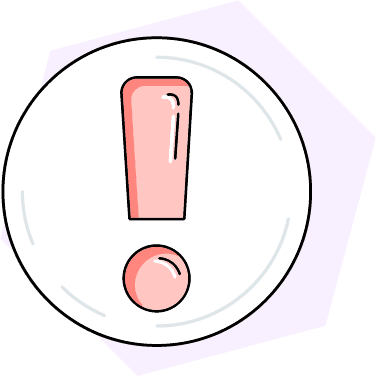 The Open Enrollment Period for health insurance is here: November 1 – January 15
Enroll in a new health plan or reevaluate your current coverage to see if it's still a good fit for you. You can make the following changes during this period:
Enroll in a health insurance plan for the first time
Change health insurance plans
Change your current plan's dependents
Still have questions? Learn more about the health insurance Open Enrollment Period.
Accident and critical illness insurance, often also called catastrophic illness insurance or just critical illness insurance, is a health plan option that functions as an add-on to standard health insurance. This coverage is not a suitable replacement for traditional health insurance coverage.
Treating a life-threatening illness or getting medical care for a serious accident can trigger financially devastating medical bills. This is exacerbated by the fact that many healthcare costs related to unexpected serious illnesses and accidents are not sufficiently covered by standard health insurance.
Critical illness insurance can help cover copayments, coinsurance, health insurance deductibles, and other related expenses should the unfortunate happen.
Table of Contents
Accidental and Critical Illness Insurance vs. Traditional Health and ACA Plans
Accident and critical illness insurance policies do not have to comply with ACA guidelines, so these plans do not count as a full health insurance plan. Instead, these types of plans function better as supplemental policies.
While primary insurance and traditional health insurance plans must adhere to Affordable Care Act (ACA) regulations, critical illness insurance plans are not held to the same standards. If you do not have an ACA-regulated plan and decide to purchase only critical illness insurance, any pre-existing conditions, including any illnesses or conditions you've received medical treatment for in the past, can be excluded from coverage. Some plans even limit coverage to conditions and illnesses diagnosed more than 90 days after the effective date of your coverage.
ACA plans, on the other hand, prohibit insurance companies from excluding any illness or condition, no matter when you received medical treatment. With an ACA plan, you can access free preventative healthcare services as well as mental health and substance abuse services. You also have the right to choose a healthcare plan in the Marketplace that meets your needs and receive subsidized healthcare coverage if your income falls within the eligibility range.
What Does Critical Illness Insurance Cover?
Accident and critical illness insurance may provide coverage for insured people with some of the most common critical illnesses. Many policies cover:
Heart attacks
Loss of speech, vision, or hearing
Paralysis
Coma
Coronary artery bypass graft
Carcinoma in situ
Renal failure
Organ transplant
Life-threatening cancer
Medical procedures that could save your life can be prohibitively expensive. For example, the average price for a kidney transplant in the U.S. is $46,760. Coronary artery bypass surgery costs an average of $77,177, while having a carotid artery stent costs an average of $77,529.
While standard health insurance may cover a large amount of these costs, a standard plan's deductibles, copays for follow-up care, prescription drugs, and other medical expenses could still cause a great deal of financial stress. Critical illness insurance can help cover those out-of-pocket and additional costs.
How Does Accident and Critical Illness Insurance Work?
Critical illness insurance typically pays a lump-sum benefit directly to the policyholder after the diagnosis of a covered health condition. After receiving a medical diagnosis, the insured person can submit a claim for benefits. Since this insurance does not pay healthcare providers directly like traditional health insurance plans, you do not need a health insurance card to access your benefits.
Critical illness and accident insurance policies do not typically require copayments or deductibles, which is the amount you pay before your traditional health insurance starts covering healthcare costs. However, like all insurance policies, there are monthly premiums. Insurers set premiums based on your age and health at the time you enroll in the plan. You may be required to answer questions about your age, gender, residence, occupation, and basic health conditions or health status.
Many of these policies do not require applicants to undergo full underwriting with a medical exam and blood draw. However, if you are seeking a plan with extensive coverage, you may be asked to submit bloodwork and go through a medical exam.
Benefits kick in after the policyholder suffers a serious accident or receives a critical illness diagnosis from a healthcare professional. Your insurer defines what is considered an eligible illness or accident. You may still receive partial benefits for a less-serious diagnosis. However, these policies do not typically provide benefits for chronic illnesses such as asthma, diabetes, or multiple sclerosis.
While you cannot get critical illness insurance through the health insurance Marketplace, you may be able to access coverage through a life insurance policy that offers it as a rider. You can also shop for coverage from private insurers who offer it as a stand-alone plan.
If you make a claim on your critical illness and accident policy and the company pays you the agreed-upon benefit amount, you can use this money for any reason. Unlike traditional health insurance coverage, critical illness insurance is a supplemental policy designed to help you cover expenses, including copays and deductibles, travel expenses, wage replacement, medical equipment, and out-of-pocket prescription drug costs.
Pros of Critical Illness Insurance
While accident and critical illness insurance is not meant to be a substitute for your main health insurance coverage, there are advantages to this type of supplemental coverage. People with a family history of critical illness like heart disease may be more likely to need coverage since they are statistically more likely to inherit traits that contribute to the formation of hereditary diseases.
With traditional health insurance, you may receive help paying for a large portion of your medical bills after a serious accident or illness diagnosis. However, out-of-pocket costs can become a financial burden for people who do not have funds set aside for medical emergencies. With a critical illness plan, you may receive a one-time payment to help defray the out-of-pocket costs associated with the management of a critical illness or recovery from an accident.
This plan may also provide coverage for a range of serious illnesses and life-threatening medical conditions. Since this coverage pays you directly, you can decide how to use the funds to support your long-term well being. For example, if you choose to pursue experimental care or you'd like to seek care overseas, money from a critical illness insurance policy can help you pay the associated costs. Plus, these policies may provide more significant coverage for a lower premium price than other types of healthcare coverage.
Cons of Critical Illness Insurance
Since it's optional supplementary insurance, critical illness insurance may not be necessary for people without a family history of eligible illnesses. Those who are young and healthy may be at a lower risk overall and may choose to contribute additional funds to savings instead of paying for a critical illness insurance plan.
This type of insurance is not a substitute for ACA-compatible healthcare plans, which provide coverage for everyday health concerns and preventative care. A traditional healthcare plan is required to cover pre-existing conditions, while accident and critical illness insurance does not provide benefits for illnesses diagnosed before you purchase the policy or during the waiting period imposed by some insurers.
Another disadvantage of this coverage is that the term "critical illness" is defined by the insurance company. To receive benefits, the insured person must receive a diagnosis of a critical illness meeting the plan's definitions.
How Much Do Critical Illness Insurance Plans Cost?
Premiums vary by insurer, but it is typically significantly lower than premiums for an ACA-compatible traditional health insurance policy because of its limited scope. Policies tend to cost between $10 to $13 a month for a relatively healthy individual with $5,000 of coverage, or $16 to $123 a month for $50,000 of coverage. Those who use tobacco, such as smokers, may see policies that cost 30% to 60% more than someone who does not use tobacco.
The ACA imposes limits on out-of-pocket healthcare expenses for standard health insurance plans, but those costs can still be more than what many families can easily afford. Accident and critical illness plans can help defray those costs under the right circumstances, but these supplemental policies also cost money. While there are no copays, coinsurance, or deductibles with critical illness insurance, you must pay premiums each month to maintain coverage.
How to Buy Accident and Critical Illness Insurance
If you are interested in purchasing supplementary insurance coverage, consider your family health history, your personal risk of being diagnosed with a critical illness or being injured in a serious accident, your ability to pay out-of-pocket healthcare expenses, and your anticipated healthcare needs.
You can purchase accident and critical illness insurance from private insurers, or as a rider on an existing life insurance policy. There are no open enrollment periods to consider if you purchase coverage from a private insurer because it may be purchased any day of the year. If you decide to investigate the option further, be sure to pay attention to the types of critical illnesses and accidents the plan covers so you can decide whether the coverage is worth paying the monthly premium.
You're just a few steps away from a personalized health insurance quote.
You're just a few steps away from a personalized health insurance quote.