When employees lose their jobs, are between jobs, reduce their work hours, or have other related events that impact their employment, the Consolidated Omnibus Budget Reconciliation Act (COBRA) allows them and their dependents to continue receiving health insurance coverage.
Table of Contents
What Is COBRA Insurance?
COBRA allows those who lose employer health benefits to continue coverage for limited periods of time under specific circumstances and is a required health insurance benefit for all employers in the United States that have 20 or more employees who work full-time.
COBRA provides coverage for whatever health benefits your employer already offers. This could include health care plans, medical spending accounts, dental plans, vision plans, hearing plans, prescription drug plans, alcohol and substance abuse plans, and mental health plans. It does not include disability or life insurance options.
How Does COBRA Insurance Work?
COBRA rules allow employers to offer the same type of coverage to qualifying candidates as they do to current employees. If there is any change in plan benefits for active employees, it will also apply to qualified beneficiaries. COBRA beneficiaries must have the same choices as non-COBRA beneficiaries. You will have 60 days to enroll in COBRA, and you can use that time to shop for other options.
Once you enroll, the period of coverage for COBRA is typically 18 months. However, if you or any of your dependents are disabled, meet other qualifications, or there is another qualifying event, you could extend up to 36 months. These additional qualifying events include the death of an employee or spouse, eligibility for Medicare, or if a child loses dependent status.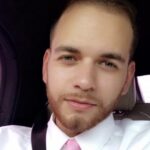 Who Qualifies For COBRA Insurance?
There are many situations that trigger COBRA for you as an employee:
Job Loss
Regardless of whether you quit or get fired, losing your job will qualify you for COBRA coverage. This would not be the case only if you were fired for misconduct. Also, if your hours are significantly reduced, which disqualifies you for a group plan, this would be considered a qualifying event for COBRA.
Group Health Plan Coverage
You and your dependents will have access to COBRA under a group plan for the following scenarios: you die, and your dependents are on your group plan as well, your children are no longer considered dependents, you get divorced, and your spouse needs coverage or vice versa, or you qualify for Medicare and your family needs coverage.
Does COBRA Have Deadlines?
You will have 60 days to decide whether you want to enroll in COBRA or not, and that begins when the qualifying event happens. After those 60 days, you will no longer be eligible for COBRA and will then be uninsured until open enrollment.
Having health insurance is a great way to prevent any major financial issues if something unforeseen should happen, so whether COBRA or another plan, you should consider getting health insurance in place before the deadline.
How Much Does COBRA Cost?
The premiums for COBRA can be quite significant compared to what you may have been paying before, as you will typically have to pay the entire premium yourself.
During the employment period, employers typically pay a significant portion of health insurance premiums. With COBRA, an individual is required to pay the entire premium after employment, and at times, an extra 2% is added to cover administrative fees. An employee who has not experienced a qualifying event may not be charged more than 102% of the plan's cost.
However, it doesn't mean it is the most expensive option. You must research all options and obtain the best health insurance plan for you and your dependents.
What Benefits Does COBRA Cover?
The health insurance plan that you had through your employer will be the same through COBRA. In addition to the standard health care coverages, the following can be offered through COBRA if the ex-employer currently offers them:
Mental Health Coverage – including counseling and other options depending on the plan
Alcohol and Substance Abuse Coverage – read your plan carefully to see what benefits may be offered here, like therapy or sober living options.
Prescription Drug Coverage – pay close attention to deductibles and co-pays
Hearing Coverage
Vision Coverage
How Long Does COBRA Coverage Last?
COBRA can be in effect for you for 18 or 36 months, depending on the qualifications of yourself and your dependents. For job loss or reduction in hours, the coverage period is up to 18 months. 36 months can be considered for those with disabilities or other qualifying events.
While COBRA is a good option while between jobs or life events, as the expiration of your coverage nears, you should plan to obtain another health insurance plan either through a new employer or the Health Insurance Marketplace as once coverage ends, it will not be extended.
You're just a few steps away from a personalized health insurance quote.
You're just a few steps away from a personalized health insurance quote.