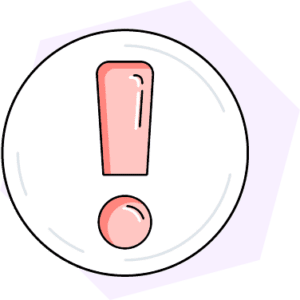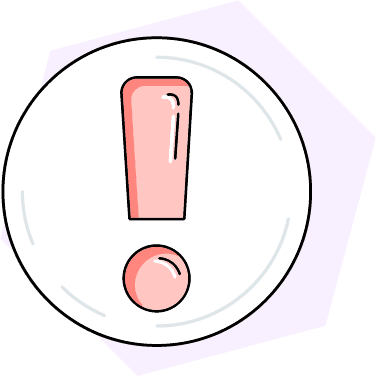 The Open Enrollment Period for health insurance is here: November 1 – January 15
Enroll in a new health plan or reevaluate your current coverage to see if it's still a good fit for you. You can make the following changes during this period:
Enroll in a health insurance plan for the first time
Change health insurance plans
Change your current plan's dependents
Still have questions? Learn more about the health insurance Open Enrollment Period.
In 2020, 31.6 million Americans — nearly 10% of the population — didn't have health insurance. Some people may remain uninsured for financial reasons, while others may feel they're healthy enough to go without coverage. However, this coverage is worth a second look. Not only can it help make your ongoing medical needs more affordable, but it can also help pay for unforeseen illnesses and accidents.
Table of Contents
Is Health Insurance Mandatory?
Whether health insurance is mandatory depends on where you live. When the Affordable Care Act (Obamacare) was signed into law, it required Americans to have health coverage or pay a tax penalty. As of January 1, 2019, there are no longer federal penalties for people who are uninsured. However, some states have their own laws requiring residents to purchase health insurance, including California, Massachusetts, New Jersey, Vermont, Rhode Island, and Washington D.C. Residents of these states must have active health insurance policies, or they may pay a tax penalty.
The Importance of Health Insurance
While having health insurance isn't mandatory in most states, it can be crucial in ensuring you have access to healthcare services you can afford. Health insurance can help you cover the costs of both unexpected medical events and day-to-day medical needs.
Medical Emergencies Are Costly
Medical events may cost more than you expect, even for relatively common medical emergencies, such as broken bones or heart attacks. These unplanned bills could strain your budget or create sudden debts.
For example, setting and caring for a broken leg may cost as much as $7,500. A laparoscopic appendectomy can cost about $12,600, and for people who've suffered a heart attack, bypass surgery cost an average of $71,177. Actual costs may vary depending on your state, healthcare providers, and individual health needs.
With these high costs, it's understandable that medical emergencies can put significant strain on a person's budget. About 72% of people with outstanding medical bills reported that their debt is largely due to a one-time event. Health insurance can play a significant role in covering the costs of an unforeseen medical crisis, reducing the strain on your finances.
Make Your Recurring and Preventative Healthcare Costs More Affordable
In addition to helping with the cost of medical emergencies, health insurance can make your ongoing healthcare needs more affordable. This coverage can help pay for recurring medical needs, such as prescription medications, as well as the preventive healthcare you may need to stay healthy, such as screenings, checkups, and routine immunizations.
Like emergency medical procedures, the cost of routine and preventative services may come as a surprise to uninsured Americans. For example, annual physical exams range in price, but can cost up to $199. The costs of commonly prescribed medications may also be higher than you expect. For example, birth control pills can cost anywhere from $15 to $25 per monthly pack, and albuterol inhalers used to treat asthma costs an average of $84.99 each. In addition, diagnostic testing or screenings can add up. Here are nationwide average cash prices for common tests, as of 2021:
Ultrasound of abdomen: $560
CT scan of abdomen: $1,598
Sleep study: $2,476
Routine mammogram: $233
Routine electrocardiogram: $125
All costs vary depending on location and healthcare provider, but in general those without health insurance can expect to pay significantly more for services.
The Cost of Health Insurance
Your health insurance costs depend on the plan you choose and your health needs. To understand how much a plan might cost, consider its premiums, deductibles, copayments, coinsurance, and out-of-network charges.
Health Insurance Premiums
The premium is the recurring fee an insured person pays to keep their health insurance policy active. This may be paid monthly, quarterly, or annually, depending on the plan. For example, you may opt for a health insurance plan with a $450 monthly premium. That means $450 is due to the insurance company each month to maintain coverage, whether you seek healthcare services or not.
Health Insurance Deductibles
A deductible is a set amount an insured person is responsible for paying before their plan begins to pay for covered health services. For example, if your health insurance plan has an $2,500 annual deductible, your health insurance would only kick in after you have paid $2,500 on covered services. However, plans may cover certain services, such as routine screenings and immunizations, before the deductible is met.
Health Insurance Copays
A copayment, or copay, is a fixed amount an insured person pays for a covered service. This amount may vary depending on the service. For example, a plan may require you to pay $10 per visit to your primary doctor, $3 for each generic drug prescription you fill, and $30 per visit to a specialist. Copays generally do not count towards an annual deductible.
Health Insurance Coinsurance
Coinsurance is a cost-sharing requirement that kicks in once an insured person meets their deductible, and is typically a fixed percentage of the total cost of a covered service rather than a set dollar amount. For example, a plan may require you to pay 40% of the cost of X-rays and other diagnostic tests, or 50% of the cost of emergency room care. Once you've paid your share, the insurance company helps cover the remaining balance.
Out-of-Network Coverage
Some health insurance plans provide coverage for services provided by doctors or facilities that don't participate in the plan's network. They may set a higher coinsurance requirement for non-emergency out-of-network care, such as requiring you to cover 50% rather than 30% of the total bill. Other plans may not offer coverage for out-of-network care at all, which means you would be responsible for the full cost if you choose to get non-emergency care from an out-of-network provider.
Do You Need Health Insurance If You're Healthy?
Healthy people who rarely need to see a doctor may benefit from lower-cost insurance options tailored to healthy people, such as high-deductible health insurance plans (HDHPs). HDHPs combine low monthly premiums with a high annual deductible. They can be an affordable way for healthy people to insure themselves against unexpected emergency medical costs.
Common Health Insurance Options
Employer-sponsored Group Health Insurance
Who it is best for: People who are eligible for their employer's health plan.
Employer-sponsored group health insurance is coverage offered by an employer to their employees. It's also known as job-based insurance. Companies with 50 or more full-time employees are required to offer coverage, and smaller companies may choose to offer it.
Premium costs are shared between the employer and employees, which can make job-based plans a budget-friendly option. On average, employers pay 80% of the premium for single coverage, leaving employees responsible for the other 20%.
The health services covered by job-based insurance may vary between employers. Employees are limited to the plan selections offered by their employers, and the coverage is tied to their employment status. If they get laid off, quit their job, or choose to retire, the coverage ends.
Eligible employees can enroll in job-based health plans when they're hired or during their employer's open enrollment period. Contact your employer's human resources or benefits department for more information.
Health Insurance Through Your Spouse's Employer
Who it is best for: People who are eligible for spousal coverage.
Employers who offer health insurance may extend coverage to their employees' spouses. Sharing an insurance plan can be a convenient solution for couples. It can also be budget-friendly compared to other types of health insurance. Nationwide, employers that offer family coverage pay an average of 67% of the premium.
Since this coverage is based on current employment, it ends when the employee leaves their job.
Affordable Care Act (ACA) Health Insurance
Who it is best for: People who are eligible and do not have coverage through their employment.
ACA health plans are private plans that can be purchased through the federal Health Insurance Marketplace or state-based Marketplaces. They're also known as Marketplace plans or Obamacare plans.
Each plan sold in the Marketplace is required to cover a set of 10 essential health benefits. These include inpatient and outpatient hospital services, preventive and wellness services, laboratory services, and maternity care. Some ACA plans may cover additional services, such as dental or vision care.
Marketplace plans are available in 4 categories: Bronze, Silver, Gold, and Platinum. These categories are based on the plan's cost-sharing requirements, not the quality of care. For example, with a Bronze plan, the insurance company pays about 60% of the cost of covered services, while the insured person pays about 40%.
Open enrollment for ACA coverage is currently active, running from November 1 and ending January 15. Outside of open enrollment, certain life events, such as getting married or having a baby, may trigger a Special Enrollment Period that lets you enroll in coverage.
Medicare
Who it is best for: People who are 65 or older, younger adults with disabilities, and people with End-Stage Renal Disease.
Medicare is a public health insurance program for people who are eligible based on their age or health status. There are two ways to enroll in Medicare: through Original Medicare or Medicare Advantage.
Original Medicare is the traditional program, and is comprised of Part A and Part B. Part A covers hospital-related services, such as inpatient care and skilled nursing care after a hospital stay. Part B covers a variety of medically necessary services, from health screenings to outpatient surgeries.
Supplemental policies offered by private insurers are available to people who opt for Original Medicare. Part D plans add prescription drug coverage to Medicare, while Medicare Supplement Insurance helps cover out-of-pocket costs.
Medicare Advantage plans are an alternative to Original Medicare and are also offered by private companies. These plans include Part A and Part B services, and sometimes Part D drug coverage. Some plans cover additional services, like dental or vision care.
People who receive Social Security retirement or disability benefits are automatically enrolled in Original Medicare when they become eligible, or you can contact your local Social Security office to apply.
Short-term Health Insurance
Who it is best for: People who missed Open Enrollment and aren't eligible for a Special Enrollment Period.
Short-term health insurance is a type of health plan that provides coverage for a limited time. The length of coverage could range from a single month to a year, depending on the plan. This could help you pay for health needs as you wait for the next Open Enrollment Period.
These temporary plans are not required to cover the ACA's 10 essential health benefits. Plans generally cover doctors visits and emergency care, but may exclude services such as prescriptions or maternity care. Insurers are permitted to charge higher premiums or deny coverage to people with preexisting conditions. Also note that some states, including California, do not offer short-term health insurance options at all.
High Deductible Health Insurance
Who it is best for: Healthy people at low risk of needing medical attention.
High deductible health insurance policies offer low monthly premiums and high annual deductibles. In accordance to IRS rules, any plan with an individual deductible of $1,400 or more counts as an HDHP. HDHPs generally cover a set of preventive services before the deductible is met, such as health screenings and immunizations. If you need unexpected medical care, these plans can help you pay for services such as hospitalizations, emergency care, and prescription drugs after you reach the deductible.
Medicaid
Who it is best for: People who meet their state's eligibility criteria.
Medicaid is a publicly funded program that provides low-cost medical benefits to low-income people. Each state operates its own Medicaid program, so eligibility and benefits may vary depending on where you live.
Medicaid programs cover a set of medically necessary services, such as laboratory tests, doctor visits, and hospital services. Some states choose to cover additional benefits, such as prescription drugs or dental care.
Enrollment for Medicaid is open year-round. Eligible people can sign up by contacting their state Medicaid office. Note that in some areas, access may be a challenge: About 25% of doctors nationwide are not accepting new Medicaid patients.
CHIP
Who it is best for: Eligible children and, in some states, pregnant women.
The Children's Health Insurance Program (CHIP) provides health coverage to children in low-income families who are ineligible for Medicaid. Some states also enroll low-income pregnant women in CHIP.
Covered services may vary by location. States are required to offer coverage for well-child visits, routine immunizations, and dental benefits but may choose to cover other services. In states that extend coverage to pregnant women, CHIP may cover prenatal, delivery, and postpartum care.
Like Medicaid, CHIP enrollment is open year round. Parents can apply through the Health Insurance Marketplace or by calling 1-800-318-2596 (TTY: 1-855-889-4325).
You're just a few steps away from a personalized health insurance quote.
You're just a few steps away from a personalized health insurance quote.