Life gets busy. You may have a full plate, from working full-time to taking care of children. Add unexpected events, such as an illness, and life can quickly get overwhelming. Even with a full schedule, one task you do not want to put off is maintaining your health insurance coverage.
If you are looking to change plans or insurance providers, it's crucial that you meet deadlines. If you enroll on time, you may avoid higher out-of-pocket expenses or a lapse in coverage. Knowing how and when to change health insurance will help you avoid unfavorable situations.
Table of Contents
Why Health Insurance Matters
Health insurance is designed to help lessen the financial burden should you or a family member need to see a health care provider. Without it, you may face considerable unexpected costs if an emergency arises. Health insurance also provides preventive care, such as annual checkups, to help prevent more significant health issues.
If you miss your health plan enrollment period or try to change plans at the wrong time, you may face a lapse in coverage. This can lead to unexpected expenses and emotional distress.
What Happens When You Procrastinate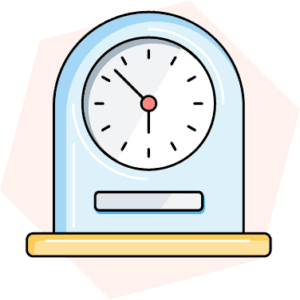 When you delay enrolling in a health plan until the last minute, you may face some unexpected and stressful situations, such as:
Last-minute decision making: Making a last-minute decision means you may not have had the time to fully research your options. This can lead to an uninformed choice made out of desperation rather than a thoroughly thought-out decision.
Unexpected technical issues: A surge of applications submitted online may lead to technical problems during open enrollment. This can cause sites to malfunction or temporarily go offline.
Missing out on professional guidance: Waiting until the last minute to enroll can leave little to no time to seek advice from a health insurance professional.
Overlooking details: Procrastination may lead to missing key details and coverage needs.
The Cost of Delays
You may face higher premiums when you wait until the last minute to enroll. Sometimes, there may be discounts that you were eligible for but missed because of last-minute rushing. You may also face penalties or surcharges for late enrollment.
Missing your enrollment period may lead to uncapped out-of-pocket expenses because you may have to go months without health insurance.
Emotionally, enrolling late may cause stress because you are rushing to make an ill-informed decision. You may also be worried about not having health insurance and what may happen in the meantime. Most of this can be avoided by enrolling early and giving yourself time to research your options.
Advantages of Early Enrollment
Enrolling early in a health insurance plan offers several advantages. Here are some of the key benefits of enrolling early in a health insurance plan: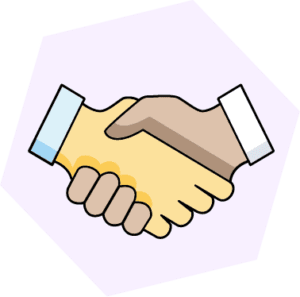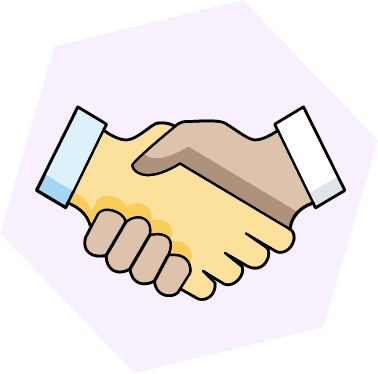 Coverage from the start: Enrolling early ensures that your health insurance coverage begins on time. This means you'll have access to medical services, prescription drugs, preventive care, and other benefits as soon as your coverage becomes effective.
No coverage gaps: Waiting until the last minute to enroll can lead to gaps in your healthcare coverage. These gaps can be financially risky if you suddenly need medical care or prescription medications. Early enrollment helps you avoid these interruptions in coverage.
More time for research: Enrolling early gives you more time to research and compare different health insurance plans. You can carefully evaluate your options and choose the plan that best suits your healthcare needs and budget.
Avoiding last-minute stress: Stress can be reduced by not waiting to the end of the enrollment period. Giving yourself time allows you to be more at ease when making your decision and avoid unnecessary emotional distress.
Confidence in your decision: You can be more confident that you made the correct choice because you were able to properly review your options and pick the best plan for you and your family.
Know When to Enroll
Knowing when to enroll is crucial so you can look at and compare plans before the enrollment window closes.
Your enrollment period will depend on what type of plan you have. It is important to note that some plans may allow you to enroll outside of open enrollment if you have a qualifying event, such as changing jobs, a marriage or divorce, the birth of a child, losing other health insurance coverage, or moving outside of a coverage area.
Otherwise, you may have to wait until the annual open enrollment period to enroll in a health insurance plan.
| Plan | When To Enroll |
| --- | --- |
| Marketplace Plan | Open enrollment is November 1st – January 15th |
| Medicare Plan | Annual enrollment is October 15th – December 7th  |
| Medicare Advantage Plan | Open enrollment is January 1st – March 31st  |
| Employer-Sponsored Plan | Open enrollment windows will vary for each employer. Speak with your human resources department for specific dates. |
| Medicaid/CHIP | You can apply for these plans at any time throughout the year. |
Enrolling in a new health insurance plan can be overwhelming. By waiting until the last minute, you may add to your stress by making a rushed and ill-informed decision. You may also miss the deadline and face significant unexpected out-of-pocket costs due to no health insurance. Knowing when you can enroll ahead of time — and doing so early — will give you time to make a better-informed decision.
You're just a few steps away from a personalized health insurance quote.
You're just a few steps away from a personalized health insurance quote.