Blanket insurance is a type of insurance policy that can cover more than one item at a single location, such as a house and farm equipment, or multiple items at different locations, such as rental houses for a landlord or multiple business locations. It can be a good option for individuals who want full coverage without itemizing each item.
Table of Contents
Understanding Your Insurance Options
When it comes to purchasing an insurance policy, it is essential to understand what type of policy you need and how it will cover your belongings. When looking to cover dwellings and personal belongings, you have a few options, such as as homeowners insurance. However, a blanket policy may offer the best coverage for your situation, especially if you have multiple dwellings. Understanding more about blanket policies and the alternatives will enable you to choose a policy that best protects your property and personal items.
How Does Blanket Insurance Work?
Blanket insurance policies provide a limit covering all items that fall under the metaphorical "blanket." As mentioned before, this could be multiple locations, buildings, or even personal property at various or single locations. The type of blanket policy you will need will depend on your situation.
For example, if you have three buildings listed on one policy as a blanket for $500,000, that is the most the insurance would pay out if all three buildings should suffer a loss. The positive side is that if one building is a total loss, the policy may allow you to use the entire $500,000 to replace the one dwelling.
Deductibles and Coinsurance
Like a standard insurance policy, a blanket policy will also have a deductible and coinsurance. A deductible is the amount you would pay out of pocket before the insurance kicks in, and the coinsurance refers to the difference between the replacement value of the dwelling and the amount it is insured for.
For example, if a house's replacement cost is $100,000 but it is only insured for $80,000, and it is a total loss, the insurance will only pay the $80,000; if you decide to build back a dwelling that cost $100,000, you would be responsible for the $20,000. If the policy had a $5,000 deductible, that amount would also be deducted from the payout.
Types of Blanket Insurance
While primarily heard of regarding commercial property, several types of blanket insurance policies exist. Many scenarios justify the need for blanket insurance and could be beneficial depending on your situation.
Homeowners, Condo, and Rental Insurance
For homeowners, condo, and rental policies, blanket insurance is an excellent option for those who want to increase the limits for certain types of personal property. A standard policy will have specific limits for things like art, jewelry, and other valuables. Adding a blanket endorsement increases the limits for this personal property.
Usually, these types of personal property have pretty low sub-limits and are separate from your personal property amount. For example, these are some typical sub-limits you will see for theft of these types of personal property:
Jewelry, watches, and furs: $1,500
Business property: $2,500
Guns: $2,500
Silverware or goldware: $2,500
Adding a blanket endorsement to your policy would increase the total limit for any of those categories. For example, if your limit was increased to $9,000 with a blanket policy and someone stole $8,000 worth of jewelry from your home, it would be covered entirely. Without the blanket endorsement, you would only have $1,500 in coverage.
Auto Insurance
In theory, blanket auto insurance does not exist for private passenger vehicles. Comprehensive car insurance covers your car in the event of theft, vandalism, storm damage, or similar events. However, this type of policy will only pay for vehicle repairs. Theft or damage to items inside your car is typically not covered by your car insurance.
Personal property contained in your car is usually covered by your homeowners or renters insurance. Suppose you have a cell phone or computer in your car, and someone breaks in and takes them. In that case, your homeowners policy should provide coverage for those items under the blanket personal property limit but may be subject to a deductible.
Commercial Property Insurance
Commercial property insurance is the most common place to see blanket insurance. That is because you can cover multiple locations, buildings, and business personal property items on a blanket basis. This is an excellent option for landlords or businesses with multiple locations.
It is important to note that they have to be similar operations if you cover multiple locations for the same business.
For example, if you have 4 restaurants, you can cover each under one blanket policy. However, if you purchase a storage unit for the storage of business property, that may have to be covered under a different policy.
Homeowners Association Insurance
A homeowners association more than likely has a blanket policy. A blanket policy for an HOA will cover all the common areas that the unit owners may use. Common areas could include a clubhouse, playground, basketball court, or event venue building available for rental.
The fees that condo unit owners pay, or the HOA unit owners if in a neighborhood, will pay for this blanket insurance since the items insured are considered common areas. If a covered peril damages any common areas, the blanket insurance policy will pay for repair or replacement up to the limit.
Health Insurance
Blanket health insurance is not a very common occurrence but is usually in the case of an accident policy covering a group of individuals. Think of a soccer club or football players. Many recreation leagues and non-profits will purchase an accident policy for their participants. They often have rather small limits, like $30,000.
How Much Does Blanket Insurance Cost?
Each type of blanket insurance policy will vary in cost, because it's calculated depending on many factors. There are some common premium factors among blanket policies, such as the amount of coverage, but some factors may be specific to that policy type. For example, the applicant's insurability on a homeowner's policy refers to the applicant's claim history and creditworthiness.
| Type of Blanket Insurance  | How the Premium is Determined | How the Premium Compares to Similar Policies |
| --- | --- | --- |
| Homeowners, Condo, and Rental Insurance | This premium is determined by the amount of coverage, age and condition of the dwelling, applicant insurability, and dwelling location. | Homeowners policies are generally more expensive than a condo or rental policy because you are not also covering the dwelling with a homeowners policy. |
| Commercial Property Insurance  | This premium is determined by the amount of coverage, age and condition of the dwelling, type of business, location of dwelling, and some insurability factors of the applicant.  | Commercial policies are general more expensive than homeowners policies due to the amount of coverage provided. |
| Homeowners Association Insurance  | This premium is determined by the amount of coverage, size and location of the HOA, and risk factors (such as a pool or gym). | The premium for a HOA policy can vary greatly depending on the specific HOA factors.  |
| Health Insurance  | This premium is determined by the amount of coverage, the reason for coverage, and individuals covered.  | These policies are usually less expensive than similar policies and are often provided on a temporary basis.  |
Should You Get Blanket Insurance?
If you have many valuable items, blanket insurance may be most beneficial regarding coverage limits and affordability. Guns, jewelry, and antiques are examples of valuable items that could be insured on a blanket policy.
You may also want to consider blanket insurance if you own a business with many locations, even as a landlord with rental properties. Additionally, anyone with a home business may want to consider a blanket for the business property. The policy could cover office supplies, furniture, and computers.
Advantages
When it comes to blanket insurance, there are many reasons you may consider purchasing a policy, including the following:
Comprehensive Coverage: Blanket insurance policies offer a more comprehensive coverage plan than some other types of policies. For example, coverage may be provided for multiple pieces of farm equipment that would not be covered on a homeowners policy.
Simplicity: A blanket policy offers simplicity in that multiple dwellings or properties can be covered on one policy and have a single coverage limit, deductible, and coinsurance instead of purchasing multiple policies.
Greater Flexibility: Flexibility is another advantage of a blanket policy. Some policies will allow you to add and remove property at any time or increase/decrease coverage instead of purchasing a new policy.
Reduction of Underinsurance Risk: When a dwelling or property is underinsured, you risk high out-of-pocket costs. A blanket policy can reduce or sometimes eliminate that risk by offering higher and more flexible coverages.
Cost Efficiency: While a blanket policy may be more expensive than a homeowner's policy, it can cut costs because several properties and items can be covered on one policy instead of purchasing multiple policies.
Catastrophe Protection: In the event of a catastrophe, such as a tornado causing damage to several properties at once, having a blanket policy will allow you to have coverage on all properties and can be covered under one claim.
Disadvantages
Although a blanket policy may have many advantages, it is important to consider the following disadvantages as well.
Insufficient Coverage: Coverage from a blanket policy may only be sufficient if the insured properties are correctly added to the policy or updated. You may also find that a blanket policy does not cover some perils, such as floods.
Underestimation of Value: A regular homeowner's policy values the home by replacement cost, ensuring a more accurate coverage amount. A blanket policy may offer low-quality coverage if the dwellings and property are not properly assessed for value.
Complexity in Filing Claims: If a claim needs to be filed on multiple items, such as a house and business equipment, different claims may need to be filed and processed separately.
Higher Premiums: A blanket insurance policy will have higher premiums than a homeowner's policy because of the type of coverage provided and covering multiple risks.
Policy Exclusions and Conditions: While a blanket policy offers comprehensive coverage, only some situations are covered. Certain exclusions, such as floods or earthquakes, may not be covered.
Dependence on Insurance Company's Discretion: Only some things will be covered on a blanket insurance policy, and the insurance company will need to look into each claim. For example, if you have two businesses and property from one business is left at the other business's location, the company may not cover all damaged property in the event of a claim.
Blanket insurance is not right for everyone. A blanket policy may be well-suited for someone who owns a business or multiple properties. However, a blanket policy may not be the best choice for a single-family home, apartment, or one specific business location.
How to Get Blanket Insurance
If you need to purchase a blanket policy, take the following steps to secure your coverage: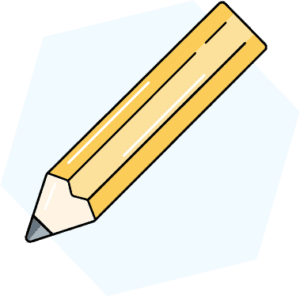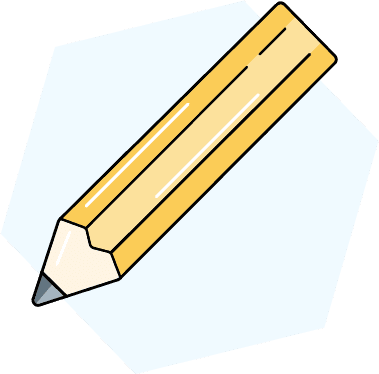 Assess your insurance needs. Take a look at your needs to determine if a blanket policy is best. Suppose you own several rental properties or businesses or equipment or belongings at your home that would not be covered under your homeowner's policy. In that case, a blanket policy may be the best option. You must know what your dwelling and belonging are worth to get an accurate quote.
Research insurance providers. Not all insurance providers offer blanket policies. You will need to focus your search on those who do. You will also want to look into the companies for factors such as stability, claims handling, and customer service reports.
Gather necessary information. When getting a quote, the insurance company will need a lot of information, such as your personal information, the property and belongings to be covered, the types of policy you need, and more. Having this information on hand will increase the speed and accuracy of the quote.
Compare quotes and coverage. After you receive your quotes, compare each to see the best option. It is essential to look at factors such as premiums, coverage amounts, deductibles, limitations, and exclusions.
Review your policy. The insurance company will then complete and submit an application. The underwriting department will review the application and ask any further follow-up questions. Once the policy is approved, it is important to review it to ensure it matches your expectations.
Pay the premium. Often, an insurance provider only provides coverage for a blanket policy once the policy has been approved and the premium paid. It is important to pay the first premium payment in a timely manner to ensure coverage.
Maintain accurate records. Once the policy is in effect, it is vital to maintain records of improvements and purchased equipment. Some policies will require you to call them within a certain period — usually thirty days — to add, remove or change coverage or covered items.
Alternatives to Blanket Insurance
Most insurance policies are not blankets, and it may not always make sense to add or purchase a blanket. Some alternatives to blanket insurance include your more standard policies like homeowners, renters, condo, and commercial property without any blanket endorsements. This can benefit those who only have a few items to insure.
For example, if you own one expensive diamond ring, it probably makes more sense to add that to your existing policy rather than purchase blanket insurance, as it can be more expensive.
Blanket Insurance vs. Umbrella Insurance
Blanket insurance and umbrella insurance, while sound similar, are not the same. Blanket insurance is a type of policy that provides one limit for multiple items (usually property), whether personal property, locations, etc. You can cover multiple items under blanket insurance for one limit, which provides some wiggle room for each item.
In contrast, umbrella insurance is a limit of liability, not property, that provides protection over and above other policies that have either exceeded their coverage limit or have exclusions. For example, an umbrella insurance policy could have underlying policies like general liability insurance and auto liability insurance. If a claim for general liability is settled for more than the limit on the policy, the umbrella insurance policy will step in.
| Blanket Insurance | Umbrella Insurance |
| --- | --- |
| Usually a property coverage | Liability coverage |
| Steps in right away at claim time | Kicks in after other policy limits are exhausted |
| Covers multiple items | Covers only above and beyond underlying policies |
Blanket Insurance vs. Scheduled Property Insurance
There is a difference between blanket insurance and scheduled property insurance, which is important to understand. The concept of blanket insurance refers to a type of policy that provides coverage for multiple items (typically property), whether it is personal property, locations, etc. There is some wiggle room for each item under blanket insurance because you can cover multiple items for one limit.
Scheduled property insurance works opposite of an insurance blanket, where each item is insured for its own amount. If you have multiple buildings, each building will be scheduled specifically on the policy with a coverage limit. If your claim exceeds that limit, you only have that much insurance. There is no wiggle room on a scheduled property policy.
| Blanket Insurance | Scheduled Property Insurance |
| --- | --- |
| One limit for all items | Each item has its own limit |
| Coinsurance will apply | Coinsurance may apply |
| Best when you want to insure multiple similar items | Best when you only have one or two similar items to insure |
| Can be more affordable | Can be more expensive |
Putting It Together
In conclusion, blanket insurance can be a beneficial option for individuals who want comprehensive coverage without the need to itemize each item or property. It offers simplicity by covering multiple items or locations under a single policy, reducing paperwork and potential confusion. It also helps reduce the risk of underinsurance and can provide cost efficiency by consolidating coverage into one policy.
However, it's important to carefully consider the coverage limits, exclusions, and updating requirements of a blanket policy to ensure sufficient protection. Evaluate your current situation to determine what kind of insurance is best for your situation.