Many home and business owners in America chronically underinsure their properties because they feel it unlikely they will suffer a total loss, a situation that occurs when the repairs to the property cost more than the property is worth.
While underinsuring your home can save you on insurance premiums in the short term, you could get stuck with enormous out-of-pocket costs following an actual home-destroying catastrophe. Knowing your reconstruction cost estimate (RCE) before committing to a home insurance plan will help you prepare for the worst and ensure you receive proper compensation for a total loss.
Table of Contents
What is a Reconstruction Cost Estimate (RCE)?
A Reconstruction Cost Estimate calculates how much it would cost to rebuild your home from scratch, using similar materials, if it got destroyed by a covered peril.
RCEs function differently than home appraisals, which calculate the current value of your home, the surrounding land, the condition of your home before the accident, property sales nearby, and special features of the neighborhood, such as schools and police stations.
In contrast, your RCE would only match the building cost for your home in labor, materials, and building permits.
RCE vs. Other Home Valuation Methods
Depending on the cost of building materials and labor, the real estate market, changes in your environment, and the economy at large, a home's RCE may exceed sums determined by other standard property valuation methods like FMV and home appraisals:
Fair Market Value: Fair market value (FMV) equates to the amount a property would realistically sell for on the open market. Free market valuation does not follow a simple formula of addition or subtraction. Instead, a willing buyer and seller must agree upon a home's FMV based on their complete knowledge of the property, real estate market trends, and the comparative values of similar houses in the area.
Home appraisal: Home appraisals calculate the current value of your home, the surrounding land, the condition of your home before the accident, property sales nearby, and special features of the neighborhood, such as schools and police stations. In contrast, your RCE would only match the building cost for your home in labor, materials, and building permits.
While each valuation method has practical uses, homeowners who do not explicitly use their home's RCE to set their dwelling coverage limits may find themselves alarmingly underinsured following a disaster.
Customers can also ask their insurance carrier to complete a replacement cost estimator on their home. This is a tool that almost all insurance companies use to determine the replacement cost of a home. It involves obtaining the specifics of a home (square footage, what the walls and flooring are made of, number of bathrooms, roof material, etc.) to calculate what it would cost to rebuild, including debris removal and other construction costs.
Why is a Reconstruction Cost Estimate Important?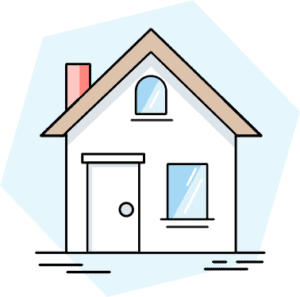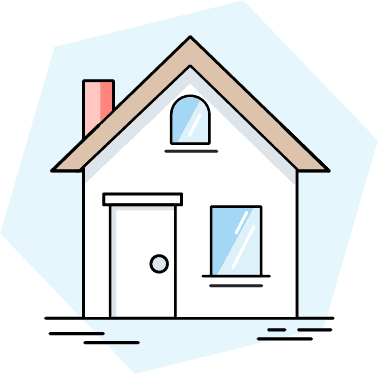 Knowing your RCE will prevent you from setting your dwelling coverage limits too high or too low when applying for home insurance. Dwelling coverage reimburses you for physical damage to your home and any attached structures occurring from an official list of natural phenomena known as covered perils.
Say you have your dwelling coverage set at $150,000, but your home's RCE has a value of $250,000. If a covered peril like a fire or falling tree destroyed your home, you would get paid a maximum reimbursement of $150,000 to rebuild it, leaving you to cover the remaining $100,000 out-of-pocket. You can avoid this by learning your RCE before an accident and setting your dwelling coverage appropriately.
How is a Reconstruction Cost Estimate Calculated?
Homeowners insurance agents look at a long list of features and data points when calculating your reconstruction cost estimate. These calculations add up the price of all the necessary building materials per square foot, multiply that total by the total square footage of your house, then factor in the cost of labor and any required building permits.
You can individually get your replacement cost estimate by figuring out these numbers and typing them into a free online home insurance calculator. You can also hire a private appraiser to provide a professional second opinion on the figure provided by your insurance company.
Factors That Influence Replacement Cost Estimates
Several details that your insurance company factors into your replacement cost estimate include:
Square footage
Construction cost, materials, permits, and labor
Number of rooms
Architectural style
Interior and exterior walls
Roof condition and materials
Number of stories
Year built
Type of foundation
Heating and cooling equipment and systems
Home fixtures, improvements, and renovations
Interior finishes, doors, and carpentry
Electrical systems and wiring
Each of these factors can significantly affect your RCE. For example, suppose you live in an older home that has difficult or expensive to-replicate features–such as custom molding or plaster work–or outdated plumbing and electrical systems. If this were the case, your rebuilding cost could be much higher than a newer home. Or, if you live in a remote location, your home will probably carry a higher RCE simply due to the inaccessibility of building materials and the necessary cost of transporting them.
See It In Action
You can roughly estimate your property's replacement cost by multiplying your home's total square footage by the average cost of building a new house in your area. For example, suppose you had a 1,500-square-foot home in Los Angeles, where constructing a new house costs about $450 per square foot on average. By multiplying $450 by 1,500, you would get an RCE of $675,000.
For a more precise estimate, homeowners must contact multiple local contractors to secure quotes on the building price of a new house in their neighborhood, complete with roofing, flooring, basic amenities, and anything else you would need to start from scratch. Though this method takes longer, it could help you avoid overpaying for dwelling coverage.
Outside Factors That May Impact RCE and Your Home Insurance Premium
Unfortunately, a home's RCE is not static. Many outside factors beyond a homeowner's control can influence their RCE and insurance premiums. Some of these factors include the following:
Inflation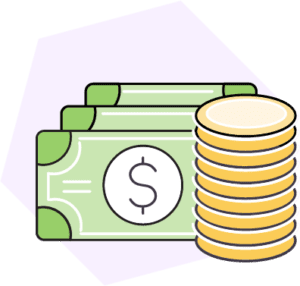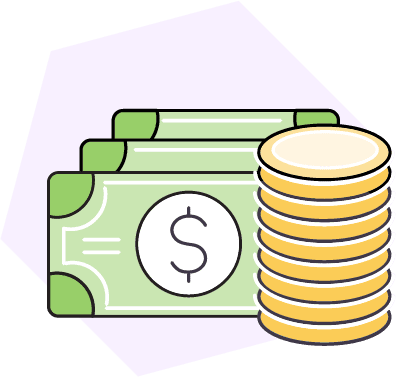 Due in part to factory labor shortages in the aftermath of Covid-19 and a rise in environmental disasters disrupting long-haul transport, it has become harder for contractors to secure the lumber and other building materials needed to construct homes at affordable prices. Many of these contractors have even begun improvising with more expensive alternative materials to finish their projects on time. When combined with rising labor costs and a general shortage of willing construction workers, supply issues have led to notable rises in inflation nationwide.
Home prices in 2022 saw a 20% increase from just one year prior. Inflation leads to higher RCE because the materials and labor required to rebuild a totaled home would cost that much more to amass. In turn, higher RCE necessitates higher dwelling limits, ultimately resulting in higher homeowners insurance premiums. In essence, the more an insurance company has to pay to rebuild a covered home, the more that homeowner will have to pay monthly to maintain benefits.
Consider an Inflation Guard Rider
Given the current high inflation environment, some homeowners may want to add supplemental inflation guard riders onto their policies. These riders automatically adjust your coverage to factor in inflation, providing increased protection for your home's replacement cost following a covered peril.
Though these additions often prove relatively inexpensive considering their pivotal role in protecting your home, only some insurance companies will offer one. Call your insurer and ask if they supply inflation guard riders before you expect prices to increase again.
Climate Change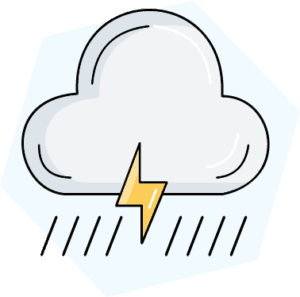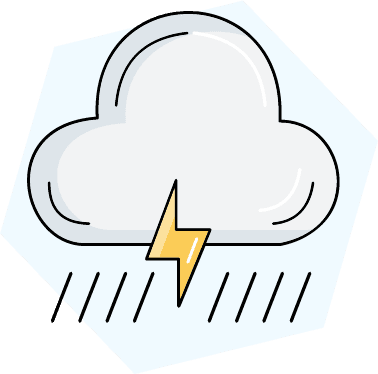 While the increased likelihood of property damage and cut-off supply lines resulting from climate disasters does not necessarily impact RCE directly, it can affect your homeowners insurance rates.
For example, suppose you lived in an area prone to flooding. In the climate change era, not only would insurers see a home insurance claim as a near certainty, but local infrastructure compromised by the flood could make it much harder to deliver affordable reconstruction supplies to your area. In light of the changing global landscape, many insurers have begun raising premiums in specific geographic areas.
Some big insurers have even ceased providing homeowners insurance in climate change hot spots. As recently as May 2023, State Farm announced they would no longer accept homeowners or business insurance applications in California due to the growing catastrophe exposure caused by seasonal wildfires.
FAIR Plans For Those Denied Coverage
Fair Access to Insurance Requirement, or FAIR, plans are state-mandated insurance policies designed to cover individuals too high-risk for conventional homeowners coverage due to their home's age, location, or building materials. Because FAIR plans typically cost higher than traditional homeowners policies for no more than basic foundational benefits, most people only turn to them as a last resort.
The government created FAIR in response to a growing problem of insurance unavailability, mostly in geographic areas commonly affected by natural disasters like fires and storms. In 2022, beach and windstorm FAIR plans in certain coastal states insured more risks than plans purchased in the traditional marketplace. Though states oversee these policies independently, groups of private insurers financially back each plan and share profits, losses, and expenses, ultimately avoiding a situation where a single company must be solely responsible for insuring a high-risk home.
When To Get a Reconstruction Cost Estimate
The best times to get a replacement cost estimate would be right before taking out a new homeowners insurance policy or immediately after making significant renovations to your home. You'll want to update your policy annually to adjust for outside factors like inflation and regularly inform your insurance agent of any home upgrades that might alter your RCE.
Due to the rising cost of building materials, inflation, and the increased likelihood of extreme weather nationwide, you must keep your dwelling coverage up-to-date to ensure the highest possible payout following a disaster. You can easily accomplish this by utilizing your replacement cost estimate.
Do You Need Extended Or Guaranteed Replacement Cost Coverage?
While adding extended or guaranteed RCE insurance to your homeowners plan will raise your premiums, you receive further protection if rebuilding costs exceed your dwelling policy's limits. While you don't necessarily need policy supplements, you should consider adding them to your plan if you live in a disaster-prone area or anywhere with limited building supplies or heavy construction regulations.
Extended replacement coverage pays to have your home rebuilt to its original condition, even if the rebuilding cost exceeds your dwelling limits. The maximum extended coverage you can get typically falls between 25 to 50 percent of your regular dwelling coverage limit. So if you initially set your dwelling limit at $400,000, you'd receive an additional $100,000 with a 25% extended replacement policy.
Guaranteed replacement cost coverage operates similarly, though without any reimbursement limit. No matter how much it costs to rebuild your home, this policy add-on guarantees a 100% payout without any personal out-of-pocket cost.
Difference Between Replacement Cost and Actual Cash Value
When estimating reconstruction costs on your home, you should always consider replacement cost value over actual cash value. Under an actual cash value policy, your insurance agent factors in your home's depreciation when deciding your final payout. Cash value policies could negatively affect your final settlement, as your home and all your belongings inside will get valued lower and lower the longer you've owned them.
Replacement cost basis reimburses you for all the rebuilding costs of your home, with no mind to depreciation. Say your town suffered a severe fire and your house burned down; replacement cost coverage would let you fully rebuild your home and replace all your lost belongings at current market value. Replacement cost value coverage solicits a higher monthly premium but assures you of maximum reimbursement in the event of a total loss.
Avoid Underinsuring Your Home
With housing prices and mortgage rates higher than ever, many new homeowners do not have the funds to insure their properties adequately. While saving on insurance costs is rational and often unavoidable, anybody who can afford to can and should match their dwelling limit to their home's RCE. While more expensive upfront, comprehensive coverage can save homeowners from losing tens to hundreds of thousands of dollars in the wake of a covered peril.
For example, nearly two-thirds of American homeowners underinsure their properties, most by an average of 22% below value. Using these statistics, a home with an RCE of $400,000 with only 78% of that dwelling coverage would receive $312,000 back from their insurance company following a total loss. In this situation, not only would a homeowner find themselves displaced, but they would have immediately lost $88,000 on their investment.
Further, most companies have a coinsurance penalty that will apply to losses where a home is not insured by at least 80% of value. This means that insureds may not even be able to collect $312,000 (or less) in this scenario.
What This Means For You
Setting an appropriate homeowners dwelling coverage limit is essential in protecting your family and bank account in the event of a total loss. Using your property's RCE will help you determine the actual cost of a ground-up rebuild in the contemporary marketplace, factoring in inflation, the rising cost of building materials, and environmental threats. RCE can change with the times and as you renovate your home, so contact your insurer periodically and update your policy as needed to ensure you do not overpay for coverage or risk going underinsured.