Adjustable life insurance combines elements of term and whole life insurance policies which allows for a flexible premium and allows you to tailor coverage to your personal needs. Read on to see whether adjustable-rate life insurance is right for your family.
Table of Contents
What Is Adjustable Life Insurance?
Adjustable life insurance, also referred to as universal life insurance, is a type of permanent insurance that offers coverage for the duration of a policyholder's life so long as they pay premiums toward their plan.
Unlike other types of life insurance which require the policyholder to agree to set terms, adjustable life insurance allows policyholders the flexibility of modifying their premiums, cash value component, and death benefits of their plan to fit the different phases of life they may be in.
The Adjustable Nature of Insurance Needs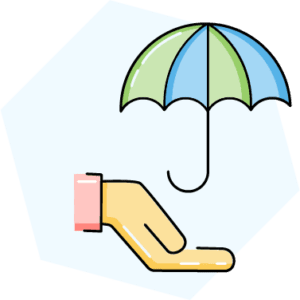 As we have all experienced, life can take some unexpected turns. By purchasing adjustable life insurance, you can rearrange your policy to match changing financial or personal needs.
According to a recent study, customer life insurance satisfaction wanes the longer the tenure with their insurer, continuing a decades-long trend. Policyholders who choose non-adjustable coverage must have confidence in their future to avoid locking themselves into commitments with diminishing relevance. Adjustable premium life insurance would give these same individuals some leeway in the face of uncertainty.
How Does Adjustable Rate Insurance Work?
Flexible premium life insurance allows eligible policyholders to modify their monthly premium payments, death benefit, and cash value accounts based on fluctuating life circumstances.
Who Is Eligible For Adjustable Rate Insurance?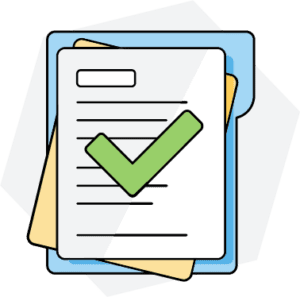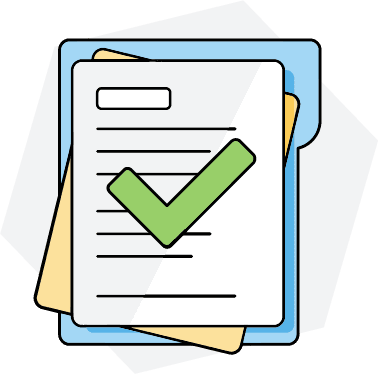 While anyone eligible for whole life insurance should also qualify for an adjustable-rate policy, they should consider their options carefully. Though flexible rate plans offer many advantages, these policies typically charge much higher premiums for the service. Customers hoping to secure the full benefits of these plans often find that premium costs exceed their budget.
Generally, gaining eligibility for life insurance involves undergoing a medical underwriting process that includes a health questionnaire and physical examination. Insurers can deny coverage or charge exorbitant rates depending on your medical history, lifestyle, and preexisting conditions.
What Kind Of Coverage Does Adjustable Rate Insurance Provide?
An adjustable life policy would fall under the umbrella of universal life insurance. Once you qualify and enroll in universal coverage, your death benefit will remain intact without requiring you to reapply or undergo additional medical underwriting. As long as you continue paying your premium of choice, you guarantee permanent protection for your family.
Cash Value and Adjustable Rate Insurance
One key feature that sets adjustable rate coverage apart is its cash value component. Cash value accounts provide guaranteed minimum interest that can increase relative to the company's performance in the stock market. Policyholders can borrow against these gains, use them to pay their premiums, directly withdraw funds, or invest them back into stocks.
Flexible Premiums in Adjustable Life Insurance
Adjustable life insurance allows policyholders to choose the amount of their premium payments and pay whenever they can. Policyholders with the means to pay more than the minimum amount each month can increase their cash value more quickly. Alternatively, people experiencing hardship can skip premium payments without losing their coverage.
Adjustable life insurance may appeal to policyholders with fluctuating incomes. However, it's important to note that while this type of insurance enables policyholders to pay what they can whenever possible, it lacks the required premium payment schedule that helps keep some policyholders on track.
Policyholders must exercise self-discipline and make payments toward their policy's cash value to grow its benefits.
Flexible Death Benefits in Adjustable Life Insurance
Adjustable life insurance policies also offer flexible death benefits. Policyholders can adjust the amount paid to a beneficiary as their circumstances change. With few restrictions, most adjustable life insurance plans allow policyholders to decrease or increase their death benefits as needed.
Policyholders may need to decrease their death benefits to pay a lower monthly premium. If the policyholder can resume higher monthly premium payments, they can request a reinstatement of their original death benefits through their life insurance company. Since a policy's cash value dictates its death benefit, policyholders can make larger premium payments to increase their plan's cash value and payout amount.
What Makes Adjustable Life Insurance Different From Other Kinds of Life Insurance?
The primary distinguishing factor of adjustable life insurance is its lifetime coverage and flexibility. By contrast, term life insurance offers low premiums but only pays a death benefit if the policyholder dies during a set term. Whole and variable life insurance plans offer lifetime or permanent coverage but less flexibility with premiums and death benefits.
Adjustable Life vs. Whole Life Insurance
A whole life insurance policy offers lifetime coverage and a cash value component, just like an adjustable plan, but without the added flexibility.
Whole life insurance requires set premium amounts, schedules, and a fixed interest rate for the cash value component. Additionally, whole life insurance does not allow policyholders to borrow from cash value to supplement premium payments. Whole life policyholders cannot adjust their death benefit, as can be done with adjustable life insurance.
While whole life insurance offers relatively comprehensive coverage, the plan cannot be altered to suit the policyholder's changing needs over time.
Adjustable Life vs. Variable Life Insurance
Like adjustable life insurance, variable insurance is a type of permanent life insurance. However, cash value is invested differently than in an adjustable plan. Providers of variable insurance plans offer policyholders a variety of ways to invest their policy's cash value, such as through stocks, mutual funds, or other financial commodities.
Because of the limited investment opportunities for the cash value of variable life insurance plans, a return on investment is not guaranteed. Unlike adjustable life insurance, variable life insurance does not allow adjustments to the plan's death benefit or premium payments.
Advantages and Disadvantages of Adjustable Life Insurance
Policyholders face a variety of advantages and drawbacks regarding adjustable life insurance. Among the most notable disadvantages, an adjustable life insurance policy costs more than term life insurance. In short, policyholders must be willing to pay top dollar for the benefits offered exclusively through an adjustable plan.
Adjustable life insurance policyholders must also commit to timely premium payments to increase their policy's cash value over time. Suppose they cannot make premium payments late in life and their policy lacks the cash value to supplement these payments and make up the remaining premium balance. In that case, it will lapse, and the policyholder will ultimately lose their benefits.
For individuals with greater financial means, flexibility is paramount in an adjustable life policy. An adjustable life policy is ideal for individuals anticipating changes to their family, professional, or healthcare needs. For example, policyholders can choose to change the premium amounts or death benefits based on a new baby or the loss of a job.
Adjustable life insurance policyholders also enjoy increased cash value growth options. Specifically, a flexible premium adjustable life insurance policy offers a minimum guaranteed annual interest rate to grow the cash value component, which can be borrowed against for loans, cashed out if the plan is canceled, or used for premium payments.
How Much Does Adjustable Life Insurance Cost?
Factors including the age and medical history of the policyholder affect the cost of an adjustable life insurance policy. Carriers consider an individual's gender and preferred plan to estimate their monthly premium and payout amounts. While features of the plan, such as the premium amount and death benefit, can be changed, these adjustments may require additional underwriting and medical review.
Few specific estimates exist for adjustable life insurance plans since they are custom-built for each policyholder. However, whole life insurance estimates may come close. The annual cost of a whole life insurance plan with a $500,000 death benefit for a healthy 35-year-old man is roughly ten times that of a term life insurance plan.
Who Should Consider Adjustable Life Insurance?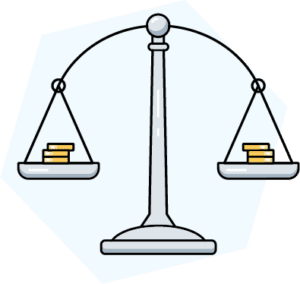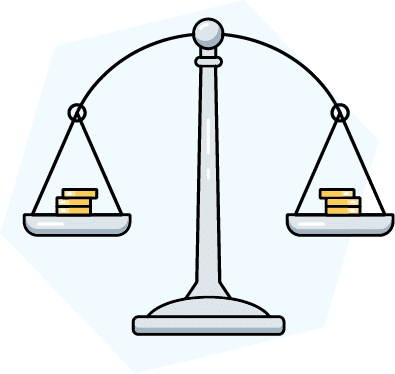 Adjustable life insurance suits individuals who anticipate major life changes throughout their coverage. Many people purchase an adjustable life policy in their 30s or 40s with the intent to overpay on premiums in the earlier years of their policy and build its cash value to supplement their premiums in their retirement years.
Adjustable life insurance also offers options for policyholders who may choose to expand their family or switch careers under this plan. Ideal candidates for adjustable life insurance also include individuals with a high net worth, joint policyholders such as spouses creating an inheritance for their child, and parents of children with special needs who may have fluctuating medical expenses.
What This Means For You
Flexible premium adjustable life insurance makes sense for individuals who want the security of permanent coverage and additional flexibility to rearrange their policies as necessary. If you have a growing family or have recently lost income, universal life insurance allows you to update your death penalty and premiums accordingly.
Furthermore, adjustable rate policies feature a cash value element with interest gains applicable toward your premium or other financial needs. If these added benefits outweigh the higher premium costs, talk to a trusted insurance agent to find a plan that reflects your current situation. Remember that you must pass a medical examination before gaining coverage eligibility.
Plan for your family's future. Get a life insurance quote today.
Plan for your family's future. Get a life insurance quote today.