Medicare plays an essential role in our healthcare system, helping to ensure that millions of older adults receive the medical care they need. However, the challenge of keeping the system financially sustainable has taken center stage in the political arena many times since the program's inception in 1965.
Recent developments hint at a potentially worrisome direction for physicians and their patients. The shifting dynamics of Medicare's financial framework make it critical for Americans to understand the potential implications of these proposed changes. While the details are somewhat complex, the following guide provides an overview of recent developments. 
Table of Contents
The Background: Rising Costs and Payment Cuts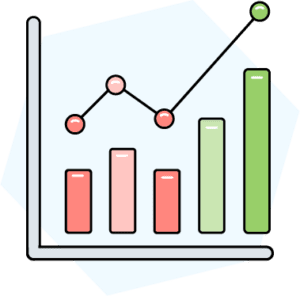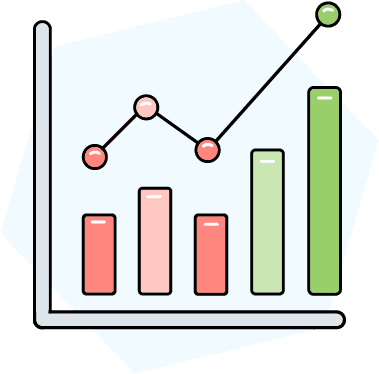 The overall cost to physicians for providing medical care has risen substantially over the years, recently hitting a high mark. The Medicare Economic Index (MEI), which is used by the government to measure the inflation of medical practice costs, is estimated to increase by 3.8% in 2023 and another 4.5% in 2024.
Despite this trend, physicians who accept Medicare continue to face funding cuts. In 2022, it was announced that physicians would face a 4.5% cut in Medicare fees in the coming year. The final reduction was lower than expected; the federal funding package signed by President Biden in December 2022 included a 2% year-over-year reduction instead.
However, the American Medical Association (AMA) reports that between 2001 and 2022, the cost of running a medical practice increased by 39% while inflation adjusted Medicare payments decreased by 20% during that same period. 
A Continuing Debate
Medicare funding has been a hot political topic for the past two decades. It seems that every year or two, Congress deliberates over and often postpones or reverses plans to decrease Medicare payments to doctors. In 2015, Congress ended a proposal to cut funding by a hefty 21%.
At a time when the cost of practicing medicine is hitting new highs, and the medical industry is still dealing with the aftermath of the COVID-19 pandemic and high inflation rates, Medicare physicians are facing another proposed 3.36% cut in 2024. This additional financial pressure may have significant impacts on the U.S. healthcare industry.
Potential Consequences of Payment Cuts
The potential lack of stability in the Medicare program has raised ongoing concerns. When payments do not keep pace with escalating costs, it forces doctors to do more with less, sometimes at the expense of patient care. Without reform, experts anticipate that this may impact Medicare recipients' ability to access quality medical care. 
Fewer Providers, Reduced Access for Beneficiaries
Smaller, rural, and independent practices are particularly vulnerable to Medicare's financial fluctuations since they often operate on thin margins and are less equipped to absorb additional financial shocks. This could make them more susceptible to closures, cutbacks in services, or mergers with larger healthcare institutions.
In a letter sent to congressional leaders, the AMA noted, "Burnout, stress, workload, and the cumulative impact of COVID-19 are leading one in five physicians to consider leaving their current practice within two years."
The concern is that continued pay cuts will likely accelerate this trend, eventually making it difficult for Medicare recipients to find physicians willing to accept Medicare assignment. In addition, younger physicians just entering the field may be dissuaded from pursuing specialties or practices that predominantly serve Medicare beneficiaries.
Disproportionate Impact On Underserved Communities
There's also a concern that lower-income and historically marginalized groups could find themselves disproportionately impacted. Reduced access to care, fewer treatment options and an overall degradation in quality can all become unfortunate realities for Medicare recipients in these communities.
In addition, hospitals, particularly those in underserved areas, may find it challenging to maintain certain specialties or services if a significant proportion of their patients are on Medicare and the reimbursements do not cover the costs. This combination of factors creates a significant issue that underscores the need for a comprehensive solution to Medicare's financial challenges.
Proposed Solutions and Advocacy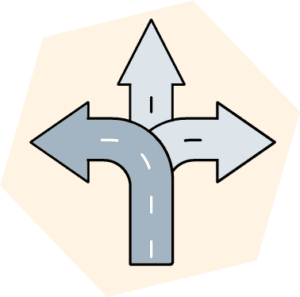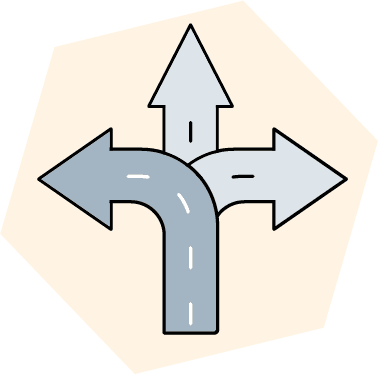 Currently, momentum is building toward reform. The Medicare Payment Advisory Commission, an influential entity in healthcare policymaking, recently recommended an alternative to current payment structures, suggesting aligning physician payment updates with the Medicare Economic Index (MEI). In the spring of 2023, the "Strengthening Medicare for Patients and Providers Act" (bipartisan bill H.R. 2474) introduced this proposed alignment to Congress. If passed, this bill could make strides toward reforming Medicare's physician payment system.
The Centers for Medicare and Medicaid Services (CMS) is also proposing a change to the program's Merit-based Incentive Payment System (MIPS), a mechanism that adjusts payments to healthcare providers based on performance. Through this system, physicians can face financial penalties for delivering subpar performance metrics.
If passed, the proposal would increase the threshold to avoid a penalty from 75 points to 82 points. While this raises the bar for "adequate performance," the AMA and other experts have raised concerns that this elevated threshold could add extra stress to an already strained healthcare system.
Physicians who do not meet the heightened performance benchmarks may face financial penalties of up to a 9% decrease in payments. These penalties could be especially detrimental for smaller practices, especially in rural areas. If a significant number of practices face penalties, this could lead to fewer physicians accepting Medicare patients, further limiting physician access for older adults.
Navigating the Future of Medicare
Ultimately, difficult decisions may be necessary as officials continue to seek ways to increase revenues and/or decrease Medicare spending ahead of the depletion of the Medicare Hospital Insurance Trust Fund, which is currently projected to be depleted by 2028.
While it's clear that reform and oversight may be needed to ensure Medicare's long term stability, the potential implications of these proposed changes deserve careful consideration. As these proposals make their way through the political channels, healthcare professionals and the public need to stay informed and engaged, keeping up with the latest news and advocacy opportunities.
You're just a few steps away from seeing your Medicare plan options.
You're just a few steps away from seeing your Medicare plan options.