Original Medicare covers a majority of patients' needs as they age. This coverage can extend to transportation to the nearest hospital or care facility in a sudden medical emergency. Fortunately, Medicare covers ground and air transport to facilities where patients can receive care covered under their chosen Medicare plan.
Table of Contents
Does Medicare Cover Rides to the Doctor?
Original Medicare generally does not cover transport for routine care to and from doctor's offices. However, they can cover rides to doctor's appointments if the patient does not have a valid driver's license or cannot drive themselves. To qualify under these circumstances, the patient must have a diagnosed or treated health condition and a written order from their doctor that other modes of transportation could endanger their health.
Part A
Generally, patients living in a long-term care facility must have Medicare Part A for their ambulance rides to be covered by Original Medicare. Original Medicare Part B pays for the ambulance rides.
Part B
Medicare Part B covers ambulance transportation to the nearest hospital or skilled nursing facility. In some cases, this part will cover air transport if the patient needs medical attention faster than ground transportation can provide. As with other services through Medicare Part B, the patient will have to cover 20% while Medicare covers the other 80%.
Part C (Medicare Advantage)
By law, Medicare Advantage Plans must cover what Original Medicare covers, though through a third-party insurance provider rather than the government. Therefore, Medicare Advantage does cover transportation for care in the same way as Original Medicare. Medicare Advantage plans can partner with local rideshare programs to offer Medicare recipients cost-effective transportation to a broader selection of medical care, including pharmacies, clinics, and other medical facilities in an emergency.
Likewise, few Medicare Advantage plans cover rides to and from doctor's appointments or hospitals. The plans that cover rides will typically partner with rideshare programs like Uber or Lyft for non-emergency transport to and from health care appointments. Lyft plans to partner with select Medicare Advantage plans to make scheduling easier for Medicare recipients. Lyft also plans to offer rides to fitness centers and social gatherings as part of their Medicare Advantage overall health initiative.
Medigap (Medicare Supplement)
Medigap is a supplemental program for Original Medicare. Medigap covers the financial gaps where Medicare recipients would have to pay for services out of pocket. These programs cover things like copayments, coinsurance payments, and deductibles. Depending on what plan you choose, they indirectly cover rideshare to and from medical facilities by covering the 20% out-of-pocket expense associated with Medicare Part B.
Medigap might also cover any coinsurance payments or deductibles associated with the ride. Patients with Medigap plans should fully understand their plans and the coverage. Some Medigap plans cover the entire coinsurance amount, while others only cover a portion of the additional expenses.
Medicaid
Medicaid provides free medical services for those whose income is under a specific threshold determined by individual states, even those under 65, and partially funded by the Federal Government.
Though Medicaid is run jointly by each state and the federal government, each state makes the majority of the decisions about who qualifies and what coverage is available for itself. The same is true of whether Medicaid patients qualify for rides to and from care appointments. If your state provides Medicaid-funded rides to and from the appointments, they could authorize a ride from the bus, a car, the subway, a taxi, a van, or a carpool.
Medicaid Eligibility Criteria
Medicaid might authorize rides from patients who don't have a driver's license or working vehicle. They also might qualify if their physical disability, mental disability, or health condition makes it dangerous for them to drive or wait for a ride. Medicaid might also send a car if they have no other reasonable way of getting to and from their doctor's appointment on their own.
Does Medicare Cover Emergency Transportation?
Medicare Part B pays to transport patients to the nearest Medicare facility via ambulance to receive care in an emergency. Original Medicare may pay for emergency air transportation if the patient needs care faster than ground transport can provide. As with other services provided through Medicare Part B, the patient is responsible for 20% of the payment for transportation services.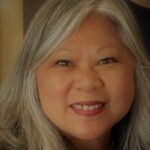 What does Medicare Classify as an Emergency?
Medicare considers a patient's care an emergency if the person falls into a sudden medical catastrophe, loses blood, is in shock, or is unconscious. Additionally, Medicare will pay for an ambulance if the patient may decline in health or lose their life without quick medical intervention. Further, Medicare will send an ambulance if the patient receives a Medicare-covered treatment and follows Medicare guidelines.
In general, if any other mode of transportation will put the patient's life at risk, Medicare pays for their transport to an emergency facility.
Does Medicare Cover Non-emergency Ambulance Transportation?
Medicare can cover transportation to receive non-emergency care if the primary care physician writes an order stating the medical necessity. Patients are also limited to how many rides they can request within a certain period. Any requests that exceed the parameters set by the state will result in the patient paying 100% of the ride services out of pocket. Medicare can also reject the payment for the ride to the non-emergency service even if it's within the parameters set by the state, which means the patient would have to pay for the ride out of pocket.
How do I get Transportation Covered by Medicare?
If a patient needs non-emergency transportation, they'll need an order from their doctor specifying that the patient transporting themselves would harm their health. Medicare Part B should pay for emergency transportation to facilities that accept Medicare for patients to receive care.
If a patient is charged the total amount for a ride they feel should be covered, they should check their Medicare Summary Notice for the time they took the ride. The summary notice should state why Medicare denied the ambulance ride. The patient will have to resubmit the request if the company added the wrong reason for the transport or misfiled the paperwork. If the paperwork is correct, the patient can appeal the ruling through the Medicare website.
Additional Transportation Options
If you're concerned Medicare may not cover medical transport, other resources are available depending on location. State-run programs like Medicaid, Programs of All-inclusive Care for the Elderly, and other local programs keep seniors connected to their doctors appointments and social gatherings. These programs allow seniors to live happy and healthy lives by providing the mobility they need.
Programs of All-Inclusive Care for the Elderly (PACE)
PACE (or Living Independence for the Elderly, or LIFE in Pennsylvania) is a nationwide program that helps seniors manage the different care branches in a single hub. The program assists with medical care, personal care, social interaction, rehabilitation, medications, and transportation.
A patient who signs up for PACE receives all their Medicare or Medicaid care needs in one place. PACE then bills Medicare or Medicaid for the patient's covered services. The service is free for those eligible for both Medicare and Medicaid. Those who only qualify for Medicare must make monthly payments.
PACE Eligibility Criteria
To qualify for PACE, individuals must be at least 55 years old and live in an area the program serves. The patient must also qualify for in-home nursing care by a state program like Medicaid or Medicare. PACE recipients must also be able to live safely in the community of their choice.
Local Programs
Area Agency on Aging (AAA) is a private or public nonprofit agency formulated by the state to address the older generation's concerns and needs. Local agencies control a group of counties, a single county, or a city. The Area Agency on Aging aims to keep seniors in their homes by providing meal delivery services, homemaker or other housekeeping services, and other options that enable independent living for seniors.
The find a program in your area, The Eldercare Locator is a nationwide database of resources for the senior population to support their desire to live independently. Seniors can search for help and support by zip code or by city. Services include financial and legal support, home modification and repair, transportation services, and more.
Rideshare Programs
Go Go Grandparent is a service that helps seniors manage their rides for other platforms like Uber and Lyft. Go Go Grandparent offers an extra layer of peace of mind by hiring "professional grandchildren" to take senior citizen calls and arrange their ride schedules. These companions also make ride appointments for seniors that are more comfortable talking to a person than using apps or smartphones to arrange rides.
Additionally, Uber launched their Uber Health program in 2018 to link patients needing transportation with their doctor's appointments. They also tailor the program to seniors by providing ride scheduling and confirmation via landline and a call center of support staff. Since its launch, the program has been growing and included in some Medicare Advantage programs.
You're just a few steps away from seeing your Medicare plan options.
You're just a few steps away from seeing your Medicare plan options.