Although the lack of premiums can help reduce the total cost of an Medicare Advantage plan, it is worth noting that this does not make these plans "free." It is commonplace for health insurance plans, including Medicare Advantage, to include premiums you pay every month. However, in some cases, it is possible to purchase a Medicare Advantage (MA) plan that has zero-dollar premiums. But you may still need to pay for other aspects of your insurance, including your Medicare Part B premium, copayments, coinsurance, and deductibles.
Table of Contents
How Can Medicare Advantage Plans Have No Premiums?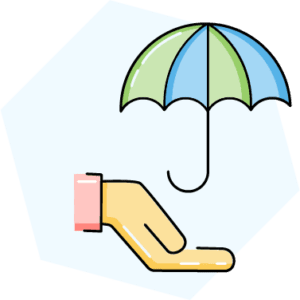 Medicare Advantage (MA) plans are sold and managed by private insurance companies, so they can create plans with no monthly premiums that may be a good fit for some enrollees.
These plans are alternatives to Original Medicare. They meet Medicare standards, but are managed by private companies. While Original Medicare includes Part A (hospital insurance) and Part B (medical insurance), it does not include Part D drug coverage. MA plans, meanwhile, are typically bundled to include Part A, Part B, and Part D. They may also include other benefits, such as dental or vision care, that are not covered under Original Medicare.
Private insurance companies may choose to cover the premiums for Medicare Parts A and B entirely, making it a truly $0 premium plan. However, it should be noted that Part A is already free to many people on Original Medicare if you or your spouse paid Medicare taxes for long enough while working, or if you are eligible for Medicare before you reach age 65.
But even if you have free Part A, everyone must pay a premium for Part B, which is $164.90 in 2023 ($174.70 in 2024), and may be higher depending on your income. Zero-premium MA plans may pay for all or part of this Part B cost for you, but in return, the pool of providers they offer may be smaller than those offered by Original Medicare, and they may come with higher out-of-pocket costs. For example, zero premium plans may have higher copays and deductibles, meaning patients pay more per service and also pay more before their MA plan kicks in to help cover costs.  
Other Potential Costs for Zero Premium Medicare Advantage Plans
There are other ways private insurers recoup their losses on no-premium plans. As a result, it is worth considering the big picture before choosing between Original Medicare and Medicare Advantage plans. Zero-premium Medicare Advantage plans may include the following costs:
Part B Premium: Regardless of whether you have Original Medicare or an MA plan, you pay the Part B premium. In 2023, the premium is $164.90 per month ($174.70 in 2024). Also, if you choose to delay Part B enrollment, you pay a premium penalty for as long as you have Part B coverage. Zero-premium plans may cover all, a portion, or none of your Part B premium.
Deductibles: Your deductibles for Part A and Part B may be higher in a zero premium MA plan. The deductible is the amount you pay out of pocket before your insurance begins covering costs.
Coinsurance: Coinsurance is the percentage of health costs that your insurance provider covers, while you pay the remaining balance. For example, your MA plan might cover 80% of the cost of a visit to the doctor, while you are responsible for the remaining 20%. Zero-premium plans may have a coinsurance rate where you are responsible for a higher portion of the cost.
Out-of-network fees: MA plans may have smaller provider networks than Original Medicare, meaning you have fewer choices when it comes to seeing in-network doctors. If you do have to see a doctor out of network, you pay a set out-of-network fee for each visit.
Out-of-pocket maximum: This is the maximum amount you can pay each year before your insurance covers any remaining costs. For MA plans, the out-of-pocket maximum is $8,300 in 2023 ($8,850 in 2024), but insurance providers can set lower amounts. For a zero-premium plan, expect the out-of-pocket maximum to be close to the federal limit. 
Can Medicare Advantage Save You Money?
Under certain circumstances, choosing Medicare Advantage could save you money. In other cases, you may be better served by opting for an Original Medicare plan. MA plans may save you money if:
The plan helps pay for your Part B premium: Some MA plans may pay for some or all of your Part B premium. For example, if you pay the Part B minimum amount of $170.10 each month but your Medicare Advantage Plan pays 50% of this cost, you would pay $85.05 each month. This would be $174.70 per month in 2024, which would be $87.35 for the same cost-sharing setup.
The provider network meets your needs: If an MA plan's provider network includes doctors and specialists in your area, you may be able to save money since you would rarely need to seek out-of-network for care.
You infrequently use health services: If you have rarely used healthcare services in the last few years, you may save money with a zero-premium MA plan because you would have fewer copayments and coinsurance costs.
You leverage additional MA benefits: If you regularly use bundled MA benefits such as dental, drug, or vision care, these plans may be more cost effective for you than Original Medicare.
Medicare Advantage vs. Original Medicare At a Glance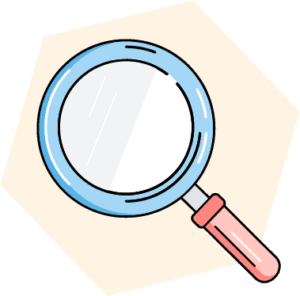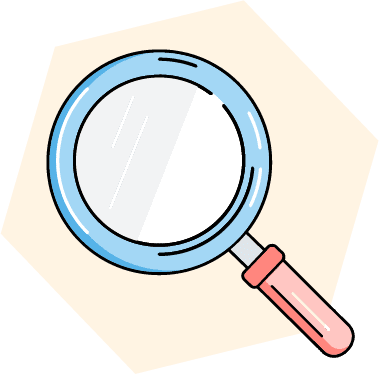 When it comes to choosing between Medicare Advantage and Original Medicare, there are several factors worth considering.
First is your budget. If you have a history of low-to-moderate health spending, the no-premium benefit of some MA plans may be worth it for your finances. Your health forecast also plays a role. For example, if you have no serious medical conditions and rarely see a doctor apart from routine visits, you may be able to make the most of an MA plan.
It is also worth considering the extra coverages often bundled with MA plans, such as vision, dental, and prescription drugs. While it is possible to get some of these coverages through a Part D or stand-alone dental and vision plan, it may be more cost effective to enroll in a Medicare Advantage plan.
| Costs | Medicare Advantage | Original Medicare |
| --- | --- | --- |
| Part A: Hospital Coverage | Yes | Yes |
| Part B: Medical Coverage | Dependent on market | Yes |
| Part D: Drug Coverage | Adjustable | No |
| Out-of-network Coverage | Depends on plan type | Yes |
| Premiums | One premium | Multiple premiums |
| Deductibles | Depends on plan | Yes |
| Copays | Yes | No |
| Out-of-pocket Costs | Depends on plan | Yes |
Why Enroll in Medicare Advantage?
Bundled coverages: Many MA plans bundle Part D drug coverage along with dental, vision, and other benefits into a single insurance offering. This can be more affordable than purchasing all of these coverage types piecemeal under an Original Medicare plan.
Potential cost savings: The lack of monthly Part A premiums may help you save on healthcare costs if your trips to the doctor are straightforward and infrequent. MA plans may also help cover some or all of your Part B premium.
Potential Downsides of Medicare Advantage
Smaller provider networks: To help offset the costs of paying for Part A and Part B premiums, MA plans may have smaller provider networks. That means you may have fewer choices in healthcare providers. If you do go out of network because you are traveling or seeking specialist care that is not within your immediate network, healthcare could become costly.
Higher out-of-network costs: If you do go out of network, you may pay more for these visits than you would under Original Medicare, both in terms of copayments and coinsurance. Some MA plans may not offer out-of-network coverage at all.
Basic Medicare Advantage Plan Types
How to Enroll in a Zero Premium Medicare Advantage Plan
To enroll in a zero-premium MA plan, you must be eligible for Original Medicare. From there, research to find a private insurer that offers a zero-premium plan that matches your healthcare needs and provides coverage in your area. If you apply for coverage when you are first eligible for Medicare or during the Annual Enrollment Period that runs from October 15 to December 7, providers cannot turn you away due to age, poor health, or pre-existing conditions.
You're just a few steps away from seeing your Medicare plan options.
You're just a few steps away from seeing your Medicare plan options.