Original Medicare is a federally funded health insurance program that covers adults over 65 and some younger people with disabilities. Original Medicare Part A pays for eligible hospital expenses, and Part B reimburses approved doctors' services and durable medical equipment (DME).
Part B imposes virtually uniform cost-sharing requirements for all members, including a $164.90 monthly premium, a $226 annual deductible, and 20% coinsurance for covered services.
Contrarily, Medicare Advantage Plans can set their prices independently. Therefore, some of these policies will reduce or eliminate certain out-of-pocket costs. Because members can only change coverage during designated enrollment periods, Medicare-eligible individuals should research and determine their preferences before their annual window expires.
Table of Contents
The Basics of Medicare Advantage
Medicare Advantage must legally cover all the same services as Original Medicare. However, because private companies fund and govern these policies, they can set independent rules, restrictions, and cost-sharing rates. Likewise, these insurers can include additional coverages not conventionally provided by Original Medicare. Some of the benefits include:
Medicare-eligible individuals can enroll in a Medicare Advantage Plan during the following times:
Unlike Original Medicare, which is generally accepted by doctors and hospitals nationwide, Medicare Advantage members must choose policies with more restrictive coverage networks and often require prior authorization for services.
Cost Savings in Medicare Advantage Plans
Unlike Original Medicare, which essentially sets uniform coverage rates, Medicare Advantage beneficiaries can save money by finding plans with prescription benefits, lower premiums, and lower out-of-pocket maximums.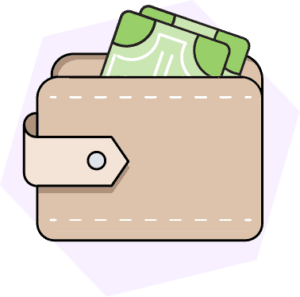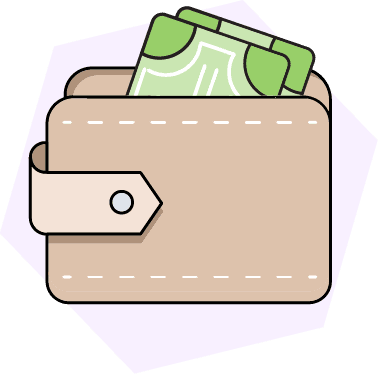 Premiums
In 2023, 73% of Medicare Advantage enrollees held plans that included prescription coverage and paid no supplemental charges other than the conventional Part B monthly premium. Since Original Medicare members must pay an additional fee for Part D drug coverage, people who switch to Medicare Advantage can often secure more comprehensive benefits for lower monthly rates.
Out-of-Pocket Maximum
Most health insurance companies limit their annually covered services before requiring policyholders to pay 100% of costs. Notably, Original Medicare does not impose any such restrictions.
Though Medicare Advantage Plans include these out-of-pocket maximums, choosing a policy with a lower threshold usually results in lower premium and deductible rates. If you have no existing medical conditions and do not require consistent care, a low-limit policy could help strategically save you money.
Prescriptions
Even if you owe premiums for a Medicare Advantage Prescription Drug (MA-PD) plan, they often cost significantly less than the standalone Part D coverage available through Original Medicare. In 2023, the average monthly premium for the prescription drug portion of an MA-PD policy fell to $10. In contrast, standalone Part D coverage costs an average of $40 per month.
Additional Benefits in Medicare Advantage Plans
Medicare Advantage Plans can provide expanded coverage and additional benefits not conventionally available through Original Medicare. Whereas Original Medicare members must pay entirely out of pocket for uncovered services or purchase supplemental private policies, Medicare Advantage often rolls bonus benefits into their plans at minimal cost.
Most Medicare Advantage Plans typically include dental, vision, and hearing benefits and occasionally even pay for wellness programs, transportation, and meals.
Dental, Vision, and Hearing Benefits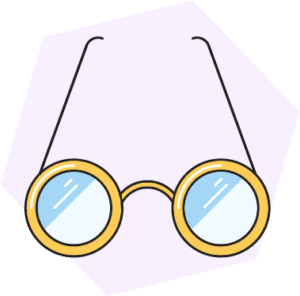 Virtually all Medicare Advantage enrollees can access eye exams and glasses, hearing tests and aids, and routine or preventative dental care. Since Original Medicare only covers these services during emergencies, securing supplemental coverage through Medicare Advantage can save beneficiaries hundreds of dollars each year.
Many private health insurance plans do not even include dental, hearing, or vision coverage, requiring policyholders to purchase expensive standalone policies. Without insurance, the average cost of glasses falls around $200. Routine dental cleanings generally cost around $120. Medicare Advantage members rarely have to worry about these fees and often receive covered services free of charge after meeting their premium and deductible.
Wellness Programs
Medicare Advantage can also provide access to wellness programs promoting healthy lifestyles, preventive maintenance, and disease management. In fact, 99% of Medicare Advantage enrollees have fitness benefits that pay for gym memberships, encouraging eligible seniors to participate in regular physical activity. Similarly, some plans include monthly stipends for healthy groceries or over-the-counter supplies like vitamins, bandages, and more.
Though less common, some policies even cover air conditioners for people with asthma, in-home wheelchair ramps and handrails, and alternative therapies like acupuncture or chiropractic services. All these benefits can significantly save Medicare Advantage members money, as Original Medicare and most other private health insurance companies rarely extend coverage to such a degree.
Transportation and Meals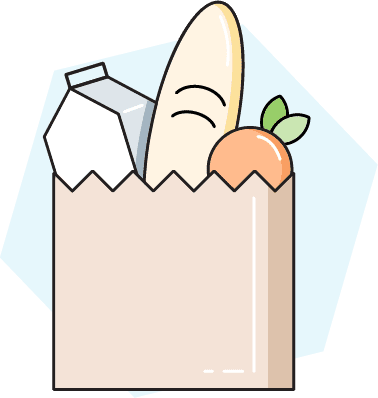 While both Original Medicare and Medicare Advantage will pay for emergency transportation, 44% of Medicare Advantage policies also extend coverage to include non-emergency conveyance to and from doctors' offices, pharmacies, clinics, and other healthcare facilities. Some private companies even have contracts with popular ride-sharing services like Lyft and Uber.
Additionally, 78% of Medicare Advantage Plans offer meal benefits. Depending on your policy, these can include nutritional education, cooking classes, or meal delivery programs. Notably, non-SNP (Special Needs Plan) meal delivery benefits only last temporarily after a person gets discharged from the hospital. Regardless, all these coverages often come as a complimentary bonus, significantly alleviating expenses typically paid out of pocket.
Factors to Consider When Choosing Medicare Advantage Over Original Medicare
While choosing Medicare Advantage over Original Medicare can cut costs and provide access to additional benefits, consider the following factors before finalizing your decision:
Prior authorization: Medicare Advantage Plans may require patients to secure prior authorization for covered services, occasionally resulting in denied coverage. Before switching policies, check to see if you'll need prior authorization for a service you know you'll need.
Provider network: Medicare Advantage can limit provider networks, restricting access to compliant doctors and hospitals. Depending on your plan, out-of-network services can cost significantly more than in-network care.
Out-of-pocket maximum: On average, Medicare Advantage plans set an annual limit of $4,835 for in-network services. Patients who exceed this threshold must pay 100% for any further procedures. However, if you do not require consistent care, a low-limit Medicare Advantage policy could help save you money on premiums and deductibles.
Make the Most Out of Your Healthcare
While becoming eligible for Medicare should ultimately increase your access to quality care, critical enrollment decisions can affect your spending over time. Original Medicare has a national network of compliant doctors and levies uniform cost-sharing rates. Contrarily, Medicare Advantage can set variable premiums, deductibles, and copayments.
However, many of these policies offer complimentary benefits like dental coverage, meal delivery, prescription drugs, and gym memberships for little to no additional charge.
Before finalizing your decision, weigh out your healthcare needs and financial priorities. Compare plans online or call 1-800-MEDICARE to find a Medicare Advantage policy that best suits your needs.
You're just a few steps away from seeing your Medicare plan options.
You're just a few steps away from seeing your Medicare plan options.