How to Change Medicare Advantage Plans
If your current Medicare Advantage Plan is no longer meeting your needs, switching to a new plan is easier than you might think. Simply choose a new plan and then contact the company to enroll. You'll be automatically disenrolled from your old plan.
While changing Medicare Advantage Plans is a simple process, it's not something beneficiaries can do at any time. Two enrollment periods take place each year when people with Medicare Advantage have the opportunity to switch plans.
There are a few steps to follow to ensure the enrollment process goes smoothly. Here's how to switch plans at a glance:
Wait for Medicare's next enrollment period.
Compare the plans available in your area, and make your selection.
Enroll in your preferred plan by contacting the company that sells it.
Wait for confirmation of enrollment, then start using your new plan.
Table of Contents
Why Consider Changing Medicare Advantage Plans? Adjust To Meet Your Needs
Medicare Advantage members can compare and switch plans each year, but many do not take advantage of this opportunity. During the open enrollment period for 2020, only about a third (32%) of beneficiaries reviewed new plan options.
It's important to compare plans each year to ensure your current plan still meets your needs. Plans make changes yearly, and these updates sometimes result in higher costs or interruptions in health care. Even if the plan remains the same, changes in your health could mean the coverage is no longer a good fit.
People who have not compared plans recently may be pleasantly surprised by the number of options. Nearly half (48.1%) of Medicare enrollees are now in Medicare Advantage, and thanks to this popularity, the average beneficiary can choose from more than twice as many plans as were available just five years ago. Further, as the amount of available Medicare Advantage plans has increased, so has the number of added benefits that Original Medicare does not offer. In turn, the addition of complimentary coverage for services such as vision, dental, and prescription drugs has added to these plan's popularity.
1. Mark Your Next Applicable Enrollment Period for Switching Medicare Advantage Plans
People in Medicare Advantage Plans have two opportunities each year to switch plans: the Annual Enrollment Period and the Medicare Advantage Open Enrollment Period. Some people are eligible to enroll outside of these periods because they experience certain life events.
To find your next applicable enrollment period, check the table below. Mark the period on your calendar.
| Enrollment Period | When Is It? | What Can You Do? |
| --- | --- | --- |
| Annual Enrollment Period | October 15 through December 7 each year | Add a Medicare Advantage plan if you only have Original Medicare, Switch Medicare Advantage plans, and switch from Medicare Advantage to Original Medicare. |
| Medicare Advantage Open Enrollment Period | January 1 through March 31 each year | Switch or drop your Medicare Advantage plan, if you are already enrolled. |
| Special Enrollment Period | Varies, based on your circumstances | Switch or join a Medicare Advantage plan and drop Medicare Advantage for Original Medicare, with or without Part D or Original Medicare. |
| Unwinding Special Enrollment Period | Varies, based on when Medicaid eligibility ends | Enroll in Medicare Part A and Part B, Enroll in Part C after enrolling in Part A and Part B. |
Annual Enrollment Period
The Annual Enrollment Period (AEP), sometimes known as Fall Open Enrollment, is a yearly opportunity for anyone with Medicare to make coverage changes. It runs from Oct. 15 to Dec. 7 each year. Changes made during this time take effect on Jan. 1.
During the AEP, people with Medicare Advantage are allowed to switch to another Medicare Advantage Plan, with or without drug coverage. They can also switch back to Original Medicare if they prefer the government-run program.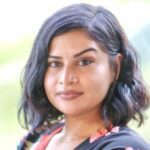 Medicare Advantage Open Enrollment Period
The Medicare Advantage Open Enrollment Period (MAOEP) is a separate enrollment window that's only available to people who already have Medicare Advantage. It runs from Jan. 1 to Mar. 31 each year. Any changes made during this time take effect on the first day of the month after the plan gets the request.
During this period, beneficiaries with second thoughts about the Medicare Advantage Plan they chose during the AEP can switch to a different one. It's also possible to switch back to Original Medicare.
Special Enrollment Period
Typically, the AEP and the MAOEP are the only times during the year when Medicare Advantage enrollees can make coverage changes. However, plan members get a Special Enrollment Period (SEP) to switch plans when certain life events occur.
The timing of this period varies. Depending on the SEP type, it may start as early as one month before the life event or end as late as three months after it.
Examples of Qualifying Life Events
There are many life events that trigger a SEP for switching Medicare Advantage Plans. Some examples include:
Moving to a new address outside your current plan's service area.
Moving into, living in, or moving out of a nursing home.
Losing eligibility for Medicaid.
Medicare terminating your Medicare Advantage Plan's contract.
Losing your special needs status when you're in a Special Needs Plan.
Getting a notice of an enrollment error from Medicare.
Unwinding Special Enrollment Period
The Unwinding Special Enrollment Period may apply to those enrolled in Medicaid. During the COVID-19 public health emergency, state Medicaid agencies paused eligibility reviews and terminations. As of Apr. 1, 2023, these agencies began unwinding these pandemic-era rules and resuming their normal operations.
During the unwinding process, some Medicare Advantage members may be disenrolled from Medicaid. This triggers a SEP to switch Medicare Advantage Plans. This three month long period starts the day they become ineligible for Medicaid, or the day they're notified, whichever comes later.
2. Compare Other Medicare Advantage Plans In Your Area

Search for Medicare Advantage Plans for sale in your area, and compare these options to your current plan. Some key factors to keep in mind when comparing plans include eligibility, costs, network, and benefits.
Eligibility
Each Medicare Advantage Plan has a service area. Confirm that the new plan is available in the county where you live.
If you want to switch to a Medicare Advantage Special Needs Plan, review the plan's eligibility criteria carefully. These plans limit enrollment to people with specific health needs.
Costs
Think about how much you want to spend on healthcare services, then look at the out-of-pocket costs for each plan. Some key costs to pay attention to are:
Premiums: Monthly fees in exchange for coverage.
Deductibles: The amount you pay before the plan kicks in.
Copays/coinsurance: Your share of the cost of covered services.
Out-of-pocket maximums: Annual caps on out-of-pocket spending.
Health Network
A plan's health network is the list of facilities and providers that have contracts with the plan. The network determines which providers members can see and how much they pay for their care. Some common types of networks are:
Health Maintenance Organization (HMO): HMOs require plan members to get care from in-network providers unless it's an emergency.
Preferred Provider Organization (PPO): People who join PPOs have the flexibility to see out-of-network providers but typically pay less when they stay in the plan's network.
HMO Point-of-Service (HMO-POS): These HMOs allow plan members to get some services outside the plan's network but at a higher cost.
Benefits
All Medicare Advantage Plans are required to cover the same Part A and Part B benefits as Original Medicare. However, many Medicare Advantage Plans cover more services, so be sure to compare each plan's supplemental benefits. Some common extras include: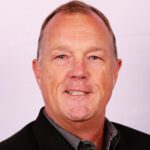 3. Enroll In Your New Medicare Advantage Plan
Once you've chosen a Medicare Advantage Plan, there are several different ways to enroll. Depending on your preference, you can contact Medicare, the insurance company that sells the plan, or a trusted agent.
If you want to enroll through Medicare, use the Plan Finder tool at Medicare.gov or call 1-800-MEDICARE (1-800-633-4227). If you use TTY, the number is 1-877-486-2048.
It's also possible to enroll directly through the insurance company. Enrollment processes vary from company to company, but consumers can typically apply online, by phone, or by mail.
For consumers who prefer not to enroll on their own, working with a trusted agent or broker is another option. These professionals guide consumers through the enrollment process.
However you choose to enroll, be ready to provide your Medicare Number and the dates your Part A and Part B coverage started. This information is shown on the front of your red, white, and blue Medicare card.
4. Receive Confirmation of Your Coverage
After your enrollment is approved, you should receive a confirmation letter from your new plan. Insurance companies also send new plan members a welcome package. This package includes your member ID card, as well as documents that explain what the plan covers. Keep these documents in a safe place.
The date a new Medicare Advantage Plan takes effect varies depending on the enrollment period. For consumers who switch plans during the AEP, the new plan takes effect on Jan. 1 of the next year. For consumers who switch plans during the MAOEP, the new plan takes effect on the first of the month after the plan gets the request.
How to Disenroll in Your Current Medicare Plan or Cancel Your Coverage
Some people choose to cancel their Medicare Advantage coverage for one reason or another. Maybe you want to switch back to Original Medicare, or maybe you're returning to work and have the chance to get employer-sponsored health coverage. Whatever the reason, disenrolling from Medicare Advantage is straightforward.
Beneficiaries can disenroll from their Medicare Advantage Plan during either of Medicare's two enrollment periods each year. SEPs may also apply. For example, consumers who have a chance to get job-based health coverage can drop their Medicare Advantage Plan whenever their employer allows them to join the plan.
During an applicable enrollment period, contact your insurance company to submit your disenrollment request. Some companies accept these requests online, while others require plan members to submit a disenrollment form by mail or fax.
Changing From Medicare Advantage Back to Original Medicare
Canceling a Medicare Advantage Plan to return to Original Medicare is simple. However, like other Medicare coverage changes, it generally needs to be done during one of the two yearly enrollment periods.
Consumers who want to return to Original Medicare must ask to be disenrolled from Medicare Advantage. They can contact their insurance company to make this request or call Medicare.
After disenrolling from their Medicare Advantage Plan, beneficiaries have the option to buy a Medicare Part D plan. These standalone plans complement Original Medicare by adding prescription drug coverage.
Some people who switch to Original Medicare want to buy a Medicare Supplement Insurance plan. These plans help cover out-of-pocket costs like deductibles and copayments. Insurance companies typically use medical underwriting to decide whether to accept applications, so these plans are not available to everyone who returns to Original Medicare. After switching to Original Medicare from Medicare Advantage you have 63 days to purchase a Medigap supplemental plan.
What Happens If You Do Not Like Your New Medicare Advantage Plan?
After enrolling in a new Medicare Advantage Plan, some consumers do not like their plan as much as they thought they would. This happens for many reasons, from unexpected costs to concerns with the network. Fortunately, it's possible to switch plans.
Any Medicare Advantage member who does not like their plan can switch during either of the two yearly enrollment periods: the AEP and the MAOEP.
People who've had Medicare Advantage Plan for less than a year may not need to wait for an enrollment period to make changes. Medicare offers a 12-month Medicare Advantage trial period in two situations: you joined Medicare Advantage when you were first eligible for Medicare, or you dropped a Medigap policy to join Medicare Advantage.
What Happens If You Missed the Medicare Advantage Enrollment Period?
People wanting to change Medicare Advantage Plans may have options outside the two yearly enrollment periods. Those who've recently experienced certain life events, such as losing eligibility for Medicaid, can take advantage of a SEP.
For beneficiaries who are not eligible for an SEP, the next opportunity to switch plans is the upcoming enrollment period. Mark this on your calendar to ensure you're ready to make changes.
What This Means For You
Changing Medicare Advantage Plans is a simple process, so if you are unhappy with your current plan, consider looking into alternatives. Medicare provides two enrollment periods each year when these changes can be made.
Wait for the next enrollment period, then look for Medicare Advantage Plans available in your area. Compare each option and pay attention to their costs, coverages, and networks. Then, enroll in your preferred plan and wait for confirmation.
Talk to a trusted agent if you have questions about changing Medicare Advantage Plans or need help comparing plans.
You're just a few steps away from seeing your Medicare plan options.
You're just a few steps away from seeing your Medicare plan options.