Nearly 16 million people signed up for healthcare coverage on the ACA Marketplaces during the 2022 Annual Enrollment Period, also referred to as the Open Enrollment Period. This period, from October 15 to December 7 each year, allows you to join, drop, or switch to another Medicare Advantage plan. You can also switch to Medicare Advantage from Original Medicare, join a Medicare drug plan if you have Original Medicare, or switch from one drug plan to another.
While the Annual Enrollment Period offers an opportunity to make plan changes that best fit your needs, there are several common mistakes that plan holders make during this period. Here's a look at the top eight Annual Enrollment Period mistakes and how to avoid them.
Table of Contents
Mistake #1: Not Reviewing Your Current Plan
If you do not review your current plan, you may miss the opportunity to make changes that could impact your out-of-pocket costs and potential benefits.
For example, your current plan might adjust its copayment structure such that you pay more for each doctor's visit. It's also possible that benefits offered by your current plan, such as dental or vision services coverage, are not as substantive as other Marketplace plans. By reviewing what your plan offers and how it stacks up, you can make sure what you are getting matches what you need.
Mistake #2: Assuming Your Plan Will Not Change
It's also a mistake to assume that your plan will not change. Before the Annual Enrollment Period, your provider sends you an information packet outlining what services are covered and how much you pay. It also contains information about plan changes, such as deductible increases or covered services reductions. Equipped with this information, you can compare and contrast available plans.
Mistake #3: Overlooking Prescription Drug Coverage
Prescription drug coverage plans use what's known as a formulary, which is a list of the drugs covered by your plan. These formularies can change each year, meaning that a drug covered during the previous year's coverage may now cost you more out-of-pocket or no longer be covered.
If you have recently started a new medication, it's worth checking to see if your current plan covers this prescription and if any other plans offer better coverage for the same drug.
Mistake #4: Not Comparing Plans
The Annual Enrollment Period provides an opportunity to compare plans. While you may be satisfied with your current costs and coverages, other plans on the Marketplace may better align with your needs or offer lower costs for the same services. Key components to compare include premium costs, deductible options, out-of-network coverage, and prescription drug formularies. 
Mistake #5: Forgetting to Check Provider Networks
Provider networks also play a role in finding coverage that works for you. Depending on your plan, your provider network could be small or large. It could include or omit partial coverage for out-of-network services.
As a result, it's worth examining your current provider network and comparing it to the networks of other plans. This is especially important if you have recently moved, plan on moving, or regularly travel for work.
Mistake #6: Not Considering Upcoming and Changing Health Needs
Evolving health needs can change the efficacy of your coverage. For example, suppose you're dealing with a chronic condition that slowly worsens over time. In that case, you may need a plan that offers additional specialist coverage or a more in-depth formulary for your prescription drug needs.
So, consider the potential for changes to your health needs. This could be as simple as getting older — age increases the likelihood of issues such as hearing and vision loss and dental issues. Considering these needs, you can assess a plan's value based on current and future needs.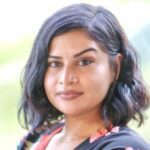 Mistake #7: Waiting Until the Last Minute
Any changes made to your plan or coverage during the Annual Enrollment Period start on January 1 of the following year. This means if you enroll in a new Medicare Advantage plan on October 16, you are still covered under your current plan until December 31. On January 1, your new plan becomes active.
However, if your current or prospective provider does not receive your request for a change before December 7, you must wait until the following year's Annual Enrollment Period to make changes. You could also find yourself between providers if your current insurer receives your request to cancel but you wait until the last minute to contact your new provider. So, compare plans when enrollment begins and make decisions sooner rather than later.
Mistake #8: Failing to Enroll in a Plan
If you fail to enroll in any plan, the result could be a gap in coverage along with potential penalties.
Here's an example. If you choose not to enroll in Original Medicare or a Medicare Advantage plan during your Initial Enrollment Period and do not sign up for a plan during the Annual Enrollment Period, you may not have coverage for health events and may pay a penalty.
Consider Part B coverage. If you do not qualify for a Special Enrollment Period and fail to sign up for Part B, you may pay an extra 10% for each year you could have signed up for Part B but did not — and this penalty is permanent.
Putting it All Together
The Medicare Annual Enrollment Period offers the opportunity to compare and contrast coverage and make coverage changes. As a result, it's worth recognizing and avoiding common Annual Enrolment mistakes to ensure your healthcare coverage best meets your needs.
In practice, this means evaluating your existing coverage, including costs, benefits, and network sizes, to determine if it meets your current and future needs. It also means looking at other Marketplace options to see how they stack up. And if you decide to make a change, it's worth doing so sooner rather than later to ensure you don't miss the Annual Enrollment window.
You're just a few steps away from seeing your Medicare plan options.
You're just a few steps away from seeing your Medicare plan options.