What Is the Medicare Donut Hole?
The Medicare "donut hole" is a coverage gap that occurs when members purchase more medication than allowed during their initial phase of Part D benefits. Though the financial implications of the donut hole have shrunk since 2020, all people with Medicare Part D will trigger this interim coverage period whenever their total spending exceeds $4,660 on policy-approved pharmaceuticals.
Once inside the donut hole, you will owe a maximum of 25% on further medication expenses. For example, if your prescription costs $200 during the coverage gap, you would owe an additional $50 after meeting your deductible. You can only get out of the donut hole by spending $7,400 on Medicare-approved prescription drugs, thus activating catastrophic coverage.
Table of Contents
What Is Medicare Part D?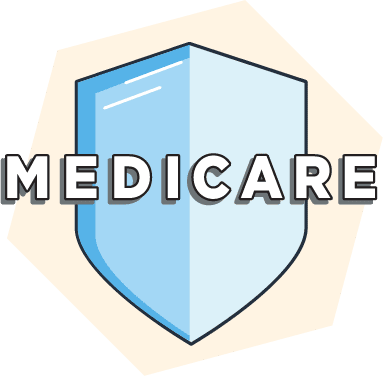 Part D provides Medicare beneficiaries with privately funded, optional pharmaceutical coverage. In exchange for a monthly premium, these plans help cover the costs of any prescription medications listed on their official drug formulary. Members must pay an annual deductible (a maximum of $505 in 2023) before Part D benefits become accessible. Likewise, policyholders owe a copay with each covered prescription, the rates of which vary from plan to plan.
All payments made during your initial coverage period and any out-of-pocket contributions and federal assistance received during the donut hole phase count toward your "out-of-pocket maximum." Upon meeting this threshold, you trigger catastrophic coverage and generally only have to pay 5% of covered drug expenses for the remainder of the year.
How Does the Donut Hole Work?
The Medicare donut hole occurs after you spend a specified amount on covered brand-name prescription drugs and ends after you meet your out-of-pocket maximum.
Eligibility
People who meet all the following criteria will find themselves in the Medicare donut hole:
Have Original Medicare or Medicare Advantage.
Have supplementary Part D prescription drug coverage.
Have fulfilled their annual deductible and entered their initial coverage period.
Purchased over $4,660 of eligible prescription drugs during their initial coverage period.
Have yet to activate catastrophic coverage by exceeding their $7,400 out-of-pocket maximum.
Do not receive assistance through Medicare Extra Help.
Notably, your monthly premiums, plan's share of costs, non-covered prescriptions, drugs from out-of-network pharmacies, and 75% generic drug discount will not count toward your out-of-pocket maximum during the Medicare donut hole phase.
Does Medicare Cover the Part D Donut Hole?
While your coverage changes during the donut hole, Medicare Part D still provides some prescription drug benefits for both generic and brand-name drugs.
Covering Generic Drugs in the Donut Hole
Once you've reached the donut hole, Medicare pays 75% of the price of your generic drugs while you are in the coverage gap. You pay the remaining 25% of the cost. The amount you pay is credited towards the OOP threshold, which helps to get you out of the coverage gap.
Covering Brand-name Drugs in the Donut Hole
You're responsible for paying no more than 25% of the brand-name drug costs. However, your drug's manufacturer contributes to the out-of-pocket (OOP) threshold, allowing you to meet it faster and exit the donut hole. This happens "behind the scenes," and breaks down to this:
25% of drug cost: Paid by you
70% of drug cost: Paid by drug manufacturer
5% of drug cost: Paid by Part D
In addition, there is often a dispensing fee added to the cost of the drug. Your plan pays 75% of this fee while you pay the remaining 25%.
What your plan pays — the 5% towards the drugs and 75% of the dispensing fee — does not apply to your out-of-pocket costs. However, the 25% you and the drug manufacturer pay counts towards your OOP costs, helping you get out of the coverage gap.
When Does the Donut Hole End?
The donut hole, or coverage gap, begins when you spend enough on prescription drugs to reach the Part D coverage maximum. It ends when you reach your Part D out-of-pocket maximum. Once the donut hole ends, catastrophic coverage automatically begins. During this period, you pay a smaller amount for your coverage until the end of your plan year. After this, everything resets, and the cycle begins again with a new deductible.
Staying Out of the Donut Hole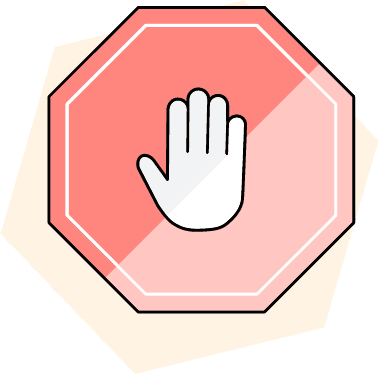 To avoid falling into the Medicare donut hole, it's important to look for ways to keep your prescription drug costs as low as possible. This may include using generic drugs, comparing pharmacies, and asking about drug manufacturers' coupons. You may also be able to price-check drugs online, save money by using a mail-order pharmacy, or look into pharmaceutical assistance programs.
In some cases, you may be able to make lifestyle changes that could help you reduce or even eliminate your need for certain prescription drugs. Comparing your drug plan options each year can also help you optimize your coverage. In addition, if you meet specific low-income requirements, you may be able to apply for one or more of the following assistance programs:
Extra Help
Extra Help is a Medicare program that assists beneficiaries with covering the costs of prescription medications and other aspects of their medical care. It can offset a portion of your Medicare Part D premiums, coinsurance, deductibles, and other costs. While some people are automatically eligible for Extra Help, others may need to apply.
Medicaid
Medicaid is a joint state and federal program that provides health coverage to low-income Americans, eligible pregnant women and children, and others. When an individual has both Medicare and Medicaid coverage, Medicaid may cover the cost of prescriptions while you are in the donut hole.
State Health Insurance Program
Some Medicare recipients can access financial counseling through their State Health Insurance Assistive Program (SHIP). These federally funded, state-specific organizations offer one-on-one advice and guidance to lower-income beneficiaries facing complicated coverage decisions.
SHIPs do not provide direct monetary support, expert counselors, and volunteers. However, they can direct members to Part D plans with lower out-of-pocket prescription rates or help them apply for Medicaid, CHIP, Extra Help, and Medicare Savings Programs.
Putting It All Together
Medicare Part D helps many eligible seniors secure the costly prescription drugs needed to treat or manage chronic conditions. However, individuals who spend beyond their initial limit will trigger a temporary coverage gap known as the Medicare donut hole. While this gap has shrunk in recent years, it still requires all Part D beneficiaries to pay up to 25% of their covered medication costs.
To avoid this reduction of benefits, minimize your spending by opting for generic drugs, taking advantage of mail-order or manufacturer discounts, and making lifestyle changes that lessen your need for pharmaceuticals. If you fall into the donut hole, research your eligibility for financial assistance through programs like Medicaid, Extra Help, the Medicare Savings Program, or SHIP counseling.
You're just a few steps away from seeing your Medicare plan options.
You're just a few steps away from seeing your Medicare plan options.