What is Medicare Advantage?
Navigating Benefits, Plan Types, and Coverage Details
Medicare Advantage plans, also known as Medicare Part C, are an alternative to Original Medicare. These plans are offered by Medicare-approved private insurance companies, and they typically provide additional benefits that are not automatically included under Medicare Parts A and B. They may also offer cost savings with lower out-of-pocket expenses.
Medicare Advantage plans are growing to be a popular option. In 2022, 48% of Medicare-eligible beneficiaries enrolled in Medicare Advantage, translating to 28.4 million people. From 2007 to 2022, Medicare Advantage enrollment more than doubled from 19% to 48%, and enrollment is projected to climb to 61% by 2032.
Read on for an in-depth look at Medicare Advantage plans and whether these plans can help provide the coverage you need.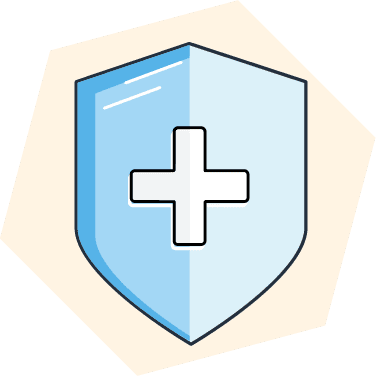 Medicare Advantage At a Glance
Medicare Advantage plans are an alternative to Original Medicare, and these plans offer the same benefits as Original Medicare at minimum:
Part A: This is hospital insurance, or coverage for inpatient procedures and stays such as major surgeries and skilled nursing care.
Part B: This is medical insurance, or coverage for outpatient procedures such as doctor's visits and preventive care.
However, most Medicare Advantage plans also offer additional benefits, such as coverage for dental, vision, and hearing care. Many also provide bundled Medicare Part D, or prescription drug coverage, within the overall Medicare Advantage plan.
Recommended Reading: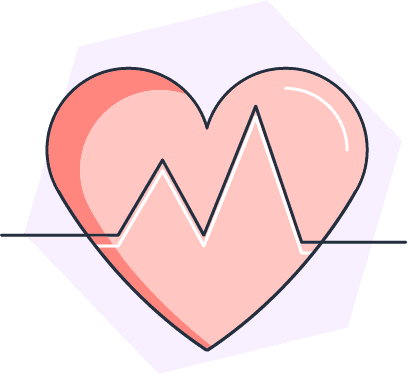 Types of Medicare Advantage Plans
Medicare Advantage plans come in a range of options that can help beneficiaries find coverage to meet their specific requirements. Plan types can differ in network size, flexibility in coordinating care, and more.
Preferred Provider Organization (PPO) Plans
Preferred Provider Organization plans are not bound to a network and can see any healthcare providers they choose. However, costs are typically lower when using in-network providers. PPOs typically do not require a primary care physician or specialist referrals, giving beneficiaries greater independence in managing their healthcare.
Health Maintenance Organization (HMO) Plans
Health Maintenance Organization plans require participants to use a designated network of doctors and hospitals, as well as coordinate all of their care through a designated primary care physician. This means their PCP helps to arrange required healthcare services, such as referrals to specialists. Out-of-network services are typically not covered, except in emergencies.
Private Fee-for-Service (PFFS) Plans
Private Fee-for-Service plans set their own rules about how much beneficiaries pay for services and how much the plan reimburses providers. Compared to HMOs and PPOs, PPFS plans typically offer more flexibility. However, it's important to note some providers may not accept PFFS plans, which could limit the options for care.
Special Needs Plans (SNPs)
Special Needs Plans are tailored to serve specific groups of people with unique healthcare requirements, such as individuals with certain chronic diseases, those residing in institutions like nursing homes, or individuals eligible for both Medicare and state Medicaid programs. These plans can provide a high level of care and are designed to effectively manage the beneficiary's complex health conditions.
Health Maintenance Organization Point-of-Service (HMO-POS) Plans
HMO-POS plans are a variant of HMO plans that offer more flexibility regarding out-of-network care. Unlike traditional HMO plans, HMO-POS plans do allow non-emergency out-of-network care, though they are usually more expensive to the beneficiary.
Medical Savings Account (MSA) Plans
Medical Savings Account plans combine a medical savings account and a high-deductible health insurance plan. Medicare deposits money into the account, which beneficiaries can use to pay for healthcare services during the year. However, due to the higher deductible, enrollees may pay more out-of-pocket for routine services before the plan begins to pay.
Recommended Reading:
| | PPO | HMO | PFFS | SNP | HMO-POS | MSA |
| --- | --- | --- | --- | --- | --- | --- |
| Average premium | High | Low | High | Low | Low | None |
| Average network size | Large | Moderate | Large | Varies by plan | Large | Nationwide |
| Designated primary care physician | Not required | Required | Not Required | Varies by plan | Required | Not required |
| Referrals to seek specialist care | Not required | Required | Not required | Varies by plan | Varies by plan | Not required |
| Out-of-network care coverage | Yes, partially covered | Not covered | Yes | Varies by plan | Yes, for certain services | Yes, if the plan has a network |
| Savings component | No | No | No | No | No | Yes |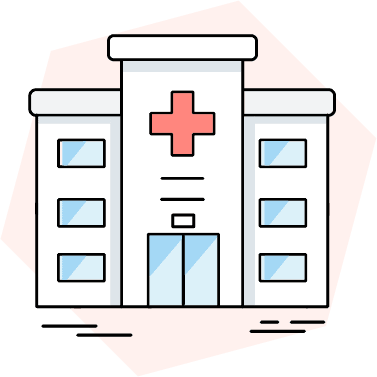 Benefits and Coverage
All Medicare Advantage plans include coverage for Medicare Parts A and B, including:
Hospital services: Includes inpatient care in hospitals and skilled nursing facilities (excluding long-term care).
Medical services: Covers outpatient care, doctor visits, lab tests, surgeries, preventive services, and more.
Emergency and urgent care: Coverage for emergency room visits and urgent care services.
Diagnostic tests and lab services: Coverage for diagnostic tests, such as blood tests, X-rays, and imaging services.
Preventive care: Coverage for preventive services, such as vaccinations, screenings, and wellness visits.
Rehabilitation services: Coverage for physical, occupational, and speech therapy, as well as other rehabilitative services.
Home health care: Coverage for medically necessary home health services, including skilled nursing care, therapy, and home health aide services.
Recommended Reading: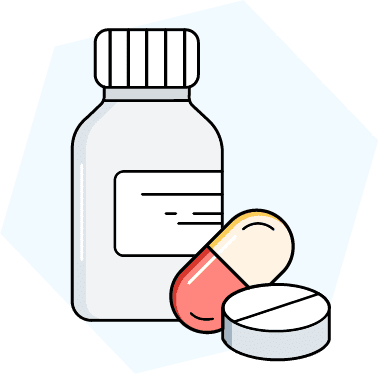 Additional Benefits
Many Medicare Advantage plans offer benefits beyond what Part A and Part B cover. This is typically seen as coverage for additional services and types of care, offers like flex cards, and helping beneficiaries pay for supportive services like rides to the doctor.
Medical Services and Treatment
Medicare Advantage plans often bundle prescription drug coverage, or Medicare Part D. Most also include extended benefits like vision care, dental services, and hearing care. Alternative methods of seeking care could also be covered, such as specialized support through telehealth services.
Wellness and Prevention
Some Medicare Advantage plans may cover things that encourage overall wellness. Examples of this type of benefit includes gym memberships, nutrition services, and counseling or meal deliveries tailored for those with specific dietary needs or health conditions.
Flex Cards and Allowances
Beyond direct medical services, some Medicare Advantage plans offer financial incentives and conveniences. For example, some plans include allowances or discounts on over-the-counter medications and health-related products. Other plans may offer flex cards, which are prepaid debit cards that beneficiaries can use on eligible healthcare expenses, such as medications, supplies, and even groceries.
Supportive Services
Plans may provide supportive services like non-emergency transportation. This ensures patients can reliably attend medical appointments, enhancing their overall healthcare experience. However, there may be eligibility criteria that beneficiaries must meet, or limits on frequency.
Recommended Reading:
Should You Consider Medicare Advantage?
Choosing your healthcare coverage can be a complex task. When determining whether a Medicare Advantage plan may be right for you, it's important to carefully weigh the potential pros and cons and evaluate your financial situation, the amount of financial risk you're willing to experience, and your current healthcare needs. Here's a look at some important advantages and disadvantages to consider.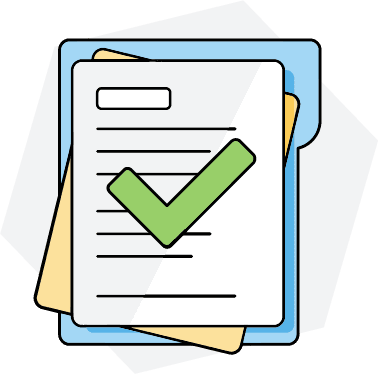 Advantages
Some of the advantages of opting for a Medicare Advantage plan include:
All-in-one coverage: Medicare Advantage Plans combine Medicare Part A and Part B coverage and sometimes include Part D, plus additional benefits, offering comprehensive healthcare coverage.
Cost savings: The required out-of-pocket maximum limits the amount beneficiaries have to spend on covered services each year.
Care coordination: Staying within the provider network and sometimes working with a primary care provider can simplify healthcare navigation.
Convenience: Comprehensive healthcare coverage under one plan can simplify paperwork and management.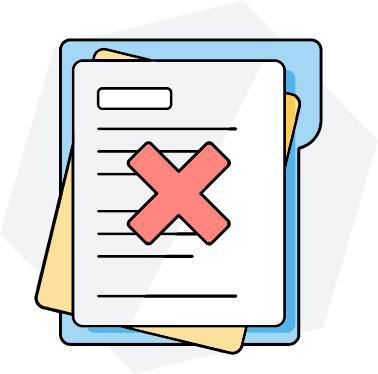 Drawbacks
Despite the benefits of a Medicare Advantage plan, there are also some potential drawbacks:
Provider network limitations: Beneficiaries may be limited to a preapproved network of doctors and hospitals. Therefore, if you live in more than one place, it is unlikely your plan will be able to accommodate you if you reside away from your network.
Prior authorization: Prior authorization may be required for certain services or medications.
Plan variance: The variety of available plans can make comparisons and choices more complex.
Potential costs: Some Medicare Advantage Plans have an additional premium. In addition, if you need extensive care, the total costs might exceed the cost of the same services under Original Medicare.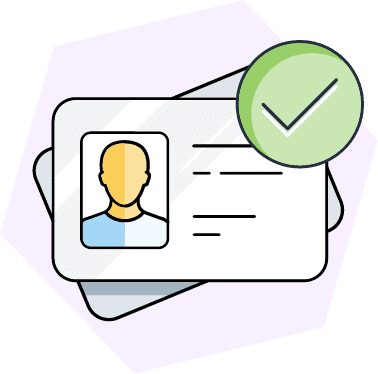 Eligibility and Enrollment
Eligibility Criteria for Medicare Advantage
To be eligible for a Medicare Advantage plan, you must meet the following requirements:
You must be enrolled in both Medicare Part A and Part B
You must live in the service area of the specific plan you are applying for
You cannot have End-Stage Renal Disease (ESRD) except under specific circumstances
You must be a U.S. citizen or have been a permanent legal resident of the U.S. for a minimum of 5 consecutive years
Recommended Reading: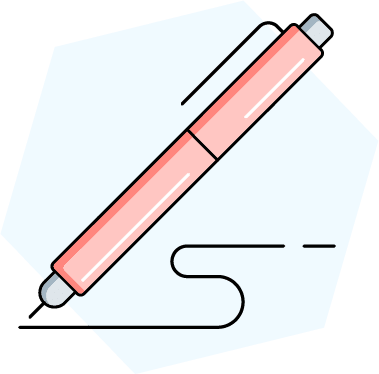 How to Enroll in Medicare Advantage
As you prepare to enroll, the following process can help you make an informed decision and choose a plan that aligns with your healthcare needs and financial resources.
Determine your needed benefits. Begin by identifying your current and anticipated healthcare needs, such as your medications, regular doctor's visits, or the need for specific treatments. For instance, if you want regular dental check-ups, require prescription eyewear, or anticipate needing hearing aids, you may want to choose a plan that offers these coverages.
Consider your budget. Consider the budget you're willing to allocate towards healthcare expenses, noting both the recurring cost of your premiums and potential out-of-pocket costs, including the deductible, copayments, and coinsurance.
Compare your options. Work with a trusted broker, agent, or find your available plans on your own. As you review your plan options, compare potential plans side by side, examining important factors such as costs, the extent of coverage, and provider networks. Do not forget to look into the specifics of each plan to understand any service restrictions, like whether referrals or pre-authorizations are necessary for certain treatments or specialists.
Enroll in your preferred plan. You can enroll in a Medicare Advantage plan online, over the phone, or by filling out a paper enrollment form. You can do this with a broker, agent, or on your own.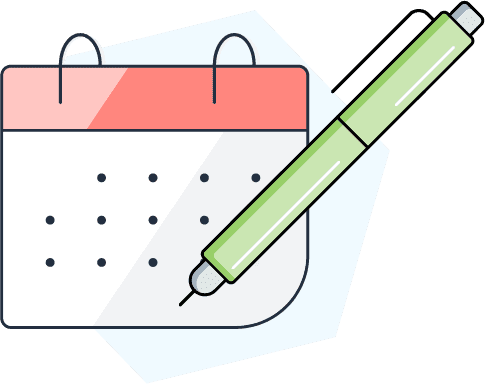 Important Dates to Keep In Mind
Remember that enrollment in Medicare Advantage Plans is limited to certain periods:
Initial Enrollment Period (IEP): When you first become eligible for Medicare, typically three months before your 65th birthday, your birthday month, and three months after.
Annual Election Period (AEP): Also known as Open Enrollment, AEP occurs annually from October 15 to December 7. You can change or enroll in a Medicare Advantage Plan during this period.
Medicare Advantage Open Enrollment Period (OEP): Occurs from January 1 to March 31 each year. If you're already enrolled in a Medicare Advantage Plan, during the OEP, you can switch to a different plan or switch back to Original Medicare.
Special Enrollment Period (SEP): These occur under specific circumstances or events, such as moving outside your plan's service area, losing your current coverage, or your plan changing its contract with Medicare. The exact rules and timing for each SEP can vary, so it's important to reach out to Medicare or your plan provider for details if you think you may be eligible for an SEP.
Recommended Reading: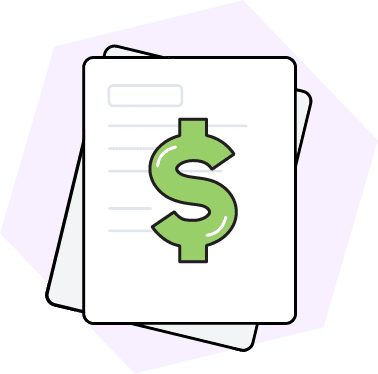 What Are the Costs of Medicare Advantage?
Medicare Advantage Plans offer comprehensive coverage but come with certain costs. The exact amounts can vary depending on the specific plan, the provider, and the beneficiary's healthcare needs. These costs might include premiums, deductibles, copayments, coinsurance, and charges related to out-of-network care.
Premiums: Some plans come with a monthly premium in addition to the required Medicare Part B premium. A plan's premium must be paid monthly regardless of whether you receive medical services.
Deductibles: A deductible is an amount beneficiaries must pay out-of-pocket for healthcare services before their insurance begins to cover costs. The amount varies by plan.
Copays and coinsurance: Copayments, or copays, are fixed dollar amounts beneficiaries pay out-of-pocket for a healthcare service. Coinsurance is a percentage of the covered cost of a service paid by the beneficiary. Both copays and coinsurance apply after meeting the required deductible. The specific copays and coinsurance rates vary by plan.
Network costs: Many Medicare Advantage plans have networks of providers. If beneficiaries choose to receive care outside of their plan's network, they may face higher costs. These out-of-network fees vary by plan and by the specific service received.
Out-of-pocket maximum: After reaching the out-of-pocket maximum, the plan pays the full cost for covered services until the next plan year begins. The out-of-pocket maximum cap for Medicare Advantage plans is $8,300 in 2023. However, some plans may set a lower limit, offering additional financial protection.
Recommended Reading: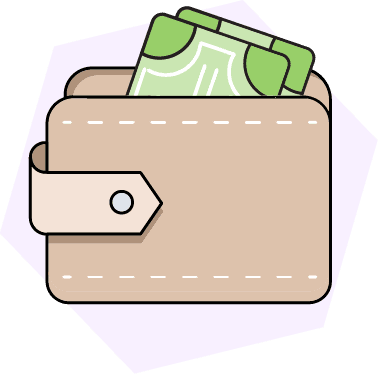 Tips to Manage and Minimize Out-of-Pocket Costs:
Check your eligibility for potential financial assistance or subsidy options. Programs such as Medicare Savings Programs can help pay Part A and Part B out-of-pocket costs, and Medicare Extra Help can help with prescription drug costs. Medicaid can also help eligible beneficiaries lower their Medicare costs.
Understand your plan. Carefully review the plan's Summary of Benefits to understand what's covered and what costs are associated.
Stay in network. Utilize providers within the plan's network to avoid higher out-of-network costs, particularly in HMO and HMO-POS plans.
Evaluate drug costs. If the plan includes prescription drug coverage, understand the formulary and consider generic or preferred brand-name drugs for potential savings.
Compare plans annually. Needs and plans change, so utilize the Annual Enrollment Period to compare and choose the most cost-effective plan.
Recommended Reading:
Putting It All Together
Medicare Advantage plans have gained popularity for good reason. By choosing a Part C plan, you can access the benefits provided by Original Medicare and may also receive added benefits like prescription drug coverage, dental, vision, hearing, and wellness services.
When determining whether a Medicare Advantage plan is right for you, consider factors like costs, provider networks, and available benefits. Also, keep in mind that several types of Medicare Advantage Plans are available, ranging from HMOs with strict network restrictions to PPO or HMO-POS plans, which provide more flexibility in choosing your healthcare providers.
If you are interested in learning more about how Medicare Advantage works or whether it would be a good fit for your needs, explore our articles on the different types of plans that could be available in your area.
Recommended Reading:
You're just a few steps away from seeing your Medicare plan options.