An estimated 5.3 million Medicare beneficiaries have trouble paying for the prescription medications they need. This situation has real world consequences, potentially causing medication dependent individuals to skip medication doses, take a lower dose than their doctor prescribed, or avoid filling prescriptions entirely.
Therefore, improving affordability has become a priority for the Biden-Harris Administration, and the Inflation Reduction Act of 2022 includes several parts to help Americans pay for prescription drugs. The new Medicare Drug Price Negotiation program is a key part. Read on for details about how the program works and what it might mean for you.
Table of Contents
What Is the Medicare Drug Price Negotiation Program?
The Medicare Drug Price Negotiation program gives Medicare the authority to negotiate lower prices with drug companies. Previously, Medicare was not allowed to negotiate lower costs for the more than 51.6 million people who rely on the program for drug coverage.
Through this program, Medicare will work with drug companies to set price caps for certain drugs covered by Part D and, later, Part B. Part D covers the types of drugs beneficiaries take at home. In contrast, Part B covers some drugs that doctors typically administer in a hospital or office.
To help ensure the success of the program, the new law sets steep penalties for companies that refuse to take part in the negotiation process.
What to Expect From Medicare Drug Price Negotiation
The Medicare Drug Price Negotiation program is still in its early stages. Medicare is getting ready for its first set of negotiations with drug companies, and it plans to publish a list of 10 Part D drugs chosen for negotiation by Sept. 1, 2023. New prices for these ten drugs will take effect on Jan. 1, 2026.
In later years, Medicare will negotiate prices for more drugs. The law requires Medicare to negotiate costs for up to 15 Part D drugs for 2027 and up to another 15 Part D and/or Part B drugs for 2028. For 2029 and beyond, Medicare is required to negotiate costs for up to 20 Part D and/or Part B drugs.
Which Drug Prices Will Be Negotiated?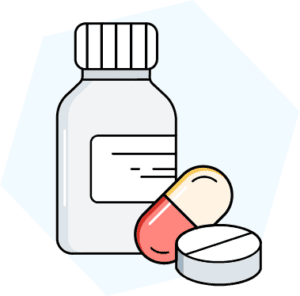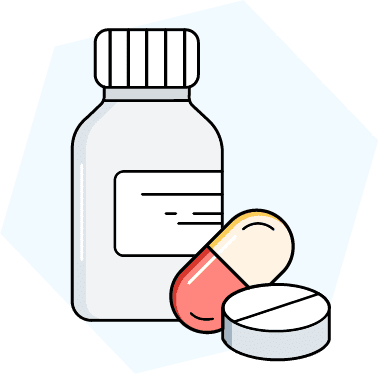 Medicare has not yet named the specific drugs it will focus on. However, it's required to choose ten from a list of 50 drugs that cost Medicare the most money. These high cost drugs must be either brand-name drugs with no generic versions or biological products without biosimilar alternatives.
The program will target drugs on the market for many years. Most drugs are eligible for price negotiation seven years after being approved by the Food and Drug Administration (FDA). In contrast, Biologics are eligible after 11 years.
Which Drugs Are Excluded From Negotiation?
Some of the medications people with Medicare take will not be affected by the Medicare Drug Price Negotiation program. Medicare is not negotiating prices for drugs that have generic or biosimilar versions since beneficiaries already have access to lower-cost alternatives.
Drugs that were recently approved in the U.S. market are also not eligible for price negotiation. For example, a biologic drug that was approved in 2022 would not be eligible until 2033, based on the current law.
Potential Impacts for Medicare Beneficiaries
Since negotiated pricing does not take effect until 2026, the effects of the new Medicare Drug Price Negotiation program remain to be seen. There are many potential advantages for Medicare beneficiaries, but there are also some potential drawbacks to be aware of.
Pros
Lower costs for covered drugs: The Congressional Budget Office (CBO) estimates that prices for negotiated drugs will drop by about 50%. People who take these drugs may enjoy lower out-of-pocket costs.
Reduced Part D premiums: In 2026, beneficiaries are projected to save 12% of the Part D base beneficiary premium due to drug price negotiations. Potential premium savings increase to 15% by 2029.
Increased access to medications: By lowering drug costs and Part D premiums, the program may make it easier for beneficiaries to afford the drugs they need to get or stay healthy.
Expanded Medicare benefits: The CBO estimates that price negotiation will reduce Part B spending by $9 billion and Part D spending by $14 billion. In theory, Medicare could use the savings to pay for new benefits.
Cons
Continued legal challenges: Large drug companies, lobbying groups, and industry associations have filed lawsuits against the federal government over Medicare drug price negotiations. Successful challenges may weaken the law.
Higher costs for some drugs: The CBO projects that manufacturers will set higher retail prices for the drugs they release in 2023 and beyond.
Less access to generic drugs: Competition from generics reduces drug prices by around 50% to 90%. Some policy experts worry the new law may harm the market for generic drugs and reduce potential savings.
Other Strategies for Lowering Drug Costs
Medicare's new negotiated drug prices will not take effect until 2026. In the meantime, there are many ways for beneficiaries to get relief from high prescription costs. Some options to consider include: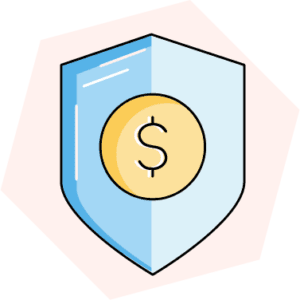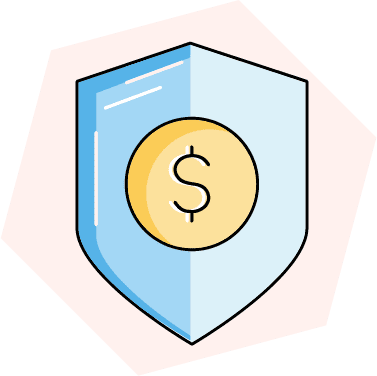 Patient assistance programs: Many drug manufacturers provide eligible people with free or low-cost medications. Contact the company that makes your drug for more information.
State pharmaceutical assistance programs: States also offer programs to help residents pay for necessary medications. Eligibility criteria and covered drugs vary by state.
Medicare Extra Help: Extra Help is a Medicare program that helps low-income beneficiaries reduce their drug costs. Premiums, deductibles, and prescription costs vary based on your income.
Other Part D plans: The costs for specific drugs can vary from plan to plan, so consider switching plans if a lower-cost option is available. Anyone with Medicare can switch plans from Oct. 15 to Dec. 7 each year.
Putting It All Together
Thanks to the Medicare Drug Price Negotiation program, beneficiaries can expect lower prices for ten high cost drugs on Jan. 1, 2026. Prices for more drugs will follow in later years. For now, beneficiaries can explore other ways to save money on prescription drugs, such as Medicare Extra Help. Medicare plans to publish the first ten drugs being negotiated by Sept. 1, 2023, so check back to see if any of your drugs are on the list.
You're just a few steps away from seeing your Medicare plan options.
You're just a few steps away from seeing your Medicare plan options.