Who Qualifies as a Caregiver Under Medicare Rules?
Medicare broadly defines caregivers as family members, friends, or neighbors who assist someone with a chronic illness, disability, or frailty. Usually, this work involves everyday activities like grocery shopping, housekeeping, transportation, and meal preparation. Sometimes, patients with smaller support groups will hire outside caregivers to provide for similar needs, as well as emotional support and companionship.
Many homebound individuals also require in-home medical attention and maintenance. If a patient meets home healthcare requirements, Medicare will cover services from compliant doctors, nurses, physical therapists, and other healthcare professionals. This article will discuss who qualifies as a caregiver under Medicare rules, home health criteria, and affiliated costs.
Table of Contents
How Does Medicare Recognized Caregiver Status Work?
Medicare recognizes caregiver status on two levels: Unpaid individuals with a direct relationship to the patient and Medicare-paid caregivers providing advanced medical services.
Friends and Family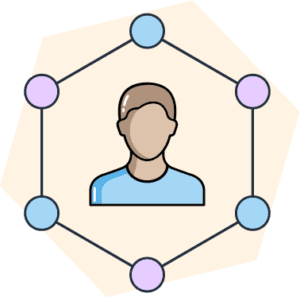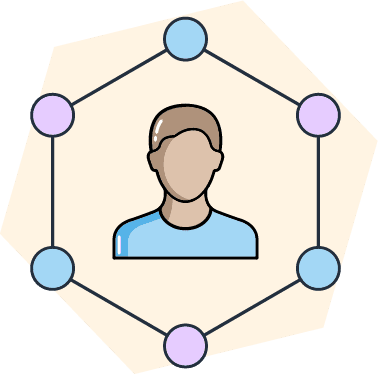 Older adults with limited strength or mobility often receive invaluable services from friends, family members, or neighbors. Loved ones can help with cooking, cleaning, transportation, bathing, getting dressed, and many other staples of daily living that chronically ill or disabled patients no longer have the physical capacity to accomplish alone.
While uncertified caregivers cannot administer medications, draw blood, or operate complicated medical equipment, they often prove essential in maintaining their loved one's mental health by offering free companionship and emotional support, improving their overall quality of life. Informal caregivers can also help manage chronic conditions by assisting with daily hygiene and acting as patient advocates.
Eligibility
A Medicare family caregiver must meet the following criteria:
Have a personal relationship with the beneficiary, typically through family ties or a close friendship
Must provide essential services, such as help with daily activities, health maintenance, and emotional support
Must prove a positive influence on the beneficiary's well-being and overall health
Informal caregivers do not require professional qualifications. However, they must be able to meet the following requirements:
Should be 18 or older
Possess the communication skills to advocate for their loved one's healthcare needs
Be able to competently observe a doctor's care plan
Though one can provide these services outside Medicare's jurisdiction, the program must legally recognize a caregiver if they want financial support for coverable items, medications, or equipment.
Home Healthcare Providers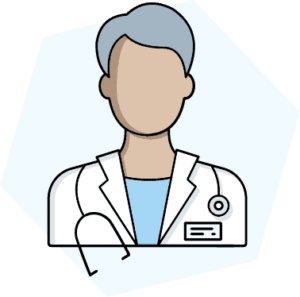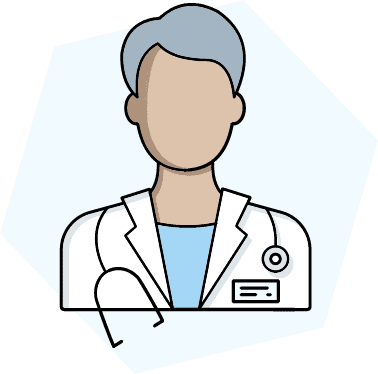 While companion caregivers provide invaluable services to improve their loved one's quality of life, they cannot assist in more clinical procedures requiring medical certification and know-how. In these situations, Medicare will typically cover eligible home health care provided by skilled nurse practitioners, pathologists, occupational therapists, and physical therapists.
Skilled nursing care providers
In-home nurse practitioners can provide the same level of moderate care you would receive at a hospital. These services may include the following:
Medications administration
Bloodwork
Wound dressing
Intravenous injections
However, complicated surgical procedures or X-rays would still require a hospital visit. Medicare covers skilled nursing care on an intermittent or part-time basis, not exceeding 6 days a week or 8 hours a day over a three-week maximum.
Speech-language pathologists
Speech pathologists help stroke victims or people with Alzheimer's and Parkinson's disease regain and strengthen their speaking, swallowing, and language skills. While they cannot perform medical services outside their expertise, this cognitive therapy often helps maintain or improve a person's current function or slow their decline. Medicare will cover most outpatient pathology services prescribed as medically necessary by a doctor.
Occupational therapists
Occupational therapists specifically help aging adults and people with degenerative conditions or disabilities relearn daily tasks such as bathing, eating, and getting dressed to improve, maintain, or lessen the decline of their current capabilities. Medicare will cover medically necessary occupational therapy that a doctor, nurse practitioner, or other healthcare provider deems crucial to the beneficiary's quality of life.
Physical therapists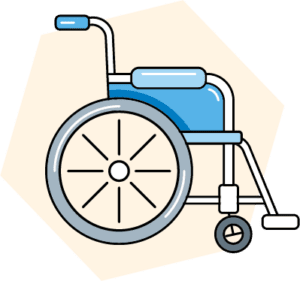 Physical therapists evaluate and treat injuries or diseases that affect a person's ability to move. While these professionals cannot perform official medical procedures, they can help people recovering from broken bones, atrophied muscles, and degenerative conditions avoid surgery, alleviate pain, and restore body functions by guiding them through stretches, exercise, and specialized equipment. Medicare will cover medically necessary physical therapy certified by a doctor or other healthcare provider.
Eligibility
A Medicare-paid caregiver rarely has a direct relationship with their patient. These professionals must have received sufficient state licensing and come at the behest of a home health care agency legally recognized by Medicare.
Beneficiaries must meet the following criteria for Medicare to cover home health services:
Under the watch of a doctor or allowed practitioner and receiving services that match a plan of care
Their healthcare provider certifies the medical necessity of an in-home nurse, pathologist, or therapist
Verified as "homebound" by their healthcare provider
Medicare will not cover 24-hour care, meal delivery, or homemaker or custodial services unrelated to your care plan.
Does Medicare Provide Home Healthcare?
The extent of your Medicare home health care coverage will depend on whether you have Original Medicare or Medicare Advantage.
Original Medicare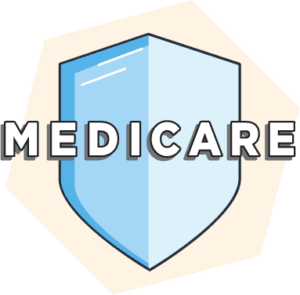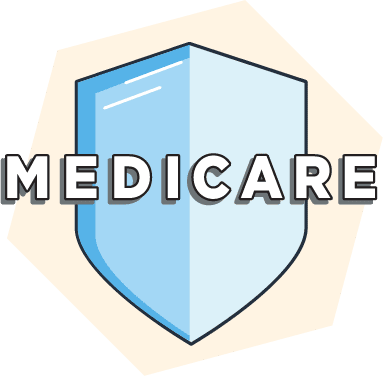 Both Original Medicare Part A and Part B pay for home health care. To become eligible, a patient must require intermittent medical services and have a doctor designate them as "homebound," meaning:
They have trouble walking without help from an assistive device or another person
Doctors advise against leaving the house due to injury, illness, or age
Leaving home consistently requires a significant effort
Eligible beneficiaries pay $0 for all home healthcare services certified as medically necessary. Medicare imposes no annual limit on these benefits. Because Medicare Part B covers durable medical equipment (DME), patients must still pay their $226 deductible and 20% coinsurance for walkers, wheelchairs, and similar devices.
Medicare Advantage
Medicare Advantage must legally provide the same benefits as Original Medicare, meaning all compliant plans cover home health care services. However, since private companies fund and govern these policies, they can impose independent rules, restrictions, and cost-sharing measures. For example, unlike Original Medicare, some Medicare Advantage Plans require members to meet the following standards:
Receive services from an in-network home health agency
Secure prior authorization or a referral for prescribed services
Pay a copayment for each service
Contrarily, other plans may expand coverage to include ancillary procedures or even pay 100% of costs. Therefore, Medicare Advantage beneficiaries should always contact their carrier before scheduling care.
How Much Does Home Healthcare Cost Outside of Medicare?
Home health care can become very expensive without insurance. Though costs vary on a state-to-state and situational basis, companion caregivers charge a median rate of $26 an hour. These prices often increase depending on certifications and experience. Even if you receive free assistance from friends or family, they must take time off work and purchase your groceries, medicine, and other medical supplies and equipment entirely out of pocket.
Uncovered home health care can cost exponentially more than simple caregiving. Skilled nurse practitioners, pathologists, therapists, and other Medicare caregiver pay rates range between $75 to $200 per hour. Patients must also pay out of pocket for any recommended medicine or special equipment.
How to Find Affordable Caregivers Outside of Medicare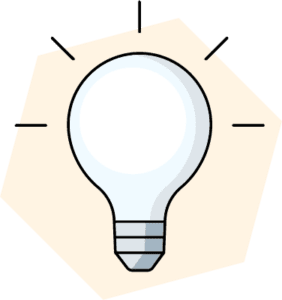 If you cannot receive adequate coverage for a Medicare caregiver, follow these steps to offset healthcare expenses:
Ask multiple people for help. An unpaid support group of friends, family members, and neighbors sharing tasks will prevent primary caregivers from burning out and losing valuable time at work.
Hire an independent caregiver. If you do not have access to friends or relatives, purchasing the services of a self-employed caregiver can cost significantly less than typical agency rates.
Utilize free or low-cost neighborhood programs. Common examples include adult day care, non-profit or state-sponsored respite programs, and subsidized meal delivery services like Meals on Wheels.
Explore Medicare alternatives. Some seniors will qualify for subsidized health insurance programs like Medicaid or the Program of All-Inclusive Care for the Elderly (PACE).
Take advantage of tax credits and deductions. People who claim older adult relatives as dependents often receive significant tax breaks for eligible caregiving expenses.
Putting It All Together
It often falls upon friends and relatives to provide for sick or aging loved ones, proving an emotionally and financially taxing period in many people's lives. Luckily, homebound Original Medicare members typically have access to caregiver services and free home health care benefits. As long as their doctors prescribe it as medically necessary, eligible adults can receive in-home attention from nurse practitioners, pathologists, and therapists to improve their overall quality of life.
Coverage limits and costs ultimately depend on your condition and whether you have Original Medicare or Medicare Advantage. If Medicare does not cover your home health needs, you can explore affordable alternatives such as meal delivery programs, adult day care, Medicaid, or PACE.
Frequently Asked Questions 
You're just a few steps away from seeing your Medicare plan options.
You're just a few steps away from seeing your Medicare plan options.