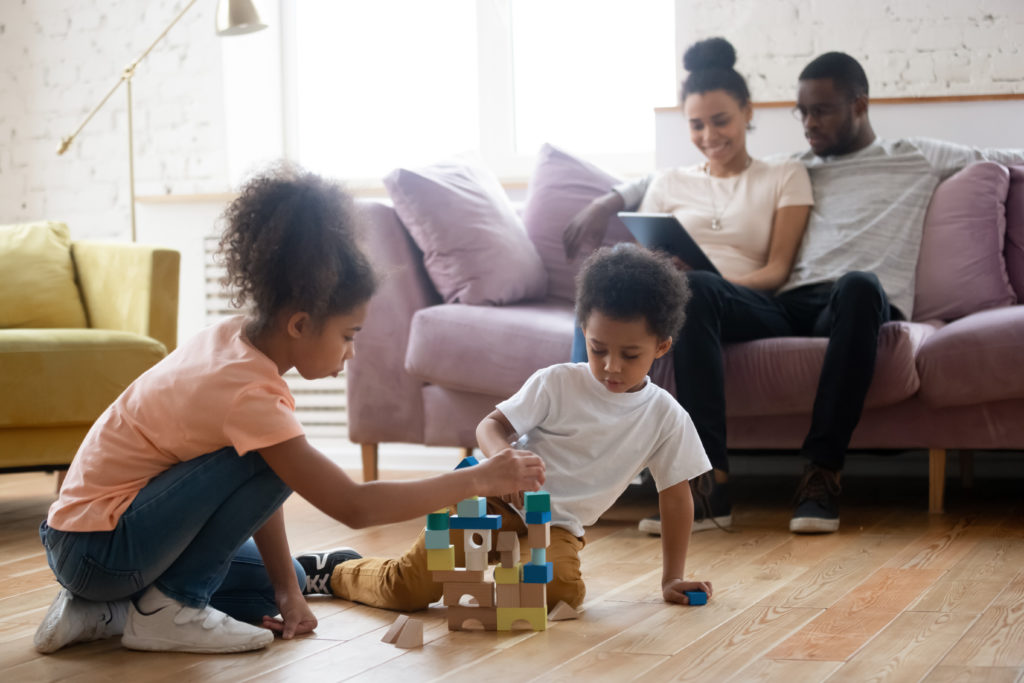 Our mission is to help people improve and protect their personal and financial well-being
We guide people through the complex process of finding and choosing insurance with personalized recommendations. We help people get the coverage that fits their needs to protect the things that matter most.
---
Bringing together art and science
Assurance uses data science and AI to inform personalized recommendations that make it easier for people to find and compare insurance products. With the guidance of our licensed agents, enrollment specialists, and customer care advocates, we help people choose the policy that best fits their needs and stick with them every step of the way.
Leading our way
Allison Arzeno
Chief Executive Officer
Allison Arzeno, PhD, is chief executive officer of Assurance, which helps people navigate the complex process of finding and choosing insurance with personalized recommendations. As CEO, Allison leads the company's strategy to scale and drive growth while staying true to its mission of helping people improve and protect their personal and financial well-being.
Allison joined Assurance in 2017 as chief data scientist and became president in 2020 before stepping into the role of CEO in 2021. Allison is passionate about using data science to address life's most important challenges and teaching others to find answers in data. It started with her work in operations research at MIT, where she earned her PhD studying how predictive modeling can help diabetes patients personalize care. She later applied this expertise as CEO of a health wearables startup focused on heart health and as a data science consultant at Sequoia Capital.
Allison is the co-author of "The Analytics Edge," a widely accredited business analytics textbook, as well as a former lecturer at the Stanford Graduate School of Business and MIT Sloan School of Management. In addition to receiving her PhD from MIT, Allison holds a bachelor's degree in mathematics from the University of California, Davis.
Nick Howard
Chief Technology Officer
Nick leads engineering, product and data science to support the business and drive innovation throughout Assurance. He is passionate about building world-class, high-impact teams that are focused on driving transformation to help consumers get the coverage and financial wellness they deserve.
He started his career in the U.S. Army as an infantry officer in 2002 and served more than three years of combat duty in Iraq and Afghanistan, earning two bronze stars in the process. He then served as a professor of mathematics at the United States Military Academy, where he taught multivariate calculus, probability and statistics. After three years of teaching, he left the Army and moved into the tech world, working at startups in the healthcare and supply chain industries where he focused on optimization, analytics and data science.
Nick holds an M.S. in operations research from MIT. He is a father of four children, and currently resides in Toronto. He enjoys spending time with his family, especially watching his young kids learn to enjoy the rugged Canadian winter through skiing and ice skating.
Gulliver Swenson
Chief People Officer
Gulliver is chief people officer, overseeing operations and initiatives that foster Assurance's culture. He is passionate about making Assurance the best place to work, learn, and grow.
Before joining Assurance, Gulliver spent 14 years as an attorney at Ryan, Swanson & Cleveland PLLC, a 120-year-old law firm and one of Seattle's most respected. Over the course of his career, he honed a collaborative approach that well serves the iterative culture of Assurance — applying legal expertise and resources that keep the customer's best interests front and center, while partnering with all aspects of the business to continually bring new ideas, strategies and products to market.
Grant Fisher
Chief Financial Officer
Grant is deeply passionate about the intersection of finance, strategy, insurance, and technology, which ended up bringing him to Assurance in October 2019. He believes that tools that help drive smarter financial decisions are a key to improving lives.
As CFO, he oversees the company's overall financial activities including controllership, planning and analysis, treasury, and financial operations. Prior to becoming CFO, he served as head of Planning & Analysis for PGIM, the global asset management business of Prudential. Grant has more than 20 years of finance, insurance and distribution experience and has held leadership roles in transformational projects over the course of his career. Grant specialized in matters related to forecasting, capital efficiency and structuring, funding, and M&A. Grant received a bachelor's degree in Business Management from Franklin and Marshall College and a Masters of Business Administration from Columbia University.
Doug Morrin
Chief Legal Officer
Doug joined Assurance as its chief legal officer in October 2019, after Prudential's acquisition of the company. He leads a legal team focused on supporting Assurance's continued growth and ability to help consumers protect the ones they love and live their lives more fully.
Over his twenty years in the legal profession, Doug has served in a variety of roles – as a litigator, regulatory attorney, product development lawyer, distribution attorney, and Chief Legal Officer for several businesses. This breadth of experience has helped Doug and his team offer sound judgment and useful solutions to a broad range of legal matters at Assurance.
Doug earned his undergraduate degree from Duke University and his JD from Boston College Law School. Doug also taught third grade in Los Angeles as part of Teach for America prior to his legal career, and continues to focus on educational equity as a Board member of a city charter school. He remains a rabid, lifelong New York Knicks fan.
Jaymee Johnson
Chief Marketing Officer
Jaymee joined Assurance as senior vice president of strategy in 2021 before stepping into the role of chief marketing officer in 2022.
Jaymee's career has been spent at the intersection of the mobile and fintech industries. Prior to joining Assurance, Jaymee built and launched T-Mobile MONEY, T-Mobile's digital banking business. Earlier in his career, he served as head of Global Marketing at Amazon Payments. He was also a founding member of Softcard, a mobile payment joint venture between AT&T, T-Mobile, and Verizon that was later acquired by Google. Jaymee earned a bachelor's degree in mechanical engineering and an MBA from MIT.
Most weekends, Jaymee can be found cheering on his kids from the sidelines of local soccer fields and baseball diamonds.