Types of Medicare Plans
A Guide to Coverage Options
Diving into Medicare can be overwhelming if you're unfamiliar with the different parts of Medicare and what they cover. But do not worry — this guide will walk you through all the essential information you need as a newcomer to Medicare and understanding the different plan types.
Whether you're about to become eligible for Medicare or you're helping a loved one figure out this sometimes-complicated system, learn how to make confident and well-informed decisions.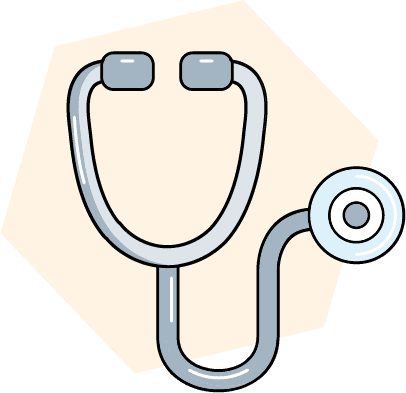 The Parts of Medicare
Original Medicare (Parts A and B)
Original Medicare consists of Part A and Part B. Part A covers inpatient hospital stays, skilled nursing facility care, hospice care, and certain home health services. Part B covers doctor's services, outpatient care, preventive services, and durable medical equipment. Both parts work together to provide a wide range of health services to those eligible.
Medicare Advantage (Part C)
Medicare Advantage Plans, also known as Part C, are an alternative to Original Medicare. These plans are offered by private companies approved by Medicare and bundle Parts A and B, often including prescription drug coverage (Part D). Some plans may offer extra benefits like vision, hearing, and dental coverage.
Prescription Drug Coverage (Part D)
Medicare Part D is optional prescription drug coverage, available to everyone with Medicare. It is provided through private insurance companies that have contracts with the government and is designed to help lower the cost of prescription medications. It's important to note that not all drugs are covered under Part D.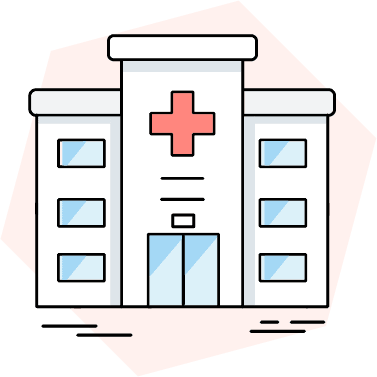 What Each Part of Medicare Covers
Hospital Benefits (Part A)
Medicare Part A covers inpatient care in a hospital, skilled nursing facility, and occasionally, home health and hospice care. It's designed to cover care when you are formally admitted to a healthcare facility under a doctor's order.
Inpatient care: Inpatient care under Medicare Part A covers the costs of a semi-private room, meals, general nursing, and drugs as part of your inpatient treatment. It also includes the care you get in acute care hospitals, critical access hospitals, and long-term care hospitals.
Skilled nursing facility care: Medicare Part A covers skilled nursing care provided in a skilled nursing facility (SNF) under certain conditions for a limited time. Services may include physical and occupational therapy, speech-language pathology, and dietary counseling.
Hospice care: Medicare Part A covers hospice care for a person who is terminally ill and has a life expectancy of six months or less, if the disease runs its normal course. The care is typically provided in your home and can include medical, psychological, and social services.
Recommended Reading: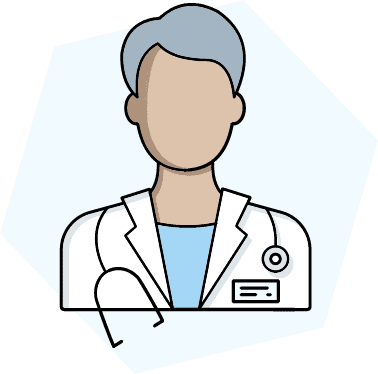 Medical Benefits (Part B)
Medicare Part B covers two types of services: medically necessary services and preventive services. It covers services like doctors' services, outpatient care, medical supplies, and preventive services.
Doctor services: This covers services that are medically necessary from doctors and other health care providers, such as physical and occupational therapists, and some home health care. This includes outpatient services received at a hospital, doctor's office, clinic, or other health facility.
Outpatient care: Medicare Part B covers outpatient services, including the tests and services you receive as an outpatient from a hospital, doctor's office, or clinic. It also includes lab tests, mental health services, ambulance services, and preventive services like screenings and flu shots.
Durable medical equipment: Medicare Part B covers durable medical equipment (DME), which includes items like oxygen equipment, wheelchairs, walkers, and hospital beds for use in the home. These items must be prescribed by your doctor for a medical reason.
Home health services: Home health services covered under Medicare Part B can include intermittent skilled nursing care, physical therapy, speech-language pathology services, continued occupational services, and more. These services must be ordered by a doctor and provided by a Medicare-certified home health agency.
Preventive services: Medicare covers many preventive services to keep you healthy or find illnesses early when treatment is most effective. This includes screenings and tests like mammograms, colonoscopies, and cardiovascular screenings, as well as shots and vaccines.
Recommended Reading:
Other Benefits of Original Medicare
Sometimes both Parts A and B work together to provide optimal coverage for specific situations, such as treating chronic conditions and accommodating some aspects of long-term care.
Coverage for chronic conditions: Medicare provides coverage for many healthcare services and treatments related to chronic conditions. This includes regular check-ups, doctor visits, medications, laboratory tests, and preventive screenings. Medicare also covers specialized care, such as physical therapy, occupational therapy, and durable medical equipment, to manage chronic conditions and improve overall health and well-being.
Long-term care: Medicare generally does not cover long-term care, which includes custodial care or assistance with activities of daily living in a nursing home or at home. However, Medicare can cover certain short-term skilled nursing facility stays, home health services, and hospice care under specific conditions. To access long-term care services, individuals may need to explore options such as Medicaid, long-term care insurance, or personal savings. However, certain Medicare Advantage plans may offer more extensive benefits when it comes to long-term care needs.
Recommended Reading: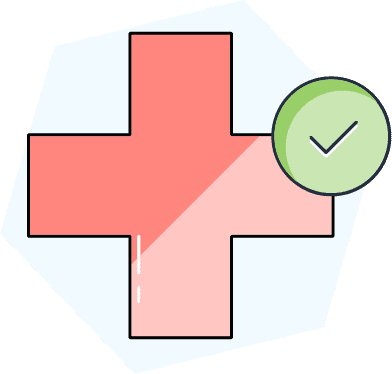 Medicare Advantage (Part C)
Medicare Advantage — also known as Medicare Part C — is offered by private insurance companies that are approved by Medicare. These plans provide at least the same coverage as Original Medicare's Part A and Part B, but many Medicare Advantage plans add extra benefits. These supplementary benefits represent a significant distinction between Original Medicare and Medicare Advantage, which may include:
Vision, hearing, and dental care
Over-the-counter items, such as over-the-counter medications
Meal benefits, such as meal or grocery delivery
Transportation, such as rides to the doctor
Types of Medicare Advantage Plans
Unlike Original Medicare, Medicare Advantage plans have health networks and structures, such as those found in traditional major health insurance. Medicare Advantage plans are most commonly available in the following types:
Each type offers unique coverage options and network structures, especially in terms of network size, out-of-network care coverage, and requirements related to primary care physicians.
Recommended Reading: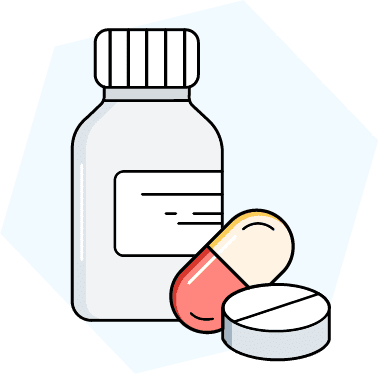 Medicare Part D: Prescription Drug Coverage
Medicare Part D plays a vital role within the Medicare system, offering coverage for prescription medication. Managed by private insurance companies following federal regulations, Part D is not automatically bundled with Original Medicare. Instead, beneficiaries must enroll in a plan if they would like prescription drug benefits.
However, many Medicare Advantage plans bundle Part D coverage in with coverage. This means those enrolled in Medicare Advantage may already have access to Part D benefits.
Getting Coverage For Your Medications
Every Part D plan has its own specific formulary, which is a list of drugs covered. These drugs are further categorized into tiers, which affects the corresponding out-of-pocket costs. Part D plans also utilize networks, meaning you must get your prescription from in-network pharmacies. This is true even when Part D is combined with Original Medicare, the latter of which does not have provider networks.
For these reasons, it is critical to assess Part D plans to see which ones provide the most coverage for your prescriptions and allow you to use your preferred pharmacies.
Recommended Reading:
Special Types of Medicare Plans
Original Medicare — or Medicare Parts A and B — and Medicare Advantage are not your only options for Medicare coverage. Depending on your needs and eligibility, you may consider a different type of Medicare plan.
Dual Eligible for Medicare and Medicaid
Dual eligible individuals are those who are eligible for both Medicare and Medicaid. This dual eligibility provides them with comprehensive health coverage, as Medicaid can help cover costs that Medicare does not, such as long-term care services, prescription drugs, and certain medical expenses. Dual eligibles often have lower out-of-pocket costs and access to a wider range of healthcare services.
Special Needs Plans
Medicare Special Needs Plans (SNPs) are a type of Medicare Advantage plan that provides focused and specialized health care for specific groups of people, such as those who have both Medicare and Medicaid, live in a nursing home, or have certain chronic medical conditions.
Medicare Supplement (Medigap)
Medigap plans, also known as Medicare Supplement Insurance, are private health insurance policies designed to cover gaps in Original Medicare coverage. They can help pay for out-of-pocket costs like deductibles, co-insurance, and co-payments. Medigap policies are standardized and must follow federal and state laws designed to protect consumers. Note that only those enrolled in Original Medicare may purchase Medigap; those with Medicare Advantage plans are not eligible for Medigap.
What Type of Medicare Coverage Do You Need?
While the many parts of Medicare may seem complex, your coverage options are fairly straightforward. Medicare-eligible people can choose to either enroll in Original Medicare and supplement that choice with Part D and/or Medigap or enroll in Medicare Advantage.
To choose the right Medicare coverage for your situation, consider your current and upcoming health needs, your budget for health spending, and the healthcare providers you prefer to see.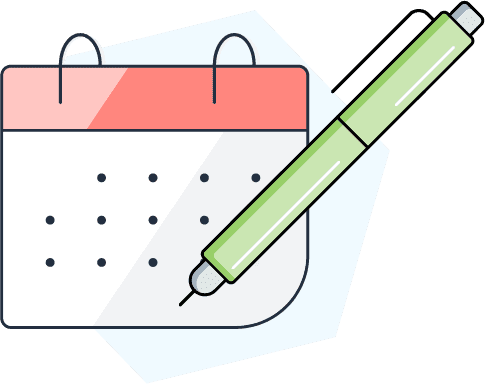 Your Current and Upcoming Health Needs
Different types of Medicare plans offer different covered services and rules for accessing care. Consider the types of services you currently need and expect to need in the future when choosing a coverage option.
For people with existing health issues, Original Medicare is an appealing choice. The program doesn't require referrals or prior approval before receiving services, so there are few barriers to accessing care. Healthy adults who don't seek care often may prefer Medicare Advantage.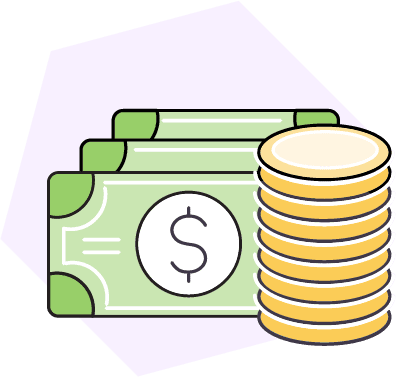 Your Overall Budget
Out-of-pocket healthcare costs vary across types of Medicare plans. Original Medicare offers standardized costs for covered services, with no out-of-pocket limit, unless beneficiaries buy a Medigap policy. Medicare Advantage costs vary from plan to plan, though each plan is required to set a limit on members' out-of-pocket costs.
To choose the right option, look at your monthly and annual healthcare budget. Compare premiums across types of Medicare plans, and ask a trusted agent to help you compare cost-sharing requirements.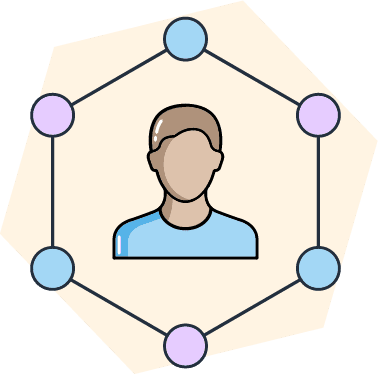 Your Preferred Healthcare Providers
The type of Medicare coverage you choose affects which doctors and other healthcare providers you can see. With Original Medicare, beneficiaries can seek care from any provider who accepts Medicare. Medicare Advantage Plans generally require members to get care from their provider network.
People who want to keep seeing their current doctors may be drawn to Original Medicare for its no-network coverage. If you prefer Medicare Advantage, determine if your providers are already in a plan's network.
Medicare Advantage vs. Original Medicare: Which Should You Get?
This is an individual decision based on your own needs and preferences. Both Original Medicare and Medicare Advantage offer comprehensive health coverage, and neither is necessarily better than the other.
Current Medicare beneficiaries are evenly divided between the two options: About 54% of enrollees are in Original Medicare, while 46% are in a Medicare Advantage Plan. Studies show that people with both coverage types are similarly satisfied with their care.
Whichever option you choose, it's not set in stone. Beneficiaries can switch between Original Medicare and Medicare Advantage, or vice versa, at set times throughout the year.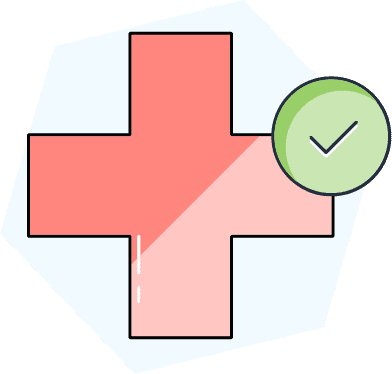 Consider Medicare Advantage If…
Medicare Advantage may be a better choice for your needs if you:
Prefer receiving your Medicare benefits through a single plan
Want coverage for routine dental care or other supplemental benefits
Don't mind being limited to a network of providers and facilities
Rarely travel and don't need coverage that works anywhere in the U.S.
Want the security that comes with a defined out-of-pocket spending limit
Have both Medicare and Medicaid and want help coordinating your benefits (D-SNPs)
Have a complex health condition and want tailored benefits (C-SNPs)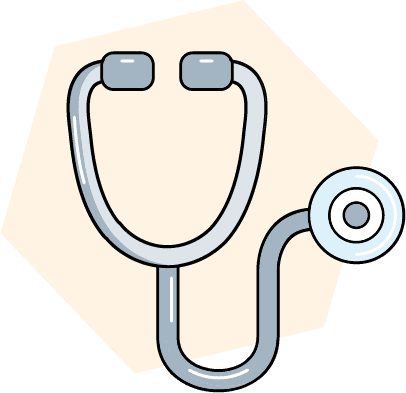 Consider Original Medicare Instead If…
On the other hand, you may prefer the traditional program if you:
Want the freedom to see any provider who accepts Medicare
Travel frequently and want coverage that works anywhere in the U.S.
Prefer not needing referrals for specialist care
Want the predictability that comes with standardized benefits and costs
Prefer not needing approval from a plan to receive covered services
Are comfortable shopping for Part D and/or Medigap plans to build coverage
Putting It All Together
The different parts of Medicare work together to build comprehensive healthcare coverage. Some Medicare-eligible people choose to use Original Medicare (Part A and Part B), with or without a Part D and/or Medigap policy. Others choose to get their benefits through a Medicare Advantage Plan (Part C).
Consider your individual needs and preferences to build coverage that works for you. Think about your current and future healthcare needs, your overall budget for health spending, and your current doctors, specialists, and other healthcare providers. For help weighing your options, sit down with a trusted agent.
Recommended Reading:
You're just a few steps away from seeing your Medicare plan options.