Private fee-for-service (PFFS) plans are a type of Medicare plan sold by private insurers and are one of the options among Medicare Advantage plans; Medicare Advantage plans may operate as PFFS plans, health maintenance organizations (HMOs), or preferred provider organizations (PPOs).
All Medicare Advantage plans must provide at least the same amount of coverage as Original Medicare, which is Part A (hospital insurance) and Part B (medical insurance). In addition, these plans may have monthly premiums that participants must pay in addition to their Part B premiums.
PFFS plans typically cost more than HMOs or PPOs. However, one big advantage of PFFS plans is that you do not usually need prior authorization or referrals to get covered medical treatment.
Table of Contents
Understanding the Private Fee-for-Service (PFFS) Medicare Advantage Plan
PFFS plans operate much like Original Medicare, which is also a fee-for-service plan. However, a PFFS plan has a limited network of medical providers that must agree to the plan's terms.
Insurers providing PFFS plans set the premium rates, create the policy's guidelines, and work with a network of specific medical providers.
Unlike many HMO or PPO plans, PFFS plans do not require a referral or prior approval from the insurer. However, you can only receive medical services from providers inside the PFFS plan's network. In addition, the doctors and hospitals that currently agree to participate in a PFFS plan may change from one year to the next.
With a PFFS plan, the only care that's covered is the care you receive from an in-network medical professional unless you need emergency health care — emergency care must be covered even if it's provided by an out-of-network physician or facility, according to Medicare's rules.
A PFFS plan provides access to any medical provider agreeing to the plan's terms, which can make getting much-needed care a challenge in areas where fewer medical professionals accept the PFFS plan. Some have a contract with a network of providers who agree to treat any PFFS plan participant. However, even if you've received medical care from certain hospitals, doctors, or other medical providers in the past when you had different health insurance coverage, they may not treat you if they are not part of your PFFS plan's provider network. Verifying that your current healthcare providers agree to accept the plan's payment terms before you seek treatment is crucial.
Each PFFS plan provides cost-sharing information in its Annual Notice of Change and Evidence of Coverage paperwork, which they send to plan participants each year.
Advantages of PFFS Insurance
With a PFFS plan, you do not need to choose a primary care provider since you can see any medical professional in the plan's network. There's no need to get a referral when you need specialized care or ask the insurer for pre-approval for a treatment or surgery.
PFFS plans must provide the same coverage as Original Medicare, including preventative care, health screenings, and access to emergency healthcare services even when you are away from home.
Disadvantages of PFFS Insurance
PFFS plans may be expensive compared to other Medicare Advantage plans. An out-of-network medical provider may refuse to treat you if they do not accept the PFFS plan's terms and fees. Even when you receive care from an out-of-network provider who has agreed to the PFFS plan's fees, they can charge you 15% more than the agreed-upon amount, which you must pay out of pocket.
Healthcare providers that agree to accept a PFFS plan's payment and are part of a PFFS plan's network today may choose to stop participating in the future, at which point plan participants would need to find new participating healthcare providers.
What Are the Costs of a PFFS Plan?
PFFS plans work much the same as other health insurance plans. However, since each insurer sets its rates, PFFS plan participants have different out-of-pocket costs, depending on the health services they receive and their insurer's rules.
Here are some typical costs with a PFFS plan:
Medicare Part B premium: PFFS plans do not cover your Part B premium, which you pay directly to Medicare each month.
PFFS plan premium: This is a monthly cost that the insurer charges whether or not you seek healthcare services. PFFS plan premiums vary according to the insurer.
Copays: This is the flat fee you pay each time you receive a healthcare service from a provider that agrees to the terms of the PFFS plan.
Deductible: This is the amount of money you must pay for healthcare services cumulatively each year before insurance coverage kicks in.
Balance billing: Healthcare providers agreeing to a PFFS plan's payment terms may charge you an additional 15% over the plan's payment rate. You are responsible for paying the difference between the plan's reimbursement and the provider's charges out of pocket.
Out-of-pocket maximum: This is the maximum you may spend on covered healthcare services throughout a plan year before your plan covers 100% of the costs. PFFS plan out-of-pocket maximums are designed to limit the total amount of money you may spend on healthcare services. The maximum out-of-pocket limit is $8,300 for Medicare Advantage plans in 2023, but some plans have lower limits.
PFFS vs. Other Common Medicare Advantage Plan Types
The other types of Medicare Advantage plans aside from PFFS plans are Preferred Provider Organization (PPO) plans, Health Maintenance Organization (HMO) plans, and Special Needs Plans (SNPs).
PFFS vs. PPOs
Preferred Provider Organization (PPO) plans are one of the most common types of Medicare Advantage plans. PFFS and PPOs both have networks of preferred providers. You do not need to have a designated primary care physician or get a referral to see a specialist in most cases. When you see a healthcare provider inside the network, you would pay less than if you sought a provider outside of the plan's network.
Both PPO and PFFS plans may include prescription drug coverage. However, Medicare Part D coverage and PPO plans are not compatible, meaning if you are enrolled in a PPO Medicare Advantage plan that does not have bundled drug coverage, you cannot also enroll in a stand-alone Part D plan. Instead, if you want prescription drug coverage with a PPO plan that does not include it, you must switch plans to one that offers prescription drug coverage during the Medicare Open Enrollment Period between October 15 and December 7 each year.
However, those who are enrolled in a PFFS plan that does not have bundled drug coverage can also enroll in a stand-alone Part D plan.
Healthcare providers in a PPO network agree to accept the Medicare-approved amount for covered services. They are not allowed to charge more for covered healthcare services.
PFFS vs. HMOs
Health Maintenance Organization (HMO) plans typically focus on preventive care. If you choose an HMO, you usually have to get a referral from your designated primary care physician to see a specialist or a different doctor. HMO participants must see healthcare providers inside the network, with the exception of emergency medical care. HMOs often provide bundled coverage for prescription drugs.
HMO network participants must accept the Medicare-approved amount as payment in full for services rendered, while PFFS plans allow healthcare providers to charge patients more, which increases out-of-pocket healthcare costs.
PFFS vs. SNPs
Special Needs Plans (SNPs) provide healthcare coverage for individuals with disabilities or specific diseases. The plan offers benefits, drug formularies, and doctor choices to meet the medical needs of those with special needs. In addition, the plan may provide access to specialists to help manage certain diseases or conditions.
SNPs must include prescription drug coverage, while many PFFS plans do not cover drugs. With an SNP, you must choose a primary care doctor or care coordinator and get a referral from your primary care physician before seeing a specialist.
Like a PFFS plan, with an SNP, you may not have coverage for out-of-network medical services. Those with severe conditions or specific disabilities may join an SNP at any time.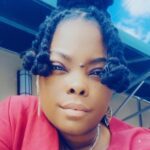 Other Options to Consider for Health Coverage
There are many alternatives to Medicare Advantage plans that may be a better fit for your situation. When choosing a healthcare plan, it's crucial to understand your options and how they may help you reduce your out-of-pocket healthcare costs.
Original Medicare
Original Medicare (Parts A and B) also uses a fee-for-service insurance model, but the government provides the coverage. Original Medicare provides coverage for hospital costs, doctor visits, and diagnostic testing. It does not provide prescription drug coverage or extra coverage for dental and vision.
A PFFS plan may provide prescription drug coverage plus extras like vision care and dental care, depending on how the private insurer structures the plan.
Medicare Supplement Insurance, or Medigap
While Medigap is designed to pair with Original Medicare to reduce your out-of-pocket healthcare expenses, a PFFS plan replaces Original Medicare and acts as your health insurance plan.
Medigap plans are optional and provide coverage to help pay for your out-of-pocket costs with Original Medicare. For example, Medigap pays for certain Part A and B deductibles, copays, coinsurance costs, and more, depending on the plan you choose. There are 10 standardized Medigap plans available, each with different levels of coverage for various out-of-pocket Medicare expenses.
Your main cost with a Medigap plan is the monthly premium, as these plans exist to help cover Original Medicare's out-of-pocket costs. Medigap premiums vary according to the insurer.
A PFFS plan is a Medicare Advantage plan designed to replace Original Medicare coverage. Medigap and Medicare Advantage plans are not compatible, meaning you cannot have both at the same time.
Medicare Part D
Medicare Part D is optional and provides coverage for various prescription drugs. It can be a stand-alone plan or bundled in with a Medicare Advantage plan. Depending on your chosen PFFS plan, you may have bundled prescription drug coverage.
Medicare drug coverage categorizes drugs by tier. Each tier has a different cost. Lower-tiered drugs typically cost less than higher-tiered drugs. PFFS plans often include prescription drug coverage, but it's crucial to make sure the drugs you take are covered before choosing a plan.
If you choose a PFFS plan without prescription drug coverage, you can also enroll in a stand-alone Medicare Part D plan for coverage. With this option, the Part D plan has a separate premium.
You're just a few steps away from seeing your Medicare plan options.
You're just a few steps away from seeing your Medicare plan options.