What is a Medigap Plan?
A Deep Dive into Medicare's Supplemental Coverage
Also called Medicare Supplement, Medigap insurance plans help fill in the "gaps" in Original Medicare by covering a portion of the out-of-pocket costs left over after Medicare Part A and B coverage. The exact coverages depend on the type of plan that is purchased and which state you live in.
Medigap plans are offered by private insurance companies, but are standardized by the federal government. In most states, Medicare Supplement plans are named A through N, though it should be noted that some states have placed further guidelines on them, resulting in state-specific options.
Learn more about how Medigap can work with Original Medicare to help beneficiaries reduce their overall healthcare costs.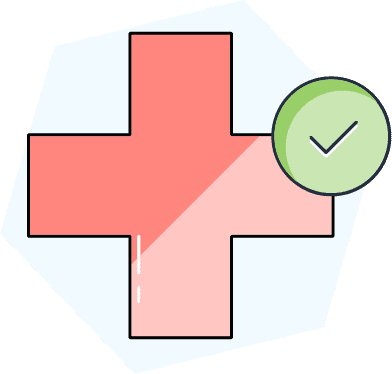 What Medigap Covers
Every Medigap policy offers certain core benefits that enhance Original Medicare. Common coverages include out-of-pocket expenses like coinsurance and deductibles, though exact coverages depend on the chosen plan.
Copays and Coinsurance
Copays are out-of-pocket expense that patients must pay each time they receive medical care. For example, Medicare beneficiaries have a per-day copay for hospital stays that last longer than 60 days. Coinsurance, on the other hand, is the percentage of the cost of a service that you share with Medicare. With Part B, Medicare typically pays 80% and the patient pays 20%.
Deductibles
Deductibles are the amount of money the patient must pay out of pocket for healthcare before Medicare starts paying for the costs. The 2023 deductible for Part A is $1,600 and Part B is $226. Some Medigap plans fully or partially cover this deductible.
Blood Usage
If you need blood for inpatient or outpatient care and your provider must purchase the blood for you, Original Medicare does not cover the first three pints you receive. However, all Medigap plans fully or partially cover those first three pints of blood needed for transfusion treatments before Medicare covers any additional pints.
Additional Benefits
Several Medigap plans include benefits beyond the most common coverages, such as:
Part B excess charges: This benefit helps pay the difference between what a provider charges and what Medicare will pay.
Foreign emergency care: If you need healthcare services while traveling outside of the United States, some Medigap plans will cover 80% of those costs.
Out-of-pocket limit: This benefit sets a cap on how much beneficiaries pay for healthcare each year for covered care. After the limit is met, excluding deductibles and copays, the Medigap plan would cover 100% of remaining covered costs.
Recommended Reading: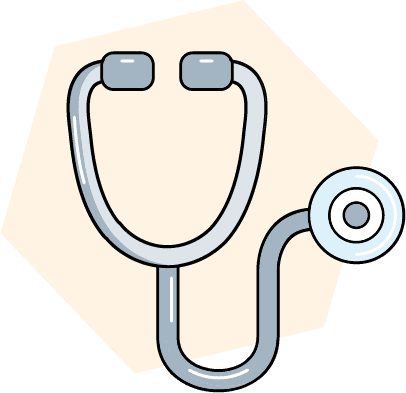 What Original Medicare Covers and Associated Costs
It is important to note what Original Medicare covers and costs to best understand how Medigap can help.
Medicare Part A
Part A is hospital coverage, which helps beneficiaries pay for inpatient care. Benefits include:
Inpatient hospital care, such as major surgeries, procedures, and hospital stays
Skilled nursing facility care
Hospice care
Home health care
Medicare Part B Benefits
Part B is medical coverage, which helps beneficiaries pay for outpatient care. Benefits include:
Doctor's appointments
Preventive services, such as screenings and vaccinations
Durable medical equipment, such as walkers and wheelchairs
Emergency ambulance transportation
Lab tests and blood work
| Feature | Medicare Costs: What You Pay Without Medigap |
| --- | --- |
| Part A: Premium | $0 for many Americans; $278 or $506 if you do not receive premium-free Part A in 2023 |
| Part A: Deductible | $1,600 in 2023 |
| Part A: Copay | $400 per day for days 61-90 of hospital stay; $800 per day for lifetime reserve days; $200 per day for days 21-100 of extended care services in a skilled nursing facility |
| Part B: Premium | $164.90 for many Americans in 2023; scaled premiums for those with higher incomes |
| Part B: Deductible | $226 in 2023 |
| Part B: Coinsurance | 20% |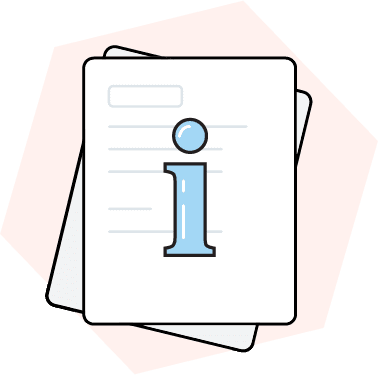 Types of Medicare Supplement Plans
There are a total of 10 Medigap plans, but Plans C and F are no longer available to new enrollees unless you became eligible for Medicare before January 1, 2020, but chose not to enroll at that time. Insurance companies may not offer every plan, but they are required to offer Medigap Plan A if they offer any Medigap plans at all.
Plan A: Medigap Plan A offers core benefits, including coverage for Medicare Part A (hospital) and Part B (medical) coinsurance, forming the basis for all Medigap plans. It serves as an essential safety net for basic healthcare expenses.
Plan B: Medigap Plan B builds on Plan A by adding coverage for the Medicare Part A deductible, helping reduce out-of-pocket expenses for hospital stays. This plan is suitable for those seeking a bit more protection than Plan A.
Plan C: Medigap Plan C provides coverage for both Part A and B deductibles, as well as foreign travel emergency care. However, it is no longer available to new enrollees after 2020.
Plan D: Medigap Plan D is structured similarly to Plan C, but excludes coverage for the Part B deductible. It offers a balance of coverage and cost and is suitable for those who frequently travel abroad.
Plan F: Medigap Plan F offers the most comprehensive protection, including coverage for Part B excess charges. However, it is closed to new enrollees as of 2020.
Plan G: Medigap Plan G resembles Plan F, but without Part B deductible coverage. It's a popular choice for those wanting extensive benefits without the highest premiums.
Plan K: Medigap Plan K covers 50% of certain costs, including the Part A deductible. It also features an annual out-of-pocket limit. This could be appealing for those comfortable with sharing some costs in exchange for lower premiums.
Plan L: Medigap Plan L covers 75% of certain costs and also has an out-of-pocket limit. It offers a higher level of coverage for those willing to pay slightly more than Plan K.
Plan M: Medigap Plan M is a targeted plan that covers 50% of the Part A deductible along with standard benefits, catering to those seeking essential benefits with lower premiums.
Plan N: Medigap Plan N offers a balanced choice with copayments for some services. It is designed for affordability without sacrificing essential coverage.
Recommended Reading:
Benefits

Plan A

Plan B

Plan C

Plan D

Plan F

Plan G

Plan
K

Plan
L

Plan M

Plan N

Part A coinsurance and hospital costs for up to 365 additional days after Medicare benefits are disbursed

Yes

Yes

Yes

Yes

Yes

Yes

Yes

Yes

Yes

Yes

Part B coinsurance or copayment

Yes

Yes

Yes

Yes

Yes

Yes

50%

75%

Yes

100% coinsurance; but copays may still apply

Part A hospice care coinsurance or copayment

Yes

Yes

Yes

Yes

Yes

Yes

50%

75%

Yes

Yes

Part A deductible

Not covered

Yes

Yes

Yes

Yes

Yes

50%

75%

50%

​Yes

Part B deductible

Not covered

Not covered

Yes

Not covered

Yes

Not covered

Not covered

Not covered

Not covered

Not covered

Part B excess charge

Not covered

Not covered

Not covered

Not covered

Yes

100%

Not covered

Not covered

Not covered

Not covered

Out-of-pocket limit

N/A

N/A

N/A

N/A

N/A

N/A

$6,940 in 2023

$3,470 in 2023

N/A

N/A

Blood (first three pints)

Yes

Yes

Yes

Yes

Yes

Yes

50%

75%

Yes

Yes

Skilled nursing facility care coinsurance

Not covered

Not covered

Yes

Yes

Yes

Yes

50%

75%

Yes

Yes

Foreign travel exchange up to plan limits

Not covered

Not covered

80%

80%

80%

80%

Not covered

Not covered

80%

80%
Source: Medicare.gov; accessed December 2022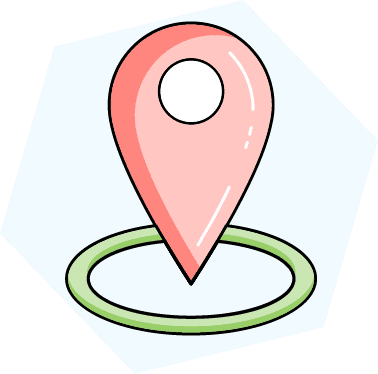 Medigap Plans for Those Living in Massachusetts, Minnesota, or Wisconsin
Though Medicare supplement insurance must offer federally standardized policy options, some states have slightly different plan setups. Massachusetts, Minnesota, and Wisconsin in particular structure some of their Medigap policies outside of the typical Plans A through N. Learn more about state-specific Medigap rules by contacting your state's Department of Insurance.
Pros and Cons of Medigap
Medigap plans could help you minimize your out-of-pocket healthcare expenses so you can get affordable treatment for comprehensive healthcare during your retirement years. Medicare supplement plans may not be right for every situation, but understanding your options will help you decide whether this type of coverage could help you manage healthcare costs.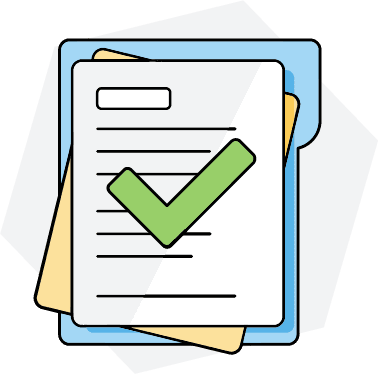 Advantages
Some of the advantages of opting for a Medigap plan include:
Cost gap coverage for Original Medicare: Medigap can help reduce many of the out-of-pocket expenses for covered services, helping to make healthcare more affordable overall.
Benefits remain consistent: All Medigap plans are standardized by letter, making comparisons across insurers straightforward. Each plan offers the same coverage regardless of the insurance company, simplifying the selection process.
Nationwide network of Medicare providers: Since Medigap works with Original Medicare, you can choose any provider in the U.S. that accepts Medicare. There are no health networks to consider.
Coordination of care and billing: The coordination of care within Medigap is primarily handled through Medicare, which can help simplify the billing process for beneficiaries.
Guaranteed issue rights and guaranteed renewability: Your eligibility for Medigap is guaranteed at the same time you qualify for Medicare at age 65. Additionally, your Medigap coverage renews automatically every year as long as you pay premiums. This stability aids in budgeting, especially for those who value fixed premiums and minimized financial surprises.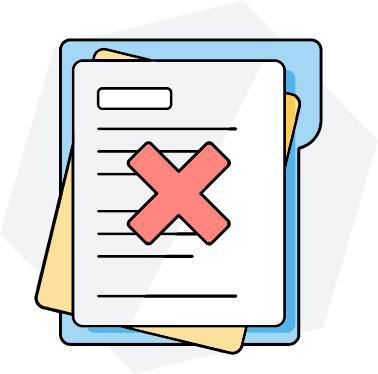 Drawbacks
Despite the benefits of a Medigap plan, there are also potential drawbacks to consider:
Higher monthly premiums: Generally, Medigap plans have higher monthly premiums than alternatives like Medicare Advantage. These costs can vary widely based on factors such as location and plan type.
Limited enrollment flexibility: You may be subject to medical underwriting if you miss the Medigap initial enrollment window. The process may result in denial of coverage if you suffer from certain pre-existing conditions.
No additional medical coverage: Medigap supplements Original Medicare's benefits but does not offer extended benefits beyond them. This means beneficiaries seeking more coverage for services like dental and vision care will need separate coverage plans. Likewise, Medigap does not include coverage for prescription drugs.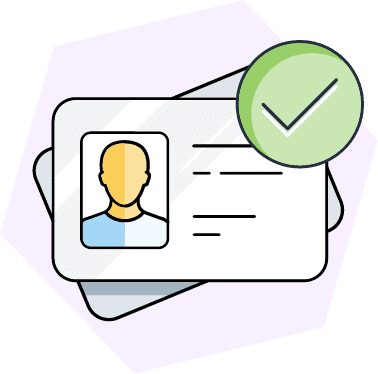 Eligibility and Enrollment
Eligibility Criteria for Medigap
To be eligible for a Medicare Supplement insurance plan, you must meet the following requirements:
Be eligible for Medicare. Those who are younger than 65 but eligible for Medicare due to disability may have fewer available options until they turn 65 years old.
Be enrolled in both Medicare Part A and Part B. As Medigap works with all of Original Medicare, beneficiaries must have both parts for eligibility.
Reside in the area where the Medigap policy is offered. Medigap plans can change by state, so it is important to ensure you review plans in the area where you live.
Not be enrolled in a Medicare Advantage plan when applying for Medigap. Medigap can only supplement Original Medicare, so those enrolled in Medicare Advantage at the time of application are not eligible for a Medigap plan.
Recommended Reading: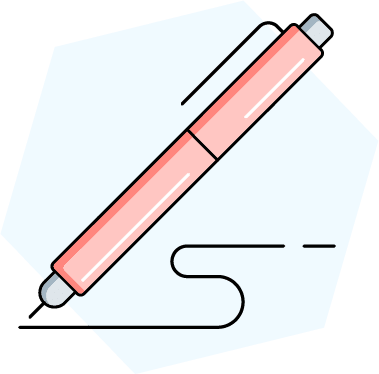 How To Enroll In Medigap
When you have decided that a Medigap plan could help you lower your out-of-pocket Medicare costs, you can work with a trusted agent, broker, or do research on your own to enroll with these key steps.
Decide which type of Medigap plan you need. Think through what benefits and features are most important to you. For example, if you have a health condition that requires regular use of your Part A hospital benefits, you may find Medigap plans that offer coverage for the Part A deductible and/or coinsurance helpful in keeping costs low.
Compare plan options in your area. Though the benefits for all plans with the same letter in your state will remain consistent, it is still important to consider the insurers offering them. Look into the insurer's reputation for customer service as well as pricing when comparing your options.
Complete an application and await approval. Once you decide which plan and insurer you'd like to enroll with, complete an application form and provide any required information. Depending on whether you enroll during your Initial Enrollment Period or afterwards, you may need to provide health information.
Await approval decision. Your application will be reviewed by the insurer for approval. If your application is denied, clarify with the insurer what the reasoning is to see if it is something you may address to reapply, either with the same insurer or elsewhere.
Pay your first premium and utilize your coverage. Once your application is approved, you may pay your first premium and use your Medigap benefits. However, it is a good idea to clarify whether or not there is a waiting period before you may fully use your benefits.
Recommended Reading: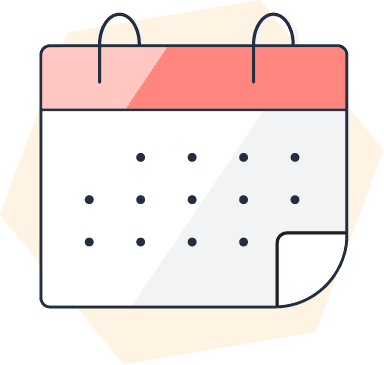 Enrollment Periods For Medigap
Unlike Original Medicare and Medicare Advantage, you do not have to wait for an annual enrollment period to join a Medigap plan. You may enroll at any time throughout the year as long as you meet eligibility criteria. However, enrolling during your personal Initial Enrollment Period can give you the best value and options.
Initial Enrollment Period
Your Initial Enrollment Period begins the first month you have Medicare Part B, or when you turn 65 or older. This period lasts for 6 months.
If you choose a Medigap policy during your 6-month open enrollment period, your health status will not impact the options available to you in your state and you will receive the same premium price as someone who is healthy.
Outside of Initial Enrollment Period
If you apply for a Medigap policy after your Initial Enrollment Period has passed, you may be required to undergo a medical exam that includes a blood draw, urine sample, blood pressure test, and other basic health status measurements.
Those with poor health may pay more for a policy or have a difficult time getting approved, or have fewer options available to them in general. Your premium may also be higher based on your medical exam results.
What to Know About Switching Medigap Plans
If you want to switch plans, be mindful that outside of your Initial Enrollment Period, you may face medical underwriting and higher premiums. However, some states offer additional enrollment windows to help those already enrolled in Medigap with switching to another plan.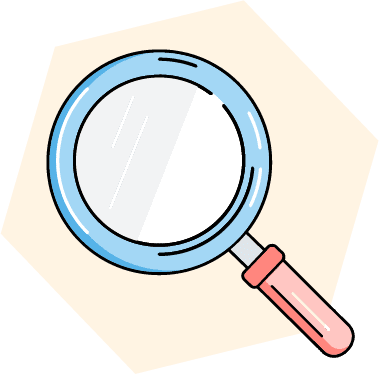 Medicare "Free Look" Period
When you enroll in a new Medigap plan, you are eligible for a 30-day "free look" period. This window allows you to keep your old Medigap plan and new plan active at the same time so you may evaluate whether you truly prefer your new plan.
If you decide that you do prefer your new plan, you can officially cancel your old plan. But if during your free look period you decide that you actually prefer your previous plan, you can drop your new plan and go back to your old one.
For this reason, it is important to not cancel your old coverage until the free look period is over.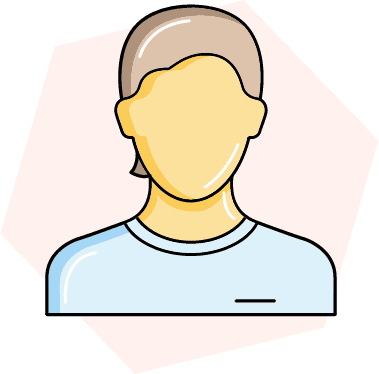 State-based Annual Enrollment Periods
Some states have either an annual Open Enrollment Period or an annual "birthday rule" that allows those who already have Medigap to enroll in a new Medigap plan without undergoing medical underwriting. This means the health plan provider has to allow you to enroll regardless of your age, health status, gender, or other factors.
State

State-based Annual or Birthday Rule Enrollment Period

60 days

from birthday to change to a different Medigap plan with similar or fewer coverage

63 days

from birthday to change to a different Medigap plan with similar or fewer coverages

60 days

from your birthday to change to a different Medigap plan with the same or fewer coverages

45 days

after your birthday to change to any plan offered in the state with the same or fewer coverages

February 1 to March 31

61 days

, starting from the first day of your birth month to change to a different Medigap plan with similar or fewer coverages

31 days,

beginning on your date of birth to change to a different Medigap plan with similar or fewer coverages
Alternatives to Medigap
You may be eligible for the following alternatives to Medigap, each of which can also help cut out-of-pocket expenses and maximize benefits for the right candidate.
Medicare Advantage
Medicare Advantage differs from Medigap in that Medicare Advantage's primary purpose is to expand coverage of benefits, not provide financial assistance for out-of-pocket expenses; however, it may still offer a viable alternative to Medigap by capping annual supplemental costs.
Medicare Advantage provides services beyond Part A and Part B benefits including vision, dental, and healthcare coverage. You can purchase a Medicare Advantage plan separately through a private insurer, typically for less than a Medigap plan. Unlike most Medigap plans, Medicare Advantage includes an annual out-of-pocket limit to keep costs low.
Medicaid
Medicaid is state-sponsored healthcare benefits that may work in concert with Medicare. Generally, Medicare pays first and Medicaid picks up some of the remaining costs for "dual eligible" candidates. To be eligible for Medicaid, you must be a U.S. citizen and permanent resident of that state in which you seek benefits, and qualify as low-income or very-low-income.
Medicaid eligibility also requires candidates to be pregnant or responsible for a dependent, blind, living with a disability or with a disabled family member, or 65 years or older. Medicaid may pay for Part B monthly premiums, additional out-of-pocket expenses, and some prescription drug costs for Medicare beneficiaries.
Recommended Reading:
Putting It All Together
Medigap fills in the cost gaps for the out-of-pocket expenses associated with Original Medicare. Enrollees in a Medigap policy can get coverage for deductibles, copays, and coinsurance payments, which can ultimately make healthcare more affordable.
Medigap doesn't limit you to a specific network of healthcare providers, so choose a plan based on the amount of coverage it provides, your budget, and your lifestyle, keeping in mind that plan pricing varies.
Recommended Reading:
You're just a few steps away from seeing your Medicare plan options.