Types of Auto Insurance
While every state that requires auto insurance has set minimum mandates for coverage, other options are also available for those who want to add more protection. Car insurance comes in various forms, each tailored to specific needs. Certain plans may not offer the complete coverage you desire, but you can bridge these gaps by choosing additional options.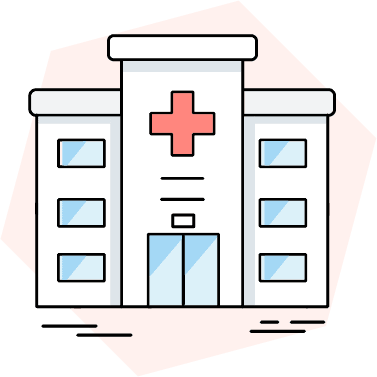 Liability Insurance
Liability insurance is a type of auto insurance that covers damages to others for which the policyholder is responsible. This coverage is required in every state with mandatory car insurance for drivers because it ensures that victims of accidents caused by the insured driver do not bear the financial burden. The coverage includes:
Bodily injury: Pays for medical expenses, lost wages, and pain and suffering of those injured by the policyholder.
Property damage: Covers the repair or replacement of vehicles or other property damaged in an accident caused by the insured.
Recommended Reading: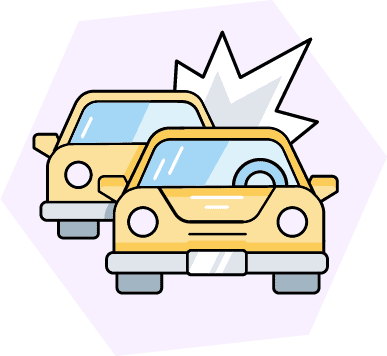 Collision Insurance
Collision insurance is a type of auto insurance specifically designed to cover repairs or replacement of the policyholder's own vehicle following a collision with another vehicle or object. Its primary purpose is to provide financial protection for the insured vehicle, regardless of fault in the accident. It is usually optional, but if you have a car loan or are leasing your vehicle, your lender may require it.
Typical coverage includes:
Damage from hitting another vehicle, even if you are at fault
Damage from hitting a stationary object, like a mailbox, parking column, or tree
Note that collision insurance usually does not cover damage from hitting an animal like a deer. Instead, that is covered under comprehensive insurance. Collision insurance also does not cover non-collision events, such as theft or natural disasters, and may not cover older vehicles if the cost of repairs exceeds the car's value.
Policyholders usually have the option to choose a deductible amount for this coverage, representing the amount they must cover personally before insurance benefits apply. It's important to understand that opting for a higher deductible can often result in lower premium costs, offering policyholders greater control over their coverage expenses.
Recommended Reading: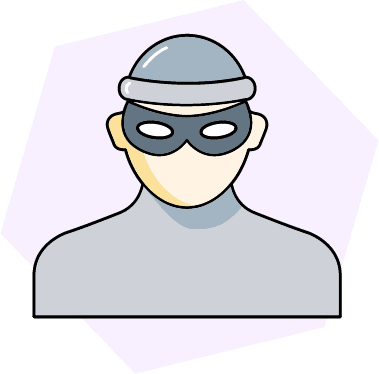 Comprehensive Insurance
Comprehensive insurance is a type of auto insurance that covers non-collision-related damages, acting as a safety net for various unexpected events. Like with collision insurance, this coverage is usually optional, but if you have a car loan or are leasing your vehicle, your lender may require it.
Comprehensive insurance covers:
Theft: Reimburses the owner if the vehicle is stolen.
Vandalism: Pays for damages caused by malicious mischief.
Natural disasters: Includes protection against events like floods, earthquakes, and storms.
Other unforeseen events: Such as damage from falling objects or contact with animals like deer.
Policyholders can typically select a deductible amount for this coverage, which is the sum they'll pay out of pocket before insurance coverage begins. Note that a higher deductible often leads to lower premiums, giving the policyholder flexibility in managing the cost of coverage.
Recommended Reading: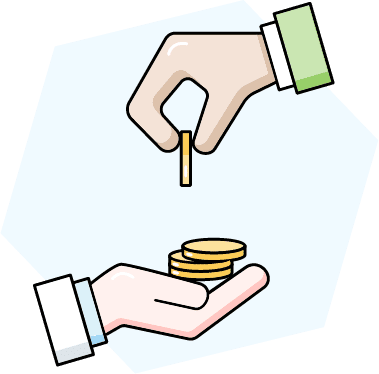 Uninsured/Underinsured Motorist Coverage
Uninsured/underinsured motorist coverage is a type of auto insurance that protects you if you're in an accident with a driver who lacks sufficient insurance or has no insurance at all. It is mandatory in some states to have this coverage.
Coverage includes:
Protection against uninsured drivers: If the other driver is at fault and doesn't have insurance, this coverage helps with your medical bills or car repairs.
Protection against underinsured drivers: If the other driver's insurance is inadequate to cover your expenses, this coverage makes up the difference.
When choosing appropriate coverage limits, consider your driving habits, location, and potential medical costs. A good rule of thumb is to match the uninsured/underinsured coverage to your own liability limits, but you may consider consulting with insurance agents or brokers to help tailor the coverage to your specific needs and financial situation.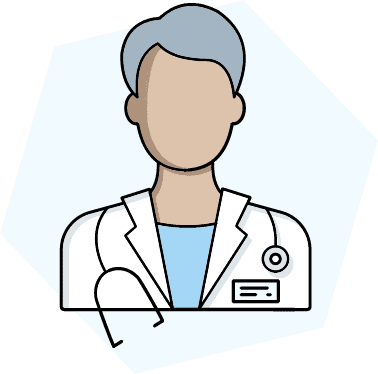 Medical Payments/Personal Injury Protection
Medical payments (MedPay) or personal injury protection (PIP) coverage is designed to cover medical expenses and other related costs for you and your passengers after an accident, regardless of who is at fault. It is mandatory to have this coverage in some states.
Coverage typically includes:
Medical bills: This includes hospital stays, surgeries, X-rays, and other medical treatments. As such, it often supplements health insurance.
Rehabilitation costs: This includes physical therapy or ongoing care needed for recovery.
Lost wages: Applicable to PIP only, this is compensation for income lost due to injury and inability to work.
The implementation of this coverage varies between states that are "at fault" and "no-fault". In no-fault states, PIP is often mandatory, and each driver's insurance covers their own injuries and related costs, regardless of who caused the accident. The ability to sue the other driver is limited.
However, in states without no-fault laws, the at-fault driver's insurance is generally responsible for medical expenses. PIP might be optional, and there may be more flexibility to sue the responsible party.
Other Types of Auto Insurance Coverage
In addition to the essential auto insurance coverages required by most states, there are various optional insurance coverages available to provide added protection for drivers. These optional coverages can be tailored to specific needs and preferences, allowing individuals to better customize their insurance policies to suit their unique circumstances.

Extended Policy Protection
Standard auto insurance may not offer enough protection because it is generally limited to your car's value. Some circumstances may make it beneficial to add more protections, such as if your car is brand new or when you have more assets to protect overall.
Umbrella Insurance
Umbrella insurance is a type of liability insurance that provides additional coverage beyond the limits of your standard auto, home, or boat insurance policies. It's designed to protect you from large and potentially devastating liability claims or judgments. Umbrella insurance acts as a second layer of protection, coming into play only after the underlying auto insurance liability limits have been reached.
In addition to extending limits, umbrella policies might cover claims excluded by other liability policies, such as false arrest, libel, slander, and liability coverage on rental units you own. In the context of auto insurance, an umbrella policy could cover significant property damage, serious bodily injury, or lawsuits stemming from auto accidents where you are found at fault.
Gap Coverage
Gap coverage, short for "guaranteed asset protection," is an insurance add-on designed to cover the difference between a vehicle's actual cash value and the amount still owed on its loan or lease. It becomes necessary when the outstanding balance on the car is greater than its market value, which can happen due to rapid depreciation.
If the vehicle is totaled or stolen, standard insurance may only pay the current market value of the car. Gap coverage pays the difference between this amount and what you still owe on the loan or lease, ensuring that you're not left with outstanding debt. Often, leases may require gap insurance, as the value of the car may depreciate faster than the lease payments reduce the balance owed.
New Car Replacement Coverage
New car replacement coverage is an optional endorsement that provides you with a brand-new car of the same make and model if your new car is totaled in a covered accident. This is unlike standard auto insurance, which pays out the depreciated value of the car at the time of the loss.
Coverage often applies to vehicles that are less than one or two years old. As new cars depreciate quickly, this coverage can be valuable if you're concerned about receiving only the depreciated value in a total loss scenario. In fact, some loans or leases require this coverage.

Protection Against Emergencies
Some common roadside emergencies are not covered by standard auto insurance, which is meant to help pay for sudden large expenses. However, some add-ons can help make even smaller emergencies more manageable.
Emergency Roadside Assistance
Emergency roadside assistance is a service that can be added to an auto insurance policy to provide help when you encounter common problems while driving. It may also be called towing and labor cost coverage. It covers:
Jump-starts
Flat tire changes
Towing
Fuel delivery
Lockout service
Minor mechanical repairs
Winching
You can purchase emergency roadside coverage through your existing insurer or through specialized providers or auto clubs, like AAA.
Mechanical Breakdown Insurance
Mechanical Breakdown Insurance (MBI) covers the cost of specific car repairs not covered by a warranty or after the warranty has expired. It acts like an extended warranty but is typically more comprehensive and flexible. It covers:
Engine parts
Transmission
Drive axles
Electrical components
Cooling systems, including air conditioning
Fuel system
However, it does not cover regular wear and tear or maintenance needs. Damage from accidents is also not covered, as this is covered through collision insurance instead. Note that if your vehicle is new or has a solid reliability record, you may not need MBI. Also assess your vehicle's existing warranty to avoid paying for overlapping coverage.
Trip Interruption
Trip interruption coverage is a part of travel or auto insurance that provides benefits if your trip is halted due to a covered loss, such as a breakdown, accident, or other unexpected events. It can help mitigate the financial inconvenience of such interruptions. It covers:
Accommodations if your trip is interrupted. This coverage can pay for hotel stays while your vehicle is being repaired.
Meals if you're stranded away from home.
Rental cars, public transportation, or other means to continue your journey or return home.
Some policies may reimburse non-refundable, prepaid expenses like tours or activities that were missed due to the interruption.
This coverage could be useful if you drive to travel often, as it offers protection against breakdowns on the road, accidents while you're on a trip, unexpected illness or injury, and severe weather events. However, check the policy for coverage limitations to avoid surprises.

Protection For Specific Vehicles
If you have a new car or car that needs specialty treatments and parts, you may benefit from coverages designed for non-standard vehicles.
Rental Reimbursement Coverage / Transportation Expense Coverage
Rental Reimbursement Coverage, also known as Transportation Expense Coverage, is an optional addition to an auto insurance policy that covers the cost of a rental car when the insured vehicle is being repaired due to a covered claim like an accident or theft. In some cases, it might also cover the costs of other transportation methods like taxis or public transit.
Classic Car Insurance
Classic car insurance is tailored to the unique needs of classic or collector cars, offering coverage that regular auto insurance may not provide. Often, a vehicle must be at least 15-25 years old, but this can vary by insurer. In addition, many policies stipulate that the classic car must not be used as a primary mode of transportation.
Unlike standard policies, classic car insurance often allows you to insure the car for an "agreed value" that you and the insurer decide upon, rather than actual cash value. You may also have the choice of specialty shops or specific repair methods that understand classic cars.
Custom Parts and Equipment Value (CPE) Coverage
Standard auto insurance typically only covers the vehicle's factory parts. Custom parts and equipment (CPE) coverage is an optional add-on that specifically protects modifications and enhancements made to a vehicle. This includes any alterations or additions that are not part of the manufacturer's original factory specifications, such as performance enhancements, custom bodywork, specialty tires, and accessibility modifications.
Some insurers may allow you to insure custom parts for an "agreed value" rather than actual cash value, ensuring that you're compensated for the full value of the customizations. Note that you may be required to provide receipts, photos, or appraisals to prove the value and existence of custom parts and equipment.

Protection For Specific Kinds of Drivers
Not all drivers are the same. As such, some car insurance types are designed for specific types of drivers. If you fall under a specific category, you may benefit from more tailored coverage.
Non-Owner Car Insurance
Non-owner car insurance is a type of liability coverage for people who drive but don't own a vehicle. It provides protection for bodily injury and property damage that you might cause to others while driving a borrowed or rented car.
If you often rent cars or borrow cars, non-owner insurance can provide consistent liability protection across different rental vehicles. This coverage can also help those who are in between cars preserve continuous insurance coverage, which can prevent higher premiums in the future.
SR-22 Insurance
SR-22 isn't a type of insurance itself but a certificate of financial responsibility. It's a document that verifies a driver has the state-mandated minimum amount of car insurance required to legally drive.
Typically, drivers who have been deemed high risk must possess an SR-22. This includes drivers convicted of driving under the influence or while intoxicated, those with multiple traffic offenses or serious infractions, those involved in an accident and found to be uninsured or underinsured, and those looking to reinstate their license after it had been suspended or revoked.
Usage-Based Insurance (UBI)
Usage-Based Insurance (UBI), also known as pay-as-you-drive or telematics insurance, is a type of auto insurance where premiums are determined by an individual's driving behavior. Unlike traditional policies, UBI takes into account specific driving habits. It relies on telematics devices installed in the vehicle or a mobile app that tracks driving patterns. These may include metrics such as speed, braking, acceleration, time of day, mileage, and other driving-related factors.
The gathered data is used to assess the risk associated with a driver's habits. Safe and responsible driving can lead to lower premiums, while risky behaviors may result in higher costs. Those who consistently practice safe driving behaviors are likely to benefit from lower premiums, as well as low-mileage drivers.
Ride-Sharing Coverage
Ride-sharing coverage is a specific type of auto insurance designed for those who drive for ride-sharing services like Uber or Lyft. Since personal auto policies often exclude coverage when driving for commercial purposes, ride-sharing coverage fills this gap and is crucial for those participating in the gig economy as drivers.
Many jurisdictions require proper insurance for ride-sharing drivers, so having this coverage may be a legal necessity. Coverage typically includes liability, collision, comprehensive, and uninsured/underinsured motorist protections.
Putting It All Together
Knowing how each auto insurance coverage type works can also keep you in compliance with your state's legal requirements for insurance coverage. But understanding the various types of auto insurance is also crucial when it comes to making informed decisions about your insurance coverage. It ensures you have the protection you need in case of accidents or unforeseen events. Knowing the intricacies of auto insurance can also help you manage your budget effectively, as you can select coverage options that align with your risk tolerance.
Recommended Reading:
Find an auto insurance policy that meets your needs.