Comprehensive insurance is a type of auto insurance coverage that covers damages done to your vehicle from something other than a car collision accident. For example, if your car suffers storm damage, is hit by a deer, is vandalized, or if a tree falls on it, comprehensive insurance will help to cover the damages.
Comprehensive policies are optional in every state. If you're financing a vehicle, your lender may require this type of insurance. Even if you're not financing, these policies offer valuable protection that you might want to consider, especially if you live in an area where any of the above situations are likely to occur.
Table of Contents
Understanding Your Auto Insurance Policy
When it comes to purchasing an auto insurance policy, the exact policies that are offered may vary from state to state. However, the most common coverages are offered in most of the U.S.
Comprehensive coverage works alongside other parts of an auto insurance plan to offer a complete policy for drivers. Other features of an auto policy that are commonly offered in addition to comprehensive are the following: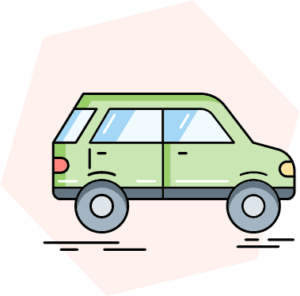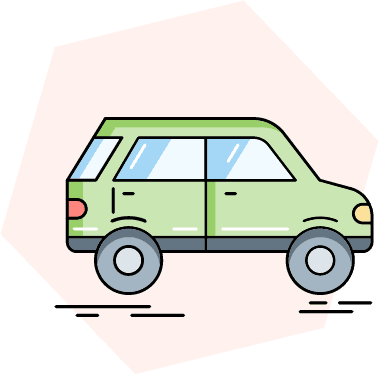 Liability coverage: Liability coverage covers injuries or damages to another party due to an auto accident of your fault.
Medical payments: Medical payments covers injuries that you or your passengers may sustain due to an auto accident, regardless of who is at fault. In some states, medical payments will cover damages that you sustain as a pedestrian hit by a vehicle.
Personal injury protection: Personal injury protection offers coverage similar to medical payments, but it may include additional features, such as paying for child care or lost income. This type of coverage is usually offered in states where medical payments are not.
Collision: Collision coverage covers your vehicle for damage caused by colliding with another car or object, such as a building or guardrail. This is usually required if you are financing your vehicle and generally has a deductible.
Uninsured and underinsured motorist coverage: Uninsured and underinsured motorist coverage covers you, your passengers, and your vehicle if you are hit or injured by a driver who either carries no insurance or does not have enough insurance. Some states may require this coverage, while other states leave it as optional.
It is essential to know what parts of an auto policy will cover you and your vehicle so you can make an informed decision. Comprehensive coverage will be a key part of your policy if you want your car covered for things other than accidents, such as water damage or theft.
How Does Comprehensive Insurance Work?
Comprehensive insurance is considered an add-on, meaning it typically cannot be purchased as a stand-alone policy. Because this policy covers damage not caused by an accident, you might hear it called "other than collision" coverage. You might also hear the term "full coverage," which refers to a package deal that includes comprehensive and collision coverage.
However, it is important to note that "full coverage" is not an official insurance term and may vary significantly in meaning.
Eligibility
If you want to include comprehensive coverage as part of your auto policy, you must meet your insurance company's requirements first. Some companies have little to no eligibility requirements. Other companies may require that the car not be over a certain age or worth more than a specific value.
If your vehicle has a reconstructed title — meaning the vehicle was totaled and rebuilt — you may find that some companies will not allow you to purchase comprehensive coverage.
Coverage
All of the following are typically covered under the comprehensive portion of an auto policy: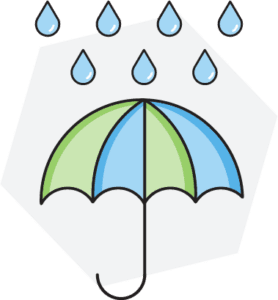 Damages caused by animals: This can include your vehicle colliding with an animal on the road or damages caused by an animal while your vehicle is stationary.
Theft: If your vehicle is stolen, comprehensive coverage can help replace it or pay for damages caused to the car while it was out of your possession.
Fire: In the event that a fire damages your car, comprehensive coverage would help cover the costs of repair or replacement.
Vandalism: Should your automobile be vandalized, such as getting scratched with keys, comprehensive coverage can help cover the damage.
Water damage: This can include both driving accidentally through standing water or damage caused by a flood.
Natural disasters: For other natural disasters, such as hail, lightning, tornados, and earthquakes, comprehensive is the coverage to help repair or replace your vehicle if it is damaged.
Windshield and glass coverage: For most states and companies, glass breakage is covered under the comprehensive section of your auto policy and is subject to your deductible. However, some companies may offer separate coverage for glass breakage.
What's Not Covered?
The following damages are not covered under comprehensive coverage:
Damages caused by collision with another vehicle or physical object
Mechanical breakdown
Wear and tear
Maintenance
How Comprehensive Insurance Pays for Damage
Comprehensive insurance typically has a limit on how much it will pay for damages. The limit is usually the value of the vehicle or a certain percentage of that value. If you're driving an old car that is worth about $1,000 and you hit a deer and incur $2,500 worth of damage, your insurance company is going to cap the amount at the $1,000 value of the car. If you have a deductible of $500, then your insurance will only reimburse $500 of the repairs. In this situation, comprehensive insurance might not be the right coverage for you.
On the other hand, if you have a $50,000 vehicle and you hit a deer, incurring $20,000 in damages, you'll pay your deductible and your comprehensive insurance will cover the rest of the expenses, making it a wise purchase.
Most comprehensive policies have a deductible, which means if there is a covered event, you'll have to pay some money before your insurance policy kicks in. On the positive side, this means that if you want the coverage but are wary of the expense, having a higher deductible can lower your premium payments, making this insurance more affordable.
How Much Does Comprehensive Insurance Cost?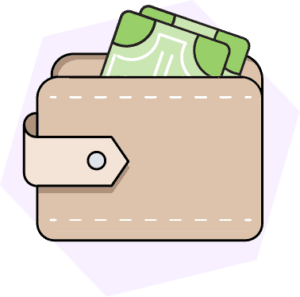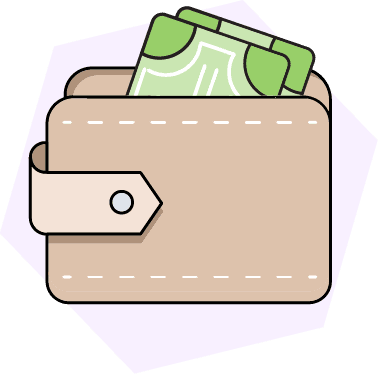 Including comprehensive insurance in your auto policy will raise the overall premium. The national average of comprehensive coverage is $263 per year. However, the price you pay can vary greatly on many factors.
Your overall insurance premium is affected by factors such as:
Age
Gender
Credit rating
Driving and insurance history
Location
Miles driven annually
Type of vehicle you are insuring
Furthermore, the level of coverage you select and your deductible will also affect your premium. The lower your deductible, the more your insurance premium will be. You can help offset higher premiums by taking advantage of any discounts the insurance company offers and you are eligible to receive.
Should You Get Comprehensive Insurance?
When you purchase an auto policy, it is important to know if including comprehensive insurance is the best decision for you. Considering details, such as the age of your vehicle and the cost of the coverage, can help you make a well-informed decision.
Consider Getting Comprehensive Insurance If…
Including comprehensive coverage in an auto policy may not be the best choice for everyone. You should consider including this coverage in the following situations:
You are financing or leasing your vehicle; this may be a requirement for most lenders.
You have a high-value vehicle and want to avoid being stuck paying out of pocket for comprehensive type damages.
You live in an area prone to animal collisions.
You live in an area prone to weather or natural disasters such as floods or tornados.
You drive a lot and do not want to take the chance on any uncovered damages.
Advantages
There are many advantages of carrying comprehensive insurance such as the following: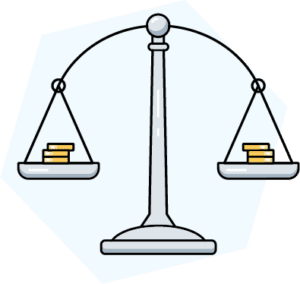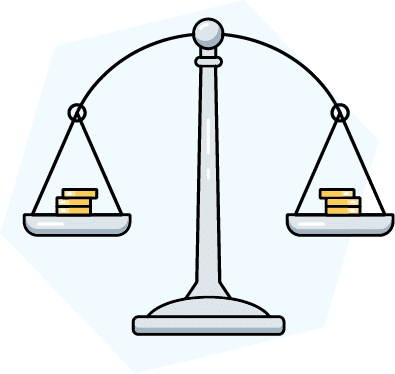 Providing repairs or replacement of your vehicle if you hit an animal
Repairing or replacing your car if it is vandalized or stolen
Fixing broken glass, such as a windshield
Repairing or replacing your car if it is damaged due to water, fire, or another natural disaster
Disadvantages
Although there are many advantages of carrying comprehensive coverage, there are some disadvantages as well.
Carrying comprehensive coverage will lead to an overall higher insurance premium.
If you do not drive often or your vehicle is stored somewhere safely, you may not need to carry comprehensive coverage.
If you have an older vehicle, the price of carrying the comprehensive coverage may outweigh what the policy will pay out.
How to Get Comprehensive Insurance
Once you decide if comprehensive is right for you, it is important to follow the following steps to acquire the coverage.
Choose an insurance company that is best for you. If you have a current agent and policy, you may contact them to add this coverage to your policy. However, if you are looking for a new policy, the first step will be finding a reputable company. You can search online at AM Best to review a company's overall ratings and financial strength.
Get quotes. You can contact each company or fill out a quote online to see what price point you can expect. You can also look at different deductibles for comprehensive to lower premiums. If you are adding comprehensive coverage to a current policy, your agent can tell you your options and price points.
Select a policy and make the purchase. Once you have decided on the company and coverage you want, you will need to complete an application and pay for the policy to take effect. If you are adding on this coverage to a current policy, you may or may not have to pay upfront.
Complete any follow-up items. Some companies may need to inspect or see pictures of the vehicle within a certain amount of days to ensure the policy remains unchanged and in effect.
Review your policy. You will receive your policy in the mail within a week or two of purchasing the policy or making any changes. Be sure to review the new policy to ensure all changes have been completed correctly.
Comprehensive vs. Collision Insurance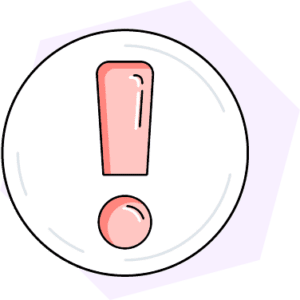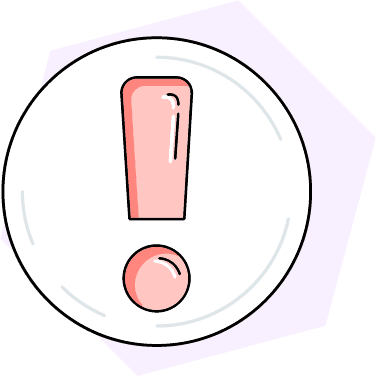 When it comes to covering your vehicle from damages, comprehensive and collision coverages work together. While comprehensive insurance covers damages from animals and other non-vehicle-related accidents, collision insurance covers damages from events such as hitting another vehicle or object.
These coverages are often purchased together but can be added to a policy separately. However, if you are leasing or financing your vehicle, the finance company may require you to carry both coverages.
All in All
Comprehensive coverage is a great way to protect you from paying high out-of-pocket expenses if your car is damaged by an animal, stolen, vandalized, or involved in a natural disaster. If you have a loan on your vehicle, own a high-value car, or only have one vehicle, carrying comprehensive insurance may be a wise choice. If your car is paid for, is an older model car, or is hardly driven, paying the higher premiums that come with comprehensive coverage may not be wise.
Find an auto insurance policy that meets your needs.
Find an auto insurance policy that meets your needs.