Understanding What Medicare Does and Doesn't Cover
Medicare is a federal health insurance program in the United States that provides coverage to those who are 65 or older. It is also available to those under 65 with specific disabilities, and those with End-Stage Renal Disease (ESRD). Medicare offers essential healthcare services, ensuring beneficiaries have access to necessary medical care without significant financial burden.
Whether you wish to learn more about how Medicare can help you or your loved ones, learn what Medicare does and does not cover. This introductory guide will clarify common misconceptions and help you understand Medicare's covered services.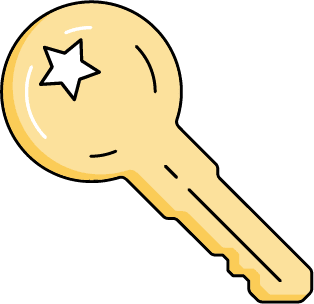 Medicare Coverages At a Glance
Medicare is comprised of two core parts, also known as Original Medicare:
Part A: Also known as hospital insurance, Medicare Part A primarily covers inpatient care in hospitals. This includes major covered surgeries and procedures, stays in the hospital or intensive care unit, skilled nursing facility care after a hospital stay, hospice care, and certain home healthcare services.
Part B: Also known as medical insurance, Medicare Part B covers a range of outpatient services. This includes doctor visits, preventive screenings and vaccines, lab tests, mental health services, and medical equipment like wheelchairs. Essentially, Part B covers the medical care or supplies needed to diagnose or treat medical conditions.
In addition, there are optional Medicare plans for beneficiaries to consider:
Part C: Also known as Medicare Advantage, Part C replaces Original Medicare and includes everything that Parts A and B cover at minimum. These plans often also feature additional benefits, such as vision care, dental care, and prescription drug coverage.
Part D: Also known as Medicare prescription drug coverage, Part D provides coverage for medications you would pick up from the pharmacy. Each plan has its own formulary, or list of covered medications and pricing tiers. Many Part C plans include Part D, but it can also be purchased as a stand-alone plan to compliment Original Medicare.
Medicare Supplement insurance: Also known as Medigap, these plans are paired with Original Medicare to help reduce some of Medicare's out-of-pocket expenses, such as Part A coinsurance, Part B deductibles, and more.
Explore what Medicare covers to see which plan, or combination of plans, would best meet your healthcare needs.
Recommended Reading:
What Medicare Covers: Parts A and B
Original Medicare is the foundation of healthcare coverage. Together, Parts A and B form the core coverage that many beneficiaries start with as it provides a solid base for addressing common healthcare needs.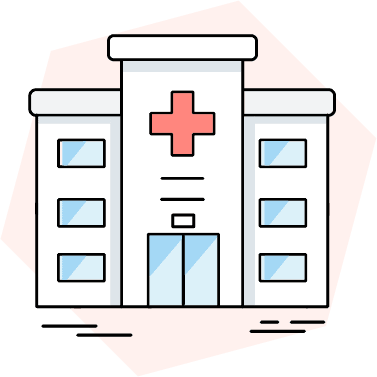 Hospital Inpatient Care
Medicare Part A covers hospital inpatient care, including medically necessary surgical procedures, semi-private rooms, general nursing care, and overnight stays in a hospital as part of your inpatient treatment. However, it does not cover private-duty nursing, a television, or a phone in your room if they are not part of your treatment.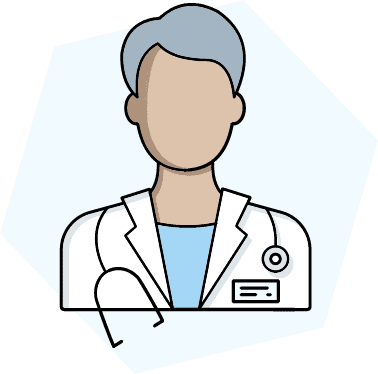 Medical Services
Medicare Part B generally covers visits to the doctor and medically necessary outpatient care and treatments where you do not need to be admitted to a hospital. This includes seeing your doctor when you feel unwell, seeing certain specialists like dermatologists and cardiologists, and receiving treatments like kidney dialysis and radiation therapy. However, ensure you meet Medicare's criteria for specialists and treatment for coverage.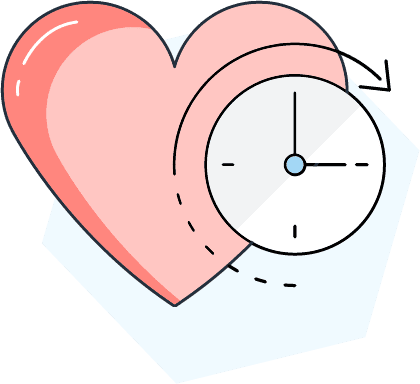 Preventive Services
Original Medicare covers preventive services to reduce the chances of illness or detect them at an early stage when treatment is most likely to work best. These include screenings like mammograms or colonoscopies, and preventive visits, such as the "Welcome to Medicare" preventive visit and yearly wellness visits. Note that annual physical exams are not considered a covered preventive service.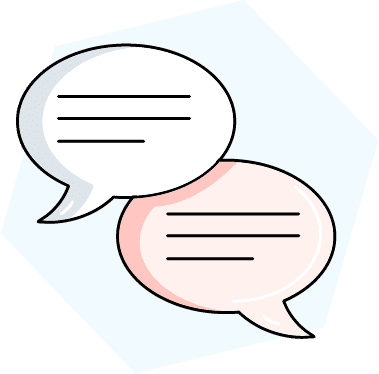 Mental Health Services
Both inpatient and outpatient mental health services are covered by Medicare, such as substance use disorder treatment, psychiatric evaluation, neurobehavioral status exam, individual and group psychotherapy. Part A covers inpatient care in a hospital, while Part B covers outpatient services and partial hospitalization. However, coverage might be limited to specific providers or facilities, and copays may apply.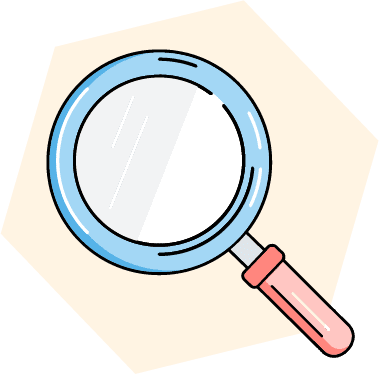 Screenings and Lab Work
Medicare Part B covers a broad range of screenings and lab tests. These include X-rays, MRIs, CT scans, EKGs, bone mass measurements, diabetes screenings, glaucoma tests, and lung cancer screenings. The specifics of what is covered can vary, and deductibles and coinsurance may apply.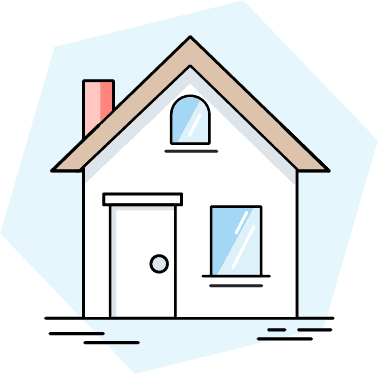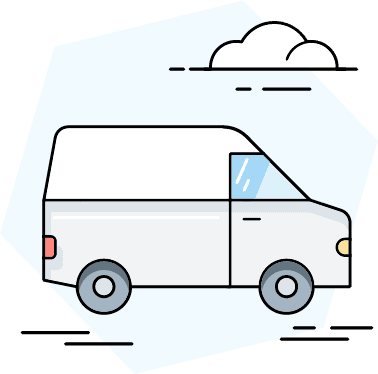 Emergency Transportation
Medicare Part B will cover ambulance services if other modes of transportation to the doctor or emergency room could endanger your health. However, non-emergency transportation is not covered, such as general rides to the doctor for routine examinations.
Medicare Coverage Limitations
Certain Medicare-covered services are subject to specific conditions. Common examples include:
Home health care and skilled nursing facility care require a physician's certification of need.
Physical, occupational, and speech therapy must be deemed medically necessary.
Chiropractic services are only covered if the service is specifically manual manipulation of the spine to correct a subluxation. Other services provided by chiropractors are not covered.
Second opinions, emergency care, rehabilitation, and limited vision and hearing services also fall under this category. Understanding these conditions helps optimize your coverage.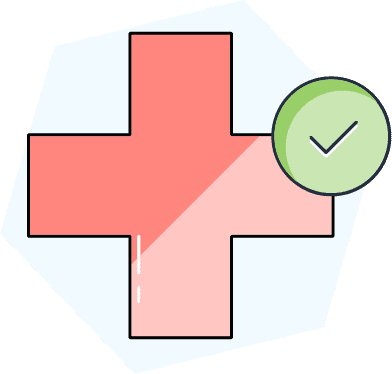 Medicare Part C (Medicare Advantage) Coverage
Medicare Part C, also known as Medicare Advantage, is an alternative to Original Medicare (Parts A and B). It's provided by private insurance companies and combines Parts A and B coverage. They also have out-of-pocket maximums, providing a safety net for healthcare costs.
Most Part C plans also offer prescription drug coverage (Part D) and additional benefits, such as:
Dental coverage
Vision coverage
Hearing coverage
Wellness programs
Telehealth care
Allowances for over-the-counter medication and supplies
Recommended Reading: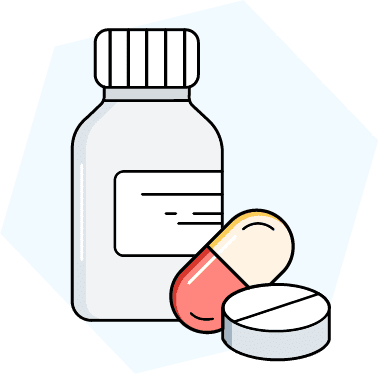 Medicare Part D Coverage: Prescription Drug Coverage
Medicare Part D is prescription drug coverage. It's available to everyone with Medicare and is offered by private insurance companies that are approved by Medicare. Part D plans help cover the cost of prescription medications and can protect against higher costs in the future.
Many Medicare Advantage plans bundle Part D coverage, but beneficiaries with Original Medicare can also enroll in stand-alone Part D plans. Each plan has its own formulary, or list of covered drugs, as well as its own organization of which price tier the drugs fall under. If you need drug coverage, it is best to compare Part D plans based on how each plan classifies your medications.
Recommended Reading: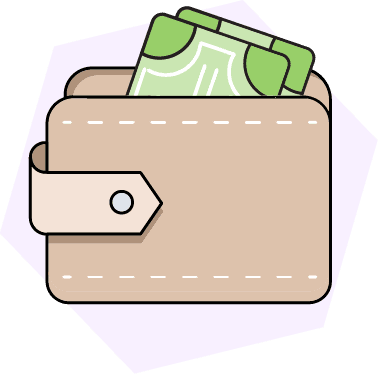 Supplemental Coverage (Medigap)
Medicare Supplement insurance, also known as Medigap, is private insurance that helps cover some healthcare costs not covered by Original Medicare, such as copayments, coinsurance, and deductibles.
However, as Medigap is meant to help with Medicare's costs, it does not offer its own extended benefits aside from some plans providing coverage for medical care when you travel outside the U.S.
But unlike Medicare Advantage, Medigap policies generally don't cover long-term care, vision or dental care, hearing aids, eyeglasses, or private-duty nursing.
What This Means For You
Understanding what Medicare covers and doesn't cover is crucial for making informed healthcare decisions. This information can help you avoid unexpected costs. Knowing what services fall under your plan can help you budget and plan your care effectively.
If you know there are specific health concerns and needs you will have, you may explore supplementary insurance options, such as Medigap and Plan D, or see if Medicare Advantage plans would offer more affordable and comprehensive care.
Ultimately, being well-informed about Medicare coverage enables you to proactively manage your health while safeguarding your financial well-being.
You're just a few steps away from seeing your Medicare plan options.