Does Medicare Cover Eyeglasses?
Generally, Medicare does not cover eyeglasses or vision-related services. In very limited circumstances, Medicare may cover eyeglasses if it is deemed a medical necessity, such as if glasses are needed after cataract surgery. If you opt out of Original Medicare and choose a Medicare Advantage plan, you will likely gain coverage for glasses and other vision services.
Table of Contents
The Importance of Eye Health
An estimated 93 million US adults are at high risk for vision loss, but only half of those people have visited an eye doctor in the last twelve months. Vision treatment is critical to prevent common issues such as cataracts, diabetic retinopathy, glaucoma, and macular degeneration. Vision loss can cause a severe decline in quality of life, affecting your ability to drive, work, and navigate the world around you — so taking care of your eye health as you age is critical.
It is important to know what services are covered by Medicare to ensure you receive the best treatment. If vision services are unavailable to you through Original Medicare, other options exist to cover your vision needs.
Limitations on How Original Medicare Covers Eyeglasses
Medicare does not cover eyeglasses except after cataract surgery. In general, Medicare does not cover most vision services. There are some exceptions to that rule, but typically you will need to find vision coverage through secondary insurance or by switching to a Medicare Advantage plan.
What Vision Care is Covered?
There are certain unique circumstances when Original Medicare will cover vision services, such as the following:
Cataract Surgery: Cataract surgery is a corrective procedure to fix a cloudy area of the eye that blurs your vision. Medicare Part B can cover up to 80% of the cost of cataract surgery.
Glaucoma Screening: Glaucoma is a disease that can cause damage to the optic nerve of the eye, causing vision issues up to blindness. Medicare Part B will cover one screening per year for those with a high risk of developing glaucoma.
Diabetic Retinopathy: Diabetic retinopathy is an eye condition in people with diabetes that can cause vision loss and blindness. Medicare Part B will cover one eye exam per year to screen for this disease if you have diabetes.
Macular Degeneration: Macular degeneration is age-related degeneration of the eye. Medicare Part B may cover tests and treatments for those that suffer from macular degeneration.
Medigap Coverage
A Medigap plan, also known as a Medicare Supplement Plan, is an optional plan you can purchase to help cover copays and deductibles that Medicare does not cover. These plans will not typically cover vision services unless Medicare also covers the services. For example, the Medigap plan may cover the 20% the insured owes for cataract surgery but will not cover regular vision services.
How Does Medicare Advantage Cover Eyeglasses?
Medicare Advantage, also known as Medicare Part C, is a health insurance plan that an individual can choose in lieu of Medicare. These plans cover all of the services that Medicare Part A and Part B cover, alongside additional benefits, such as vision, dental, and more. Vision benefits will often include coverage for eyeglasses.
Some plans may have a limit on what is covered, such as one set of eyeglasses — the frames and lenses — every year. Not all Medicare Advantage plans will include these services, so review your plan carefully if you're looking to switch from Original Medicare to Medicare Part C.
Additional Vision Coverage
Medicare Advantage plans not only cover eyeglasses but often cover other vision services. Most Medicare Advantage plans will cover all the services that Medicare will cover, such as cataract surgery, as well as the following services:
Contact lenses
Fittings for lenses of eyeglasses
Replacement lenses
Eye Exams
Surgery
How Much Do Eyeglasses Cost with Original Medicare?
Original Medicare generally offers no coverage for eyeglasses. If you have no other vision insurance, you may have to look at paying out of pocket for your eyeglasses and exam. An eye exam can cost $50-$250, with an average of $95. Eyeglasses can range greatly depending on your individual prescription and what type of frames you choose. Generally, glasses start in the $100 range.
If Medicare is paying for eyeglasses after cataract surgery, Medicare will cover one basic pair of glasses following surgery.
How Much Do Eyeglasses Cost with Medicare Advantage?
A Medicare Advantage plan generally includes coverage for eyeglasses. Most plans will cover one pair of eyeglasses per year, which includes one set of frames and lenses with little to no out-of-pocket expense. However, if you decide to get contact lenses instead of eyeglasses, the plan will not usually cover both eyeglasses and contact lenses in the same year.
How to Find Coverage for Eyeglasses
If you have Original Medicare for your health insurance, you will need to find coverage elsewhere for vision services. Some of the following options may be available to you: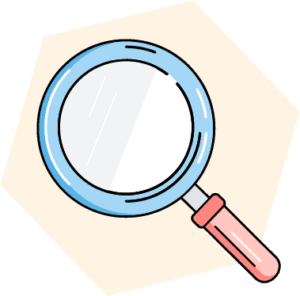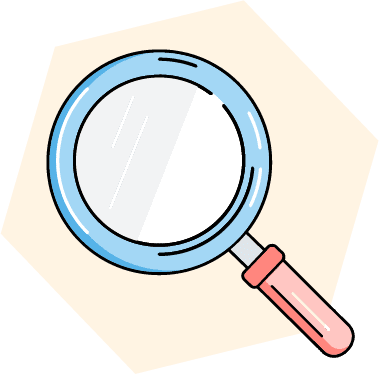 Private Insurance: Standalone vision plans can be purchased through private insurance companies to cover your vision needs. Furthermore, if you or your spouse still has employer-provided insurance, that plan may include coverage for vision services.
Nonprofit Organizations: Certain nonprofit organizations can help pay for eyeglasses. For some of these programs, you may have to meet specific requirements, such as being without vision coverage or under a certain income threshold. You can find a list of programs available online at AAO.org.
Discount Loyalty Programs: Being a member of certain organizations may include discounts for eyeglasses. For example, if you are a member of AARP, you may be eligible for discounts on eyeglasses.
Online Shopping: Shopping online for eyeglasses may be more affordable than purchasing glasses from a store or eye doctor. You will need a valid prescription to upload to the site to order glasses online. Some states even offer online eye exams.
Putting It All Together
If you or someone you love is a Medicare recipient, it is essential to know that eyeglasses will not be covered. Generally, Medicare does not cover any vision services except in unique circumstances. To get adequate vision care, a Medicare recipient will need to look outside of their Original Medicare plan for vision coverage. Having sufficient coverage and knowing your options will give you the best eye care possible.
Frequently Asked Questions
You're just a few steps away from seeing your Medicare plan options.
You're just a few steps away from seeing your Medicare plan options.