Medicare Advantage and Medicare Supplement (also known as Medigap) are two distinct types of health insurance plans in the United States, both designed with Original Medicare (Part A and Part B) in mind and May provide additional coverage. However, they differ in structure, benefits, costs, and how they interact with the original Medicare program.
Medicare Advantage, often called Part C, is an all-in-one alternative to Original Medicare offered by private insurance companies approved by Medicare. These plans bundle together the benefits of Part A (hospital insurance) and Part B (medical insurance) and often include additional coverage such as prescription drugs (Part D), vision, dental, and wellness programs.
On the other hand, Medicare Supplement plans, or Medigap plans, are designed to fill in the "gaps" left by Original Medicare. Private insurance companies offer these plans. They are meant to cover some or all of the out-of-pocket expenses that Original Medicare beneficiaries would otherwise have to pay, such as copayments, coinsurance, and deductibles.
Table of Contents
Medicare Advantage vs. Medicare Supplement At a Glance
The primary goal of Medicare Advantage is to provide well-rounded health coverage while keeping costs down. Medicare supplements aim to provide financial assistance for deductibles, coinsurance, and other expenses for Original Medicare services.
| | Medicare Advantage | Medicare Supplement |
| --- | --- | --- |
| Sold by | Private Companies | Private Companies |
| Health coverage   | Plan-provided: Part A, Part B, usually Part D  | Provided by Original Medicare  |
| Extra coverage | May include vision, dental, hearing, gym membership coverage | Not usually, but some cost coverage when you travel internationally |
| Out-of-network Coverage | Not usually  | Yes, if provider/facility accepts Medicare  |
| Drug coverage  | Yes, usually  | No; Must buy Part D |
| Premiums | | |
| Deductibles, copays, coinsurance | Vary based on plan | Vary based on plan |
| Out-of-pocket costs | Annual limit on costs | Plans K and L have out-of-pocket limits, but others don't |
What Is Medicare Advantage?
Approved private companies offer Medicare Advantage Plans. These plans provide another avenue to get the same coverage provided by Medicare Part A and Part B coverage, and usually drug coverage (Part D). According to research from the nonprofit Kaiser Family Foundation (KFF), the average Medicare beneficiary has a choice of 43 Medicare Advantage plans in 2023, an increase from 2022.
Medicare Advantage plans frequently offer additional benefits not provided by Original Medicare, although these benefits differ by insurer. Widely offered extras include:
Vision
Fitness
Dental
Over-the-counter drug cards
Remote access (telehealth visits)
Meals for a limited time
How Does Medicare Advantage Work?
To get Medicare Advantage, you must get Part B coverage and pay your Part B coverage ($164.90 for 2023 at a minimum, with increases based on your income) plus your premium ($18 per month on average in 2023). You have the same Medicare rights and protections as Original Medicare.
But there's a critical difference. With Original Medicare, you can see any physician you wish in the U.S., as long as that doctor accepts Medicare. With a Medicare Advantage plan, you see a physician within the plan's network within a geographical service area to get covered care. They may also provide out-of-network or emergency coverage at a higher cost.
Medicare Advantage premiums, copays, deductibles, and other charges vary by plan and can change yearly. However, once you set a preset limit for out-of-pocket expenses, Medicare Advantage pays 100% of your additional covered health services for the rest of the year.
| | Open Enrollment Period for Medicare Advantage and Medicare Drug Coverage | Medicare Advantage Open Enrollment Period |
| --- | --- | --- |
| Enrollment Period | October 15–December 7  | January 1–March 31 |
| Coverage Starts | First day of the month, after you join the plan. | January 1 |
| What You Can Do | Switch from Original Medicare to a Medicare Advantage Plan.Switch from Medicare Advantage Plan back to Original MedicareChange from one Medicare Advantage Plan to another Medicare Advantage Plan.Join, switch or drop a Medicare drug plan | Switch to another Medicare Advantage Plan from an existing Medicare Advantage Plan.Return to Original Medicare from Medicare Advantage |
Pros and Cons of Medicare Advantage
The pros and cons depend on your health situation, available care network, and what you hope to get from your health insurance.
Pros of Medicare Advantage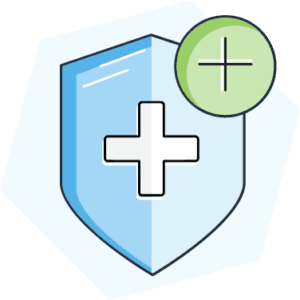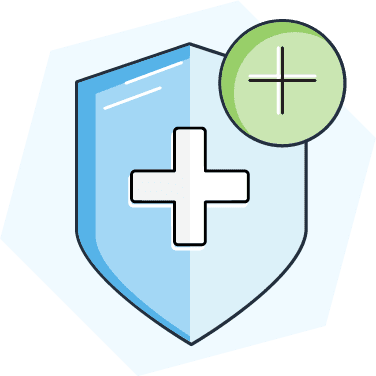 The pros of Medicare Advantage primarily concern expanded, bundled coverage for services you can't get through Original Medicare for a potentially affordable monthly premium. Medicare Advantage may also provide advantages in the following areas:
Can offer lower copays than Original Medicare copays, depending on the plan
An all-in-one approach to Medicare coverage so that you can avoid all the different "parts" for a one-insurer solution
May provide extra benefits you can't get in Original Medicare, such as vision and dental care, or SilverSneakers memberships for free gym access
Some insurers tailor plans for certain chronic conditions
Overall, one 2021 study found that among studies, Medicare Advantage delivers "significantly better quality of care, better health outcomes, and lower costs" compared with Original Medicare. The authors also pointed out that Medicare Advantage enrollees were less likely to experience adverse medical events and more likely to get recommended services for preventive care.
Cons of Medicare Advantage
Finding providers in the insurance network may be difficult, particularly if you need to see particular providers due to a chronic or severe condition. It can also be challenging to compare plans and assess potential costs. Medicare Advantage may also provide disadvantages in the following areas:
Limited to in-network providers, which may be challenging in some geographic areas
Specialist visits could require preauthorization or a referral
Rules and plans can change from year to year
Comparing the different plan types and network coverage can be confusing
Traditional Medicare patients report more favorable care experiences
Other disadvantages could pertain to specific populations. For example, one 2021 study found that Medicare Advantage plans tended to use less-expensive, older diabetes treatment drugs compared to Original Medicare.
Who Should Consider Medicare Advantage?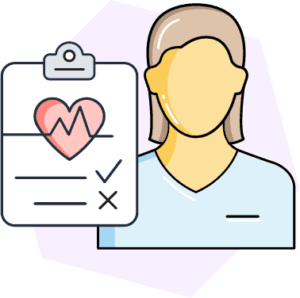 Medicare Advantage might work best for someone in reasonably good health who will not need to see many specialists. Medicare Advantage could also be a good fit if your care providers are already within the network. If you'd appreciate free gym memberships, fitness classes, or access to Apple Fitness+, a Medicare Advantage plan offering these bonus programs could seal the deal.
However, switching providers may not be worth the hassle if your care providers are outside of the Medicare Advantage network. It could also be a bad fit if you're dealing with complicated or chronic health issues requiring specialists or traveling often. If you live in a rural area or an area without many MA providers, you may be frustrated trying to find in-network doctors or face an expensive, out-of-pocket experience.
In general, to be eligible for Medicare Advantage, you must:
Be 65 or older or younger than 65 and qualify for Medicare
Be enrolled in Medicare Part A and Part B
Live in a Medicare Advantage insurance provider's service area
Be a U.S. citizen or legally present in the U.S.
What Is Medicare Supplement?
Medicare Supplement Insurance, also known as Medigap, helps to fill the cost "gaps" in Original Medicare. A Medigap policy is provided by private health insurance and is not part of Medicare or any other federal program.
Medigap traditionally helps to cover copayments, coinsurance, and deductibles. But Medigap plans can also help with other types of cost-related gaps, such as for emergency visits while traveling outside the U.S.
As with Medicare Advantage, you pay a monthly premium to a private insurance company for Medigap coverage. You can likely choose a plan from several options. But Medicare Advantage and Medigap coverage differ in some ways, too.
How Does Medicare Supplement Work?
First, you must have Original Medicare (Part A and B) to buy a Medigap policy. Then, you purchase your supplement during the Medigap Open Enrollment Period. This enrollment period occurs in the first six months after you have Medicare Part B (Medical Insurance) and are 65 or older. You pay your standard Part B premium plus your Supplement premium, which varies.
Medicare Supplement programs are standardized and identified by letter. All plans cover Part A coinsurance and hospital costs up to 365 days after Medicare benefits are exhausted. Remember that not all plans are offered in all states.
But then, between these ten or so policies, you'll compare plans to spot differences in:
Part A and B copays
Part A and B deductibles
Part B excess charge
Foreign travel coverage
Out-of-pocket limits
If you have Original Medicare and go to the doctor, first, Original Medicare pays the Medicare-approved amount for covered visit costs. Then, your Medigap insurance company pays its share of the costs.
Unlike Medicare Advantage plans, Medicare Supplement plans sold today don't cover drugs, vision or dental services, long-term care, or private nursing. So you'll need to buy separate coverage or pay out of pocket for those services.
Pros and Cons of Medicare Supplement
Medicare supplement can help you pay for costs uncovered by Original Medicare. Still, they can be hard to understand without plenty of time to research options.
Pros of Medicare Supplement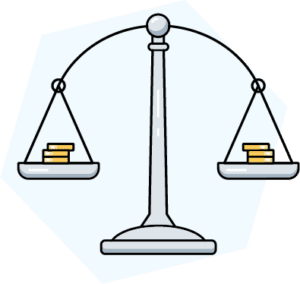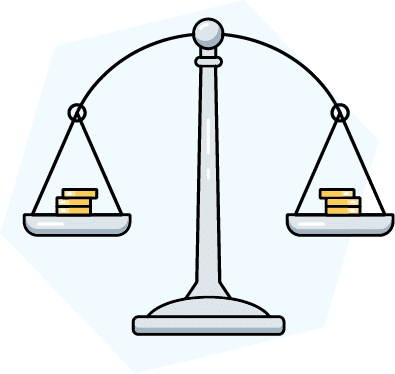 Medicare Supplement plans are primarily advantageous if you sign up during your initial six month enrollment period. There are also some other advantages of Medigap:
During your 6-month Medigap open enrollment period, you can buy any policy from a company for the same price as a healthy person—even if you have health problems.
If signing up for a Medigap plan open enrollment, you can't be denied coverage or be made to go through a waiting period for coverage.
If you have Medigap paired with Original Medicare, you aren't restricted to an in-network provider.
Some standardization can make comparing letter plans offered by different insurers within your state easier.
Guaranteed renewable even if you develop a health condition.
Cons of Medicare Supplement
The disadvantages of Medicare Supplement plans are notable if you've missed the enrollment period or don't have much time to compare plans and pricing. They include the following:
If you miss the Medigap enrollment period, you might not be able to buy a Medigap policy, could pay more due to any preexisting health problems, or have to wait for coverage.
Must compare plans to figure out deductibles, copays, limits, and costs. The same letter plan can vary in price depending upon the private insurer offering the plan.
Can vary by state: Medicare supplement policies are standardized differently in Minnesota, Massachusetts, and Wisconsin.
Limited eligibility for those under age 65, in some circumstances.
Doesn't help address coverage gaps in vision, dental, or hearing services.
Who Should Consider Medicare Supplement?
Someone with preexisting health conditions and sizable costs not covered by Medicare may find a Medicare Supplement policy a cost-effective option helping smooth out-of-pocket cost turbulence.
Particularly so if purchased during the Open Enrollment period. Medigap policy pricing is set at the same rate as for a healthy person during this period. Then, even if you have a health problem that develops later, the insurer can't cancel your policy as long as you pay your premiums. A handful of states offer guarantee issue protections beyond the original Open Enrollment period, while others allow for other qualifying events.
A Medicare Supplement may appeal if you prefer the Original Medicare approach to healthcare provider services and facilities. With Original Medicare, you don't have to stay in-network to get care but can see any provider accepting Medicare.
However, different supplement insurance companies may charge different premiums for the same plan. You may need spare time to sort out the differences in pricing and coverage. Premium costs can go up as you age but must be renewable.
Do note that if you're under 65 and have Medicare, federal law doesn't require insurers to sell Medigap policies to you. However, 33 states require insurance companies to offer at least one kind of Medigap policy to those under 65 in some circumstances.
Things to Consider When Choosing Between Medicare Advantage vs. Medicare Supplement 
If you're deciding whether to enroll in Medicare Advantage or a Medicare Supplement, consider the following factors before choosing.
Cost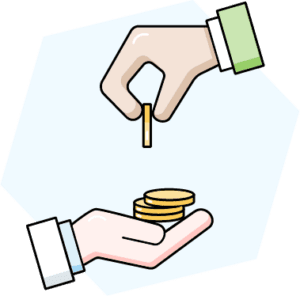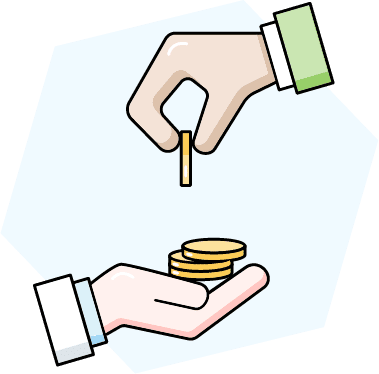 Medicare Advantage plans require copayments or coinsurance for covered services, and you'll also pay a monthly premium. Some Medicare Advantage plans can have lower out-of-pocket costs than Original Medicare (to which you'd add Medigap). However, remember that you'll pay higher or all costs if you see a provider outside the network or a specialist without a referral.
If you get a Medicare Supplement policy, you can benefit from an annual limit on out-of-pocket costs. The entire purpose of a Medicare Supplement policy is to help reduce your portion of Part A and Part B costs. But your premium will vary based on your policy and where you live.
Health
Healthy older adults interested in preventive care may find a Medicare Advantage plan a cost-effective way of accessing that care. Depending on the private insurer, a MA plan can cover in-network preventive care, gym membership, preventive vision and dental care, and other benefits.
However, if serious health issues cause your costs to run higher or more inconsistently, a Medicare Supplement plan can help you budget for out-of-pocket expenses.
Remember, a Medicare Supplement or Medigap plan doesn't provide you with Part A or Part B coverage; it just instead helps pay for costs not covered by Original Medicare. But as a result, if you're someone with new or continuing health issues, you have a wide choice of providers who accept Medicare.
Network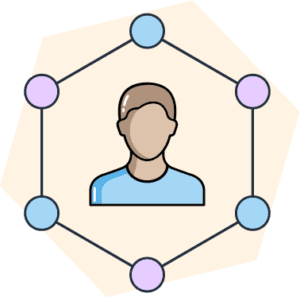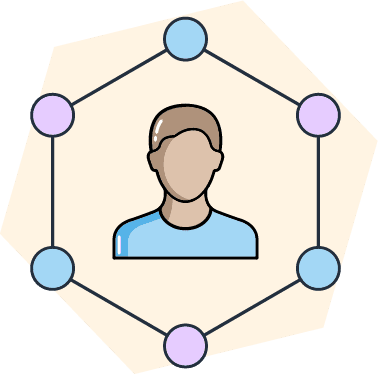 With Original Medicare, you can choose any doctors, hospitals, and other Medicare-approved providers. By choosing a Medicare Supplement plan, you can retain this advantage. For example, if you're undergoing cancer treatment with a physician and facility accepting Medicare, you can stay with that provider and system.
With a Medicare Advantage plan, you must use in network providers and facilities, which could limit your options. If you must see a specialist or provider outside the network, you could pay more or even all of the costs.
Convenience
Depending on your specific circumstances, each plan can offer different benefits. For example, a Medicare Advantage plan could offer convenience due to bundled service, with less need to create a customized plan that works for you. But if you live in a rural area where your nearest in-network provider is a long drive or distance away, accessing even routine care through Medicare Advantage could be inconvenient.
On the other hand, the right Medicare Supplement plan for your needs can provide consistent pricing and access expectations. Travelers, in particular, may want to stick with Original Medicare plus Medigap plans. If you're a traveler, Original Medicare is accepted anywhere in the U.S. where Medicare is accepted; international travelers may want a Medicare Supplement plan with foreign emergency coverage.
Overall Benefits of Medicare Advantage vs. Medicare Supplement
Overall, the benefits of a Medicare Advantage plan with prescription coverage may work best for those who:
Seek one premium for all services traditionally provided by a Medicare plan
Live in an area with in-network provider choices through Medicare Advantage
Want robust preventive care options, including vision, dental, and gym membership
A Medicare Supplement added to a Medicare plan could be an advantage for those who:
Have preexisting conditions and can benefit from enrolling at the same cost as a healthy person during the Medigap Open Enrollment Period
Want help with copays and costs not covered by Medicare
Don't want to be restricted to one network of providers
So, a healthy 67-year-old living in a major city with access to in network care plan options may opt for a Medicare Advantage plan. A person with preexisting conditions who just turned 65 and enrolled in Medicare or travels often may opt for Original Medicare with a Medicare Supplement.
Can You Have Both Medicare Advantage and Medicare Supplement?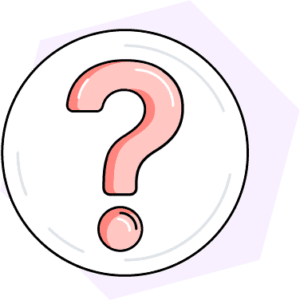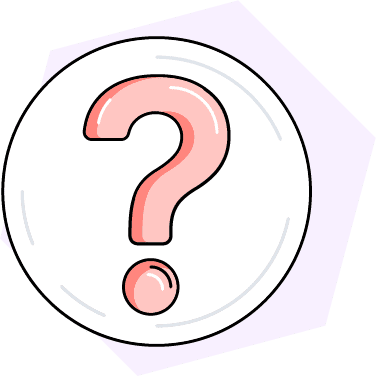 It is not possible to have both Medicare Advantage and Medigap. Medicare Advantage Plans offer Medicare benefits and replace Part A and Part B. A Medigap policy only helps pay for your Original Medicare benefits. It's illegal for someone to attempt to sell you a Medicare Supplement plan if you already have a Medicare Advantage plan.
Other Medicare Supplement warning signs to watch out for:
Selling you a second Medigap plan on top of an existing Medigap plan or a plan that can't be sold in your service area or state
Selling you a Medigap plan if you have Medicaid
Pressuring you or lying to you to get you to buy a Medigap plan
Claiming that Medigap is part of Medicare or misusing government names like "Social Security.
Can You Switch from Medicare Advantage to Original Medicare?
The Medicare Advantage Open Enrollment runs from January 1 to March 31 every year. You can move to or from Medicare Advantage or Original Medicare during this time.
However, remember that you'll need to undergo medical underwriting (questions and approval) if you want to buy a Medigap plan, depending on where you live. According to research, less than 1% of Medicare Advantage enrollees switched to Original Medicare. 
You can also switch back to Original Medicare if you signed up for Medicare Advantage during your Initial Enrollment Period. If you signed up during this Initial Enrollment Period, you can drop the plan at any time in the next 12 months.
In addition, you can switch from Medicare Advantage to Original Medicare under specific circumstances. For example, if you move to an area not covered by your Medicare Advantage plan's service area. Or if you move in or out of an institution like a hospital and in other special circumstances.
You're just a few steps away from seeing your Medicare plan options.
You're just a few steps away from seeing your Medicare plan options.