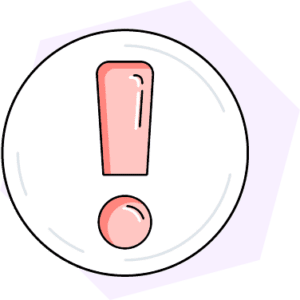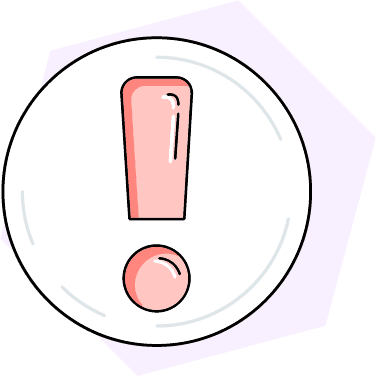 The Open Enrollment Period for health insurance is here: November 1 – January 15
Enroll in a new health plan or reevaluate your current coverage to see if it's still a good fit for you. You can make the following changes during this period:
Enroll in a health insurance plan for the first time
Change health insurance plans
Change your current plan's dependents
Still have questions? Learn more about the health insurance Open Enrollment Period.
What Is a Doctor Referral?
A doctor referral is an order written by a primary care provider stating the medically necessary reasons a patient must see a specialist or get particular medical services. The referral process differs depending on your insurance type and health situation.
Some health insurance policies, mainly HMOs, require official doctor referrals for any care received outside of your primary care clinic. Patients on these plans who see doctors without a referral must pay 100% out of pocket for each visit.
Table of Contents
How Doctor Referrals Impact Patient Care
Primary care doctors play a critical role in your lifelong health and well-being but cannot independently cover every aspect of medicine. For example, they might refer you to outside technicians for specialized tests such as X-rays or blood panels. Or, if these tests reveal significant issues, they may need to recommend services from an oncologist, cardiologist, or another doctor with a specific medical focus.
While referrals exist to help certain insurance providers control where their clients receive medical attention and how they reimburse costs, they also impact patient care by ensuring members have access to specialized services and technology. Furthermore, they guarantee continuity and coordination of treatment and manage patient overload in specialist clinics.
How Do Doctor's Referrals Work?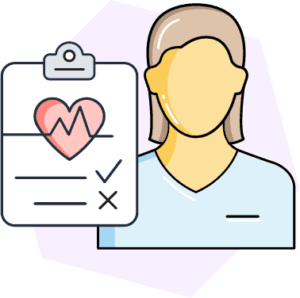 A primary care physician (PCP) will write a patient referral to a specialist for individuals with complex care needs requiring diagnostic or treatment approaches beyond their own qualifications and resources. For example, patients may need a referral for:
X-ray, MRI, or other diagnostic imaging service
Blood draw or pathology test
Second opinions
Access to specialized facilities, such as cancer treatment centers
Specialists in areas such as cardiology, neurology, orthopedics, and more
Specialists get selected based on their medical focus and reputation, relationship to your PCP, and place in your insurance network. Doctors can write these orders immediately and send them off same-day to your insurer for approval. However, you will still need to schedule an appointment with the prescribed specialist, which can take anywhere from days to months. Once that specialist's office accepts your insurance and takes you in as a patient, you may not require a referral for another visit.
Some insurance companies do require a referral for each visit, so check with your insurer. In addition, most referrals stay applicable for 3 months to one year. If your referral expires before you use it, you must request a new referral to see a specialist.
When Is a Specialist Necessary?
Generally, your primary care doctor will write a specialist referral if they need a second opinion on a complicated issue or if your symptoms indicate conditions beyond their expertise. Examples of doctors with specialized training and experience include:
Oncologists: Accurately diagnose cancer using specialized technology and structure expert treatment plans involving surgery, radiation, or chemotherapy.
Cardiologists: Specialize in cardiovascular healthcare, including treatment for heart rhythm disorders, coronary artery disease, heart attacks, and abnormalities.
Orthopedists: Focus on diseases and injuries affecting your bones, muscles, and joints, such as arthritis or tendinitis. If necessary, orthopedists can perform surgery.
Dermatologists: Specialize in skin, nail, and hair conditions, such as eczema, psoriasis, and rosacea.
Referrals are not required for emergency or urgent care services since, obviously, such treatment cannot be scheduled in advance. Additionally, you do not need a referral from your PCP to seek healthcare for critical or routine mental, behavioral, or substance abuse issues.
How Doctor Referrals Work With Different Types of Insurance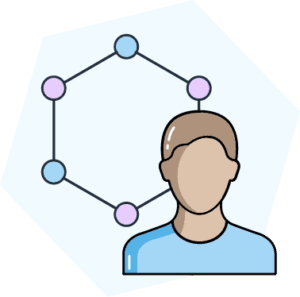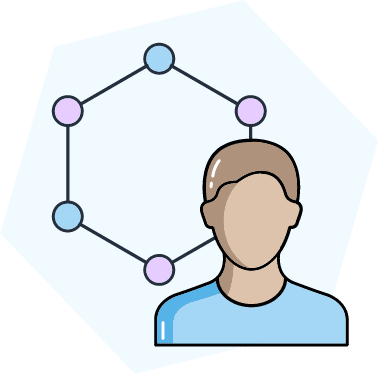 The process by which you require and secure a doctor referral will depend on whether you receive federal health benefits or private insurance through an HMO, PPO, or EPO.
HMO
Health maintenance organizations (HMOs) impose a rigid network of doctors and hospitals, all of whom have signed contracts agreeing to the insurer's reimbursement terms. Though HMOs cost less for patients, these individuals only qualify for coverage if they see their PCP. If they require specialist care, their PCP must write an approved referral for another in-network doctor.
PSO
Provider-sponsored organizations (PSOs) are Medicare Advantage plans operated by a network of hospitals and doctors who require you to see them to qualify for coverage. Patients on PSOs do not need to select a PCP and automatically qualify for services received from all doctors in the PSO network, making referrals unnecessary. However, they must pay for 100% of care from out-of-network specialists.
PPO
Preferred provider organizations (PPOs) guide patients toward "preferred" doctors and hospitals, but they do not require them to select a PCP or impose referral requirements to receive services from medical providers inside or outside their medical network. However, PPOs tend to cost more than HMOs. Likewise, any care received out of network typically requires patients to share a greater portion of covered expenses.
EPO
Exclusive-provider organizations (EPOs) fall somewhere between HMOs and PPOs. Though EPOs require patients to see doctors within a qualified medical network, they do not ask them to select a primary care provider or secure referrals for in-network specialists. Save for emergencies, out-of-network care requires preauthorization and tends to cost more out of pocket.
Medicare
The federal government offers Original Medicare coverage to all tax-eligible seniors over 65 and some younger people with specific disabilities and diseases. Beneficiaries can see any doctor or hospital that accepts Medicare and access an online database of Medicare-approved providers to find the particular services they need. This network includes most healthcare organizations nationwide, eliminating the need for specialist referrals.
The Cost of Getting a Referral
Only members of HMO plans really need to worry about specialist referrals. Before getting one, you typically must schedule a PCP appointment for your doctor to assess the situation and determine where to send you. Though HMO insurance covers this, it usually asks for a $20-30 copay with each visit. Patients must also meet their annual deductible and keep up with their monthly premiums.
In general, specialist care costs more than primary care. Relative expenses can range anywhere from $250 to $700 before insurance kicks in, depending on the nature of the visit. Even with eligible coverage, your coinsurance and copayments will trend higher since they typically occur as a percentage of your final costs.
How to Get a Doctor Referral
Follow these steps to secure a specialist referral:
Schedule an evaluation with your PCP. If your doctor cannot properly diagnose or treat your condition, they will identify the need for a referral.
Receive your doctor's referral. Your PCP will likely recommend a specialist within your healthcare network with whom they already have a relationship. If you would like to see someone else, simply request it.
Schedule the referral appointment. Once approved, you or your PCP can book your first specialist appointment. Your PCP and specialist will collaborate to ensure the referral gets processed correctly.
Undergo a specialist evaluation. They will ask health-related questions, perform an examination or order further diagnostic tests, update your medical record, and communicate findings to your PCP to ensure continuity of care.
Receive ongoing care. You will likely need to return repeatedly until specialized treatment has resolved. Depending on your insurer, you may need repeat referrals.
Tips for Navigating the Referral Process
Tips to avoid confusion and confidently navigate the referral process include:
Communicate with your PCP. Doing so will ensure your doctor knows your medical preferences and insurance limits.
Research specialists. You may discover you like one doctor over another or that your initial preference denies your insurance.
Review your insurance policy. Ensure your doctor meets your insurer's referral requirements to avoid denied coverage.
Confirm referral status. Likewise, contact both doctors before receiving care to confirm insurance approval.
Stay organized with your healthcare documents. Going back and forth between physicians can get complicated. Easy access to essential documents will ease stress.
Follow through with the specialist. Doctors refer specialists with good reason. Take your health needs seriously and receive any outside care recommended by your PCP.
All in All
Though primary care doctors play an essential role in our long-term health, they cannot address every medical issue independently. If mysterious or concerning symptoms arise, you may need to see another physician with specialized training. Some insurance plans will require your PCP to write an official referral before agreeing to reimburse specialist expenses.
Even if you have referral-free insurance, you should still adequately research and schedule appointments with other in-network providers to avoid higher out-of-pocket fees.
You're just a few steps away from a personalized health insurance quote.
You're just a few steps away from a personalized health insurance quote.