Guide To Enrolling in a Health Insurance Plan
Health Insurance Enrollment Made Easy
Navigating the world of health insurance can seem daunting, but having the right coverage is key to ensuring access to necessary healthcare. This guide simplifies the process, taking you step-by-step through choosing a plan, enrolling, and understanding your coverage to demystify health insurance. Set yourself on the path to securing the coverage that best suits your needs.
The Different Types of Health Insurance Plans
Health insurance plans come in different types. Each type offers different costs, flexibility, and network restrictions, as well as eligibility criteria and use cases. Depending on what benefits you need covered, how you intend to utilize your health insurance, and how long you plan to have it, you may find either major medical health insurance or non-qualifying health coverage best suited for your needs.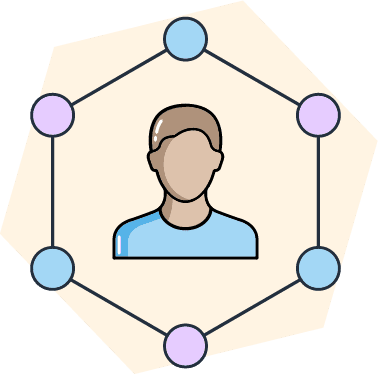 Types of Major Medical Health Insurance Plans
The most common are major medical health insurance plans, which are Affordable Care Act-compliant plans designed to provide long-term comprehensive coverage. These types of plans are considered qualifying health coverage.
HMOs (Health Maintenance Organizations)
Health Maintenance Organization (HMO) plans typically feature low premium costs. But for this affordability, freedom to select healthcare providers and facilities is limited. Generally, HMO plans require you to stay within their network for all services and treatments.
PPOs (Preferred Provider Organizations)
Preferred Provider Organization (PPO) plans are known for having broad network of doctors and flexibility in allowing policyholders to seek out-of-network care, though at a higher cost. In addition, PPOs do not require designated primary care physicians.
EPOs (Exclusive Provider Organizations)
Exclusive Provider Organization (EPO) plans combines advantages of both HMO and PPO plans, featuring lower out-of-pocket expenses and greater healthcare options compared to HMOs. It strikes a balance by offering a moderate monthly premium while providing access to an extensive network of healthcare providers and facilities.
POS (Point of Service)
Point of Service (POS) plans generally do not require a deductible for coverage when using in-network doctors. Specialist care necessitates a referral from a designated primary care physician in POS plans, and while out-of-network care is covered, it comes with increased copays and coinsurance.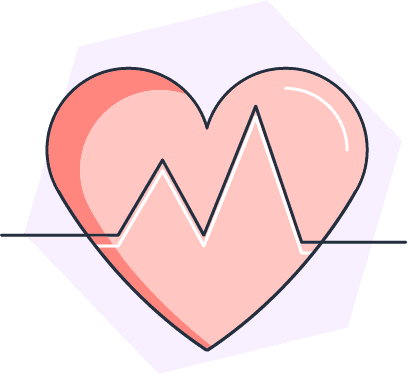 Specialty Plans
There are also specialty health insurance plan types, though eligibility criteria may be more strict:
High-Deductible Health Plans: Featuring lower monthly premiums and a significantly higher deductible than traditional plans, High-Deductible Health Plan (HDHP) are commonly coupled with Health Savings Accounts (HSAs) to enable pre-tax savings for medical costs. These plans generally are best for those in relatively good health and unlikely to need health care except in emergencies.
Catastrophic health insurance: Typically restricted to those under 30 years old with hardship exemptions, catastrophic health insurance is a specialized type of coverage designed to provide financial protection against major medical expenses in case of severe emergencies or unforeseen health events. This insurance typically comes with significantly lower monthly premiums but higher deductibles compared to traditional plans.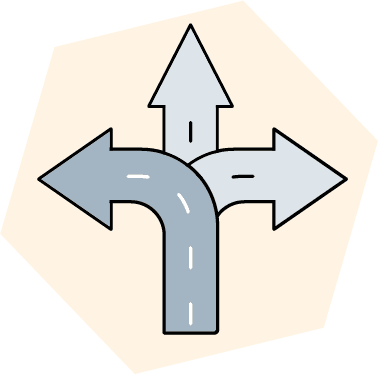 Other Types of Health Insurance Plans
There are health insurance options designed to offer limited and specific service coverages, or to provide coverage for a limited amount of time. These plans are not considered qualifying health insurance, and so do not have to comply with Affordable Care Act guidelines. As such, benefits, eligibility criteria, and enrollment windows may vary.
Dental and vision insurance: Stand-alone dental and vision insurance plans offer coverage for routine specialized care, such as teeth cleaning, orthodontic work, eyeglasses and contacts, and more. Check plan benefits to ensure they cover the equipment and services you need.
Short-term health insurance: Designed to work as a temporary stop-gap between major medical coverage, short-term health insurance coverage can typically last up to 365 days. However, some plans may be renewable for up to 36 months. Benefits are generally limited, but it can offer protection against unexpected medical expenses.
Indemnity insurance: Also known as fee-for-service insurance, indemnity health insurance allows policyholders to choose their healthcare providers without being limited to a network. Instead, policyholders pay for medical services upfront and then submit claims for reimbursement from the insurance company. However, out-of-pocket costs tend to be higher with these types of plans.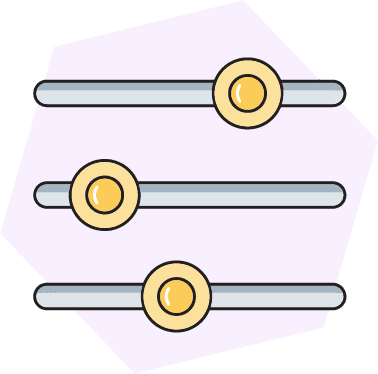 What to Compare When Evaluating Your Options
Costs: Review costs like premiums, deductibles, and out-of-pocket maximums when comparing plans. Keep in mind that lower premiums could mean higher out-of-pocket costs (and vice versa) so be sure to review all costs to get the best idea of what you may expect to pay.
Network: Using in-network doctors, specialists, hospitals, and pharmacies typically allow you to save on your healthcare costs. In fact, some plans do not cover out-of-network care at all. It's crucial to check if your preferred healthcare providers are in network.
Coverage: All major medical insurance plans must cover the Affordable Care Act's essential health benefits, but review what other benefits you may need. This can include doctor visits, hospital stays, preventive care, prescription medications, and more.
Quality of care: The plan's quality rating can help you understand how much satisfaction other members have had with the plan's care and service.
Recommended Readings: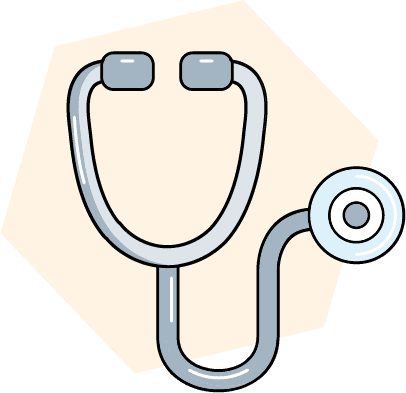 Additional Factors For Specific Health Needs
Chronic illnesses: If you have a chronic condition like diabetes or heart disease, you'll want to choose a plan that covers your regular doctor visits, medications, and any necessary specialists.
Medications: If you regularly take certain medications, check if they're covered by the plan and what the copayments would be.
Specialists: If you require the services of specialists, ensure that they are covered under the plan and are in-network.
Preventative and wellness services: If you require regular screenings or wellness services, check if these are covered by the plan.
Maternity care: If you plan to become pregnant, look for a plan that includes good maternity coverage.
Remember, it's crucial to read the fine print and fully understand what is and isn't covered by the insurance policy.
Recommended Readings:
The Fundamentals of Enrolling In a Health Insurance Plan
When you're ready to enroll in a health insurance plan, be sure you have all the necessary documentation ready and mark your calendar for the next applicable enrollment period. Being prepared will help make your enrollment and coverage activation as seamless as possible.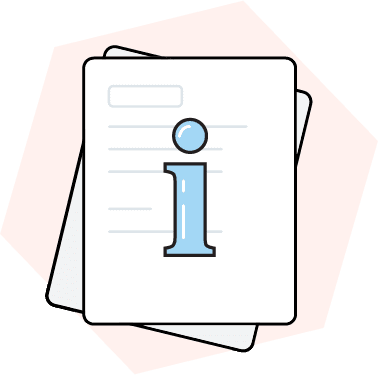 Documentation Required for Enrollment
Most insurance companies will require the following information and documents:
Proof of Identity: You'll need a government-issued ID like a driver's license or passport.
Social Security Number: For U.S. citizens or a document number for legal immigrants.
Proof of Income: This may include recent pay stubs, a W-2 form, or a tax return.
Proof of Citizenship or Immigration Status: U.S. citizens can use their passport or birth certificate. Legal immigrants can use documents like a Green Card or work permit.
Proof of State Residency: A driver's license, rental agreement, or utility bill can serve as proof of your current address.
The exact documents needed can vary by state and insurance provider, and based on whether you're applying for private insurance, an employer-sponsored plan, or a government program like Medicaid or Medicare. Always check with the specific insurance provider for their requirements.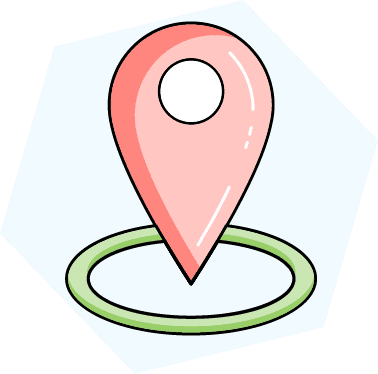 Where to Enroll
Applying for health insurance can be done both online and offline, and the process varies slightly depending on the method.
Online
You can apply online by visiting the website of an insurance provider, the Health Insurance Marketplace, or an insurance broker's website, depending on the kind of health coverage you're seeking. After selecting a suitable plan and filling out the application with your personal and health information, you'll submit it, and upon approval, pay your first premium.
In most cases, you can also call or chat with a representative if you have questions even if you initially begin your application and/or search online.
Offline
Applying offline involves working with an insurance company, licensed agent, or broker on the phone, in person, or through mail to complete an application. Once approved, you'll be guided on how to pay your first premium.
When to Enroll: Health Insurance Enrollment Periods
Health insurance enrollment periods are specific times when you can sign up for coverage, switch plans, or make changes to your health coverage. These periods include the annual Open Enrollment Period and Special Enrollment Periods triggered by qualifying life events.
As you typically cannot sign up for a new plan or make changes to your existing plan outside of these windows, it's important to note when your next enrollment period will be. However, it should be noted that non-qualifying health plans do not follow these enrollment periods and you can typically enroll in them at any time of the year.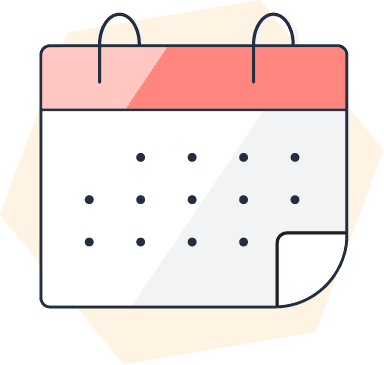 Open Enrollment Period
The Open Enrollment Period starts November 1st and runs until January 15th in most states. During this time, you may enroll in a new plan for the first time, change plans, or make changes to your existing plan. When your coverage begins depends on when you complete enrollment:
Coverage starts January 1 if you enroll by December 15 of the previous year. For example, if you're enrolled by December 15, 2023, your coverage will begin January 1, 2024.
Coverage starts February 1 if you enroll by January 15. For example, if you enroll between December 16, 2023 and January 15, 2024, your coverage will begin February 1, 2024.
However, some states set different enrollment windows so it is critical to check what dates your state is using for its Open Enrollment Period.
Recommended Reading: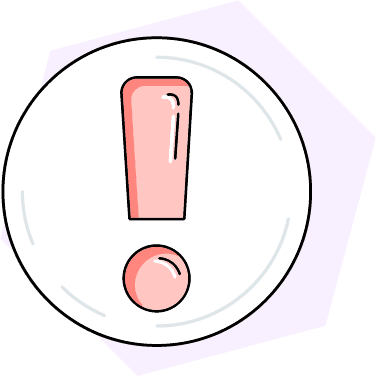 Special Enrollment Period
A Special Enrollment Period (SEP) is a time outside the yearly Open Enrollment Period when you can sign up for health insurance. You qualify for a SEP if you've had certain life events, including losing health coverage, moving, getting married, having a baby, or adopting a child.
To apply during a SEP, you must provide evidence of the qualifying event and fill out an application. You may do this through the Health Insurance Marketplace or with the help of a licensed agent or broker. If approved, you'll be able to enroll in or change your health insurance plan. The SEP typically lasts 60 days from the date of the qualifying life event.
Recommended Reading: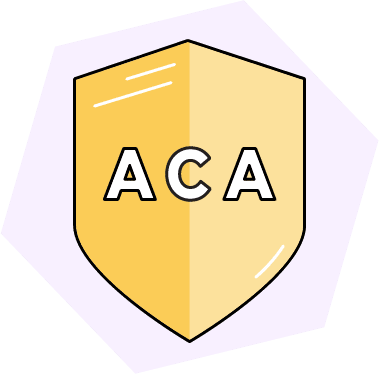 Enrolling in Marketplace Health Insurance Plan
Health insurance offered on the Health Insurance Marketplace follow the guidelines set by the Affordable Care Act, including providing coverage for federally designated essential health benefits. To enroll in an ACA plan, follow these steps:
How to Enroll in a Marketplace Plan
Assess your healthcare needs. Consider your medical history, current health status, and any ongoing treatments or medications you need. This will help you determine what coverage is essential for you.
Compare your plan options. Look at different plans offered by various insurance providers by working with a licensed insurance agent or broker, or logging onto the Health Insurance Marketplace. Compare plans that are in your area, specifically looking at premiums, deductibles, copayments, coinsurance, and out-of-pocket maximums. Also, check if your preferred doctors and hospitals are in the plan's network.
Check coverage details. Next, review the plan's benefits and coverage to ensure it includes the services and treatments you need, such as prescription drugs, specialist visits, or maternity care. Some plans offer additional perks like wellness programs, telemedicine services, or health management resources that could be beneficial.
Understand the costs. Consider the total cost of the plan, not just the premium. Evaluate how much you'd pay out-of-pocket for medical services and treatments.
Read reviews and ratings. Check reviews and ratings for the insurance companies you are considering to get an idea of customer satisfaction and overall quality of service.
Wait for your next enrollment period. Marketplace plans follow the annual Open Enrollment Period, but it is a good idea to see if you are eligible for a Special Enrollment Period to gain coverage sooner.
Seek professional guidance. For more help and details about your options, consult with an insurance agent or broker who can help you navigate the complexities of health insurance and find a plan that aligns with your needs and budget.
Recommended Reading: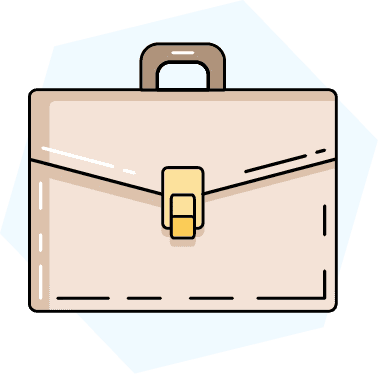 Enrolling in Employer-Sponsored Health Insurance
Employer-sponsored health insurance is a health policy chosen and partially funded by an employer as part of an employee benefits package. Employees typically pay a portion of the premium and have the option to add dependents to their plan, with coverage varying based on the specific plan chosen by the employer.
How to Enroll in an Employer-sponsored Plan
Know your enrollment period. Employers usually have an annual Open Enrollment Period when you can sign up or make changes to your plan. This may not be the same as the national Open Enrollment Period for those enrolling in a plan from the Health Insurance Marketplace. New employees typically can enroll in an employer-sponsored plan if it is offered within 30 days of beginning employment.
Review your options. Your employer will provide information on the available plans. You'll need to review the options, considering factors like the premium, deductible, out-of-pocket maximum, network of providers, and coverage for services and medications relevant to you.
Complete enrollment forms. Once you've chosen a plan, fill out the enrollment forms provided by your employer or human resources department. This may be done either on paper or through an online system.
Confirm your enrollment and make your premium payment. After enrollment, you'll receive confirmation and information about your plan, including when coverage begins. The premium payments are typically automatically deducted from your paycheck.
Remember, if you have a significant life event like marriage, birth of a child, or loss of other coverage, you can make changes to your plan outside of the Open Enrollment Period during a Special Enrollment Period.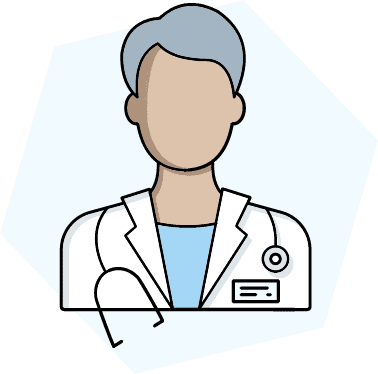 Enrolling in Government Health Insurance Programs
Medicaid and the Children's Health Insurance Program (CHIP) are U.S. government programs that provide free or low-cost health coverage to some low-income individuals, families, and children. Medicare, on the other hand, is designed to provide health coverage for those over 65 years old as well as younger individuals with eligible disabilities.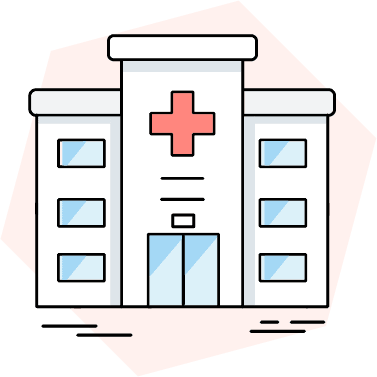 Medicaid and the Children's Health Insurance Program (CHIP)
Medicaid is a state and federal program that provides health coverage to people with low income, including some low-income adults, children, pregnant women, elderly adults, and people with disabilities. The rules for who is eligible for Medicaid vary from state to state.
The Children's Health Insurance Program (CHIP) provides health coverage to eligible children, up to age 19, in families with incomes too high to qualify for Medicaid. CHIP coverage includes routine check-ups, immunizations, doctor visits, prescriptions, dental care, vision care, hospital care, and more.
You can apply for both programs any time during the year – there's no limited enrollment period. If you are eligible, your coverage can start immediately. In addition, keep in mind that you must reapply for every year to maintain coverage.
How to Enroll
Application: Apply online at the Health Insurance Marketplace or directly through your state's Medicaid agency. You can also apply by phone or by mail.
Eligibility determination: Once your application is submitted, your eligibility will be determined based on the information provided.
Enrollment: If you're eligible, the state agency will contact you about enrollment.
Recommended Reading: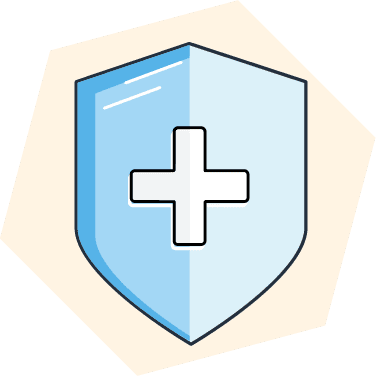 Medicare
Medicare is a federal program that provides health coverage for people aged 65 or older or with certain disabilities. Individuals are eligible for Medicare if they or their spouse worked for at least 10 years in Medicare-covered employment and are a citizen or permanent resident of the United States. People under 65 might also be eligible for Medicare if they have a disability or with End-Stage Renal Disease (ESRD).
There are also privately-run plans called Medicare Advantage, Medicare Supplement insurance, and Medicare Part D for prescription drug coverage. Each of these plans can help beneficiaries better meet their health coverage needs.
How to Enroll
Initial Enrollment Period: You can first sign up for Medicare during the 7-month period that begins 3 months before the month you turn 65, includes the month you turn 65, and ends 3 months after the month you turn 65.
Annual Enrollment Period: If you didn't sign up when you were first eligible, you can sign up between January 1 and March 31 each year.
Special Enrollment Periods: You might be able to sign up at other times, such as if you're covered by a group health plan based on current employment.
Depending on the type of Medicare plan you are considering, you can enroll on the Social Security Administration's website or Medicare's website, directly with an insurer, as well as online or on the phone with a licensed agent or broker.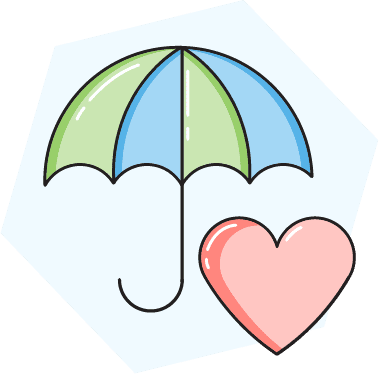 Enrolling in Non-qualifying Health Coverage Plans
If you are looking for specific service coverage plans, such as a dental insurance plan, or for temporary health insurance through a short-term health insurance plan, you typically do not have to wait for an enrollment period. Instead, follow these general steps:
Application: Apply online, over the phone, or by mail with an insurance agent or broker, or directly through the insurance company.
Eligibility determination: Once your application is submitted, your eligibility will be determined based on the information provided. Be aware that some plans may have strict eligibility criteria, which could affect your application outcome.
Enrollment: If you are eligible for enrollment, you will work with an insurance agent, broker, or company to complete the enrollment process, including arranging for your first premium payment. Typically, once the first premium is paid, your policy will go into effect.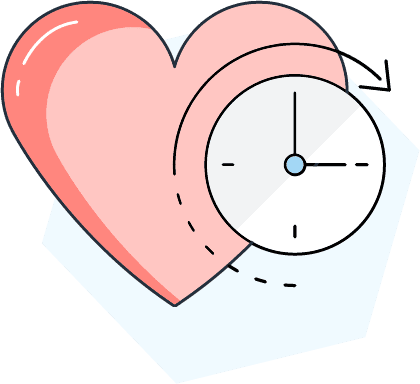 Special Enrollment Circumstances
Health insurance for self-employed individuals, those who have experienced job loss, and those who have experienced other major life changes is an essential consideration. To ensure you do not lack coverage in case of medical emergency, learn what you can do if you experience any of the following special enrollment circumstances.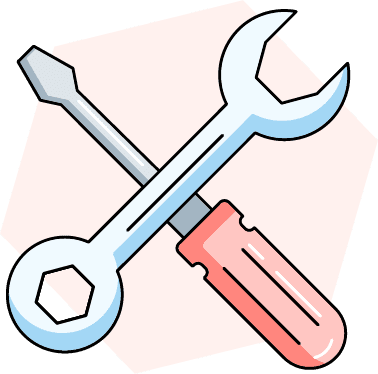 Putting It All Together
Health insurance helps cover medical expenses to provide financial protection. It can also help promote regular and preventive medical care, helping to detect and address health issues at an early stage, which can lead to more effective and less costly treatments. Enrolling in health insurance can be made simpler if you remain aware of the documentation you need and applicable enrollment periods.
You're just a few steps away from a personalized health insurance quote.