How Does Car Insurance Work?
A Simplified Overview to the Mechanics of Auto Coverage
Auto insurance is a necessity for car owners as it provides financial protection against damage, bodily injury, and liability that result from vehicle collisions. Accidents can lead to significant expenses, underscoring the importance of having appropriate coverage to safeguard both yourself and your vehicle.
In 2020, the typical claim for injuries to passengers in an accident averaged $20,235. Claims for property damage, including minor dents or total vehicle loss, averaged $4,711. Without insurance, you'd bear the full burden of covering these expenses personally.
For beginners, this page will outline essential aspects of auto insurance, such as understanding various coverage options, the importance of having insurance, and tips on choosing the right policy. We aim to help those new to auto insurance navigate this crucial aspect of car ownership.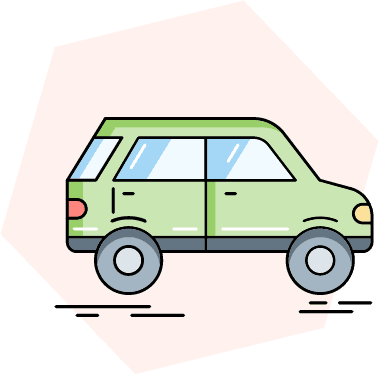 What Car Insurance Covers
Auto insurance coverage varies depending on the type of policy you purchase, but at minimum covers:
Bodily injury liability
Property damage liability
Some states require additional coverages, such as:
Medical payments insurance
Uninsured or underinsured motorist protection
Personal injury protection
These coverages can pay for damages to vehicles, medical expenses, and legal costs if the policyholder is at fault in an accident.
Recommended Reading: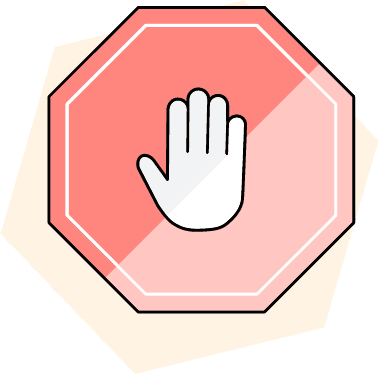 What Car Insurance Does Not Cover
The following are excluded from coverage:
Normal wear and tear
Mechanical issues
Intentional damage
Personal property inside your car
Damage caused in another country
Damage caused while you were driving under the influence
Damage caused by war or nuclear risks
Car insurance does not usually cover damage to your own vehicle or your medical care if you are at fault in an accident. The exception is if you live in a no-fault state or have collision coverage.
Recommended Reading: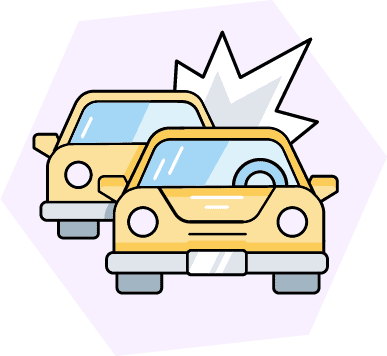 Types of Auto Insurance
Car insurance comes in various forms, each tailored to specific needs. Certain plans may not offer the complete coverage you desire, but you can bridge these gaps by choosing additional options. No matter what options you select, make sure your coverage meets your state's minimum criteria.
Liability Coverage
Liability coverage helps to pay the costs if you're legally responsible for an accident that injures someone or damages their property. It pays for their This is required coverage for all states that also mandate auto insurance for drivers. This is often broken into different minimums for bodily injury or death and property damage. Some states may also note required minimum coverages per incident or per person involved.
Collision Insurance
Collision insurance helps pay for damages to your own car from accidents with vehicles or objects. Liability coverage only kicks in to pay for damages caused to others if you are at-fault in an accident. Collision insurance ensures you receive help to pay for repairs to your own vehicle after an accident, regardless of who was at fault.
Comprehensive Coverage
Comprehensive coverage protects against theft, vandalism, and natural disasters. While collision coverage helps pay for damages to your vehicle after hitting something else, comprehensive coverage helps pay for damages caused by non-collision events.
Full Coverage Insurance
Full coverage car insurance combines liability, collision, and comprehensive coverage. However, it should be noted that it does not combine them into a singular policy. Instead, full coverage insurance typically refers to purchasing all three coverages for your vehicle.
Medical Payments and Personal Injury Protection
Medical Payments coverage, or MedPay, is similar to Personal Injury Protection, also called PIP. These coverages pay for medical or funeral expenses for you or passengers, regardless of fault. In this way, it can supplement health insurance coverage if medical care is needed after an accident. PIP extends coverage further by also covering lost wages due to injury.
Uninsured and Underinsured Motorist Protection
Uninsured and underinsured motorist protection provides coverage if you are hit by a driver without adequate insurance. It covers bodily injury as well as property damage if you are hit by an uninsured or underinsured driver. This coverage can also step in if there's a hit-and-run and your vehicle or property is damaged.
Recommended Reading: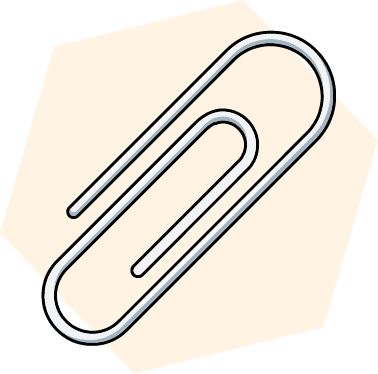 Other Types of Coverage
In addition to standard available coverages, there are also types designed for specific situations and damages:
Glass damage: Glass damage endorsements can be used for windshield or window repairs should they become chipped, cracked, or need replacement entirely.
Gap coverage: Gap coverage policies pay the difference between the car's value and loan amount if totaled. Some lenders require this coverage if you take out an auto loan or lease a vehicle.
Roadside assistance: Roadside assistance provides help for breakdowns, including tire changes, towing, and lock-out services. It can be added to a policy or purchased through an auto club like AAA.
Rental car reimbursement: Rental car reimbursement coverage helps pay for rental car costs while yours is being repaired. Check the policy for limitations on rental type and duration.
Rideshare coverage: Rideshare insurance is for those who drive for rideshare companies such as Uber or Lyft. It is typically required for rideshare drivers to provide crucial liability coverage.
Commercial coverage: Commercial coverage is for vehicles used in business activities, as standard auto insurance only applies to personal use of your vehicle.
Recommended Reading: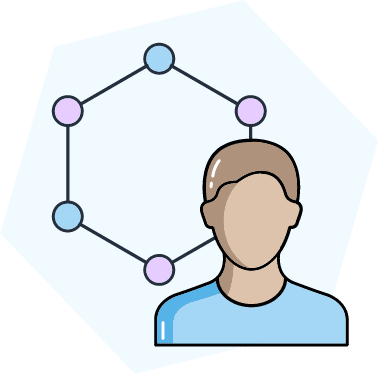 What Car Insurance Do You Need?
Choosing the right car insurance depends on your individual needs and circumstances. In general, consider the following when making your selections:
State requirements: At minimum, comply with your state's mandatory liability coverage. Car insurance is mandatory in all states except for New Hampshire and Virginia, though both states do require some form of proof that drivers can afford to pay for damages if they are at-fault in an accident.
Full coverage: If you have a newer car, or a loan or lease, full coverage including collision and comprehensive protections may be advisable.
High assets: Consider higher liability limits to protect personal assets in case of a lawsuit.
Older car: If the car's value is low, collision and comprehensive may not be as beneficial. Ensure the premiums to keep those coverages active do not outweigh the value of your vehicle.
Personal needs: Assess your risk factors, such as driving habits, area's crime rate, and personal health insurance coverage to tailor your policy.
What Are the Consequences of Driving Without Insurance?
If you are found driving with inadequate coverage, you could face fines or citations. Additionally, your driver's license or vehicle registration may be suspended, and your car could be towed or impounded.
More seriously, if you're uninsured or underinsured and found at fault in an accident, you may be personally responsible for covering the costs. No matter what you choose, make sure to meet your state's requirements.
Recommended Reading: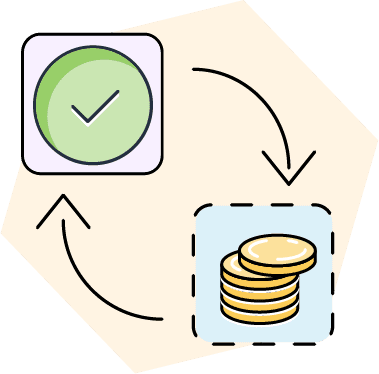 How Much Does Car Insurance Cost?
The main costs of car insurance are:
Premiums: This is the amount you pay to the insurance company, usually on a monthly or annual basis, to keep your policy active. It is like a subscription fee for your insurance coverage. Auto insurance premiums are based on your personal and vehicle information, driving record, where you live, how much and how far you drive, and policy details.
Deductibles: A deductible is the amount you must pay out of pocket before your insurance coverage kicks in when you file a claim. For example, if you have a $500 deductible and $2,000 in repairs, you pay the first $500, and the insurance company covers the remaining $1,500.
Recommended Reading: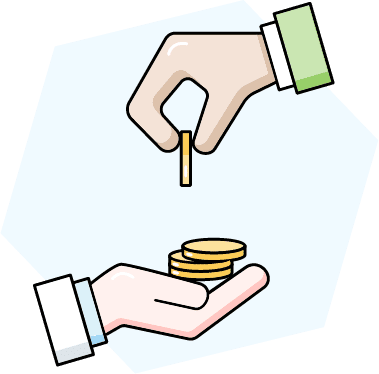 Tips on Lowering Your Premium
While you cannot control all of the factors used to set your premium, there are some things you can do to help lower it:
Maintain a good driving record. Safe driving helps avoid accidents and tickets, leading to lower premiums. This includes taking defensive driving courses to help remove points or violations from your record if possible.
Choose the right coverage. Look out for where you are paying for coverage you not likely need. For example, it is generally a good idea to skip collision or comprehensive coverage if your car is low in value.
Balance your deductible and premium. Opting for a higher deductible usually results in lower premiums but requires more out-of-pocket expenses during a claim. Conversely, a lower deductible leads to higher premiums but less immediate financial responsibility when making a claim, so choose based on your financial capacity, risk tolerance, and your vehicle's value.
Bundle insurance policies. If your insurer offers it, combine auto insurance with home or renters' insurance for a potential discount.
Inquire about more discounts. You may be eligible for more savings. Ask about discounts for good students, military, multi-car, or other affiliations.
Improve your credit score. In some states that allow insurers to utilize credit score in setting premiums, a higher credit score can lead to lower premiums.
Use a telematics program. Some insurers offer discounts for monitoring driving habits through a mobile app or telematic device.
Select a cost-efficient vehicle. More expensive or sporty cars may have higher premiums. If you select a standard vehicle, your premium will be lower than that of performance and exotic vehicles.
Review and adjust regularly. Periodically review your policy and make adjustments as needed to ensure it aligns with your current situation and needs. Shopping around regularly and working with brokers, agents, or directly with insurers can also help you compare quotes to see if you are still receiving the best value for your coverage.
Recommended Reading: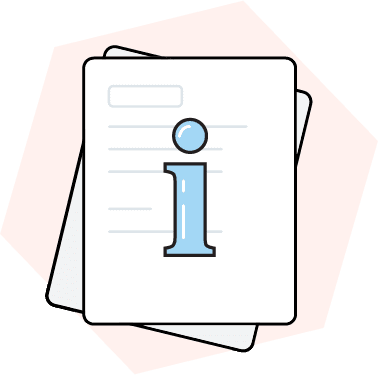 Understanding Car Insurance Claims
If your vehicle is damaged and you have the proper coverage in place, you may file a claim to help with the cost of repairs. The process tends to work the same whether you are at fault or not, though if you are not at fault, your insurance company will typically work with the other driver's insurer on your behalf.
Report the accident. Notify the police if necessary and gather information from other parties involved. Be sure to exchange names, phone numbers, and insurance information including insurer name and policy number. If you do not obtain a police report, also note as many details about the accident as possible.
Get photographs and videos. Gather evidence of the accident and damages. Be sure to capture multiple angles of the vehicles, as well as closeups of the damage. Also document all conversations and keep copies of all correspondence related to the claim.
Contact Your insurer. Call your insurance company as soon as possible to report the incident, even if you are not at fault. Share details and any evidence of the accident with the insurer.
Work with an adjuster. An adjuster will assess the damages and determine the payout.

Keep lines of communication open, and don't hesitate to ask questions. Make sure you provide complete and accurate information.

Complete necessary repairs. Follow your insurer's guidance on getting repairs done.
Settle the claim. Once agreed upon, the insurer will provide payment for covered losses.

Consult with a claims professional or attorney if you have concerns about the process.
Recommended Reading: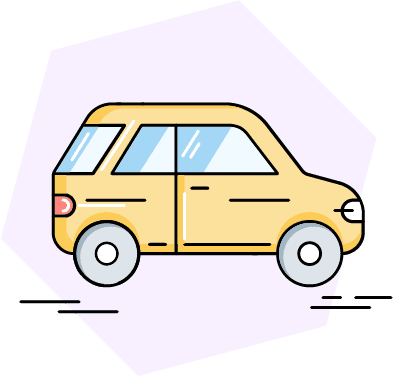 How to Buy Car Insurance
Doing some research ahead of time can simplify the car insurance buying process and potentially lead to cost savings. Generally, you can follow these steps:
Determine your coverage needs. Assess your individual requirements and what types of coverage you need, such as liability, comprehensive, or collision. Considering factors like your vehicle type and state laws.
Gather information and get quotes. Have your vehicle details and driving record on hand and contact an insurance broker, multiple insurance providers, or online tools to obtain at least 3-5 quotes for a comprehensive view of the market.
Review and compare policies. Examine the details of each policy, looking at premiums, deductibles, coverage limits, and customer service reputation. Consider bundling with other policies for discounts and ask questions if needed.
Choose an insurer and complete an application. Select the insurance provider that offers the best balance of cost and coverage for your needs and complete the application with your personal and vehicle information.
Finalize the policy and review it annually. Review, sign your policy, and make the initial payment to start your coverage. Regularly review your needs and compare quotes, especially at renewal time, to ensure continued suitability.
Recommended Reading: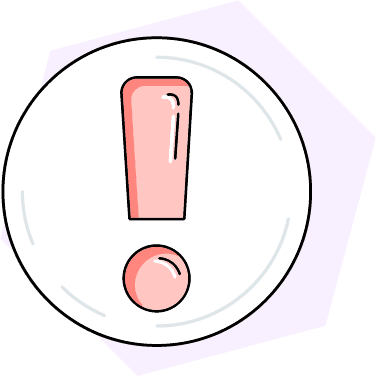 Common Mistakes to Avoid
When dealing with auto insurance, common mistakes can lead to higher costs or inadequate coverage. Here's guidance to avoid these pitfalls:
Underinsuring your vehicle: Make sure to have enough coverage to protect against potential losses. Assess your needs accurately and don't skimp on essential coverage.
Purchasing unnecessary add-ons: As important as it is to not underinsure your vehicle, also be sure you are not overcommitting to unnecessary coverages. Carefully evaluate additional coverage like roadside assistance or rental reimbursement to ensure they align with your needs.
Choosing deductibles carelessly: Balance deductibles with premiums. A high deductible may lower premiums but means more out-of-pocket cost in a claim.
Overlooking discounts: Always ask about available discounts, such as multi-policy, good driver, or student discounts, and ensure you're receiving all that apply.
Lack of comparison shopping: Don't settle for the first quote. Compare policies from different insurers to find the best deal.
Ignoring online reviews and ratings: Consider customer reviews and ratings when choosing an insurer to gauge their reputation for service and handling claims.
Not understanding your policy: Read the policy carefully to understand what's covered and what's not. Ask questions if anything is unclear.
Failing to update your policy: Regularly review and update your policy to reflect changes like a new address, additional drivers, or modifications to the vehicle.
Delaying claims reporting: If you're in an accident, report it to your insurer as soon as possible. Delays might complicate the claim process.
Not keeping proper documentation: Keep all relevant documents and information related to your policy and any claims in an organized manner for easy access.
By being aware of these common mistakes and actively working to avoid them, you can secure the appropriate auto insurance coverage at the best possible price. And once your policy is active, you can make sure you make the most of the protections it offers.
Recommended Reading:
Putting It All Together
Regardless of your circumstances, the advantages of having car insurance far surpass the perils of driving without it. Being involved in an accident without insurance could result in substantial financial liabilities and potential legal consequences.
Thankfully, obtaining car insurance typically remains a reasonably simple and cost-effective process for most people. Seek help from a trusted insurance agent or broker to assist you in identifying a plan that aligns with your needs.
Recommended Reading:
Find an auto insurance policy that meets your needs.