When Should You Drop Full Coverage on Your Car?
You might consider dropping full coverage after several years of ownership when the car's value has significantly decreased. It is crucial to note that if you have an existing loan or lease on your vehicle, your lender may require you to keep full coverage. Additionally, some states have minimum coverage limits for car insurance, so you should understand your state's requirements before making any decision.
Table of Contents
Understanding Full Coverage Car Insurance
An auto insurance policy with full coverage provides a wide range of protection for your liability and damages to your vehicle if you are in an accident. The insurance company will consider your driving record, vehicle value, and state regulations to determine if you are eligible. At a minimum, you need a driver's license and a registered vehicle.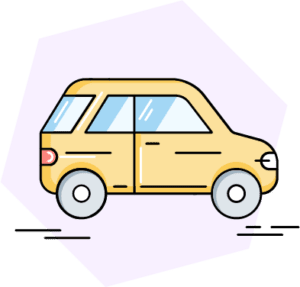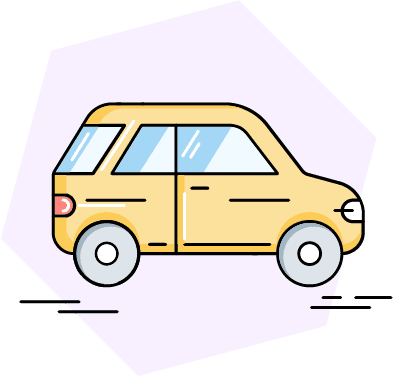 Full coverage auto insurance includes the following:
Liability Insurance Coverage: Liability insurance covers bodily injury and property damage if you are responsible for an auto accident. It also includes Personal Injury Protection (PIP), which pays for medical expenses and lost wages if you're injured in an accident, regardless of fault.
Comprehensive Insurance Coverage: Comprehensive insurance pays to repair or replace your vehicle if it is damaged due to anything other than a collision. This could include damage from hail, a tree falling, striking an animal, or glass damage.
Collision Insurance Coverage: Collision insurance covers damages from anything other than an animal. It pays for repairing or replacing your insured vehicle if you are at fault. You may also use this coverage if someone else is at fault and you are having trouble with their insurance company or if it was a hit-and-run.
Together, these coverages ensure you and your vehicle are covered in a wide range of incidents.
Factors to Consider When Deciding to Drop Full Coverage
There will be times when dropping full coverage makes sense for you and times when it doesn't. Consider the following before making a final decision.
Car's Age and Depreciation
A vehicle's value gradually decreases with time due to depreciation. Wear and tear, mileage, and market conditions all contribute to a car's depreciation.
The age of your vehicle is crucial in deciding whether to keep or drop full coverage insurance. Changing or repairing a car becomes less expensive as it ages and is often not worth the cost.
However, age is not the only factor to consider since some older vehicles may be more valuable than others.
Car's Value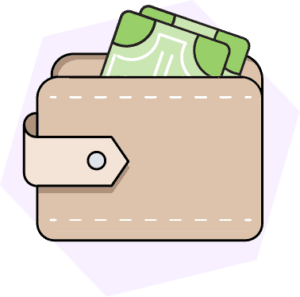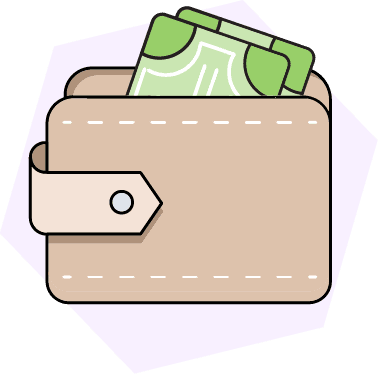 Your car's value will be significant when considering dropping full coverage. You can get an idea of the value of your vehicle by using tools like Kelly Blue Book, Edmunds, or the National Automobile Dealers Association.
Sometimes, used car dealerships will also give you an offer, which can help determine your car's value. Once you do that, compare it to the premiums you pay for comprehensive and collision coverage. You may see it's not worth paying for because you would likely not repair the vehicle.
Loan or Lease Requirements
It is typically a legal requirement for you to maintain full coverage insurance on your financed or leased vehicles. Lenders require full coverage to protect their financial interests if the car is damaged or involved in an accident. Banks, credit unions, and financing companies often require this loan requirement.
If you are considering dropping full coverage on your car, review your loan documents or call your lender.
Risk Tolerance and Financial Situation
Usually, if you drop full coverage, you will not be repairing your car if it is damaged. When considering dropping full coverage, you want to consider how much risk you can take and what you can afford if you decide to repair or replace it.
Can you afford to make repairs or replace your vehicle if it is damaged? Be sure to have savings if this is your plan.
State Laws and Regulations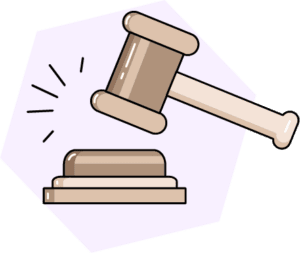 Most states have minimum coverage limits for car insurance. Check your state to see what your minimum limits are. Most states have only liability coverage requirements, but understanding your state regulations is still a good idea.
You may also be mandated to have uninsured and/or underinsured coverage as well as personal injury protection. You should be aware of your state's requirements so you do not get in trouble if you end up in an accident.
Should You Drop Full Coverage?
You should take some time to really consider if you want to drop full coverage or not. There is a risk in doing so, but it may be an option for you if you are comfortable with it.
Consider Dropping If…
In the following situations, dropping full coverage on your car may make sense:
It's no longer cost-effective. Maintaining full coverage becomes less cost-effective when your vehicle's value has significantly decreased over time.
It's too expensive. It may be time to drop full coverage if you are experiencing financial strain because the cost of full coverage exceeds the potential savings in an accident.
Your car is old. Full coverage may not be necessary for older, less valuable cars because repair and replacement costs are lower.
You rarely drive. Having a vehicle that is rarely used reduces the likelihood of accidents and the need for extensive coverage.
Consider Keeping If…
In the following situations, it is recommended to keep full coverage on your car:
Your car is new. If you have a new car or one of higher value, you should consider full coverage.
You're legally required. Full coverage is required when your lender or lease agreement specifies it to protect their financial interest in the vehicle.
You live in certain areas. Comprehensive and collision coverage is essential if you live in an area prone to accidents, theft, vandalism, or natural disasters.
You do not have adequate savings. An accident may result in substantial repair or replacement costs if you do not have substantial savings to cover these costs.
You drive often. Your car is your primary form of transportation, and you cannot afford to have it out of commission for an extended period due to accidents or damage.
How to Drop Full Coverage Car Insurance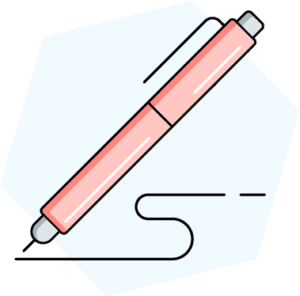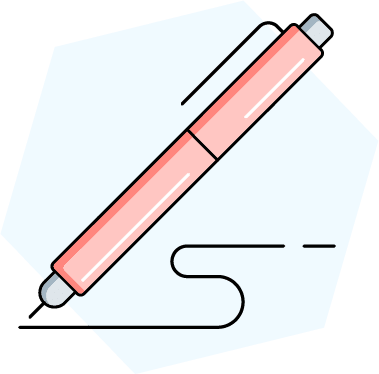 Follow these steps to drop full coverage car insurance:
Review your policy. Obtain a copy of your current auto insurance policy and read it carefully.
Contact your insurance company. Contact your insurer by phone or online. Let your insurer know you want to drop comprehensive, collision, or both coverages.
Provide necessary info. Your insurer may need information about your vehicle's current mileage and condition to adjust your policy.
Review changes. Ensure your insurance company has made the changes. Review the updated policy documents to check if you have the desired coverage.
Alternatives to Dropping Full Coverage Car Insurance
Consider these alternatives instead of dropping full coverage car insurance to potentially reduce your costs:
Raise your deductibles. You can reduce your premiums by raising your comprehensive and collision deductibles.
Compare quotes. Comparing quotes from multiple insurers can help you find more affordable rates.
Bundle policies. Get a multi-policy discount by bundling your auto insurance with other policies like home insurance.
Ask about discounts. Ask your insurer about discounts, such as good student, safe driver, or defensive driving discounts.
Raise your credit. A higher credit score may result in lower insurance premiums.
Evaluate your usage. Pay-as-you-go or usage-based insurance offers tailored rates based on your driving habits.
Putting It All Together 
Whether you should drop full coverage on your vehicles is a common question and should not be taken lightly. It would be best to consider your vehicle's value, how old it is, and your financial stability. Also, consider if your car is financed or leased since lenders have their own requirements.
If saving money is your motivation, be sure to consider all alternative options before dropping full coverage.
Find an auto insurance policy that meets your needs.
Find an auto insurance policy that meets your needs.