Find a Home Insurance Policy That Meets Your Needs
When it comes to shopping for home insurance, you have the choice between numerous types of policies. Assurance can help you quickly and easily compare your options and choose a policy that fits your specific needs and budget.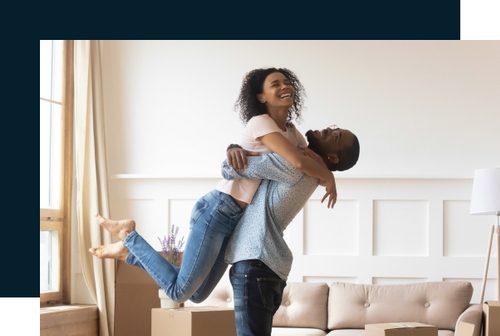 Types of Home Insurance Coverage:
Dwelling coverage
Personal property coverage
Liability coverage
Loss of use coverage
Other structures
Additional living expense coverage
Liability and medicare payments coverage
Renter's insurance
And more…
Let Assurance Help You Find the Home Insurance Policy for You
Over 1,400 people have found a home insurance policy that meets their unique needs through Assurance.
Assurance offers quick, straightforward choices to help you save time and receive a personalized home insurance quote.
Compare quotes easily to find the home insurance plan for you
Explore various home insurance policy options from multiple carriers
Receive clear, personalized advice, from a licensed life insurance agent if you need it
Skip Reviews
A Quick and Easy Process to Find the Right Home Insurance Policy for You
Get a Quote
Provide your information
Receive personalized quotes
Fill out an application (10 minutes on average)
Home Insurance Frequently Asked Questions
Find a Home Insurance policy that fits your needs.
Get a Quote