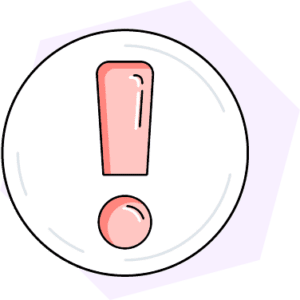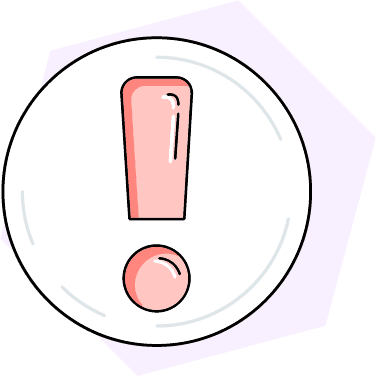 The Open Enrollment Period for health insurance is here: November 1 – January 15
Enroll in a new health plan or reevaluate your current coverage to see if it's still a good fit for you. You can make the following changes during this period:
Enroll in a health insurance plan for the first time
Change health insurance plans
Change your current plan's dependents
Still have questions? Learn more about the health insurance Open Enrollment Period.
What Are Government Healthcare Programs?
Government healthcare programs promote health among U.S. residents through services such as health insurance, social services, wellness resources, public health initiatives, and health education. Many government healthcare programs focus on residents who demonstrate need, such as those earning low incomes.
Popular government healthcare programs include Medicaid, Medicare, the Children's Health Insurance Program (CHIP), and health insurance programs for veterans and military members.
Table of Contents
How Do Government Health Programs Work?
Government-sponsored health programs provide necessary human services to their beneficiaries. Funded either entirely or in part by the state or federal government (or both), these public health programs typically provide their services at a low cost or for free to eligible U.S. residents who might not otherwise be able to afford or access safe, quality healthcare.
By providing critical health insurance and services, federal healthcare programs protect the U.S. population from infectious diseases and other health hazards, through both preventative care and treatment of conditions. Promoting health and wellness at this level can help reduce poverty and spur economic growth.
Types of Government Health Programs
Different government healthcare programs cater to different groups within the national population and serve different purposes. Major public health programs in the U.S. include the following.
Medicaid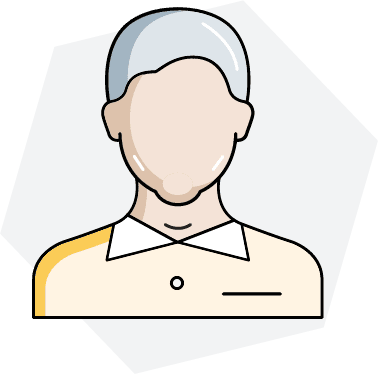 Medicaid is a government-sponsored health insurance program that primarily serves low-income people. Though Medicaid is ultimately a federal program, each state sets its own eligibility requirements and determines how to administer the program's services. Medicaid receives funding from both the federal government and state governments.
As of May 2023, nearly 86.8 million people were enrolled in Medicaid, according to enrollment data published by the program.
Eligibility
Eligibility criteria for Medicaid vary by state but usually require you to be a U.S. citizen and a resident of the state in which you're applying for Medicaid. In most cases, you must fall below a specific income threshold, often 138% of the federal poverty level (FPL).
Medicaid coverage is commonly available to:
People over the age of 65
People who are blind or have a disability
Qualified pregnant people
Qualified younger people, such as those under 21
Temporary U.S. residents with refugee status
Individuals receiving Supplemental Security Income
Coverage
Like its eligibility requirements, Medicaid's benefits may vary by state. However, the program commonly covers the following:
Dental care
Emergency services
Hospitalization
Maternity and newborn care
Outpatient services
Prescription drugs
Treatment of substance use disorders
Various types of therapy, including occupational and physical
Vision care
Medicaid may also pay for medically necessary long-term care, such as institutional care and home- or community-based services.
Medicare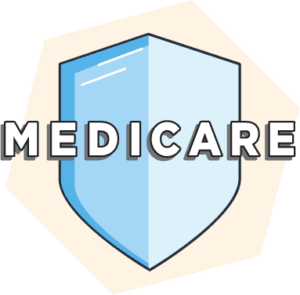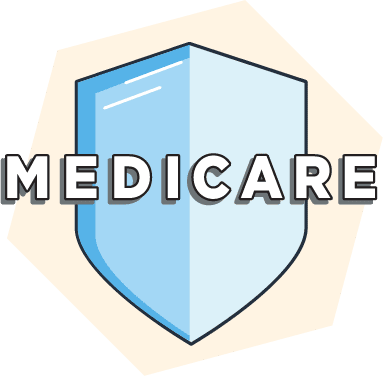 Medicare provides federally funded health insurance to people aged 65 and older and people with ESRD or ALS. The program's core components comprise Part A (hospital insurance), Part B (medical insurance), and Part D (prescription drug coverage).
Most Medicare beneficiaries do not pay a premium for Part A, but they do pay for Part B. Part B's standard monthly premium is $164.90 as of 2023 and may be higher for beneficiaries making high incomes. Out-of-pocket costs for Medicare Part D vary because private providers administer Part D plans.
Eligibility
Medicare serves people over the age of 65, some younger people with disabilities, people with ALS, and people with end-stage renal disease. Most beneficiaries must meet the following eligibility criteria as well:
You or your spouse worked in Medicare-covered employment for at least 30-40 quarters.
You are a U.S. citizen or have been a legal U.S. resident for at least 5 years.
Coverage
Medicare Part A, or hospital insurance, covers:
Inpatient hospital care
Skilled nursing facility care
Hospice
Lab tests
Surgery
Home care
Part B, medical insurance, covers:
Doctor services
Other health care provider services
Outpatient care
Home care
Medical equipment
Some preventative services
Part D covers prescription drugs. Medicare Part C, or Medicare Advantage, may provide more robust coverage. You can purchase a Medicare Advantage Plan through a private insurer. It must cover all the services covered by Parts A and B; most Medicare Advantage Plans also provide Part D coverage and other additional benefits.
Children's Health Insurance Program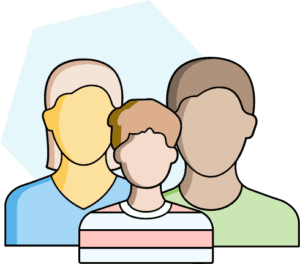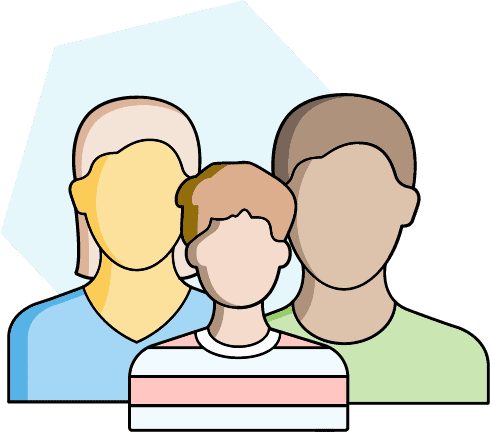 CHIP works closely with Medicaid to provide low-cost health coverage to children whose families do not qualify for Medicaid but cannot afford private health insurance.
All U.S. states offer CHIP, and all states must operate within federal regulations and requirements for CHIP. Otherwise, as with Medicaid, each state determines its own eligibility and coverage criteria for the program.
Eligibility
Though specific eligibility criteria vary by state, all states administer CHIP coverage based on age, income level, and household size. Income thresholds for CHIP eligibility range from 170% to 400% of the FPL.
Other general eligibility requirements for CHIP include:
Ineligible for Medicaid and not insured by a group health plan or creditable health insurance plan
Ineligible for other state-sponsored health coverage
Not a patient at a mental health institution
Not an inmate at a public institution
Resident of the state where you're pursuing CHIP coverage
U.S. citizen or eligible immigrant
Under 19 years old
CHIP also covers pregnant people in some states.
Coverage
CHIP may offer different benefits from state to state. However, all states must offer comprehensive coverage under CHIP, including at least the following benefits:
Dental care
Doctor services
Emergency services
Inpatient hospital care
Lab services
Outpatient care
Prescription drugs
Routine preventative check-ups
Vaccinations
Vision care
X-ray services
In states where CHIP covers pregnant people, the program may also cover prenatal care and childbirth and newborn care services.
Veterans and Military Health Insurance Programs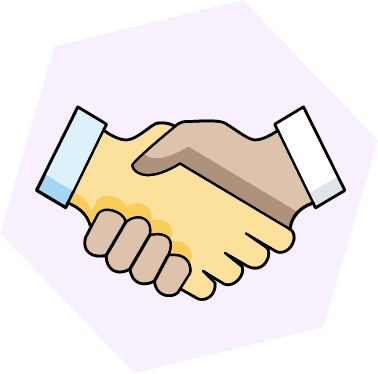 In the U.S., active-duty military service members and veterans qualify for government-sponsored health insurance through programs like TRICARE and the U.S. Department of Veterans Affairs' (VA's) healthcare program.
TRICARE leverages the Military Health System, which includes healthcare professionals, health institutions, and pharmacies to provide care. Out-of-pocket costs may include copays and coinsurance, which vary depending on the beneficiary's military history.
VA healthcare provides a unique benefits package to meet the health needs of each beneficiary; some services are free, while others require relatively low copays, which may vary depending on the beneficiary's disability status.
Eligibility
TRICARE serves the following groups, plus those registered in the Defense Enrollment Eligibility Reporting System:
Uniformed military service members and their families
National Guard members and their families
Reserve members and their families
Survivors
Former spouses of military members
Medal of Honor recipients and their families
Retirees and retiree family members
VA healthcare caters to the following veterans if they did not receive a dishonorable discharge:
Active military service members
Naval service members
Air service members
Some National Guard or Reserve members
Coverage
TRICARE offers a few different plans, and benefits vary. Common covered services include:
Children's health
Dental care
Emergency services
Hospitalization
Lab services
Medical equipment
Mental health services
Prenatal and newborn care
Prescription drugs
Preventative care
Primary care
Surgery
Vision care
X-rays
VA healthcare covers:
Emergency care services, such as urgent care and walk-in health clinics
Home healthcare and assisted living
Inpatient hospital services like surgeries and medical treatments
Mental health services to tread certain conditions
Prescriptions from or approved by VA doctors
Preventative care services, including health exams and immunizations
Universal Healthcare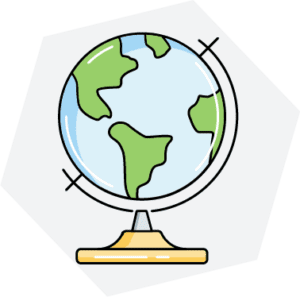 Universal healthcare provides government-sponsored coverage of all essential health services, including preventative care, medical treatment, rehabilitative care, and palliative care, for all eligible residents in the providing country. Beneficiaries of universal healthcare receive full access to the health services they need without facing financial hardship.
While more than 70 countries worldwide have universal healthcare, the U.S. does not. Universal healthcare is hotly debated in the U.S., in fact. Those in favor of universal healthcare argue that more access to medical care benefits both individuals and the nation at large by creating a healthier population. Those opposed to the system say that it can reduce industry competition and thus reduce the quality of care, all while costing more money.
Weighing the Pros and Cons of Government Health Programs
Though the U.S. is a long way from universal healthcare, even the current systems of government-sponsored healthcare spark debates.
The Benefits of Government Health Programs
Positive impacts of government health programs include:
Affordability: Beneficiaries of government-sponsored health programs pay lower out-of-pocket costs for necessary medical care. This prevents medical bankruptcy since the cost of uncovered care can be devastating to some.
Accessibility: Those who benefit from government programs may have been unable to afford or access medical care otherwise. By lowering the barrier of access to care, these programs promote health and wellness among the U.S. population.
Economic benefits: A healthier U.S. population could lead to a healthier U.S. economy.
Good for doctors: Increasing access to care can increase demand for medical services, benefiting practitioners with private practices.
The Challenges of Government Health Programs
Potential drawbacks of government-sponsored healthcare may include:
Possible disruptions: Government-sponsored healthcare may slow down operations within the government and lead to an uneven distribution of resources among government services.
Reduced quality of care: Decreasing competition within the healthcare system and increasing people's dependency on the government for care could reduce the quality of care and lead to slower response times.
Reduced innovation: Medical innovation could suffer due to a resulting lack of competition in the industry.
Higher taxes: By raising costs for the federal government, federal healthcare programs may raise costs for taxpayers.
Putting It Together
Government health insurance programs ensure access to safe, quality medical care for eligible U.S. residents in need, often at a low cost or even for free. These programs prioritize beneficiaries who may otherwise not be able to afford or access the health services they need.
Those who most benefit from government healthcare programs include low-income families, older people, people with disabilities, people with end-stage renal disease, veterans and active-duty military members.
You're just a few steps away from a personalized health insurance quote.
You're just a few steps away from a personalized health insurance quote.