Over-the-counter drugs (OTCs) are medications one can purchase from a pharmacy or drug store without a prescription. However, if you must take these drugs frequently, they can become quite costly. That's why some Medicare plans offer a special card that can cover OTCs and more. Read on to learn what a Medicare OTC card is, who qualifies for an OTC card, and how to get one.
Table of Contents
What is a Medicare Advantage OTC Card?
A Medicare OTC card is a supplemental benefit of some Medicare Advantage (Part C) plans. Enrolling in a Medicare Advantage plan provides extra benefits, including hearing, vision, and dental care for seniors who already qualify for basic Medicare parts A and B. Medicare Advantage also allows recipients prescription drug benefits through Medicare Part D.
Select Medicare Advantage plans cover over-the-counter medications through OTC Medicare cards. This coverage offers recipients a quarterly allowance which can be used for approved medications, vitamins, and other health and wellness products at participating pharmacies and retail locations.
Do Medicare Advantage Policies Help Pay for Over-the-Counter Drugs?
Yes, Medicare Advantage plans can help pay for over-the-counter drugs and other eligible items. Since private insurance carriers administer Medicare Advantage plans, not all Medicare Advantage plans offer OTC cards, and those that do may offer only limited coverage. Seniors must enroll in a Medicare Advantage plan with OTC card coverage to get this benefit.
Medicare recipients should explore their policy's specific Medicare OTC card options. Medicare Advantage plans can offer limited-to-comprehensive coverage for various services, including over-the-counter medications, healthy foods, and/or fitness equipment. Medicare OTC cards may be included in a Part C HMO or PPO plan.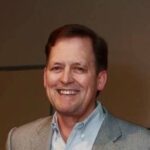 How Your OTC Benefit Works
Seniors enrolled in a Medicare Advantage plan with OTC card benefits enjoy a quarterly allowance of funds. The allowance amount and eligible items list vary by plan. Recipients can use their OTC benefits to place orders once per month, for a maximum of 12 orders per year.
An unused balance can roll over from one quarter to the next; however, card balances that remain as of December 31st will not roll over from year to year. Medicare Advantage providers are responsible for reloading a customer's over-the-counter card balances as necessary each month.
What Can I Purchase With my Medicare Advantage OTC Card?
Enrollees can use their Medicare OTC card for medications like Tylenol, cold remedies, and vitamin supplements. Other eligible items include bandaids, eye drops, approved healthy foods, and fitness-tracking technology. Providers typically publish a list of approved OTC purchases.
Some Medicare Advantage OTC cards cover additional benefits like transportation, personal emergency response systems, and even home internet service. Each Medicare OTC card policy offers unique benefits, from basic over-the-counter drug coverage to health and wellness.
Where Can I Use My Medicare OTC Card?
Medicare OTC cards are accepted at most major nationwide pharmacies and retailers. Typical brick-and-mortar franchises include Walgreens, CVS, Rite Aid, Duane Reade, and several popular online healthcare retail outlets.
Medicare OTC card holders may be limited to a specific provider to qualify for benefits in their area, such as a gym membership or healthy meal delivery service. Enrollees may not use OTC Medicare cards for prescription drugs, and some dual-purpose items require specific approval. Enrollees may not use OTC cards for other people, original Medicare expenses, or cash conversions or withdrawals.
How to Use Your OTC Benefit
Seniors who enroll in a Medicare Advantage plan with OTC benefits should receive their OTC card with their "welcome" materials. Cardholders must activate their OTC card to receive their quarterly allowance. OTC cards can be used like a standard debit card. Enrollees lose any remaining balance from their quarterly allowance if they de-enroll in Healthcare Advantage OTC benefits.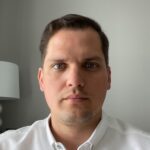 You're just a few steps away from seeing your Medicare plan options.
You're just a few steps away from seeing your Medicare plan options.