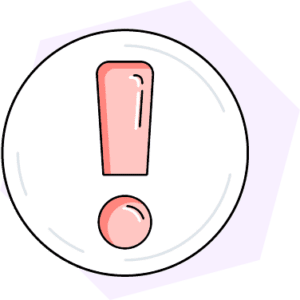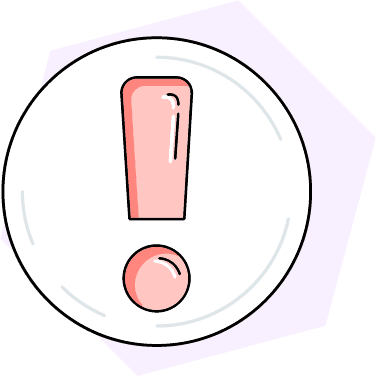 The Open Enrollment Period for health insurance is here: November 1 – January 15
Enroll in a new health plan or reevaluate your current coverage to see if it's still a good fit for you. You can make the following changes during this period:
Enroll in a health insurance plan for the first time
Change health insurance plans
Change your current plan's dependents
Still have questions? Learn more about the health insurance Open Enrollment Period.
Can You Add a Domestic Partner To Your Insurance?
You can add a domestic partner to your insurance, provided your employer extends healthcare coverage to domestic partners and you live in a participating state. To qualify your relationship as a domestic partnership, you must meet specific criteria, including both partners being 18 or older, living together for at least six months, and not legally marrying anyone else.
Many states now recognize civil unions or domestic partnerships. Within these states, employers can choose whether to extend healthcare benefits to unmarried domestic partners. You must meet the terms of a domestic partnership under your company's individual regulations to qualify for domestic partner insurance.
Table of Contents
What Is a Domestic Partnership?
The legal definition of a domestic partnership differs from state to state. The following are among the key criteria used to qualify domestic partners for health insurance benefits:
Both parties are 18 or older
You have cohabitated for at least six months
Neither person is married
Both parties are invested in the other's welfare and are known as a couple to associates
Your partner is not a blood relative, according to the marriage laws in your state
Both parties are jointly responsible for basic living expenses
Both parties share a permanent residence in perpetuity
Neither person has additional partners
Both parties are mentally competent to sign documents to verify their partnership
How Does Domestic Partner Insurance Work?
Domestic partnership health insurance provides benefits similar to what married couples enjoy, but eligibility and availability depend on your state and employer.
Eligibility Requirements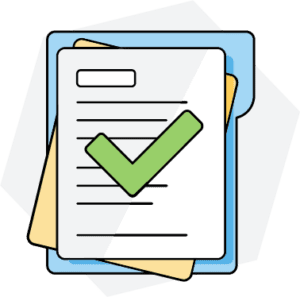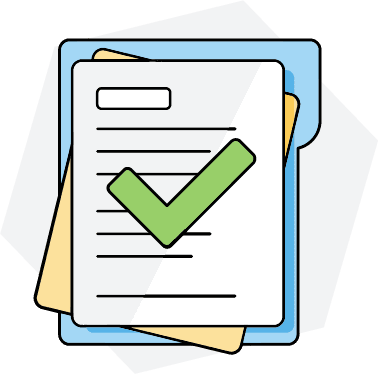 In order to qualify for domestic partner insurance, you must demonstrate to your employer that you meet the civil union or domestic partnership criteria in your state. Beyond meeting the eligibility requirements listed above, your insurer may require further proof of your shared residence and/or living expenses, such as a signed lease agreement or joint bank statement.
The eligibility requirements for domestic partnership health insurance also vary by employer; however, employers must recognize same-sex couples among the eligible candidates for domestic partner insurance. Additionally, employers must offer the same benefits to opposite-sex- and same-sex spouses regarding group health insurance.
When Can You Add a Domestic Partner To Your Insurance?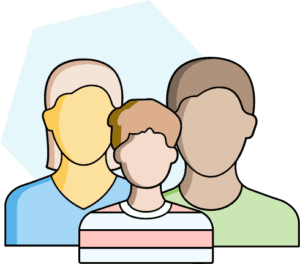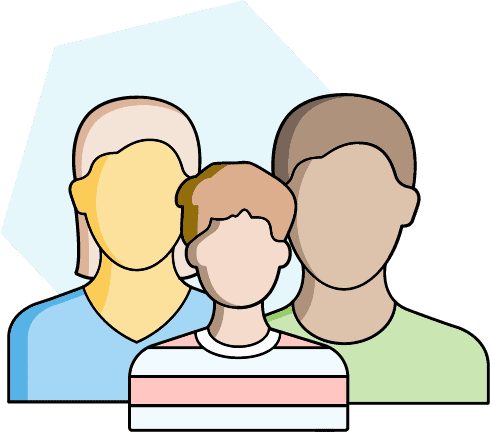 It is likely possible to add a domestic partner to your insurance if you live in a state that recognizes domestic partnerships or civil unions. The states that recognize domestic partnerships include:
California
Maine
Nevada
Oregon
Washington
Wisconsin
The states that recognize civil unions include:
Colorado
Hawaii
Illinois
New Jersey
Vermont
While rights to domestic partner insurance are not federally protected, other states may still allow employers to offer benefits to domestic partners. If your state allows it, you meet the criteria of a domestic partnership, and your employer carries insurance options for domestic partners, you can enjoy these benefits for an additional cost.
Keep in mind that the regulations around extending benefits to domestic partners may be more granular than what was mentioned above. It is possible that two cities in the same state may have different regulations.
When Can You Not Add a Domestic Partner To Your Insurance?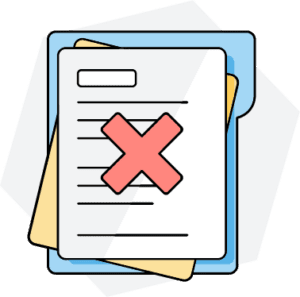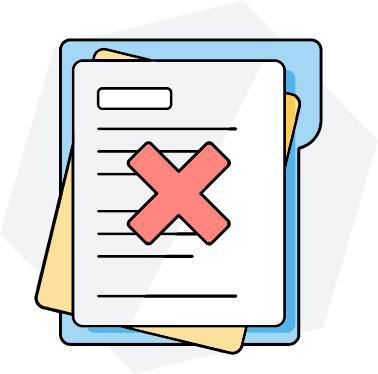 Even if you live in a state where domestic partner insurance is allowed, your employer may not offer it. Since employers must pay an additional tax to add the option, domestic insurance benefits are more common among larger employers and less widely available through small nonprofits or startup organizations.
You may not add a domestic partner to your insurance if you do not meet the exact criteria of a domestic partnership, such as living in different states or being legally married to someone else. Your employer may offer limited domestic partner insurance that only covers certain benefits. Ask your employer about available options if you are unsure whether they offer coverage.
Can Employers Deny Domestic Partner Benefits?
There are no federal laws requiring employers to extend insurance benefits to domestic partners, even if you live in a state that recognizes domestic partnerships. Employers can choose whether to offer domestic partner benefits, which typically involves an additional cost for both employer and employee.
Most employers that can afford it try to extend the same insurance accommodations to domestic partners as married couples. While no federal mandates exist, some states require employers to do just that, provided the employees are in a qualifying domestic partnership and can supply the group insurer with whatever verification they need.
How Much Does It Cost To Add Your Partner?
Domestic partner insurance costs roughly the same as spousal insurance, amounting to a roughly 1%-3% premium increase for both employer and employee. The primary difference between spousal insurance and domestic partner insurance is a tax issue: the former can be deducted from expenses while the latter counts as taxable income.
While the costs may seem negligible, some small companies cannot shoulder the financial responsibility, which is why larger employers are more inclined to provide domestic partner insurance. Some domestic partners forego domestic partner insurance through their employer for individual Marketplace plans since ACA coverage offers tax credits for those who qualify.
What Is The Domestic Partnership Tax?
The cost of adding a domestic partner to your insurance is similar to adding a spouse but with additional tax implications. Your employer must report the cost of your partner's premiums as imputable income on your W-2. Imputable income is the difference in the cost of employee-spouse coverage and employee-only coverage.
Generally, you must pay the domestic partnership tax on this extra income; however, you may earn an exemption for employer-paid coverage if:
Your partner receives at least 50% financial support from you
Is a citizen or legal resident of the U.S., Canada, or Mexico
Lives in your home
They cannot be claimed as a dependent on anyone's taxes
How To Add Your Partner
Make sure your employer offers this option: Get to know your state's laws regarding the rights of domestic partners, and check with an HR representative or the benefits coordinator at your workplace to explore your options. Ask what documentation is needed to verify your domestic partnership. If your employer doesn't offer benefits, you can request they start.
Compare group coverage and ACA plans: Even if the cost of adding domestic partner insurance to your employer-sponsored benefits is reasonable, you may be able to pay lower premiums by applying for separate plans through the ACA Marketplace. You should also consider whether you need dependent coverage as an important factor here.
Submit documentation according to your insurer's instructions: Your insurer will likely require you to verify your domestic partnership to get benefits, including proof that you and your partner are both 18 or older, cohabitating, and not legally married to other people. Many insurers require a signed affidavit as confirmation.
Should You Add Your Partner To Your Coverage?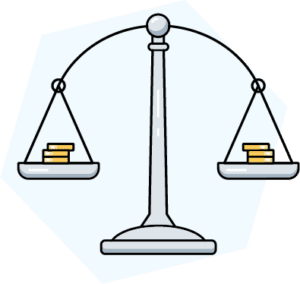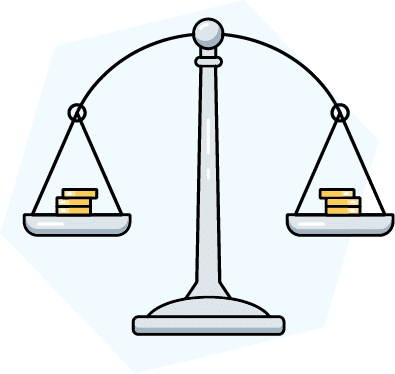 If you live in a state and work for an employer where you can receive domestic partner insurance, choosing to use these benefits is a personal one. Affordability is a universal concern among people seeking high-quality health insurance, whether they are in an opposite-sex- or same-sex marriage or a domestic partnership. Dependents may also factor into this decision.
You should ensure you meet your state's domestic partnership requirements. Then, consider the financial and tax implications of adding this benefit through your employer. You may find it helpful to compare the cost of enrolling in separate private health insurance plans against your budget for premium payments and out-of-pocket costs. Explore the following pros and cons to help aid in your decision.
Pros
Adding a domestic partner to your insurance can benefit your family in the same way married spouses enjoy coverage for themselves and their dependents. The ability to add your partner and your dependents to a family healthcare plan through your employer is a big draw.
Being on the same plan as your partner is also appealing to many employees in a domestic partnership since this allows you both to see the same providers and specialists in the same network. Additionally, while domestic partner insurance raises your premium slightly, employees can elect to deduct it from their paycheck instead of making direct payments to insurers.
Cons
Choosing to enroll in a domestic partner insurance plan comes with its own advantages and disadvantages. Since no federal laws protect your right to these benefits, you may have limited options in your state regarding domestic partner insurance. If you work for a small company, your employer may offer only basic health care for you and your partner, if at all.
The cost of employer-sponsored domestic partner insurance can also be higher than private insurance in some cases. Since group coverage requires a domestic partner tax, some people can find comparable plans with lower premiums through the ACA Marketplace if they apply separately and qualify for subsidies.
All in All
No federal law governs the administration of domestic partner insurance benefits; however, many states allow or even require such coverage. States uphold their own criteria for domestic partnerships, which qualify some domestic partners for group health benefits. Employers in participating states can choose to offer domestic partner insurance benefits to their employees for a nominal fee similar to that of adding a spouse. Employees must pay a domestic partner tax to add this benefit, which counts as imputable income on their W-2.
You're just a few steps away from a personalized health insurance quote.
You're just a few steps away from a personalized health insurance quote.