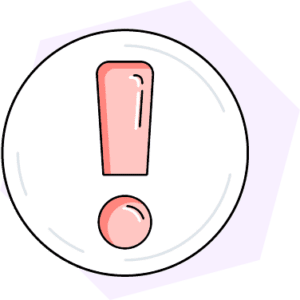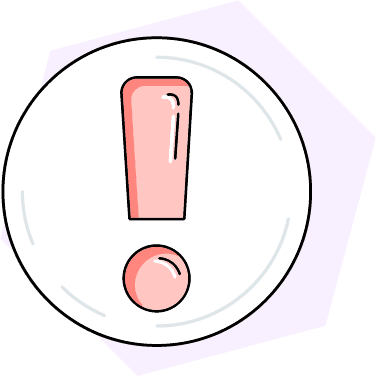 The Open Enrollment Period for health insurance is here: November 1 – January 15
Enroll in a new health plan or reevaluate your current coverage to see if it's still a good fit for you. You can make the following changes during this period:
Enroll in a health insurance plan for the first time
Change health insurance plans
Change your current plan's dependents
Still have questions? Learn more about the health insurance Open Enrollment Period.
What Is Concierge Medicine?
Concierge medicine, also known as boutique medicine or retainer medicine, is essentially membership-based healthcare. In exchange for a monthly retainer, patients receive high-quality, individualized primary care services. They gain direct access to a physician, with 24/7 care and same-day appointments. Concierge doctors typically perform primary care physician duties, such as physical exams, lab work, and health coaching.
Table of Contents
The Growing Popularity of Concierge Medicine
Concierge practices developed in the 1990s as boutique healthcare, mostly accessible to wealthy individuals. Now, multiple models of concierge healthcare are available at different price points.
For doctors and patients, concierge medicine is a way to step outside an often frustrating healthcare system. For patients tired of long wait times and rushed appointments, concierge medicine allows for more flexible care with a trusted physician.
Physicians enjoy improved relationships with their patients and smaller workloads. Rather than seeing 30 patients daily at a clinic, they might have 6-10 longer appointments as concierge doctors. With more time and energy to devote to each individual, they can provide a higher standard of care.
How Does Concierge Medicine Work?
Patients typically pay a quarterly or annual membership fee to access concierge healthcare. In exchange, they receive a much more personalized level of care from their physician.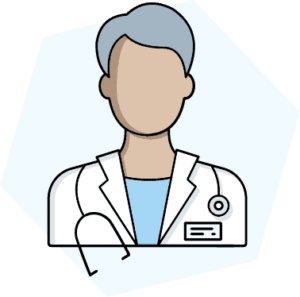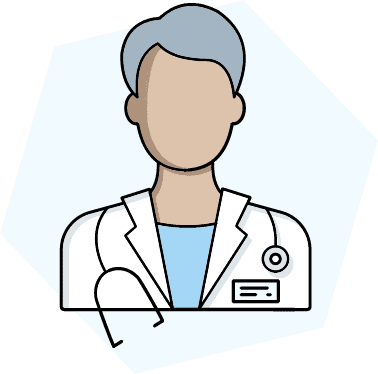 Members can access their doctor 24/7, sometimes via text or their direct phone number. They can book longer appointments, usually ranging from 30 minutes to an hour, rather than a 10-minute slot at a clinic. Over the years, patients develop trusting relationships with their physician, who has a deep understanding of their personal and medical history. Doctors perform more extensive annual physicals, lab tests, health coaching, and some urgent care.
Additionally, concierge medicine tends to have more transparent pricing. Members' fees cover a lot of care. Many providers still accept insurance for their services, but it's important to note that concierge medicine is not a substitute for insurance. Patients must go through the traditional healthcare model for complicated procedures, surgeries, or hospitalization.
Physicians may work under a business that employs multiple concierge doctors in an office or across the country. These doctors often provide primary care services, but some specialists also use this model.
Concierge Medicine vs. Traditional Healthcare
While concierge medicine may seem like the best option, it's not feasible for every patient or physician. Here's how concierge medicine compares to traditional healthcare:
| | Eligibility | Quality of Care | Accessibility and Responsiveness | Continuity of Care | Cost | Does It Work With Insurance? |
| --- | --- | --- | --- | --- | --- | --- |
| Concierge Medicine | Based on patients' budget | Focuses on high-quality, personal preventative care | 24/7 access to doctors, same-day visits; fewer physicians available | Same physician over many years | Insurance premium + monthly retainer | Sometimes |
| Traditional Healthcare | Available to all | Wider range of services, with less individual attention | Widely available, but longer wait times and less access | May change depending on clinic availability | Insurance premium + copay | Yes |
How Much Does Concierge Medicine Cost?
Concierge medicine is a significant investment, but the cost depends on a few factors. Typical fees range between $1,200 and $3,000 per year, plus any billable services.
The cost partially depends on location, doctor availability, and the type of concierge practice. In a low-cost model, a patient pays a monthly retainer to access a team of doctors and nurses at an office, not necessarily the same provider. Other doctors balance concierge patients with their traditional healthcare practice.
Insurance may cover the doctor's services, but it will not help with the membership fee. However, individuals with an HSA or FSA can use those funds toward the monthly retainer. And for others, the added cost may still be worth the extra care and peace of mind.
Should You Get Concierge Medicine?
Pros
24/7 access
Individualized healthcare
Increased preventative care
Often works with insurance
Cons
Cost
Limited services
Limited accessibility
Healthcare inequities
Concierge medicine provides a valuable alternative to traditional healthcare in many situations, but it's not always the best fit. Be sure to consider the benefits and drawbacks before signing up for a membership.
Consider Concierge Medicine If…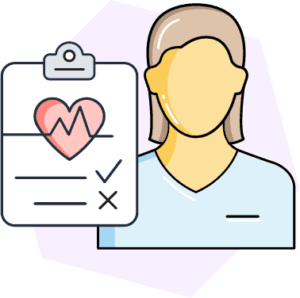 Concierge medicine is beneficial for patients needing recurring or in-depth doctor visits. Older adults, for example, may benefit from increased access to a physician. It's also helpful for people monitoring chronic conditions. They save on per-visit copayments and receive care from a doctor who fully understands their complex health considerations.
However, the primary factor for most patients is whether they can afford concierge care.
Advantages
Despite its cost, concierge medicine can be a worthwhile investment in your health. Some of the positives include:
24/7 access: In addition to booking same-day or next-day appointments, you can usually reach your doctor anytime via phone.
Individualized healthcare: Your doctor creates a healthcare plan based on your personal goals and history and monitors your care over a long period of time.
Increased preventative care: You may receive a more in-depth physical exam each year, and it's easier to schedule preventative services.
Often works with insurance: Many concierge doctors accept insurance, even Medicare.
Drawbacks
However, this type of medical care is not accessible to everyone. Consider the following drawbacks:
Cost: Concierge care is an additional fee on top of your monthly insurance premium, and you may face out-of-pocket costs for certain services.
Limited services: Concierge physicians commonly focus on preventative care. More complex procedures will require traditional healthcare.
Limited accessibility: Concierge doctors constitute a small percentage of healthcare providers. Since they see fewer patients, they have less availability for new clients. People in rural areas may have more difficulty finding a provider.
Healthcare inequity: With an existing shortage of physicians, concierge medicine may contribute to a healthcare disparity between income classes.
How to Find a Concierge Doctor
After weighing your options and deciding to pursue concierge healthcare, it's time to find a provider. Follow these steps to transition: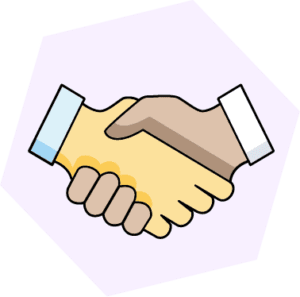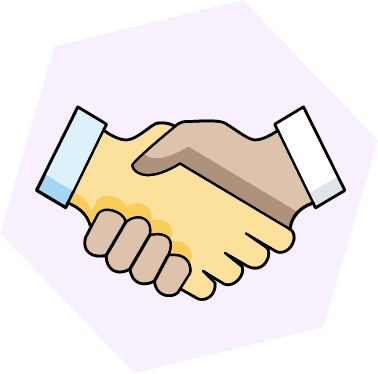 Research your options. Start by searching for concierge doctors online. Poll your personal network. If you see a specialist, ask if they have any recommendations.
Evaluate your healthcare needs. Consider the level of care you need now and in the near future and whether that fits into the scope of concierge medicine.
Check reviews. Search for reviews on doctor directory websites, as well as the provider's Yelp and Google pages. Look for any red flags mentioned by previous patients.
Consult your insurance. Confirm whether your new provider accepts your insurance. Seeing an out-of-network physician will add to your out-of-pocket costs.
Arrange consultations. Plan in-person meetings with a few doctors. It's important to find someone you trust and would enjoy working with long-term.
Transition care to your new concierge doctor. Ask your new provider if they have a process for transferring your health records. You may need to download your records from a client portal, or contact your previous doctor for hard copies.
Alternatives to Concierge Medicine
If you're interested in on-demand healthcare but unsure whether concierge medicine is the right choice, you might explore these two alternatives.
Direct Primary Care (DPC)
Direct primary care is a developing concierge medicine branch that operates without insurance. Patients pay a monthly fee — usually less than $100 — directly to the DPC provider. In exchange, they get unlimited visits, even on short notice. Instead of handling insurance claims, doctors rely on monthly payments to subsidize their work.
However, DPC membership is not an alternative to insurance. DPC physicians have a limited scope of care, so other procedures still have to go through traditional healthcare. However, this is an alternative to full concierge medicine for many patients.
Virtual Care
Virtual care expands access by allowing patients to receive care via text, phone call, or video chat. Patients can request on-demand appointments, often directly through their insurance portal. Doctors remotely monitor chronic conditions, assess urgent symptoms, write prescriptions and even provide therapy.
All in All
Concierge doctors offer an alternative to traditional healthcare for patients who can afford the additional monthly cost. Despite limits in availability, location, and services, concierge medicine creates an avenue for long-lasting, beneficial relationships between patients and physicians.
If you're on a tighter budget, you still have ways to access a higher level of care through low-cost concierge clinics and insurer-provided, on-demand virtual care.
You're just a few steps away from a personalized health insurance quote.
You're just a few steps away from a personalized health insurance quote.