Does Medicare Cover Viagra?
Original Medicare, which comprises Part A and Part B, does not cover Viagra or other brand-name erectile dysfunction (ED) medications. Medicare Part D, which covers prescription drugs, may cover generic ED treatment drugs in some specific circumstances. Medicare Advantage, also called Part C, might cover some generic versions of ED medications.
Table of Contents
Understanding Erectile Dysfunction
Erectile dysfunction takes place when the penis cannot sufficiently reach or maintain an erection for sex. A type of sexual dysfunction also known as impotence, ED can also cause reduced sexual desire.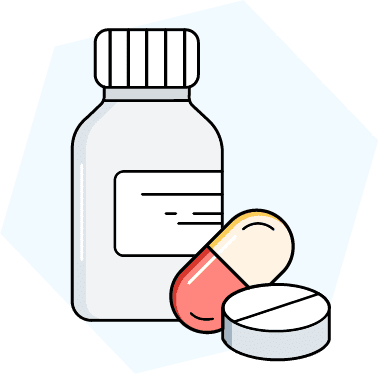 Many factors can contribute to ED, including alcohol use, tobacco use, psychological conditions, injury and many medications, including:
Antiarrhythmics
Antidepressants
Chemotherapy medications
Diuretics
Medications to treat high blood pressure
Medications to treat Parkinson's disease
Medications to treat seizures
Muscle relaxants
Pain pills
Erectile dysfunction can happen at any age but most commonly affects older people.
Viagra, or sildenafil, is the most popular drug used to treat ED. Along with its generic versions, Viagra increases blood flow to the penis, which assists with reaching and sustaining an erection. Sildenafil does not, however, increase or otherwise affect sexual desire.
Common side effects of ED drugs like Viagra include headache, nausea, and redness of the body or face. Generic versions are generally more affordable than brand-name Viagra.
Limitations on How Original Medicare Covers Viagra
Medicare Part D provides coverage for prescription drugs and is available separately from parts A and B. As such, Original Medicare does not generally cover Viagra or similar drugs for the treatment of erectile dysfunction.
However, sildenafil can treat other health conditions aside from ED, such as pulmonary arterial hypertension. If your doctor prescribes a generic form of Viagra for the medically necessary treatment of pulmonary arterial hypertension, Original Medicare may cover the drug in rare cases.
Medigap, or Medicare supplemental insurance, helps pay for out-of-pocket expenses that Medicare does not cover, such as copays and deductibles. However, Medigap does not cover prescription drugs, including Viagra and its generic versions.
How Medicare Part D Covers Viagra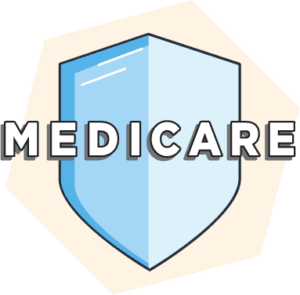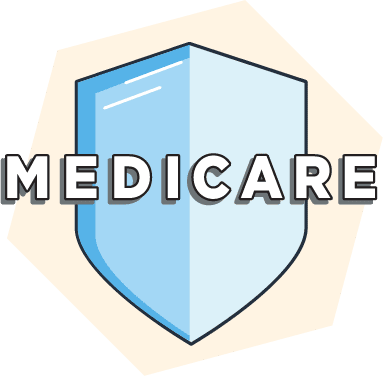 Most Medicare Part D plans do not cover erectile dysfunction drugs, including Viagra, unless they are prescribed as medically necessary treatments of other health conditions.
To ensure you receive coverage of the generic version of Viagra or a similar medication under these terms, your doctor must document your treatment and potentially demonstrate that other treatment methods were not effective in dilating your blood vessels for the purpose of increasing blood flow.
Medicare generally disqualifies medications that treat sexual dysfunction from coverage because it categorizes these drugs as lifestyle enhancers, meaning they are not medically necessary. Medicare only pays for medically necessary prescriptions and treatments.
How Does Medicare Advantage Cover Viagra?
Also known as Medicare Part C, Medicare Advantage offers an alternative to Original Medicare, includes all Original Medicare benefits, prescription drug coverage, and added benefits such as dental and vision coverage. In fact, Medicare Advantage (MA) often provides more benefits than Original Medicare does. You can purchase an MA plan through a Medicare-approved private insurance company.
It's rare for MA plans to cover brand-name Viagra, but some pay for generic versions of Viagra and similar ED treatment drugs. Your benefits could provide you with a discount on sildenafil and similar drugs, or you might be able to receive reimbursement. Coverage details vary by plan.
How Much Would Viagra Cost with Original Medicare?
Without insurance, brand-name Viagra can cost $80 or more per dose, with many pharmacies selling it for up to $180 per dose. Generic sildenafil is much less expensive, running as low as $2 per dose from some providers and rarely exceeding $45 per dose.
Since ED medications are not covered under Original Medicare, expect to pay the full price out of pocket for this drug.
To save on Viagra and generic alternatives, note that online prescription drug platforms tend to charge significantly less than traditional brick-and-mortar pharmacy chains.
The Cost with Medicare Advantage
Medicare Advantage Plans do not cover Viagra, but they may cover generic alternatives. If your MA plan helps pay for generic erectile dysfunction drugs like sildenafil, it may do so by discounting the sticker price or reimbursing you after you've purchased the drug. 
Details of prescription drug coverage vary by MA plan, so you'll have to consult with your explanation of benefits to determine your out-of-pocket costs for ED medication.
Medicare Covered-Alternatives to Viagra
Though Original Medicare does not cover medications to treat erectile dysfunction, it does cover treatment for some common causes of ED.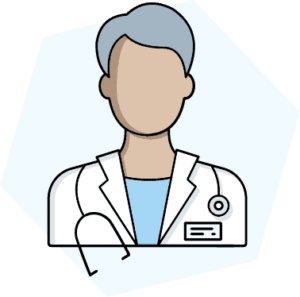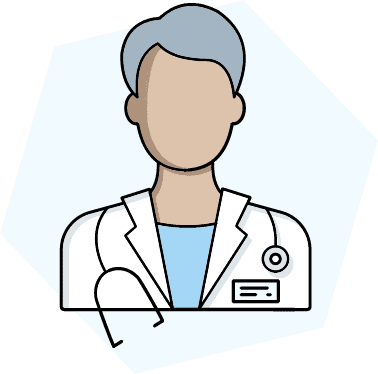 If your ED symptoms are the result of a psychological condition… Medicare Part B provides various mental health benefits. Forms of covered outpatient psychological care include diagnostic evaluations and individual or group therapy with qualifying licensed providers.
If your ED symptoms are the result of obesity… Medicare Part B helps pay for obesity screenings and behavioral therapy for beneficiaries whose BMI is or exceeds 30.
To receive coverage for behavioral counseling, the treatment must take place in a primary care setting with a primary care provider. In behavioral counseling for obesity, you can expect to undergo a dietary evaluation and psychotherapy to help modify your diet and exercise habits for weight loss. In some cases, Medicare may also help cover part of the cost of bariatric surgery.
These treatments may take time to have an effect on your ED symptoms, whereas Viagra and similar drugs alleviate symptoms quickly. However, if you're experiencing reduced sexual desire along with ED, psychotherapy may be more effective than Viagra in restoring sexual desire.
How to Find Coverage for Viagra
Even if your Medicare plan does not cover ED medications like Viagra, other resources can help reduce your out-of-pocket expenses. Consider the following:
Manufacturer assistance programs: Drug manufacturers commonly offer coupons and other savings programs to reduce the cost of brand-name medications. For example, Pfizer's savings program reduces the price of Viagra by up to 50% for some patients.
Patient assistance programs: Patient assistance programs help qualifying patients save money on pricey prescription drugs. Patients may have to meet income criteria.
Generic alternatives: Generic sildenafil costs much less than brand-name Viagra, even without insurance coverage.
Online pharmacies: Traditional pharmacy chains tend to charge high per-dose prices for Viagra, but you can find much lower prices on online pharmacy platforms.
All in All
Original Medicare and Medicare Part D do not cover Viagra or similar drugs for the treatment of erectile dysfunction. Some Medicare Advantage Plans do help pay for ED medications, but details vary by plan and provider.
If your ED symptoms are caused by a Medicare-covered medical issue such as obesity or a psychological condition, your plan should help pay for treatment of the covered condition, thereby potentially treating your ED as well.
Brand-name Viagra can get expensive, costing nearly $180 per dose at some pharmacies, but you have options for reducing your out-of-pocket costs. For example, generic sildenafil can cost as little as $2 per dose at some online pharmaceutical providers.
Frequently Asked Questions
You're just a few steps away from seeing your Medicare plan options.
You're just a few steps away from seeing your Medicare plan options.