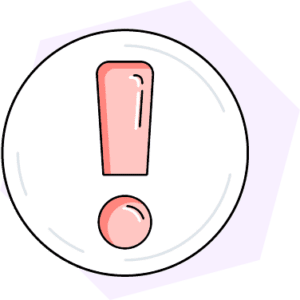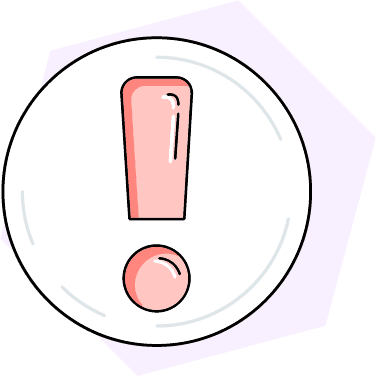 The Open Enrollment Period for health insurance is here: November 1 – January 15
Enroll in a new health plan or reevaluate your current coverage to see if it's still a good fit for you. You can make the following changes during this period:
Enroll in a health insurance plan for the first time
Change health insurance plans
Change your current plan's dependents
Still have questions? Learn more about the health insurance Open Enrollment Period.
Healthcare services are crucial for both preventing health issues from developing and treating existing conditions. However, these services are not always available or obtainable for many Americans. Here's an overview of the top 10 barriers that keep Americans from getting the care they need, plus tips for overcoming some common barriers.
Table of Contents
Policy and Cost Barriers
Some obstacles are to do with specific health insurance details, such as general enrollment and coverage once enrolled.
No Health Insurance 
Despite recent gains in health insurance coverage, 7.7% of Americans, 25.3 million people, are still uninsured. Consumers have many reasons for going without health insurance. Some cannot afford health insurance but are not eligible for Medicaid. Others find the sign-up process too difficult or confusing. Whatever the reason, people with no insurance have less access to healthcare, including regular check-ups and support for chronic health issues.
Inadequate Insurance Coverage 
While most people have some form of health insurance, having coverage is not necessarily enough to make medical care accessible. In the past year, almost 60% of Americans said they had a problem with their health insurance. Some reported problems include plans not covering specific treatments or doctors or denying or delaying approval for necessary services.
High Healthcare Costs 
Health insurance helps make medical care more affordable, but for some people, high healthcare costs are still a problem. In plans with high deductibles, consumers are responsible for paying thousands of dollars out of pocket before coverage kicks in (except for free preventive services). In plans with high copayment or coinsurance requirements, consumers pay a larger portion of the cost when they get care. The difficulty of budgeting for high costs leads some consumers to skip care and medications.
Personal Barriers
Obstacles can include the difficulty of staying informed while also juggling other commitments. This can make having the time and confidence to access health care difficult.
Work and Family Obligations 
Some people find it difficult to schedule medical appointments around their work and family obligations. Nonemergency healthcare services are typically available during standard business hours, and consumers who cannot take time off work during those hours may skip or miss needed appointments. Getting to medical appointments is even more complicated for people who are sole caregivers of young children or elderly family members.
Transportation Problems 
A lack of reliable transportation makes it harder for Americans to reach medical appointments. People who do not have access to a vehicle or can no longer drive due to health issues may be forced to skip or delay needed appointments. The challenges are even greater in rural areas where consumers must travel longer distances to seek care or in areas with limited or unreliable public transportation.
Limited Health Knowledge 
Nearly 9 in 10 Americans have health literacy challenges, meaning they have trouble finding and understanding health information. Gaps in health knowledge make it harder to navigate the complex medical system. Tasks such as finding the right healthcare providers and scheduling appointments become more complex. It's also challenging to recognize signs of potential health problems and bring them to a doctor's attention.
Language Barriers 
The most recent census data shows that 67.8 million people in the U.S. do not speak English at home. The languages they speak vary, but some of the more commonly reported are Spanish, Chinese, French, Vietnamese, and Tagalog. People who are more comfortable speaking a language other than English may have trouble navigating the healthcare system and understanding English-speaking healthcare providers.
Provider Barriers
Even if you are insured, there may be issues regarding the specific providers on your plan that can prevent full access to healthcare services.
Provider Shortages 
In some areas, there are not enough doctors and other healthcare providers to meet the population's needs. Nationwide, about 97.6 million people live in an area where primary care providers are in short supply. People who cannot find a doctor may be forced to go without preventive services and other necessary care. Some turn to emergency rooms for their routine care, but in rural areas where hospital closures are a reality, even that option is limited.
Long Wait Times 
In America's largest metro areas, it now takes patients an average of 20.6 days to schedule their first appointment with a new family doctor. People in some cities wait even longer: In Portland, for example, the average wait time is 44 days. Long wait times lead to delayed care, which may worsen some health conditions. Consumers who become frustrated or discouraged by long wait times may simply go without necessary care.
Lack of Trust in Providers 
Some consumers have little or no trust in healthcare providers due to negative experiences they've had in the past. More than one in 5 American adults say they've faced discrimination or bias from healthcare providers. While many types of biases exist, some of the most commonly reported sources of discrimination are race, income level, and weight. People who expect their providers to treat them poorly may avoid or delay care. 
Tips for Overcoming Healthcare Barriers
Healthcare barriers make it harder for consumers to get the medical care they need, with potentially severe consequences for their long-term health. Fortunately, there are many strategies for getting past obstacles to care.
Compare health insurance plans: Covered benefits and costs for accessing care vary from plan to plan. Consumers who think their current plan is inadequate or too expensive may be more satisfied with a different plan.
Look into financial assistance programs: Medicaid and the Children's Health Insurance Program offer health coverage to eligible low-income people. There are also programs to make Marketplace coverage more affordable, such as premium tax credits.
Search for community resources: Nonprofit organizations offer a wide range of resources to help Americans access the healthcare they need. Options vary based on location but could include health literacy programs or transportation assistance.
Ask friends or family members for help: Bringing a trusted person to medical appointments is a way to overcome many barriers, including transportation problems, language barriers, and difficulty navigating the healthcare system.
Putting It All Together
Americans face various obstacles when accessing medical care, and some are easier to resolve than others. If you're having trouble getting care because your health insurance is too expensive or does not cover the services you need, talk to a trusted agent to learn about other options.
You're just a few steps away from a personalized health insurance quote.
You're just a few steps away from a personalized health insurance quote.