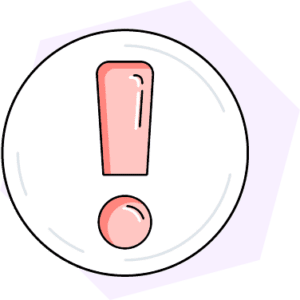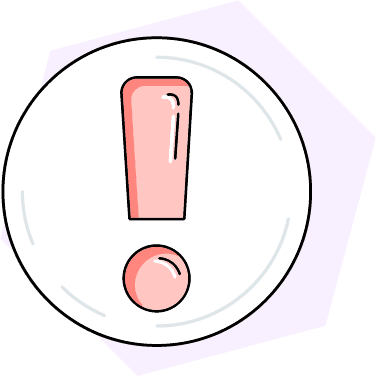 The Open Enrollment Period for health insurance is here: November 1 – January 15
Enroll in a new health plan or reevaluate your current coverage to see if it's still a good fit for you. You can make the following changes during this period:
Enroll in a health insurance plan for the first time
Change health insurance plans
Change your current plan's dependents
Still have questions? Learn more about the health insurance Open Enrollment Period.
Do You Need to Reapply For Medicaid Annually?
Yes, you do have to apply for Medicaid every year. Medicaid and CHIP benefits only pertain to individuals and families whose incomes fall below a certain threshold. States periodically verify members' financial eligibility, a process called redetermination, before continuing to provide free or low-cost medical coverage.
Luckily, the reapplication process is simple: All you have to do is fill out and mail in a paper renewal form.
During the COVID-19 pandemic, the federal government temporarily forced states to pause Medicaid redeterminations. This saved millions of Americans from losing health benefits during a global health crisis. Now that the pandemic is no longer considered a public health emergency, however, states have resumed redetermination, requiring all Medicaid beneficiaries to renew their policies and prove their coverage eligibility by January 2024.
Table of Contents
What Is Medicaid?
Medicaid is a government-subsidized healthcare program for low-income adults, children, pregnant women, older people, and people with disabilities.
Medicaid is jointly funded by states and the federal government, and each state independently administers its Medicaid benefits according to federal guidelines. Unlike many other forms of health insurance, qualified members can secure comprehensive Medicaid coverage for minimal or no cost.
Though each state determines the details of its own Medicaid program, eligible members within each regional area receive mostly uniform healthcare coverage, regardless of age or demographic. State Medicaid programs are required to offer a broad range of benefits, including preventive care, inpatient hospital services, and laboratory tests. States can also add benefits, like prescription drug coverage or occupational therapy.
How Does Reapplying For Medicaid Work?
Now that COVID-19 has lost its public health emergency status, states can once again redetermine Medicaid eligibility on an annual basis.
Eligibility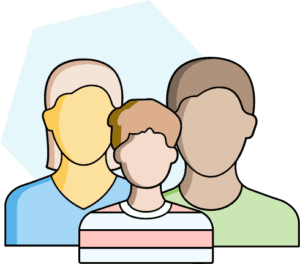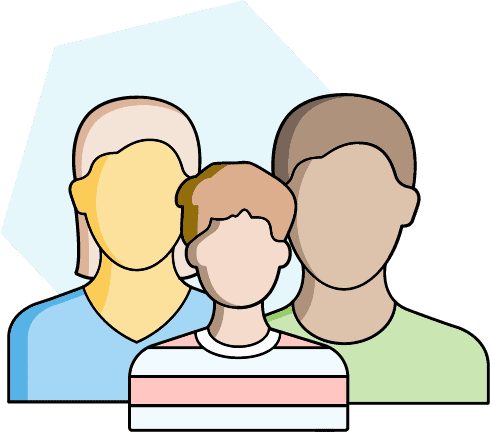 All state Medicaid programs must cover individuals of mandatory eligibility groups, including:
Low-income families
Qualified pregnant women and children
SSI beneficiaries
In addition to financial eligibility, applicants must prove their U.S. citizenship status and their state residency status before obtaining Medicaid coverage. Specific income criteria for Medicaid eligibility vary on a state-to-state basis.
When reapplying for Medicaid, beneficiaries may also have to verify that they have consistently searched for work or accepted any available temporary employment to retain Medicaid eligibility.
What Information Will You Need?
To reapply for benefits, you will likely need most or all of the following information:
Proof of income: Acceptable documents often include pay stubs, bank statements, and evidence of unemployment or SSI.
Family size: Your eligibility status will change if you have gained or lost tax dependents, including newborn children or previous dependents who recently turned 26 years old.
Proof of residence: Landlord statements, rent receipts, and addressed bills can all verify your current location and regional coverage eligibility.
Completed renewal packet: Answer questions on the provided documents, sign them, and mail them back to your state's Department of Human Services.
When reapplying, you should not need to provide proof of identification or citizenship, as your state should still have these documents on file from your initial application.
What Happens If Your Circumstances Have Changed?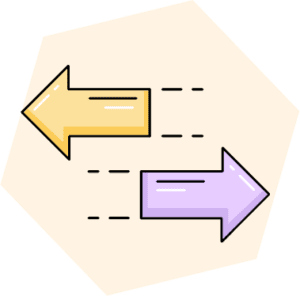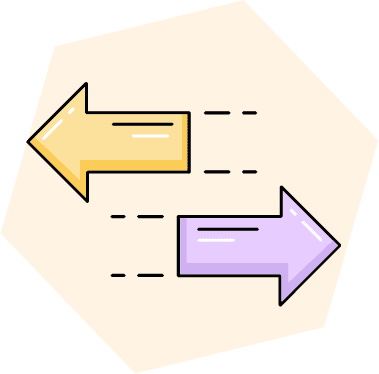 According to data from the Kaiser Family Foundation (KFF), most states set Medicaid eligibility at 138% of the federal poverty level (FPL) or lower. Some states, like Alabama, Florida, and Georgia, only provide individual benefits to those who make 0% of the FPL. This extremely high bar for coverage means any minor change in income will likely result in a loss of Medicaid benefits.
People moving across state lines will also lose renewal eligibility.
If you lose Medicaid eligibility, your state should notify you months before cutting off benefits, giving you time to prepare for and avoid coverage gaps. Similarly, private insurers typically grant a special enrollment period to individuals who recently lost Medicaid coverage, which may allow you to secure replacement insurance outside of the open enrollment period.
Do You Need to Reapply for CHIP?
Yes, if your child receives CHIP benefits, you must reapply for CHIP annually.
The Children's Health Insurance Program (CHIP) provides low-cost health benefits to children whose parents make too much money to qualify for Medicaid but too little to purchase private insurance. As of 2020, more than 9 million children received CHIP benefits.
Every state's CHIP and Medicaid programs work closely together and often share a single application. As with Medicaid, you can apply for CHIP coverage any time of year and begin receiving covered care immediately once approved.
Also like Medicaid, each state sets its own eligibility requirements for CHIP. Income requirements range from 170% to 400% of the FPL. The cutoff age for CHIP benefits is 19.
When Do You Reapply for Medicaid?
You must reapply for Medicaid by the anniversary of your initial enrollment date. If your state needs additional information to determine your benefits after April 1, 2023, you will receive a renewal letter. Your state will determine your coverage eligibility after it receives all of the required information.
Medicaid requires beneficiaries to consistently update their account information following any changes to their employment, income, household size, or location. Occasionally, significant updates will get flagged and trigger early renewal.
Even if you no longer qualify for coverage, Medicaid often offers temporary benefits until you can secure healthcare through alternative avenues.
What Is the Medicaid Grace Period?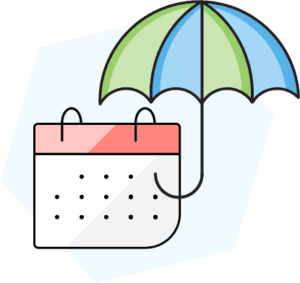 Medicaid allows members ample time to respond to notifications of discontinued benefits. If your state has determined you are ineligible for Medicaid benefits, and you disagree, you can use this time to provide documentation supporting your case to retain coverage.
For example, if you live in Oregon and lose Medicaid eligibility, you should receive two renewal notices starting 60 days out from the "respond by" date on your annual renewal letter, followed by multiple warnings counting down to your last day of benefits.
During this time, you can find new coverage or build a case to appeal your state's decision. After your Medicaid coverage lapses, you still have 90 days to renew your policy, should you decide to make a case. Renewal eligibility finally expires after that, meaning returning members must apply for Medicaid as if it were their first time.
Medicaid grace periods vary by state, but members typically receive a month or more before and after their policy expires to attempt renewal or find new insurance coverage.
How To Reapply for Medicaid
To reapply for Medicaid, follow the steps below:
Update your contact information. To guarantee proper delivery of Medicaid renewal packets, keep your mailing address, phone number, and email up to date.
Check your mail periodically. Medicaid sends out all essential documents and notifications through USPS. Stay on the lookout for updates on your policy details, and avoid missing pivotal renewal deadlines.
Gather relevant documents and complete your renewal form. Return your application as soon as possible to avoid gaps in your insurance coverage. Some people qualify for automatic renewal based on previous Medicaid eligibility. You can check your enrollment status online through your state's Medicaid portal.
Await news of enrollment. After processing your renewal, your state's Medicaid office will send out another letter confirming or denying your eligibility. If you disagree with the decision, you can file for appeal within the predetermined grace period.
How Has COVID Affected Medicaid?
During the COVID-19 public health emergency, the federal government paused states' autonomy to reassess and terminate Medicaid coverage, allowing for continuous enrollment. However, the federal government lifted the continuous coverage requirement effective March 31, 2022, letting states resume Medicaid coverage terminations starting on April 1.
Federal legislation requires every individual enrolled in Medicaid to reapply for coverage no later than January 2024. The Human Health and Services Department has estimated about 15 million Americans will lose coverage as a result.
Alternatives to Medicaid
If you no longer qualify for Medicaid through your state, you can explore other coverage options through the ACA Marketplace or your employer.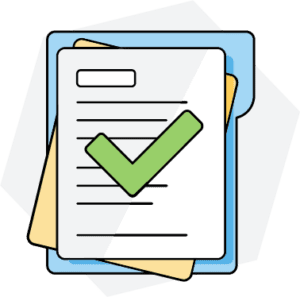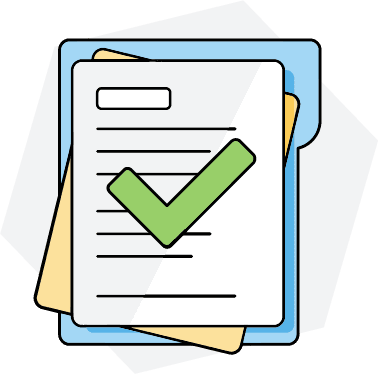 ACA Marketplace Plans
After passing the Affordable Care Act (ACA) in 2010, the federal government created the Health Insurance Marketplace, an online healthcare shopping and enrollment portal.
Unlike other private health insurance, Marketplace policies offer advanced premium tax subsidies for individuals and families whose incomes fall between 100% and 400% of the federal poverty level.
These subsidies cover the bulk of premium payments for lower-income beneficiaries, making Marketplace insurance a viable, budget-friendly alternative to Medicaid.
ACA policies must cover essential health benefits, offer competitive rates to off-exchange plans, and abide by stringent federal regulations, even for wealthier individuals who do not qualify for discounted coverage.
In 2023 alone, nearly 16 million people enrolled in ACA marketplace plans.
Employer Health Insurance
If you work for a company with more than 50 full-time equivalent employees, you have a legal right to affordable, comprehensive health insurance through your employer. Most employers subsidize health insurance premium costs for their benefited employees.
According to KFF's 2022 Employer Health Benefits Survey, employers covered about 83% of premium expenses for single-coverage employees. Employer contributions often result in lower net costs to employees than most non-subsidized private policies on the market.
If you recently lost Medicaid eligibility and are employed full time, check with your employer about coverage options.
All in All
While the federal government mandated continuous coverage for Medicaid beneficiaries during the COVID-19 pandemic, millions of Americans retained uninterrupted, low-cost healthcare benefits without needing to reapply. However, recent legislation now requires most Medicaid enrollees to reapply and prove their eligibility by January 2024.
Some beneficiaries will immediately qualify for automatic enrollment. Most, however, must apply for renewed benefits by filling out and mailing in a paper form. If your state determines you no longer qualify for Medicaid, talk to a trusted insurance agent about alternative affordable coverage and how and when you can apply.
FAQ
You're just a few steps away from a personalized health insurance quote.
You're just a few steps away from a personalized health insurance quote.