How to Apply for Obamacare
Whether you lost job-sponsored healthcare coverage or are shopping for a plan for the first time, you may be able to find affordable coverage through the Health Insurance Marketplace. Here are the general steps for applying for Obamacare:
Pre-Application Preparation
Research and Compare Plans Online
Understand the Tax Credit
Enroll in a Health Plan and Make Your First Payment
Utilize Your Plan
The application process should not take too long with a little preparation.
Table of Contents
Understanding the Health Insurance Marketplace
In 2010, the Affordable Care Act (ACA) was passed, creating the "Health Insurance Marketplace," a medical insurance shopping and enrollment service offered by the federal government. While people living in most U.S. states can find plans through the federal marketplace, 18 states run their own marketplaces.
In 2023, nearly 16 million people enrolled in a health insurance plan through federal and state marketplaces. You can use the marketplace to do the following:
Compare and enroll in health insurance plans
Find tax credits to help reduce premium costs
Learn more about Medicaid and the Children's Health Insurance Program (CHIP)
Answer health care insurance questions
Marketplace plans are divided into metal levels based on how much you'll share costs: Bronze, Silver, Gold, and Platinum. However, all plans must offer the same 10 essential benefits, including emergency services, mental health care, pregnancy care, and free preventive care.
Learn more about how to prepare for a marketplace application, compare plans, and apply.
1. Pre-Application Preparation
The annual Open Enrollment Period (OEP) is when you can apply for Obamacare for the next plan year. This period runs from November 1 through January 15. You'll apply for coverage between November 1-December 15 if you want coverage to start on January 1.
You can also sign up during a Special Enrollment Period (SEP) if you've experienced a qualifying life event in the past 60 days, such as: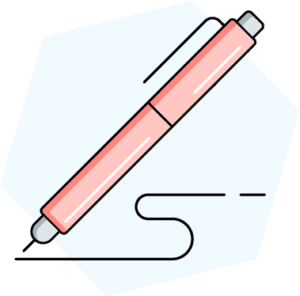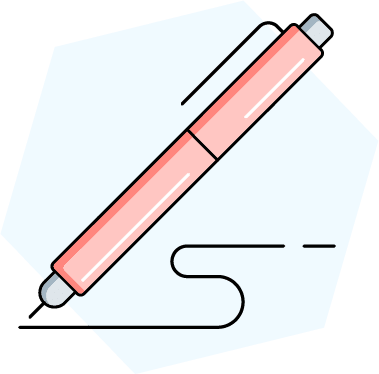 Getting married
Having or adopting a baby
Got a divorce or legally separated
Moving to a new ZIP code or county
Losing your job
Becoming a U.S. citizen
To apply for healthcare through the marketplace, you may need to provide information on:
Members of your household
Home and mailing address
Social security numbers and information for enrollees
Household income details
Household members' employer information
Immigration status and documents
Current health coverage information
It's a good idea to prepare before November 1 by collecting the necessary information and considering what kind of coverage you'd like in the coming year.
2. Research and Compare Plans Online
Your plan options are determined by the state you live in now. Go to Healthcare.gov, which will offer an interface to shop for plans or direct you to your state's marketplace site. With basic information (income, household size), you can preview this year's plans and pricing without signing up.
When comparing plans, look at more than just the premium. Instead, figure costs more holistically based on how much healthcare you think you might use. Of course, your estimate may be inaccurate, so ensure you can meet any deductibles, copays, coinsurance, and out-of-pocket maximums if the worst occurs.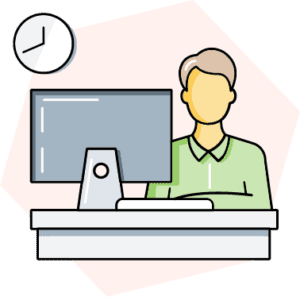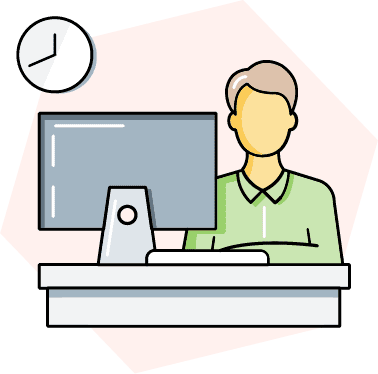 Consider a higher-premium Gold or Platinum plan if… you have chronic conditions, expect to rely heavily on providers this year — for example, due to pregnancy — or have many prescriptions.
Consider a lower-premium Bronze plan if… you rarely visit the doctor and are in good health.
Consider a Health Savings Account (HSA)-eligible plan if… you want a tax-advantaged account, where you can invest for the future.
You'll also need to compare plan types available within metal levels — an HMO can be less expensive but require you only to see providers within a restrictive network. Always check a plan's network to ensure a nearby physician and facility are available. If you already have a favorite healthcare provider you trust or take medications, ensure the insurance plan you're interested in covers this care.
Alternate Ways to Apply
If you do not want to apply online, you can also apply by:
Phoning the Marketplace Call Center
Getting help through local organizations
Speaking with an insurance agent or broker
To get help through local organizations or from an insurance agent, you can use the Marketplace's Local Help search tool using your ZIP code or city and state.
3. Understand the Tax Credit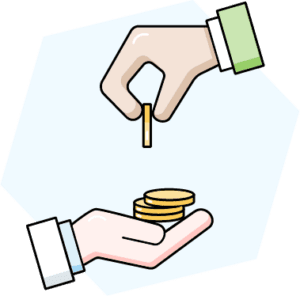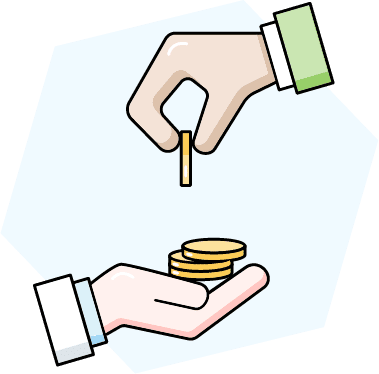 If you are eligible, you can get a premium tax credit to lower your monthly premium. Eligibility is based on your estimated income and household information. You may qualify if your income is within a certain range of the Federal Poverty Level (FPL).
You can apply some, all, or none of your tax credit in advance to lower your monthly premium. You can also use it when filing taxes at the end of the year.
When it's time to file a federal income tax return, be aware that you could get a refundable credit (if you used less premium tax credit than you qualify for). But you also might owe money — if you used more of the tax credit's payment than you qualified for. If this happens, you'll have to repay any difference owed.
4. Enroll in a Health Plan and Make Your First Payment
To find out your plan options, pricing, and any savings, you'll fill out a Marketplace application. Here are the steps:
Create an account with a username and password.
Complete an application requiring your personal information (address, phone number, and SSN) to verify your identity. The system asks questions only you can answer based on information in your credit report.
You'll then enter information about household members, income, and employers.
View your eligibility results, which tell you if you are eligible for enrollment in an Obamacare plan or a low-income plan such as Medicaid or CHIP.
Make your first payment to the insurer. Typically, an Obamacare plan may start on the first of the month after you make your first payment or on January 1 if you enroll in November.
5. Utilize Your Plan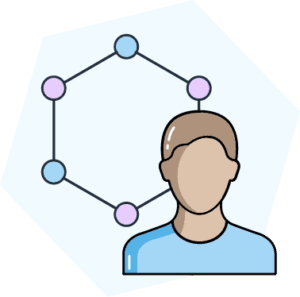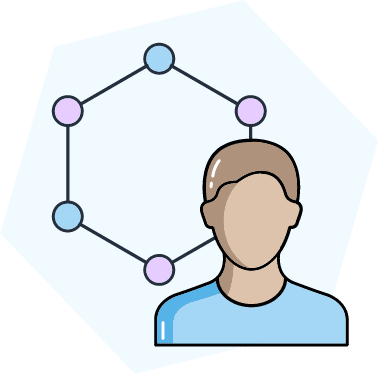 Carefully read through your Obamacare plan's benefit booklet to understand your policy's fine print. In particular, pay attention to the following:
Your cost summary and covered services
Requirements for in-network care
Any coverage exclusions
Instructions for filing a claim
How to appeal a claim denial.
These booklets can be more than 50 pages long, but it's wise to understand the plan's ins and outs.
Once you're enrolled in a marketplace plan, update your application as soon as possible if any of the below happen:
Your income increases or decreases
You lose or add a household member
You gain healthcare coverage from another source, such as Medicare or an employer
Based on the circumstances, you may need to cancel your plan, gain access to new premium tax credits, or be able to get low-cost or free Medicaid coverage.
Renewing or Changing Your Coverage
To renew your current plan or change your coverage, you'll do so during the annual open enrollment period. When thinking about switching plans, consider:
Your experience with the insurance company: It's good to evaluate how well the insurer worked for you regarding covering claims, paying providers, and reimbursing expenses.
The network: Consider if you found the provider network helpful, acceptable, or lacking.
Premium costs: Review your premiums to understand if they will increase in the next year or stay about the same.
Coinsurance and copays: Consider all of the out-of-pocket expenses and review if the plan's coinsurance or copays will increase or stay about the same.
Your healthcare needs: If you do not think you'll use as much healthcare next year or did not reach your deductible on a more expensive plan, you may choose to downgrade your metal level and pay a lower premium.
Application Process for Immigrants
Health insurance is not just for U.S. citizens. If you're in the U.S. as a lawfully present immigrant, you may be eligible for an Obamacare plan, which includes:
Refugees
Asylum seekers
People with temporary protected status (TPS)
Anyone with a worker or student visa
The Marketplace coverage application may require one of many types of documents, depending on your immigration status. These documents include a permanent resident card, employment authorization document, a foreign passport, or an Office of Refugee Settlement eligibility document.
Undocumented immigrants are ineligible for Federal Health Insurance Marketplace access under the Affordable Care Act.
Alternatives to Obamacare
If you do not want to enroll in a more traditional plan or missed open enrollment, alternatives are available — but you'll need to be a savvy shopper.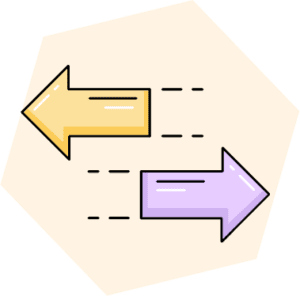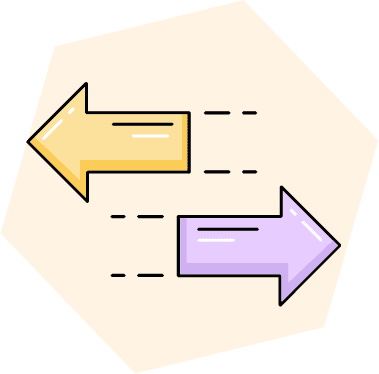 Private non-marketplace plans: You can visit an insurer's website and browse that insurer's selection of private non-marketplace plans available in your state. However, you can only qualify for premium tax credits if you purchase your plan through the Health Insurance Marketplace.
Short-term health insurance: Short-term health insurance can help cover gaps — for example, if you missed the open enrollment period and do not qualify for a SEP. However, these plans are not available in every state and often feature high deductibles.
Health-sharing plans: These plans are faith-based health coverage in which members pool funds and share costs. The plans may be lower-cost than others but can feature high out-of-pocket costs. You'll pay most medical costs out of pocket, then submit bills for reimbursement, and a committee will decide whether your bills qualify.
Catastrophic health plans: These plans are designed to cover expensive emergencies and often feature low premiums and free preventive care. However, the plans can only be purchased if you're under 30 or qualify for a hardship or affordability exemption. You'll pay most routine costs out of pocket, including a significant deductible.
Limited benefit indemnity insurance: This insurance may go by several names but generally pays a set dollar amount for a limited amount of time for certain diseases, conditions, or situations. These plans are not federally regulated and are not ACA-compliant.
Putting It Together
In short, an Obamacare plan can provide you with essential coverage at a reasonable price. Carefully compare plans to ensure you find one that fits your needs. If you missed a chance to enroll, alternative health coverage plans exist that can help cover emergency costs and unexpected, high medical bills. But, these plans may cost more, offer fewer benefits, or not provide adequate coverage depending on your health status.
If you need help choosing a plan, remember that licensed professionals and organizations are ready and willing to help you choose.
Frequently Asked Questions
You're just a few steps away from a personalized health insurance quote.
You're just a few steps away from a personalized health insurance quote.