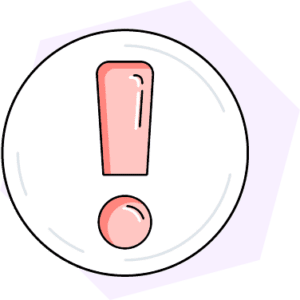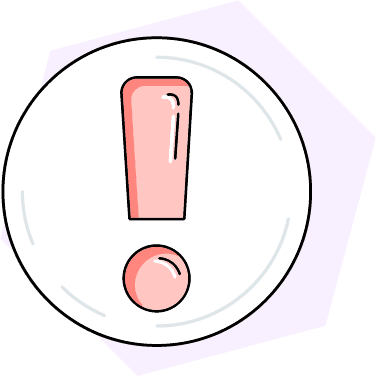 The Open Enrollment Period for health insurance is here: November 1 – January 15
Enroll in a new health plan or reevaluate your current coverage to see if it's still a good fit for you. You can make the following changes during this period:
Enroll in a health insurance plan for the first time
Change health insurance plans
Change your current plan's dependents
Still have questions? Learn more about the health insurance Open Enrollment Period.
What Is an Insurance Carrier?
An insurance carrier is a company that sells and fulfills insurance contracts. In exchange for a monthly premium, these companies offer customers financial protection against covered losses and damages to their health, personal property, life, vehicles, businesses, and much more. Sometimes, people interchangeably refer to insurance carriers as providers or insurers.
Table of Contents
How Do Insurance Carriers Work?
While insurance carriers cover a broad spectrum of affairs, they all serve the same function and operate by similar principles.
Insurance carriers offer a wide variety of coverage types and customizable policies to fit every consumer's unique needs. When you file an insurance claim, say after a car accident or a visit to the hospital, your insurance carrier will review, investigate, and process it. If your claim gets approved, your provider will pay out their share of agreed-upon reimbursement benefits.
Who Could Be Considered a Carrier?
Any company that structures, prices, processes, and pays out insurance policies and claims qualifies as an insurance carrier. Even if you purchase your policy through an independent agent or broker, an overseeing insurance corporation will remain the entity you communicate with, pay premiums to, file claims with, and receive reimbursements from.
The names of major insurance companies, such as Geico or Allstate, grace billboards, bus stops, and TV commercials worldwide. If you own property, drive a car, or regularly see a doctor, you likely have an outstanding contract with at least one insurance carrier. In some cases, failing to secure proper insurance can even prove an unlawful act, such as with uninsured car owners.
What Are the Responsibilities of a Carrier?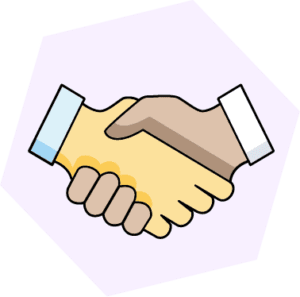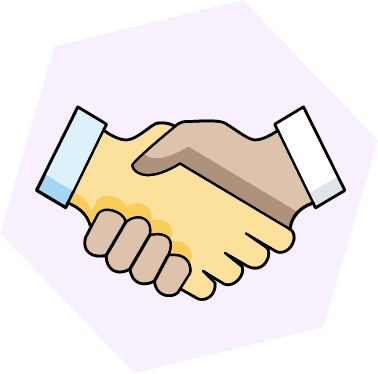 Unlike agents or brokers, carriers have many responsibilities beyond just the transactional elements of insurance. While their exact duties may vary slightly, depending on the type of insurance, carriers must do the following:
Honor the terms of the insurance policy
Faithfully investigate and honor valid insurance claims
Transparently share policy details
Promptly respond to customer inquiries
Accurately reimburse eligible claims
Insurance carrier duties can vary depending on specific details outlined in your policy. Some insurance contracts even require your carrier to indemnify and defend you in court, provide legal representation against personal lawsuits, and help pay for judgments against you. Customers can sue for damages if their insurance carrier breaches any of its contracted responsibilities.
Types of Insurance Carriers
There are various types of carriers, categorized beyond just the types of insurance they provide. These include direct insurance carriers, reinsurance carriers, and captive insurance carriers.
Direct Insurance Carriers
Direct insurance carriers sell their products independently instead of through agencies or brokers. Typically, customers can purchase direct insurance policies through corporate call centers or online through a carrier's website, often immediately after receiving an instantaneous quote. With customer awareness and resources growing exponentially in the digital age, direct offerings have become extremely popular.
Some assume that purchasing direct insurance saves clients money by cutting out sales commissions for agents and brokers. However, considering the financial and technological burden of running and staffing call centers and maintaining sales websites, direct sales only sometimes lead to cheaper coverage.
Reinsurance Carriers
Reinsurance carriers sell insurance to insurance companies. By doing so, reinsurers allow these institutions to take on more business than they could typically handle. For example, distributing risks through reinsurers requires less capital on hand to pay for potential losses, especially against catastrophic events like earthquakes or hurricanes.
Just as individual clients pay their primary insurance carriers to maintain coverage, these carriers pay similar premiums to their reinsurers in exchange for financial protection. Notably, reinsurance companies can even reinsure themselves, further expanding coverage limits for all connected parties.
Captive Insurance Carriers
Captive insurance coverage is a form of self-insurance in which a parent company wholly owns a subsidiary insurer formed solely to mitigate risk for that company and its related entities. Companies create captive insurers when they cannot find suitable or affordable outside coverage for specific business risks or simply want to cut down on taxes.
Though captive insurance carriers have higher overhead costs, wider underinsurance potentials, and compliance issues, they often allow for more control over coverage details and lead to more favorable underwriting profits, tax advantages, and insurance premium costs. Notably, most of the wealthiest companies in the world today utilize captive insurance.
Admitted vs. Non-Admitted Carriers 
When purchasing insurance, you may see insurers referred to as admitted or non-admitted carriers. To become an admitted carrier, a company must have backing from its state's Department of Insurance (DOI) after meeting and adhering to NAIC regulations. If these companies fail financially, the state will step in to reimburse unfulfilled claims and temporarily protect consumers from further losses.
Non-admitted carriers are not licensed in the state but are allowed to sell insurance under certain conditions. They still have to comply with the laws of the states in which they operate, although they are not under the jurisdiction of the state's Department of Insurance.
Carriers, Insurers, and Providers
When researching and purchasing coverage, you will likely encounter information regarding insurers, insurance carriers, insurance providers, and insurance companies. Though the variance in terminology often confuses newcomers, these interchangeable terms all describe larger insurance entities managing and overseeing your policies and related benefits.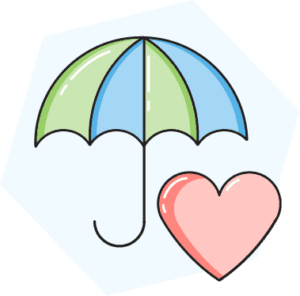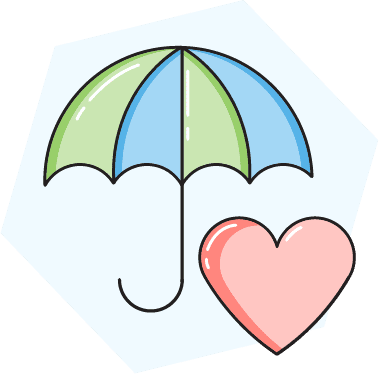 Regardless of which term you use, standard coverages offered by these institutions include:
Health insurance
Life insurance
Car insurance
Rental insurance
Business insurance
Some insurance carriers specialize in just one coverage type, though most offer broad protections and will even bundle multiple policy types together at discounted rates.
Related Jobs and Industries
You will likely have to work with an insurance agent or broker if you choose not to purchase coverage directly from your carrier.
What Is an Insurance Agent?
Insurance agents typically represent one insurance company and sell their policies to consumers in exchange for a sales commission. These agents can help customers assess their coverage needs, recommend affordable plans from their affiliated provider, and assist in filling out and submitting the necessary enrollment forms.
Insurance agents must have state licensing and prior authorization to sell a particular carrier's products. While many agents explicitly represent a single company, others operate independently and have sales contracts with multiple insurance providers. The ultimate responsibility of insurance agents and agencies lies with the larger carriers retaining their services, not with the consumer purchasing coverage.
What Is an Insurance Broker?
Unlike insurance agents, brokers' obligations lie with their customers, not with carriers. Insurance brokers offer clients expert assistance in determining their insurance needs and comparing premium quotes from a vast network of companies. In many states, brokers must legally act with a client's best interest in mind.
Even though insurance brokers have no connection to a single insurance company, they still receive commissions for every policy they sell. Notably, many brokers must repay these commissions should a client cancel a policy early. Therefore, it benefits them to help you find a plan you like. Insurance brokers can also charge small nonrefundable service fees, though most states require they disclose these upfront and cap them at a reasonable price.
How Do These Roles Affect How You Buy Insurance?
Your experience purchasing a policy will differ depending on whether you work directly with an insurance agent, carrier, or broker.
Carriers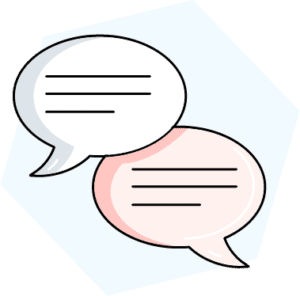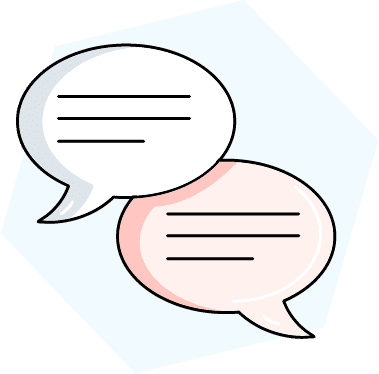 Buying insurance directly from the carrier's website or phone allows customers to establish a direct relationship with their potential long-term insurer, saving money by avoiding intermediary fees. Online quote generators also provide anonymity, letting customers make decisions without sales pressure.
While enrolling in direct insurance is fast and free, those with complex needs may need more guidance. Additionally, direct insurers do not often share competitor information, so customers must gather multiple quotes from different sources for accurate price comparisons.
Agents
Insurance agents fall into two categories: those tied to one company and independent agents. The former specialize in their company's offerings, making it easier for you to choose a plan from their selection, while independent agents can help you compare policies from multiple insurers to find the best coverage at lower prices. Both types of agents earn commissions, influencing your premiums and potentially increasing them over time.
Brokers
Licensed insurance brokers work for you, not the insurance companies, making it easier to compare policies across different insurers and find one that fits your needs and budget. They can also handle communications with insurers if you have questions or need to make changes, saving you time. However, like insurance agents, brokers earn commissions that can increase your premiums, and they may charge upfront service fees, which can add to your expenses.
Putting It All Together
Commonly referred to as providers or insurers, insurance carriers moderate client coverages, underwrite policies, and reimburse qualified benefits in exchange for monthly premium payments. Once contracted, these companies have a legal obligation to act in your best interest, honor valid insurance claims, occasionally defend against lawsuits, and reimburse covered legal fees.
Regardless of how you purchase coverage, your carrier will oversee your entire policy, pay your benefits, and set your final premium rates. To avoid future complications, speak with a licensed insurance representative, agent, or broker to ensure you fully understand your insurance carrier before going into business with them.
FAQ
You're just a few steps away from a personalized health insurance quote.
You're just a few steps away from a personalized health insurance quote.