Why Is Health Insurance More Expensive for Single People?
Family insurance tends to cost less per person because with family insurance plans, the risk of filing a claim is spread across multiple people, often including children and adults who are relatively young and healthy. Single policyholders paid an average annual premium of $7,911 for employer-sponsored health insurance. In contrast, annual premiums for family coverage (where "family" is defined as a family of 4) cost $22,463 on average, breaking down to around $5,616 per person.
Individual plans often have lower annual deductibles than family plans with per-person deductibles. People with single coverage paid an average annual deductible of $1,562 in 2022. Among families whose plans set separate deductibles for each beneficiary, average annual deductibles ranged from $1,506 to $3,325 per person depending on plan type.
That said, most family plans set aggregate — not per-person — deductibles. Insurance companies typically view plans with per-person deductibles completely fulfilled once two or three family members meet their deductible amounts.
Married couples without kids might be better off paying for single coverage. Joint health insurance is often more expensive per person than single coverage because insurance companies consider couples at higher risk.
Table of Contents
What Factors Impact the Cost of Health Insurance?
Health insurance premiums vary based on your age and location. Tobacco use and your chosen insurance plan category also impact your premium price.
Age
Insurers tend to set higher premiums for older individuals because health risks increase as you age. Premiums for older people can be up to three times as high as those for younger people. Some insurance providers even set age caps for individuals buying new health insurance policies.
Location
Cost of living, local regulations, and competition among health insurers impact premium prices, which vary depending on where you live. Insurance providers tend to see less competition in sparsely populated regions. For this reason, people in rural areas usually pay more for health insurance than people in urban settings.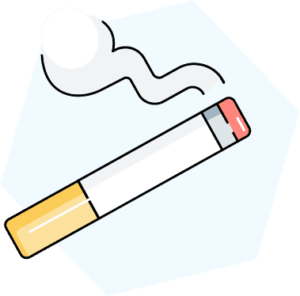 Tobacco Use
The Affordable Care Act (ACA) allows insurers to raise health premium prices by up to 50% for tobacco users compared to non-tobacco users. California, Massachusetts, New Jersey, New York, Rhode Island, Vermont, and the District of Columbia prohibit tobacco surcharges, and several other states limit these surcharges. However, in most of the U.S., tobacco users pay more for health insurance.
Plan Category
You can choose from five categories of health insurance plans on the Health Insurance Marketplace:
Bronze
Silver
Gold
Platinum
Catastrophic
Bronze plans cost less but have higher deductibles, and you may pay more out of pocket for healthcare services. Platinum plans have lower deductibles and out-of-pocket costs but tend to come with higher premiums.
Plan categories and options do vary if you shop outside of the marketplace. Private health insurance companies may not offer the same categories of plans or offer fewer choices.
At a Glance: Healthcare Costs for Individuals vs. Families
Single enrollees typically pay higher annual premiums per person compared to family-coverages, but their deductibles also tend to be lower per person.
Note that for family health insurance, average deductibles vary depending on plan type and whether a plan uses an aggregate deductible (the most common option among family plans) or individual deductibles.
Most reputable sources do not differentiate between family and individual plans regarding average cost-sharing terms for copays, coinsurance, and prescription drug coverage. These numbers may differ depending on your plan type. For example, not all health insurance plans use tier-based cost-sharing for prescription drugs.
| | | | |
| --- | --- | --- | --- |
| | Avg. Total Cost for Singles | Avg. Total Cost for Families | Avg. Per Person Cost for Families |
| Annual Premium | $7,911 | $22,463 | $5,616 |
| Annual Deductible | $1,763 | $3,643 (aggregate deductible, all plan types) | $2,143 (per-person deductible, all plan types) |
| Copays | $27 (primary care)$44 (specialty care) | $27 (primary care)$44 (specialty care) | $27 (primary care)$44 (specialty care) |
| Coinsurance | 19% (primary care)20% (specialty care) | 19% (primary care)20% (specialty care) | 19% (primary care)20% (specialty care) |
| Prescriptions | $11-$116 (copay, tier-based cost sharing)18%-27% (coinsurance, tier-based cost sharing) | $11-$116 (copay, tier-based cost sharing)18%-27% (coinsurance, tier-based cost sharing) | $11-$116 (copay, tier-based cost sharing)18%-27% (coinsurance, tier-based cost sharing) |
Source: KFF's 2022 Employer Health Benefits Survey
How Can Single People Reduce the Cost of Healthcare?
You can have both single coverage and affordable health insurance especially if you take advantage of cost-cutting plans and programs. Survey your options for health coverage and care to keep your healthcare expenses low.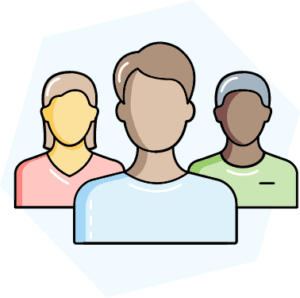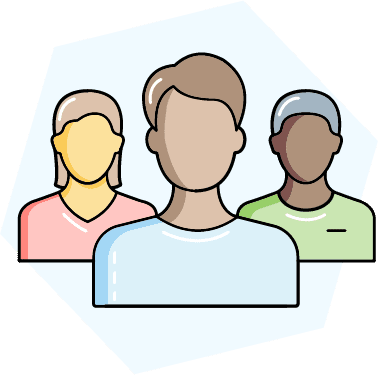 Group Health Insurance
Group health insurance plans are usually employer-sponsored and are only available to groups. In other words, an individual cannot purchase coverage through a group plan. Group health insurance tends to cost less because the risk of filing a claim is distributed among more people. Types of group health insurance include health maintenance organizations (HMOs), Preferred Provider Organizations (PPOs), and High-Deductible Health Plans (HDHPs).
Preventative Care
Most health insurance plans cover preventative care, which aims to prevent illnesses, diseases, and injuries rather than treating such conditions after the fact. Intervening before or early on once a condition develops can reduce expenses in the long term for both the policyholder and the health insurance provider.
Medicaid
Medicaid is a government-sponsored program that provides low-cost health coverage for low-income individuals and other qualifying people. Eligibility criteria for Medicaid vary by state. However, most states require candidates to qualify based on financial factors (determined by modified adjusted gross income) and non-financial factors (such as U.S. citizenship and state residency status).
Generic Medications
A generic medication is a prescribed drug that imitates a name-brand drug by following the same active ingredient formula. Since name-brand drugs have undergone stringent clinical studies to gain approval by the Food and Drug Administration, their generic counterparts do not need the same level of research. For this reason, generic drugs are usually cheaper.
Medicare
Single people aged 65 or older may qualify for Medicare, a federal program providing low-cost health coverage. People with certain disabilities or terminal illnesses may also be eligible for Medicare even if they are younger than 65. Original Medicare comprises two parts: Part A and Part B. Most people do not pay a premium for Part A. As of 2022, Part B costs about $165 per month for most people. Medicare also has a low annual deductible of $226 as of 2023.
You're just a few steps away from a personalized health insurance quote.
You're just a few steps away from a personalized health insurance quote.