Do SAH Parents Need Life Insurance?
Yes, stay-at-home (SAH) parents should consider life insurance. While stay-at-home parents typically do not earn salaries like their income-generating spouses, replacing the valuable work they perform at home, such as housekeeping, cooking, childcare, and cleaning, is not cheap.
Losing a stay-at-home parent can be financially devastating as the surviving parent may have to sacrifice their career or incur debt to hire someone to keep the household running. Therefore, regardless of how much you earn as a parent, consider purchasing life insurance as long as you bring monetary value to the household.
You can choose from various life insurance policies, but term life and universal life are two of the most popular options for stay-at-home parents. Term life insurance covers you for a specific period, typically between 10 to 30 years. On the other hand, universal life is a type of permanent coverage that lasts your entire lifetime.
Table of Contents
The Value of Stay-at-Home (SAH) Parenting
The financial value of the work stay-at-home parents provide is substantial. Here's approximately how much a surviving parent in the U.S. would have to pay to supplement the labor provided by a SAH parent:
| Cost | Annual Cost |
| --- | --- |
| Day Care | $36,088 |
| Nanny | $11,752 |
| Transit Cost | $13,572 |
| Basic Housekeeping | $2,246 |
| Private Schools or Tutors | $9,873 |
How Does Life Insurance for SAH Parents Work?
Your role as a caregiver and stay-at-home parent is just as vital as any income-earning parent. Having life insurance will ensure that your household continues to function without you there to provide support. With the death benefit from life insurance, your spouse could hire someone to fill in the gaps and keep the household functioning without quitting their job.
In What Situations Should SAH Parents Get Life Insurance?
Many have the misconception that only working parents need life insurance. However, you should also consider getting life insurance if you're a SAH parent and if any of the following apply:
You provide valuable unpaid labor such as child care, cooking, and housekeeping for the family.
Your passing could prevent or inhibit your spouse from working, leading to household income loss.
Your spouse will not have the financial means to pay someone to perform the work you're currently doing at home.
You and your spouse do not have any loved ones who could help care for your dependents if you pass away.
You have significant debt that could burden your surviving family members.
What Type of Coverage Is Best?
The type of life insurance to choose will depend on your family's financial circumstances and specific needs, but there are two common options you can explore.
Term Life Insurance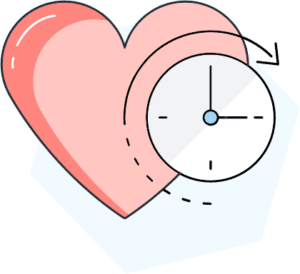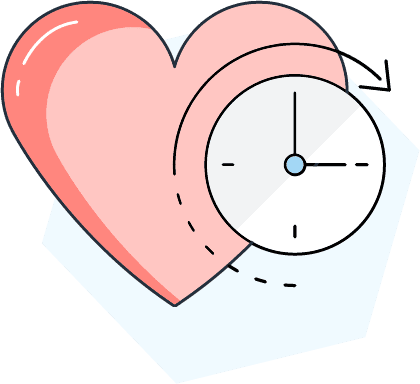 Term life insurance provides coverage for a fixed period, typically between 10 to 30 years. Because it does not last your entire lifetime, it's a more affordable way to get the coverage you need compared to other types of life insurance.
For example, if your child is two years old and you want to ensure your household is protected until your child graduates university, a 20-year term life policy could be an option to look into if you're on a tight budget. Depending on the coverage amount, your age, and your health condition, you may be able to find policies that cost less than $300 a year.
Universal Life Insurance
Universal life insurance is a permanent life insurance policy that offers the flexibility to change your death benefit and adjust your monthly premiums depending on your needs. It also comes with a cash value component which earns interest over time and could be available for you to withdraw or borrow against while you're still alive.
Since universal life insurance provides protection throughout your lifetime, it's generally more expensive than term life insurance. However, for stay-at-home parents who do not have access to a workplace retirement savings plan, universal life insurance could be a wise investment as it could provide a source of supplemental retirement income.
What Should the Death Benefit Be?
There's no one-size-fits-all answer to this question since every family is different. However, many financial experts recommend purchasing life insurance coverage between 10 to 15 times your annual income. Though you may not earn a salary as a SAH parent, you could estimate your monetary value by calculating how much it would cost to replace your services. If you're uncomfortable deciding on the coverage amount by yourself, speak with an insurance agent to ensure you're adequately covered.
How Much Does Life Insurance for Stay-at-Home Parents Cost?
The cost of life insurance can vary depending on the policy's death benefit, term length, coverage amount, as well as your age, health, and gender. Generally, here's how much you can expect to pay for a universal or 20-year term life policy with a $500,000 death benefit. Note that the exact amount can differ based on the life insurance company.
| Policy Type | Price Per Month (Male) | Price Per Month (Female) |
| --- | --- | --- |
| Term Life Insurance (30 YO) | $18.83 | $15.16 |
| Universal Life Insurance (30 YO) | $171.92 | $139.65 |
| Term Life Insurance (40 YO) | $28.42 | $24.00 |
| Universal Life Insurance (40 YO) | $244.73 | $188.16 |
How To Get Life Insurance as a SAH Parent
The financial impact of a SAH parent's absence can be devastating. Here's how to get life insurance to protect your loved ones if the unimaginable happens.
1. Determine Your Insurance Needs
Before shopping for life insurance, first, determine your insurance needs by considering these factors:
Number of dependents: The more children you have, the more coverage you may need, as childcare costs will be higher.
Whether you'll return to work: If you plan on eventually returning to the workplace, consider getting enough life insurance coverage to replace the income you expect to earn when you're back at work. Since life insurance gets more expensive as you age, purchasing ample coverage now can save you money in the long run.
How much it'd cost to hire help: If you pass away, how much would it cost your spouse to hire others to manage the tasks you're currently responsible for? Take those expenses into account when determining an adequate coverage amount.
2. Research Life Insurance Options
Once you know your household's insurance needs, it's time to shop around and research different life insurance options. Perform due diligence by researching the life insurance company's claims history, understanding the policy types, comparing quotes from various insurers, and reading customer reviews. Contact an insurance agent for guidance if you need help understanding your options.
3. Apply For Coverage
When you're ready to purchase a life insurance policy, you must fill out an online or physical application form and provide information about your finances, medical history, primary care physician, beneficiaries, etc. And if the insurance policy you're interested in requires a medical exam, you'll undergo an exam with a medical professional where you likely have to provide urine and blood samples.
Your medical exam results will then be sent to the insurance underwriter to determine your eligibility for the policy. The underwriting process could take anywhere from two weeks to over a month, depending on the life insurance company and your unique situation.
4. Review and Sign the Policy
Once approved for the life insurance policy, carefully review your policy documents before signing on the dotted line. Note that most insurance companies offer a 10 to 30-day free look period where you can cancel your policy without penalties and receive a full refund of any premiums paid. After that, your policy will be in effect as long as you continue to pay the premiums or until your policy expires.
Should You Get Life Insurance as a SAH Parent?
It's ultimately up to you and your family to decide whether you should purchase life insurance to safeguard your finances. However, if you have extra room in your budget, having life insurance as a stay-at-home parent can be wise, especially if:
Your spouse works full-time and relies solely on you for childcare and household management.
You have significant debt that could burden the family if you pass away.
Your family relies on a single income and would struggle to afford childcare and other household expenses if you are not around.
If you're still on the fence about buying life insurance as a SAH parent, consider these pros and cons to help you make an informed decision.
Advantages
Provides financial security for your loved ones in the event of your passing.
Is generally quite affordable, especially if you opt for term life insurance.
Can help cover funeral expenses and outstanding debts.
The cash value component of permanent life insurance can serve as a source of supplemental retirement income.
Disadvantages
Can be costly if you're older, have pre-existing medical conditions, or opt for permanent instead of term life insurance.
Some policy types may require you to undergo a medical exam or health screening.
If you pass away when your child is still a toddler, the death benefit amount may not be enough to entirely replace long-term care and support costs.
Are The Any Scenarios Where SAH Parents Do Not Need Insurance?
Though life insurance for SAH parents is generally recommended, there are some scenarios where it might not be necessary.
You have sufficient savings: If you and your spouse have enough savings to cover all the jobs you perform as a stay-at-home parent, you may not need life insurance.
Your children are older: If your children are in their mid-teens, working part-time jobs, can take care of themselves, or preparing to move out on their own, purchasing life insurance as a SAH parent may not be necessary.
It does not fit within your budget: If the cost of life insurance is a significant financial burden for your household, you may want to wait until your circumstances improve to purchase life insurance.
Putting It All Together
Being a stay-at-home parent is a full-time job. And while you may not receive monetary compensation, your contribution to your household is more valuable than you think. Investing in life insurance can help your surviving spouse cover childcare and other household maintenance expenses if something happens to you. So, if you have not already considered purchasing life insurance as a SAH parent, now may be the time to speak with an insurance agent and explore your options.
Plan for your family's future. Get a life insurance quote today.
Plan for your family's future. Get a life insurance quote today.