What Is Annual Renewable Term Life Insurance?
Annual renewable term life insurance is short-term coverage designed to provide financial support for your family after you die. These policies exist year-to-year, allowing customers to renew them at will for an increased premium. While this flexibility may initially prove advantageous, these rate hikes will eventually catch up to you the longer you sustain coverage.
By comparison, conventional term life insurance plans last 5-30 years, and permanent life insurance lasts until the day you die. Though more expensive than annual renewable term (ART) life insurance early on, conventional policy types charge the same fixed premiums throughout their entire course of benefits.
Table of Contents
Term Life Insurance Can Help Keep Your Loved Ones Covered
By purchasing life insurance, you ensure your family has a safety net ready whenever you pass on. Only 47 percent of households believe they would have long-term financial security if their primary wage earner suddenly died without life insurance. Conversely, 68 percent of homes with an adequately insured breadwinner feel confident they could survive a similar loss.
Unlike permanent life insurance, which lasts the remainder of a policyholder's lifetime, term life insurance guarantees your family a tax-free death benefit only if you die during your contract term, typically between 5-30 years. The shortest term policies, also known as annual term life insurance, protect your family one year at a time.
How Does Annual Renewable Term (ART) Life Insurance Work?
After purchasing a traditional term life insurance policy, you must continue paying monthly premiums throughout your contract for your family to qualify for their tax-free death benefit. Your insurance company will only pay your family their due if you die during this period of active coverage. Once your policy expires, you can renew it for an adjusted premium after taking an updated medical exam.
Annual renewable term life insurance functions similarly to these plans but through year-long policy cycles that increase in price with every renewal. Because of their flexibility and guaranteed renewability, ART life insurance makes sense for anyone who still wants protection for their family during a transitional or financially uncertain period.
Key Features of Annual Renewable Term Life Insurance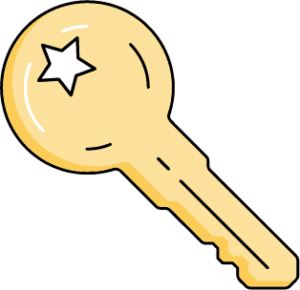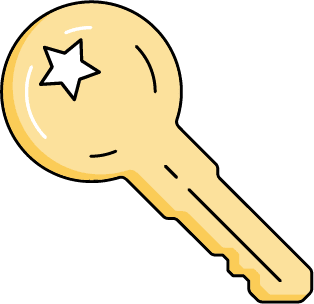 A few significant features differentiate ART life insurance from other forms of level-term or permanent life insurance:
You must renew or withdraw from your ART policy every year. Comparatively, traditional level-term plans get renegotiated every 5, 10, 20, or 30 years.
ART life policies initially charge lower rates than conventional life insurance.
ART life insurance becomes more expensive with each annual renewal.
ART policies guarantee coverage renewability without imposing repeat medical underwriting.
People ineligible for traditional life insurance occasionally still qualify for renewable term life insurance.
One-Year Coverage Length
Instead of term lengths of 10, 20, or 30 years, renewable term life insurance covers members one year at a time. Because of this flexibility, ART policies best suit individuals who temporarily have limited income or expect life circumstances to change in the near future.
For example, suppose you were stuck in an unsatisfying job, but felt hopeful about eventually securing a higher-paying long-term position. If you wanted to protect your family with life insurance during this waiting period, an ART policy would still guarantee them a lump sum death benefit if you unexpectedly passed away before finding traditional coverage.
Annual Renewals
ART plans allow you to renew your policy yearly without undergoing repeat medical underwriting. Therefore, if your health changes for any reason, your provider cannot deny coverage or adjust your premiums as a result. Such liberties extend to all policyholders up to a specific age limit.
These annual renewals also benefit people who only want coverage for a very short period. For example, if you intend to quit smoking, you could temporarily invest in an ART plan until your health status improves and you qualify for traditional life insurance.
Death Benefit Payout
Carriers distribute ART benefits the same as they would for a conventional term life insurance policy, albeit confined within a shorter timeframe. If you die while your policy remains active, your family will receive a lump sum, tax-free death benefit to help them survive without you. However, your family has no guaranteed protections if you die after your ART policy expires.
Annual Renewable Term vs. Other Types of Term Life Insurance
| | Premiums | Death Benefit |
| --- | --- | --- |
| Annual Renewable Term Life Insurance | Increase with each annual renewal | Fixed |
| Level Term Life Insurance | Fixed | Fixed |
| Decreasing Term Life Insurance | Fixed; but lower than level term life insurance | Decreases over time |
| Return of Premium Term Life Insurance | Fixed; but higher than level term life insurance | Fixed.   |
| Group Term Life Insurance | Fixed; but free or lower than level term life insurance | Fixed; but conditional on employment status |
If you do not want to pay steadily increasing ART policy premiums, consider the following other types of term life insurance:
Level term life insurance: Level term policies are the most common form of term life insurance. Policyholders select their plans based on the contract length and death benefit they desire and must undergo follow-up medical examinations with every renewal. Whereas ART policies renew annually, level term plans tend to last for years or decades.
Decreasing term life insurance: Decreasing term insurance pays a smaller death benefit for every year of activity, serving members who believe their dependents will develop autonomous financial security as time goes on. While these policies and ART plans both charge lower premiums, decreasing term premiums remain the same for the entire 5-30 year policy cycle.
Return of premium term life insurance: ROP life insurance is an optional policy rider that refunds you some or all your past premium payments if you outlive your contract term, thus forfeiting your death benefit. Unlike ART plans, ROP policies come at much higher rates with longer-lasting terms.
Group term life insurance: Group term life insurance comes through your employer, often for no charge or at a discount. Though these policies resemble traditional level term plans, they rarely provide comprehensive coverage and often require supplemental insurance. Group policies are contingent on your employment status. If you lose your job, your employer can terminate coverage.
How Much Does an Annual Renewable Term Life Insurance Policy Cost?
On average, rates for an ART policy with a $500,000 death benefit for a relatively healthy 30-year-old male would fall around $140 per year during its first term. However, this same policy ten years later would cost $249 annually.
By comparison, a similarly constructed level-term policy would cost $151 upfront and remain that exact cost over years or decades, tentatively saving you hundreds of dollars. Regardless of your life insurance plan type, your final premiums will vary widely depending on age, health status, credit history, and more.
Factors That Affect Your ART Life Insurance Premium
Your age: Life insurance companies consider older members more likely to die with an active policy and charge them higher premiums at every renewal cycle. This directly impacts ART policyholders since they must renew annually to maintain coverage.
Medical underwriting results: Before securing coverage, you must pass a medical exam and answer a questionnaire to help insurers understand your risk level. For example, companies may charge extra or deny coverage for a lifelong smoker or someone with a heart condition. If you qualify for coverage at your first exam, ART policies will not require a repeat screening at your next renewal.
Your occupation and hobbies: Companies flag people who live riskier lives and charge them more for insurance. For example, if you enjoy skydiving regularly or work on an oil rig, you will likely have to pay higher premiums.
Your credit history: Some insurance companies will check your credit record or search for other concerns, such as bankruptcy claims, and analyze the magnitude and frequency of previous infractions to determine your likelihood of making timely premium payments.
Coverage amount: When purchasing life insurance, you must decide on a death benefit for your family, typically anywhere from $100,000 to $1 million. To calculate an appropriate payout, insurance companies recommend multiplying your annual salary by ten or adding up significant future expenses using the DIME method (debt, income, mortgage, and education). Some policies will allow you to cover specific debts like your mortgage payment or children's college fund. In any case, higher death benefits garner higher monthly premiums.
Benefits and Drawbacks of Annual Renewable Term Life Insurance
Pros
Flexibility
Temporary coverage
Guaranteed renewability
Affordability
Cons
Increasing premium with every renewal
Death benefit not guaranteed
Limited coverage
Unsuitable for long-term coverage
While annual renewable term life insurance offers many benefits, it does not serve everybody. Consider all the pros and cons below before purchasing a policy.
Advantages
Flexibility: ART policies set less stringent eligibility criteria, impose exponentially shorter term lengths, and allow you to use your death benefit to help pay off specific debts like personal loans, business start-up costs, or your mortgage after you die.
Temporary coverage: Instead of locking yourself into decades of premium payments, ART life insurance allows policyholders to renew or cancel coverage annually at will.
Guaranteed renewability: Since ART policies do not require repeat medical underwriting, you can renew your policy yearly without fear of losing coverage.
Affordability: During your first few years of coverage, an annual renewable policy will cost less than a similar level-term plan.
Disadvantages
Increasing premium with every renewal: ART policies become more expensive as you age. If you intend on keeping a plan active for more than a couple of years, you would benefit from a more traditional fixed premium plan.
Death benefit not guaranteed: Your family will only receive their death benefit if you pass away while the policy remains active. Coverage lapses could result in years' worth of wasted premiums.
Limited coverage: ART policies typically only provide baseline protection. Furthermore, not every ART provider allows members to bolster their coverage by purchasing supplemental insurance like waiver of premium or accidental death riders.
Unsuitable for long-term coverage: For all the same reasons above, ART life insurance only makes sense as a temporary stopgap while figuring out your personal trajectory.
Who Should Consider Annual Renewable Term Life Insurance?
Annual renewable term life insurance makes the most sense if you need temporary coverage for one or more of the following situations:
You want to pay off short-term debts.
You are between jobs or generally unsure of your financial stability.
You want interim coverage while waiting to qualify for a more long-term plan. For example, ART life insurance allows people to quit smoking, improve their credit, or step away from high-risk hobbies to hold off on fixed-rate coverage until their insurability improves.
You would benefit from guaranteed renewability due to preexisting or expected health problems.
However, even if an ART policy suits you now, remember you will pay more in premiums the longer it takes to switch to a fixed-rate plan.
How to Get ART Life Insurance
Comparing and purchasing the right ART life insurance plan can get confusing. To streamline your efforts, simply follow these steps:
Assess your financial needs and goals. Realistically consider your current and future employment status and financial stability. If you have good job opportunities down the road but need coverage now, ART life insurance could serve you well.
Evaluate potential insurance companies offering annual renewable term life insurance. Compare their financial strength ratings, customer service reviews, and policy options. Know that companies with poor ratings may have trouble fulfilling a claim.
Consult with a trusted agent or financial advisor. Seeking expert advice on insurance nuance and financial planning can help you narrow your choice between the best available options.
Select your preferred policy and apply. Pick a plan matching your budget and coverage needs and register through your provider's website. Prepare to answer some personal questions and provide the necessary documents.
Undergo medical underwriting and receive your results. Before verifying coverage, your insurance company will review your medical records, ask you to answer a health questionnaire and perform a medical examination to determine your physical state and eligibility.
Pay your first premium and receive proof of coverage. Once your insurer approves you for benefits and receives your first payment, they should send you a welcome packet with coverage documents and policy details in the mail.
What This Means For You
ART life insurance offers many temporary benefits, guaranteeing customers some level of protection while preserving flexibility for changing life circumstances. If you want to secure a death benefit for your family now but do not feel stable enough to commit to a long-term policy, consider purchasing ART life insurance in the interim. If you do, ensure you eventually find an appropriate level-term plan as a replacement to avoid paying annual premium hikes.
Frequently Asked Questions
Plan for your family's future. Get a life insurance quote today.
Plan for your family's future. Get a life insurance quote today.