Medicare is a federal health insurance program that provides a wide range of benefits to adults over 65, younger people with specific disabilities, and ESRD patients. While most people secure Medicare during their Initial Enrollment Period (IEP), the following policy changes can only occur during the Annual Enrollment Period (AEP)" data-wpil-keyword-link="linked">Annual Enrollment Period (AEP) between October 15 and December 7:
Switching from Original Medicare to Medicare Advantage
Switching from Medicare Advantage back to Original Medicare
Joining a Medicare Part D drug plan, switching to a different one, or dropping coverage
Switching from one Medicare Advantage plan to another
Adding or dropping Medicare Advantage drug coverage
Changes made during the AEP activate on January 1 of the following calendar year.
Table of Contents
Original Medicare (Parts A and B)
The federal government manages Original Medicare and splits benefits into two distinct categories.
Part A covers inpatient care received in hospitals, skilled nursing facilities, nursing homes, and other fixed medical environments.
Part B pays for outpatient doctor's services, diagnostic tests, preventative care, and durable medical equipment.
While most people 65 and older are automatically eligible for premium-free Part A, they still owe an $1,600 deductible per stay and pay an incrementally increasing copayment for inpatient stays exceeding 60 days. Part B requires a 20% coinsurance for all medically necessary items and procedures after patients meet a $226 annual deductible. As of 2023, Medicare beneficiaries must pay a $164.90 monthly premium to sustain Part B coverage.
Should You Choose Original Medicare?
Choosing Original Medicare over Medicare Advantage offers the following benefits: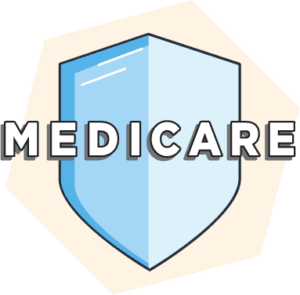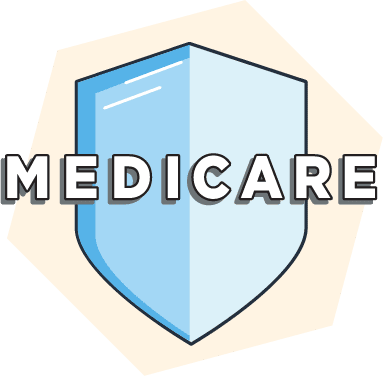 Standardized out-of-pocket cost-sharing protocols
Accepted by most doctors and hospitals nationwide
Does not impose medical network restrictions
Allows you to buy supplementary Medigap or Part D coverage
No preauthorization requirements for medically necessary services
Does not require doctor's referrals for specialist care
Offers various financial aid incentives through Medicare Savings Programs, Part D Extra Help, and Medicaid dual-eligibility
However, Original Medicare does have a few downsides:
No yearly limit on out-of-pocket spending
Does not automatically include prescription drug benefits
Does not cover dental, vision, or hearing care
Medicare Advantage (Part C)
Instead of enrolling in Original Medicare, many people choose to purchase a personalized Medicare Advantage Plan. Also known as Medicare Part C, private companies sell these policies in compliance with Medicare standards.
All Medicare Advantage Plans must legally offer equivalent benefits to Original Medicare and often expand coverage to include dental, vision, and hearing care.
However, because private companies offer these policies, they can set varying premium and cost-sharing rates. Medicare Advantage plans also tend to restrict coverage to a small network of approved doctors and hospitals within a specified service area. Even so, many of these policies offer complimentary drug coverage and competitive premiums compared to Original Medicare.
Should You Choose Medicare Advantage?
Enrolling in Medicare Advantage presents many advantages: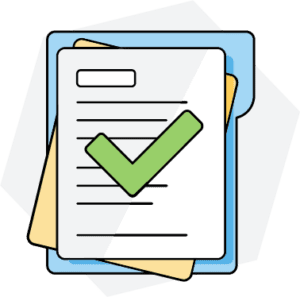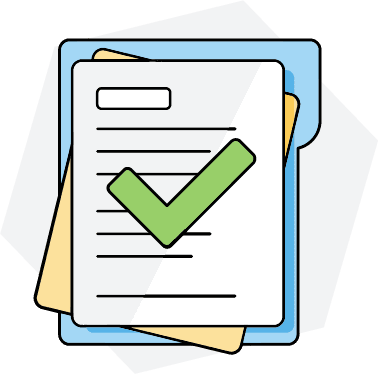 Most plans automatically include prescription drug benefits, often for no additional cost.
Plans set annual limits on what members pay out-of-pocket. Patients who meet this limit pay nothing for the rest of the year on eligible services.
Many plans include additional benefits like vision, dental, or hearing care, non-medical transportation, gym memberships, and more.
However, Medicare Advantage policies generally include the following limitations:
Require members to see doctors and other providers in their specific network and service area
Require referrals for specialist care
Require members to preauthorize medically necessary services before granting coverage
Disqualify beneficiaries from purchasing private Medigap coverage
Prescription Drug Coverage (Part D)
Medicare Part D helps Original Medicare members cut down on their prescription drug expenses. After purchasing Part D, pharmaceuticals named in your plan's formulary should become available at a significant discount. If your formulary does not include your desired medication, you can usually still secure a generic version of the drug or a similar name-brand product approved by your insurer.
Though the average cost of Part D fell to $33 in 2023, these premiums and other out-of-pocket responsibilities can range widely depending on your policy details and insurance provider. While Part D deductibles cannot exceed $505, coinsurance rates vary heavily depending on how many drugs you have purchased in a given year and their tiered ranking in your formulary.
Should You Choose Medicare Part D?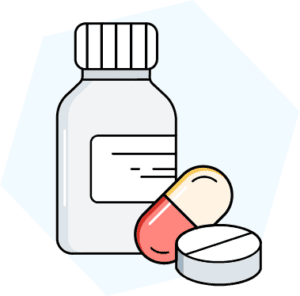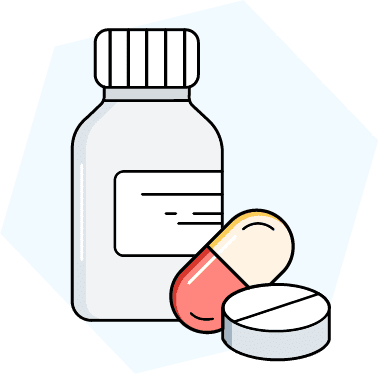 Enrolling in Part D coverage provides Medicare members with the following benefits:
Coverage for all commercially available vaccines
Significantly reduces the cost of generic, name brand, and specialty medications listed in your formulary
Patients who spend over $7,440 trigger catastrophic coverage that pays for 95% of required medications for the rest of the year
Low-income beneficiaries can secure Part D Extra Help to further reduce prescription expenses
Medicare Part D also presents some fundamental limitations:
No annual out-of-pocket maximum on member spending
Non-preferred name brand and specialty drugs still incur high out-of-pocket costs
Patients who spend over $4,660 will trigger a coverage gap in which they owe 25% on all prescriptions until reaching the catastrophic stage
Medigap
Original Medicare members can purchase Medigap, or Medicare Supplement, insurance policies to help absorb their share of uncovered costs like coinsurance, copayments, and deductibles. In most cases, you must have both Medicare Part A and Part B to access a Medigap plan.
Private insurers sell 10 standardized Medigap plans, each with varying levels of out-of-pocket protection. As with Part C and Part D policies, Medigap premiums vary based on your insurer and coverage details. Some Medigap plans even charge higher rates for older members or other beneficiaries with preexisting health conditions.
Should You Choose Medigap?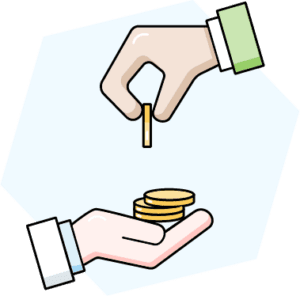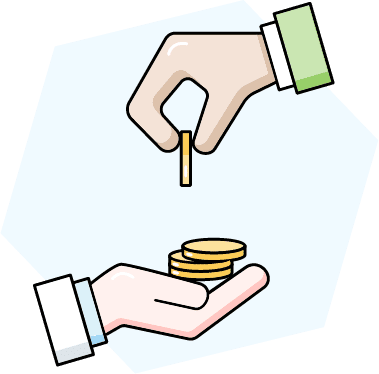 Purchasing supplemental Medigap coverage offers the following advantages:
Can significantly reduce out-of-pocket spending on coinsurance, copayments, and deductibles
Policies come in 10 standardized templates, allowing Medicare members to easily compare their options
Guaranteed enrollment for the first 6 months after your IEP
All plans offer an extra 365 days of hospital coverage
Some plans offer additional services like excess charge benefits and access to SilverSneakers
However, consider the following downsides of Medigap before purchasing a policy:
Premiums can prove expensive and occasionally even increase as you age
Some policies use medical underwriting to deny coverage or raise premiums for people with preexisting conditions
Some "Medicare select" Medigap policies require members to see specific doctors and hospitals
How to Make Informed Decisions During AEP
As your AEP draws near, review your current benefits and share concerns with a Medicare agent. Consider these guidelines to ensure quality coverage for the following year:
Prioritize your healthcare needs. If you require vision, dental, or hearing care, you might benefit from Medicare Advantage. However, people who want more convenient, national access to general healthcare services may prefer Original Medicare.
Determine your budget and compare policies. Though enrolling in Medigap and Part D can cost more upfront, finding the right plan can save you hundreds of dollars on prescriptions, coinsurance, and deductibles.
Consider long-term implications. While Medigap or Part D may not immediately suit your needs, delaying enrollment can result in future late penalties, denied coverage, or higher premiums.
Make the Most of AEP
After your Initial Enrollment Period expires, you can typically only change your Medicare coverage details during the Annual Enrollment Period between October 15th and December 7th. To guarantee the best possible healthcare benefits for the coming year, always review your current policy and determine your needs moving forward. If you miss your AEP, you will likely need to wait another 12 months before switching to a Medicare Advantage plan or enrolling in Part D prescription drug benefits.
You're just a few steps away from seeing your Medicare plan options.
You're just a few steps away from seeing your Medicare plan options.